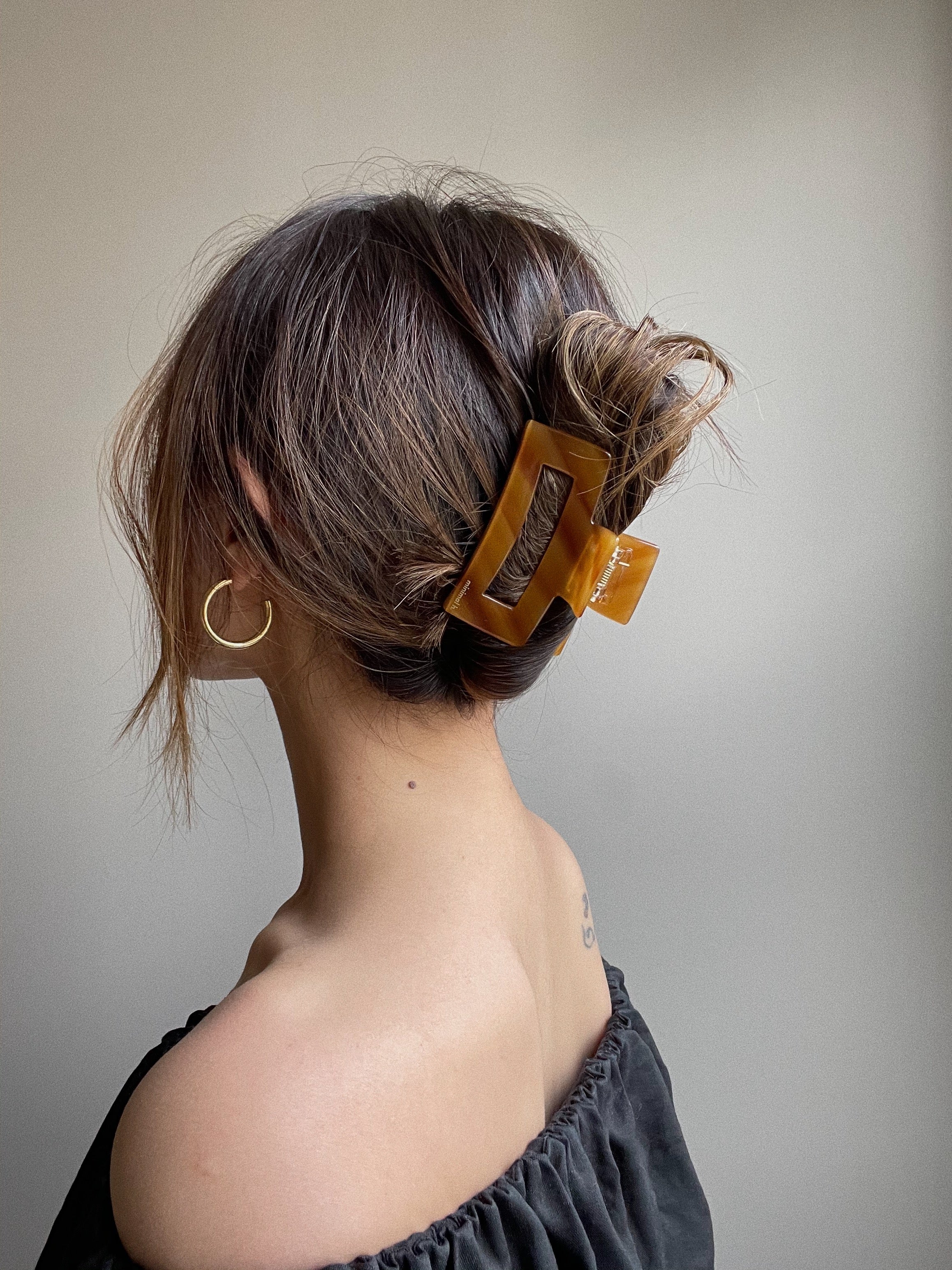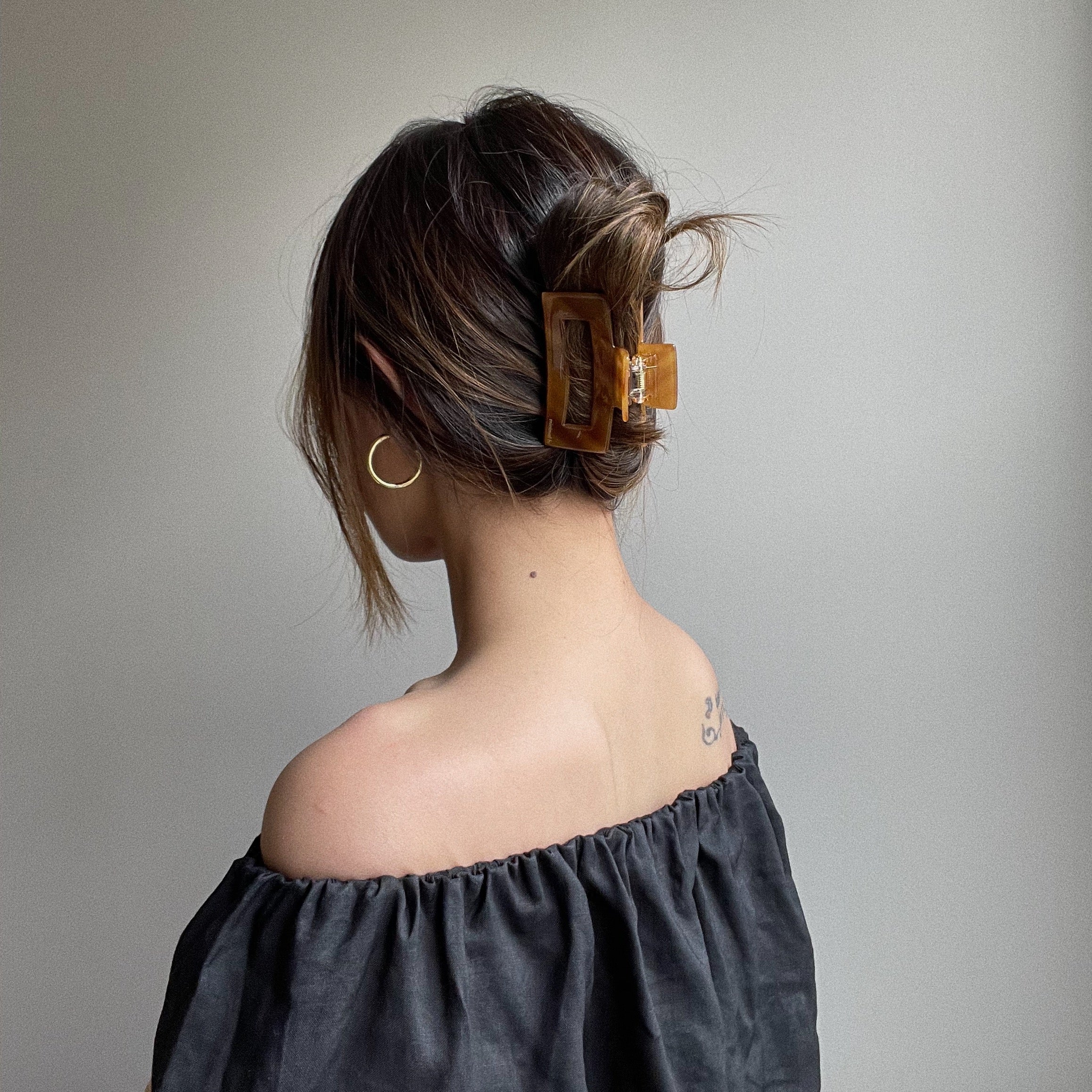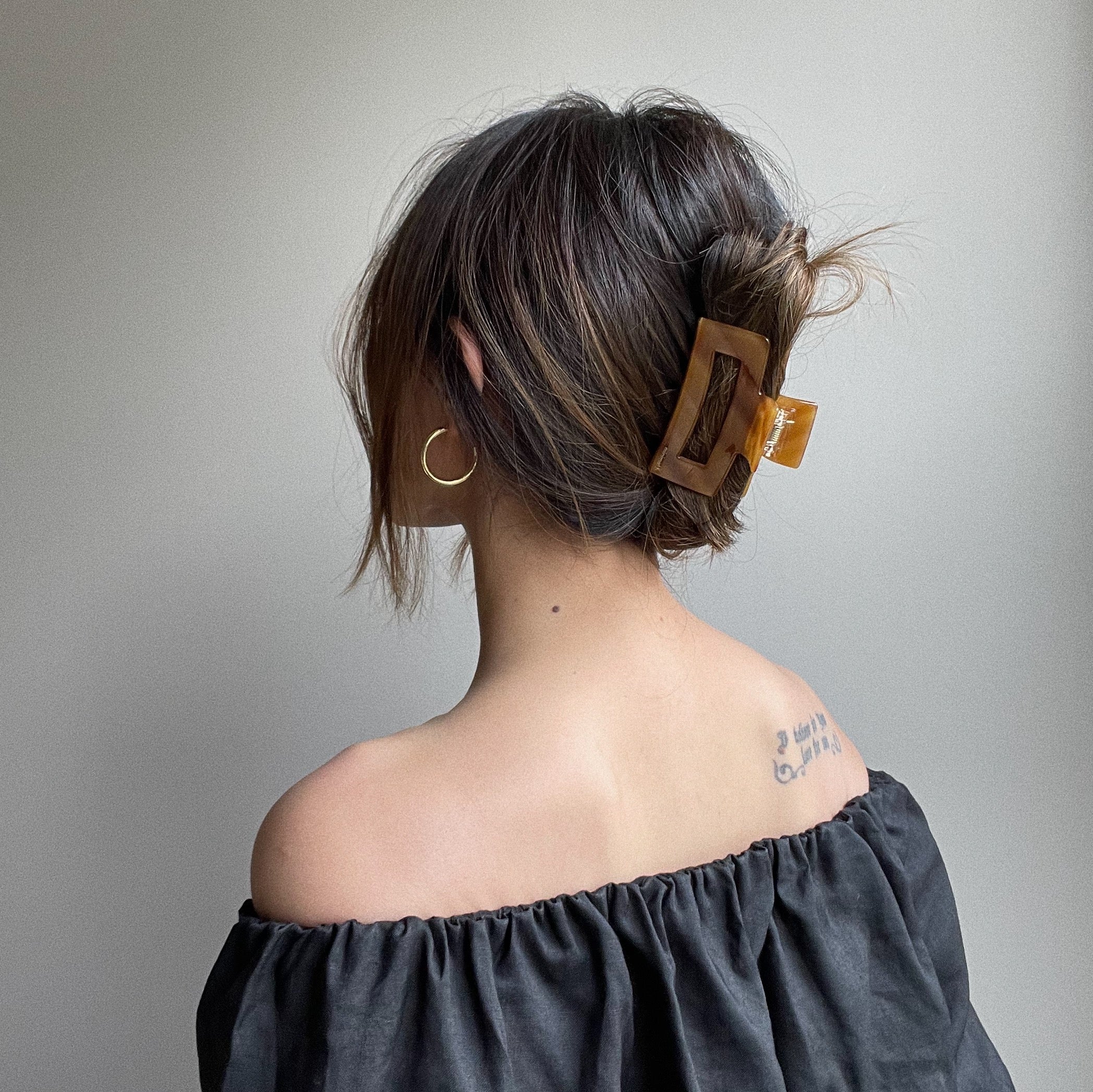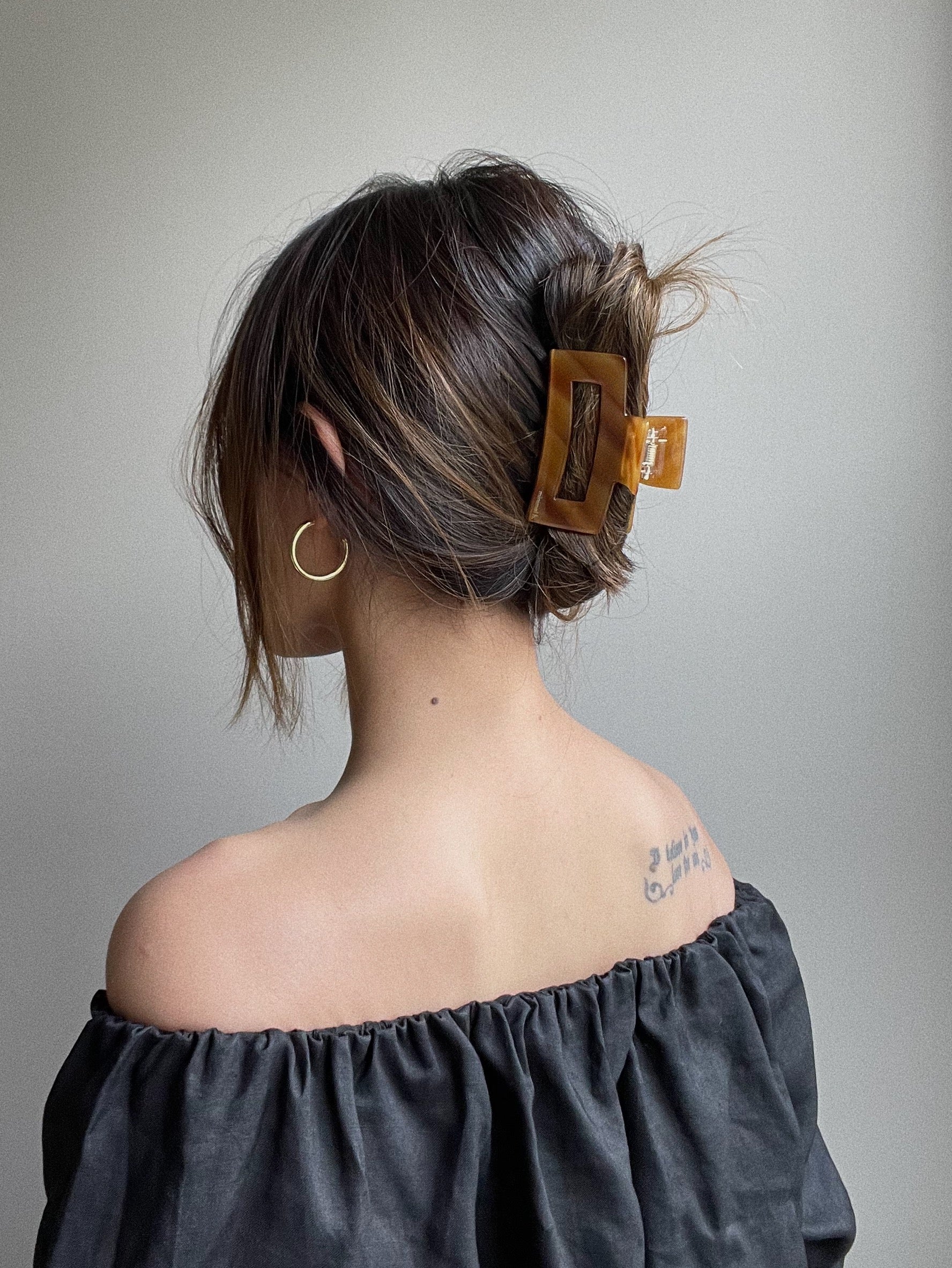 MIDI SQUARE CARAMEL CLAWCLIP
 Minimalh 7.5cm chic and stylish Midi square claw clip
This clawclip is perfect for medium length hair and half hair up
Made with eco- friendly cellulose acetate
Size: 7.5cm
MIDI SQUARE CARAMEL CLAWCLIP
Perfect Claw Clip
This is the second time buying this product, after I lost it recently. Great quality, the colour goes with everything and the perfect size for varying lengths of hair. I've bought several clips and scrunches, and each one has been great quality. Thanks!
Great hair clip
Fabulous claw clip. I have lo5s of very fine flyaway hair and th8s clip is the first to be able to keep it up and tidy all day.
Midi square caramel clawclip
I really like the pattern and it is a good size.
Would like to see more videos of hairstyles to do with it
Amazing quality
Great weight to the clip, able to hold my super thick, heavy hair with ease. Looks even better in person.