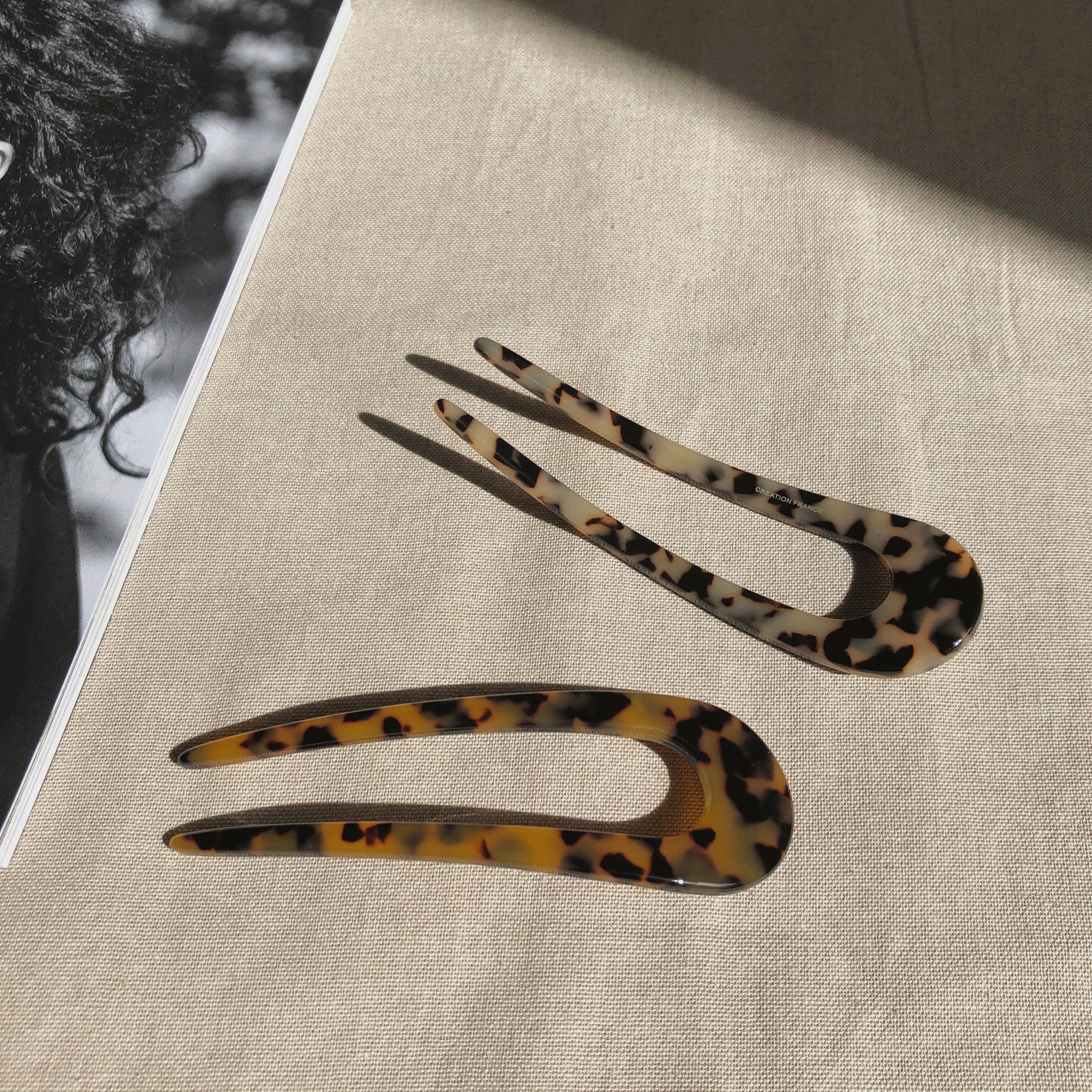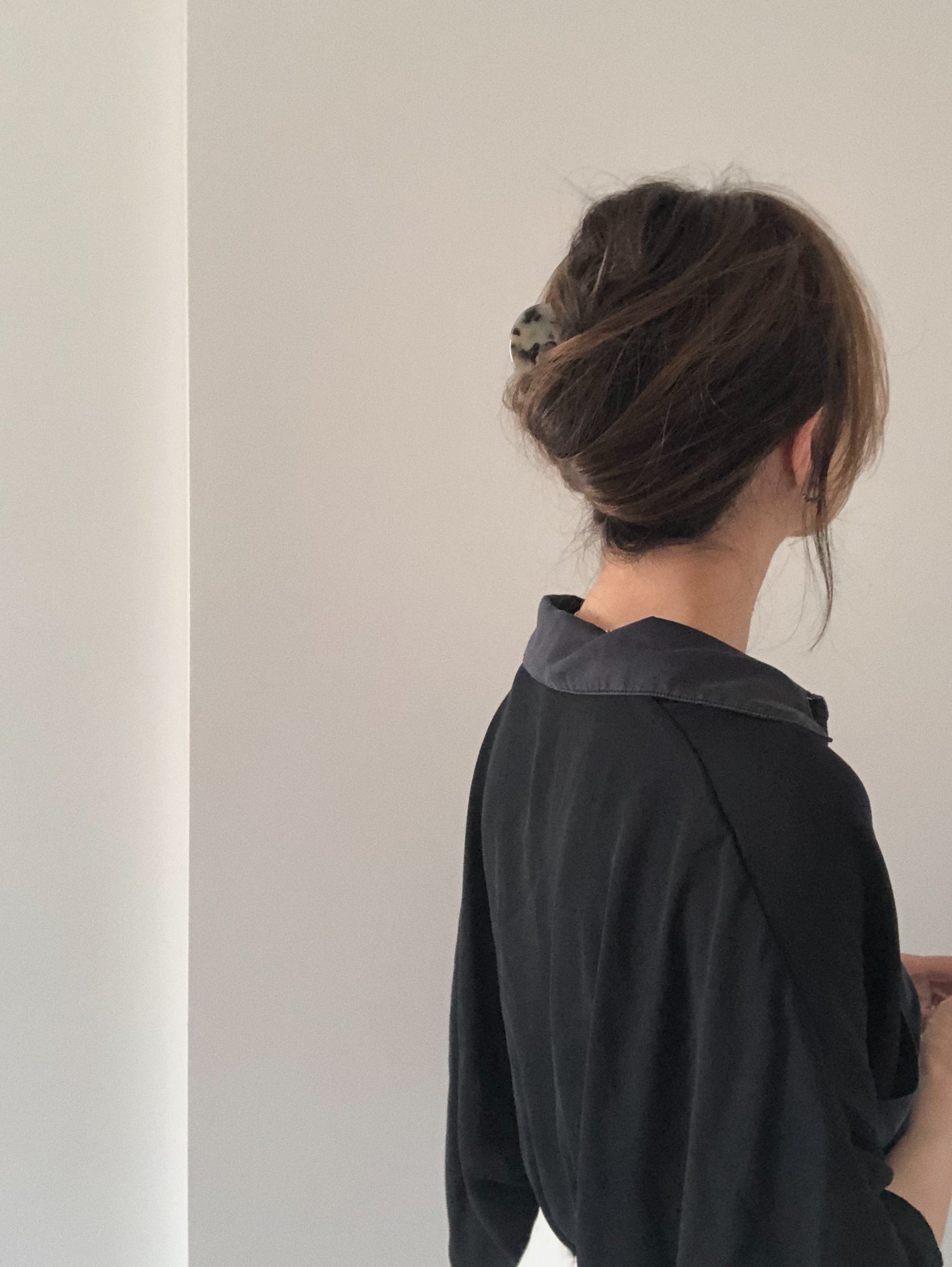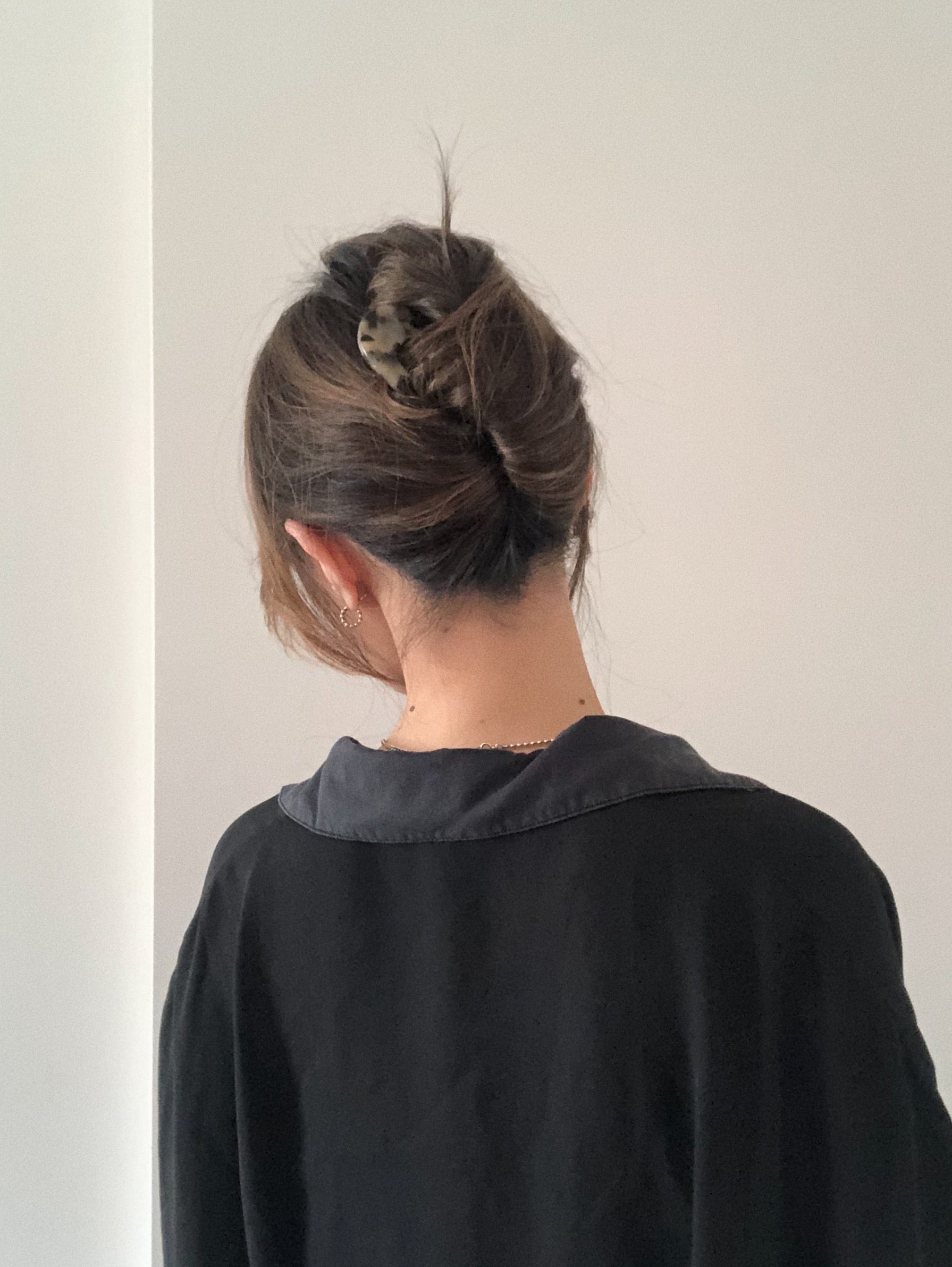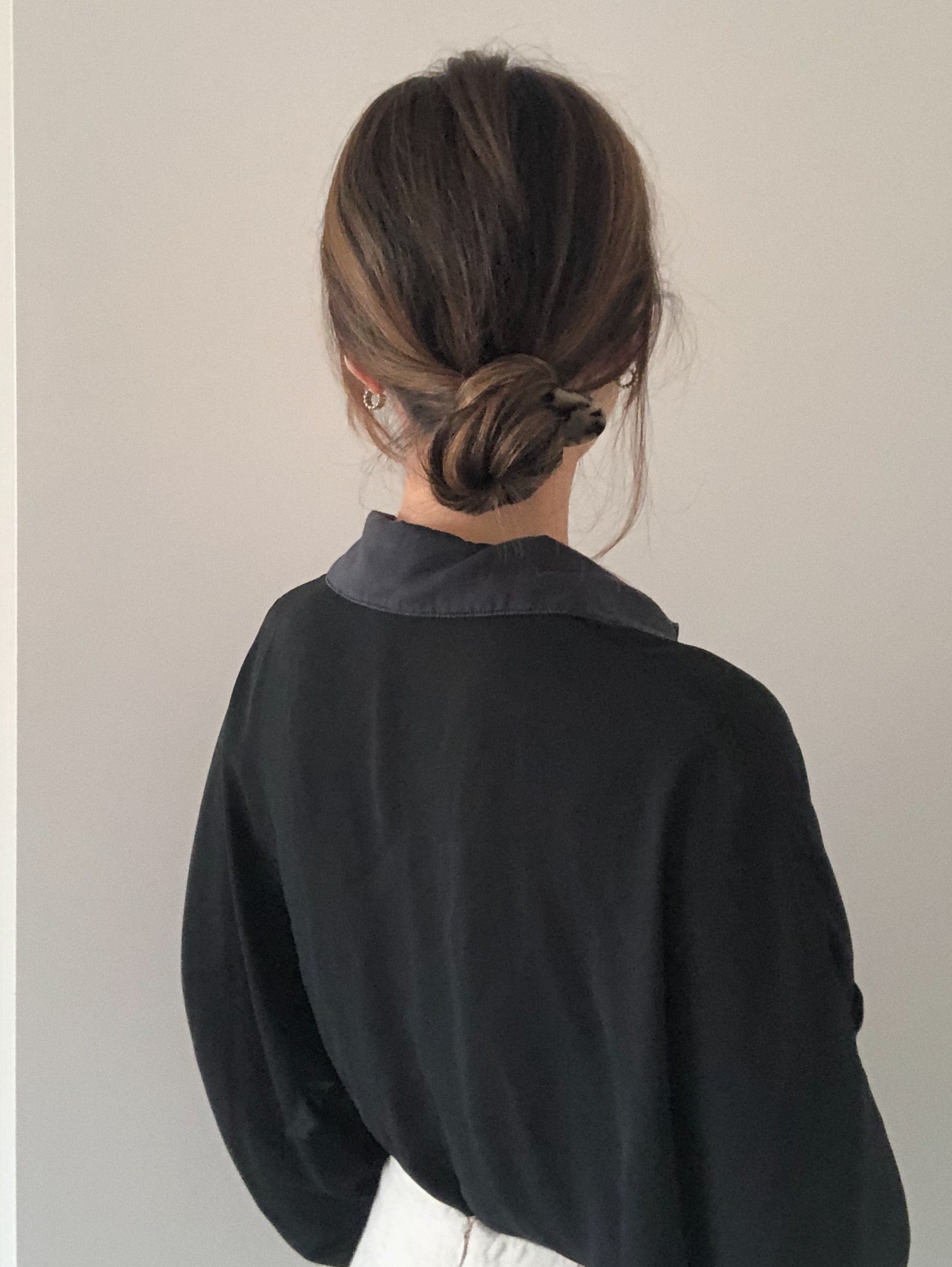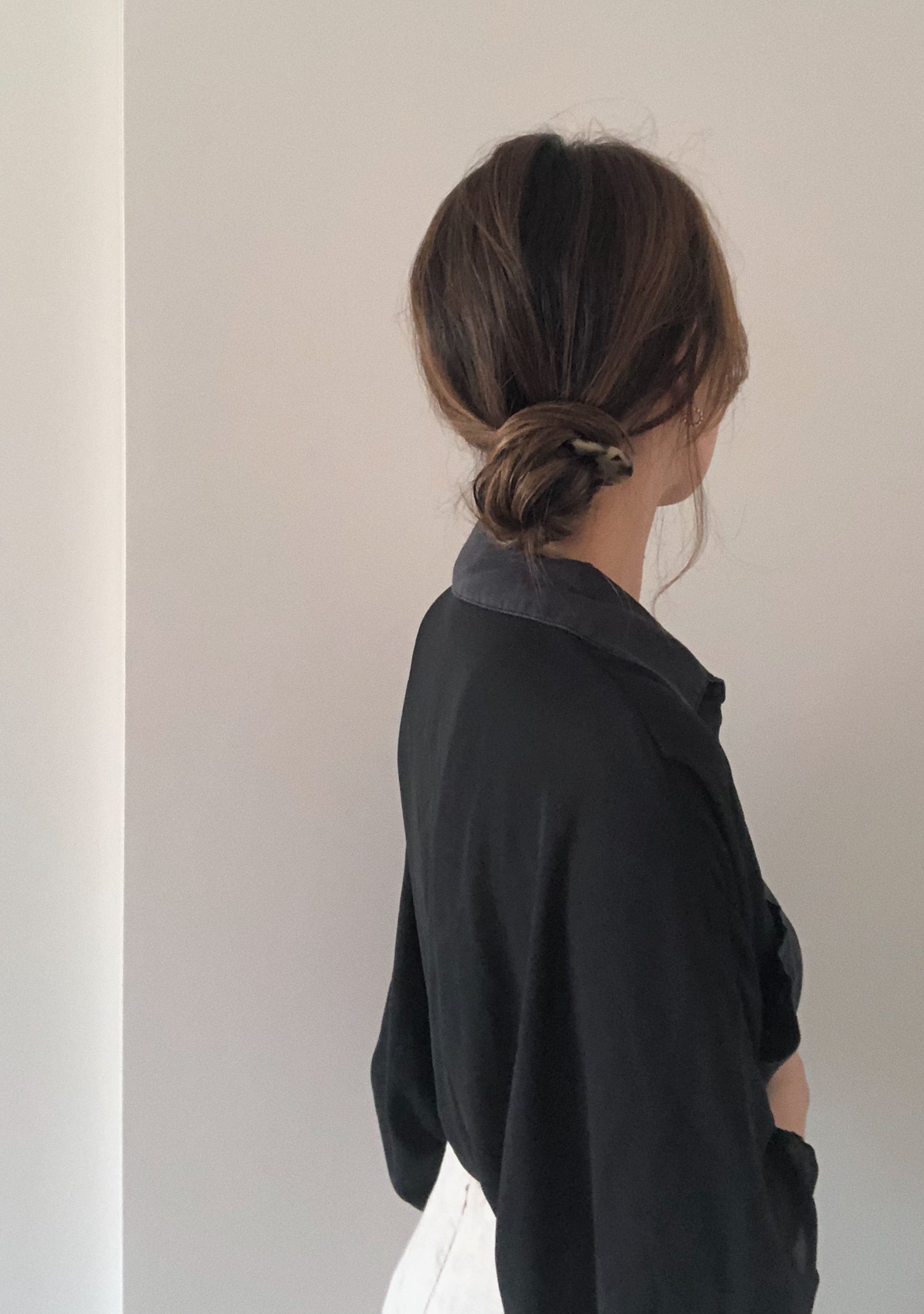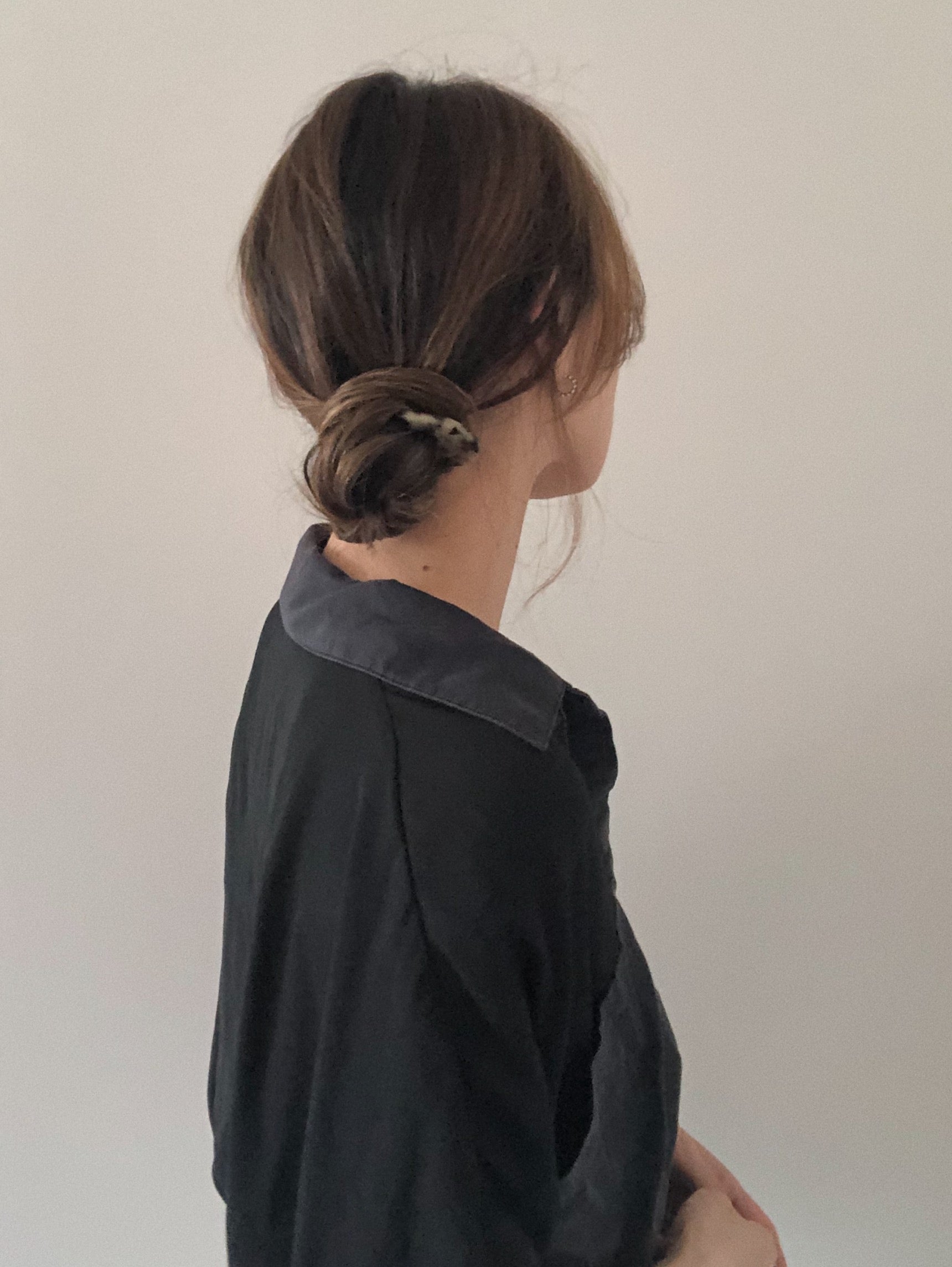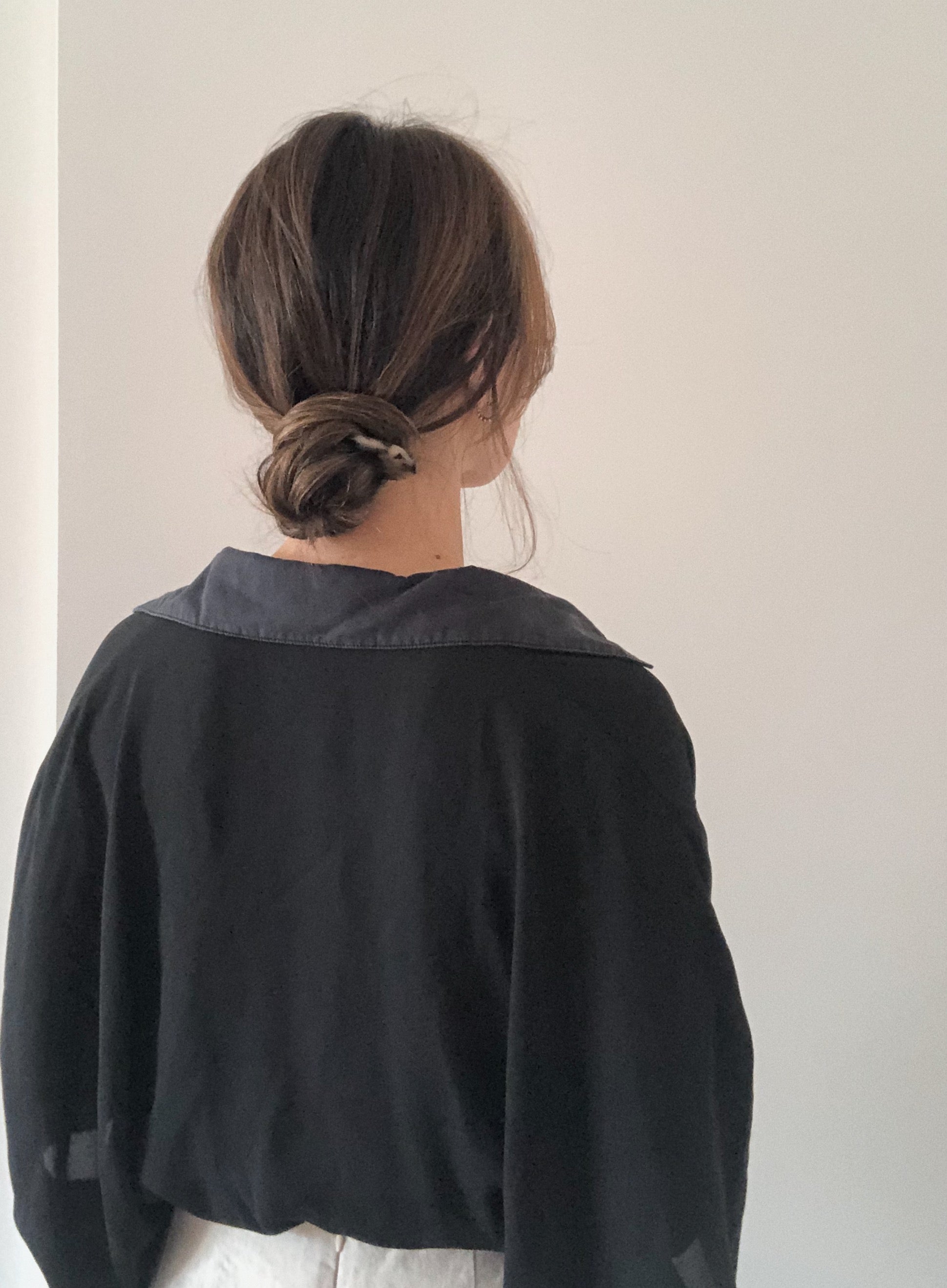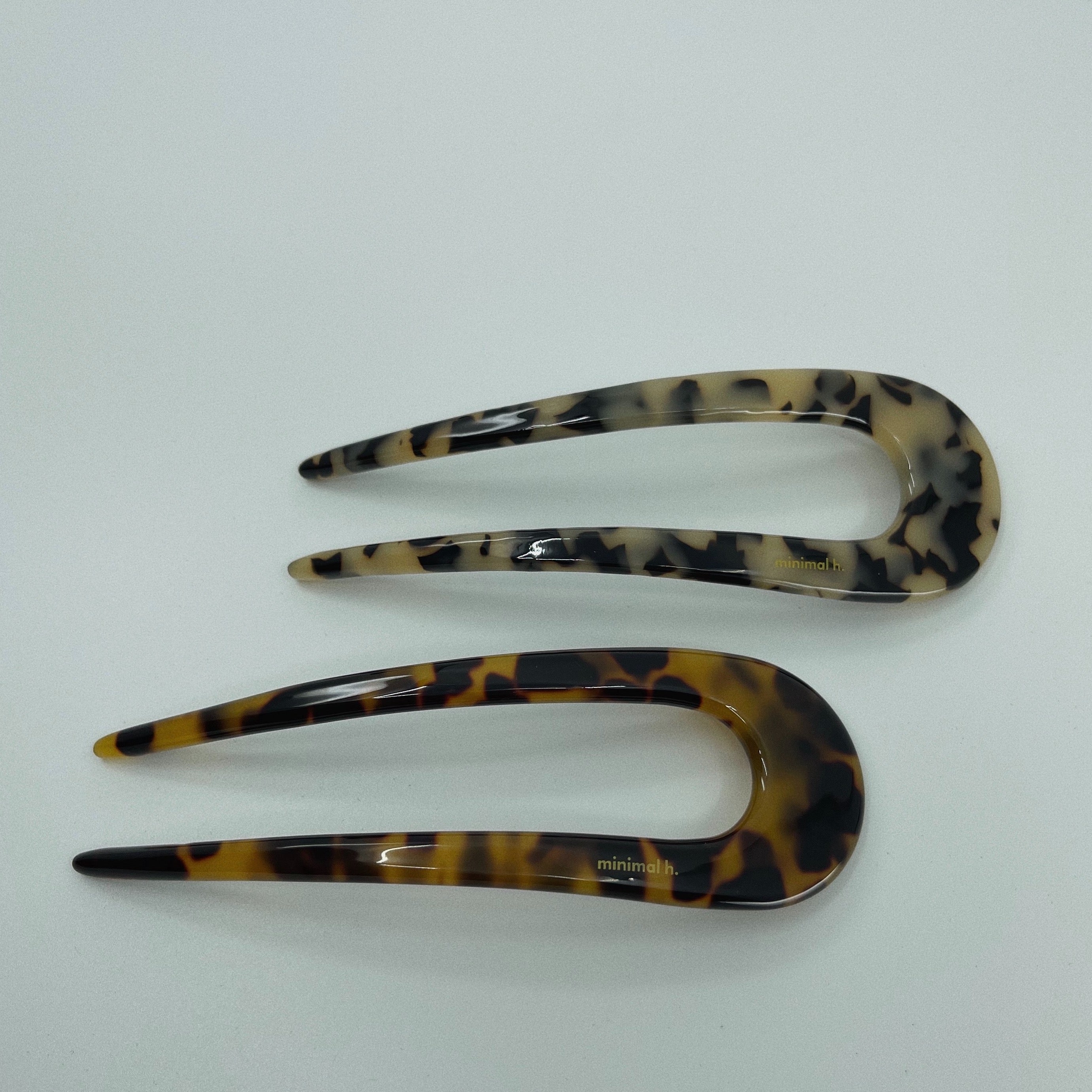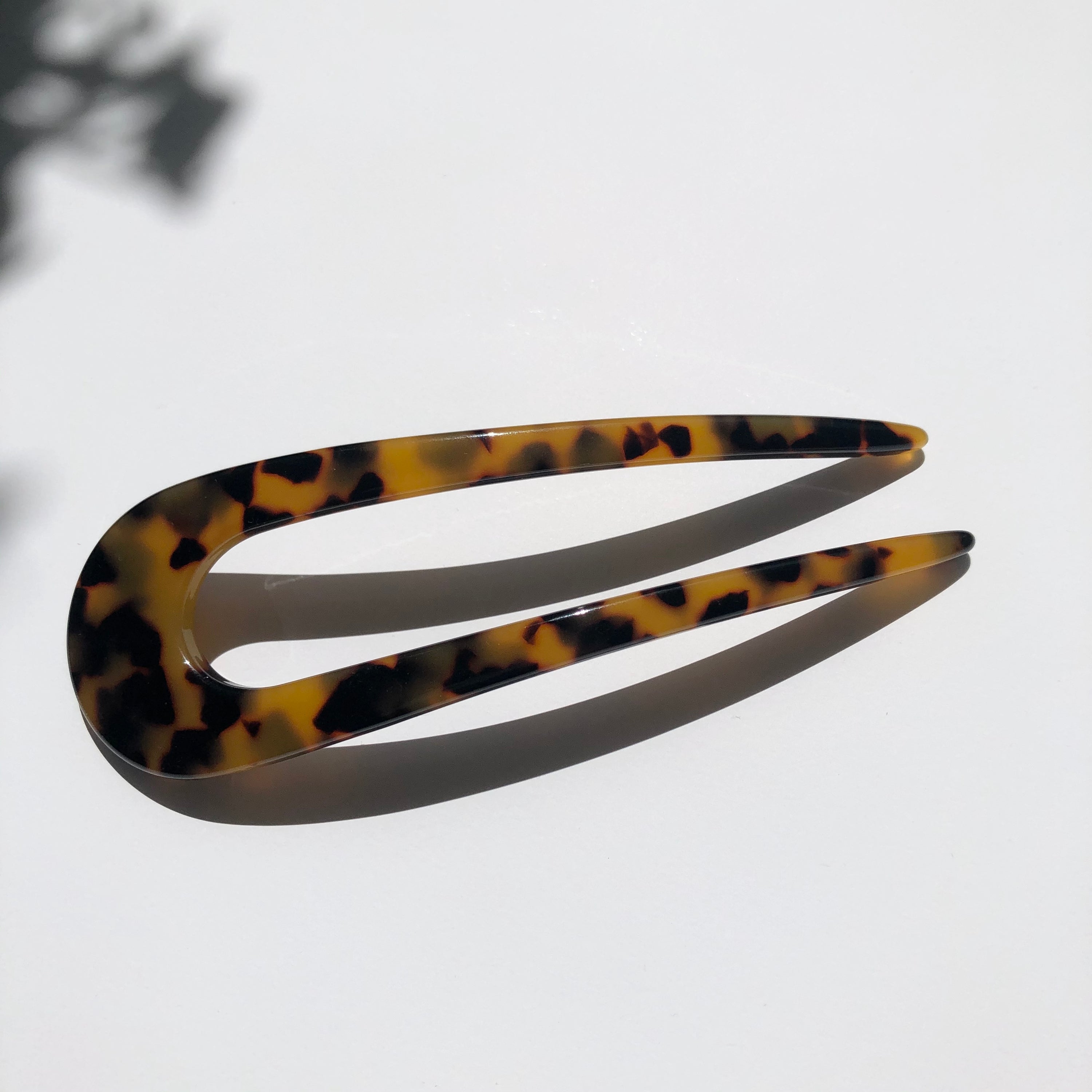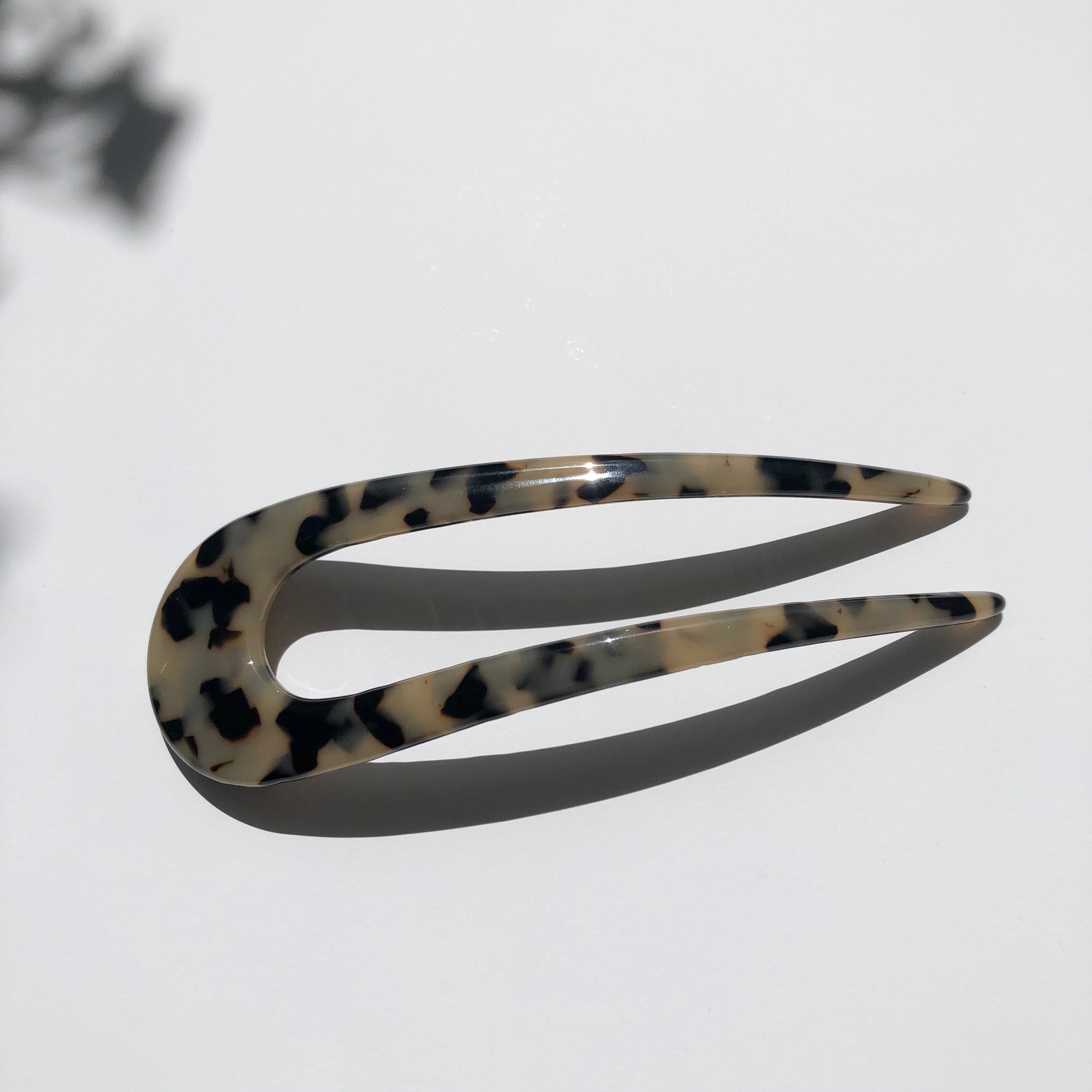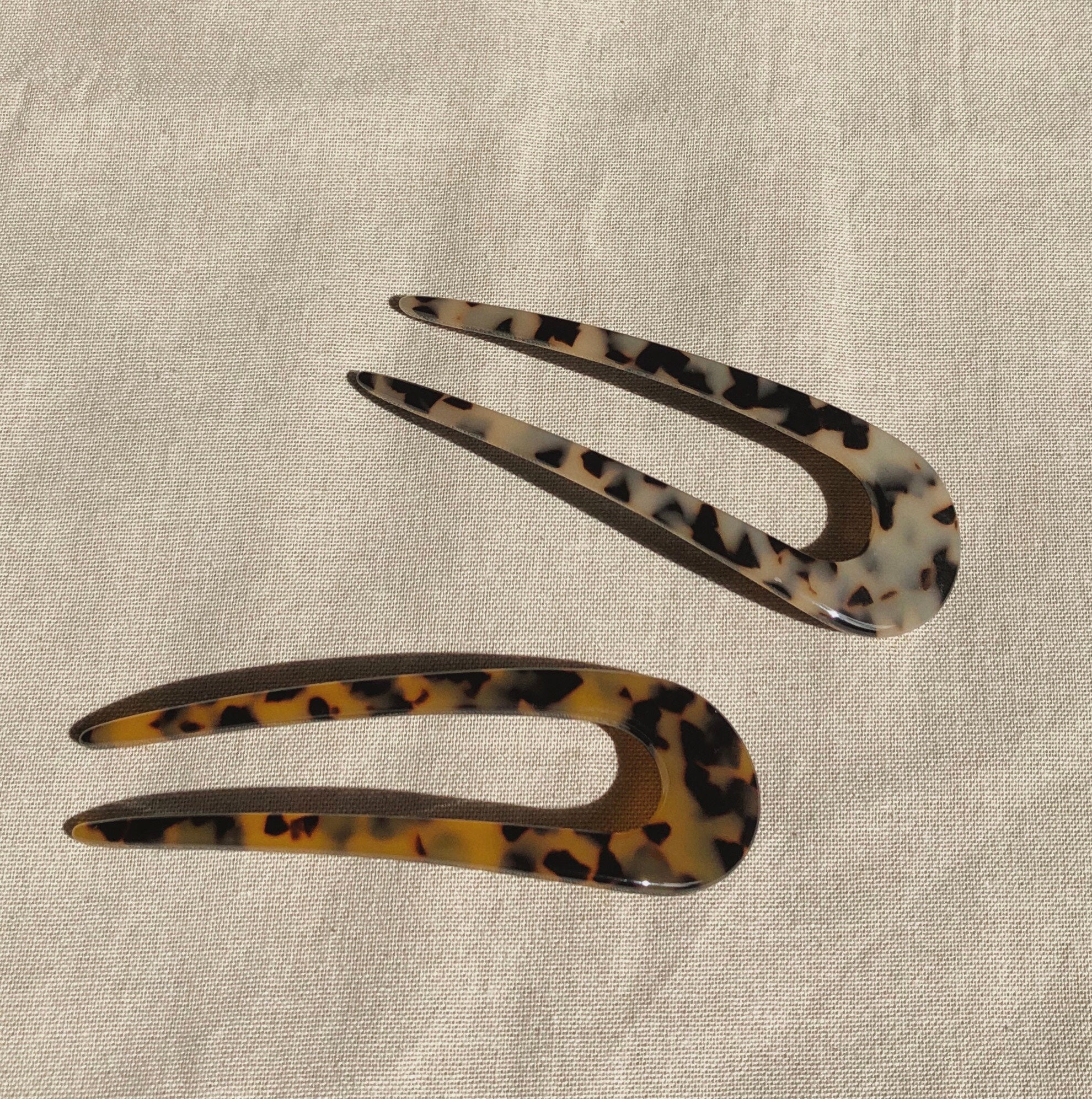 Minimalh. 13.5cm oversized premium french U pin
Classic minimal design
Choose from beautiful brown tortoise & beige tortoise style
Made with eco- friendly cellulose acetate
Size: 13.5cm
FRENCH LARGE U PIN
Love this!
I love this hair pin it's really good I always keep it on me incase I need to put my hair up because it looks super cute and it's really easy to use it also makes me feel super aesthetic
Great for thick hair
Finally something that can hold my long, curly hair!
Large French u pin
Beautiful. Fits my bun without pulling my hair
Takes a couple tries to get used to
I first saw this product on tiktok and I alway had wanted to try a pin to hold up my hair, which led me to purchase this one. The pin itself is rather sturdy and doesn't seem to break easily (I've bent it and dropped it on the ground multiple times by accident), and after getting used to how to use it to hold up my hair, it works nicely. I will say it did take a few try's to get the hang of using a pin and seeing how well it can hold my thick hair. Watching the demonstration video did help a bit too, but what I found works best to to ensure you tightly twist your hair before inserting the pin, because that tension is what will help hold the pin and your hair in place. With my thick and short hair (about bust length), I usually twist my hair twice before clipping it or inserting this pin, but my hair would fall each time. It was then when I twisted it 3 times - really tightly, that I found the pin to really hold my hair up and securely. Since I never used a pin to hold up my hair before, I think that's why it took me some time to get used to this but I still do recommend trying this out, especially for those who like the twist up-do look or don't want the bulkiness of a claw clip.
Best hair accessories
Highly durable and beautiful U-pin. I wore it for a 12 hour shift and it stayed put the whole time!