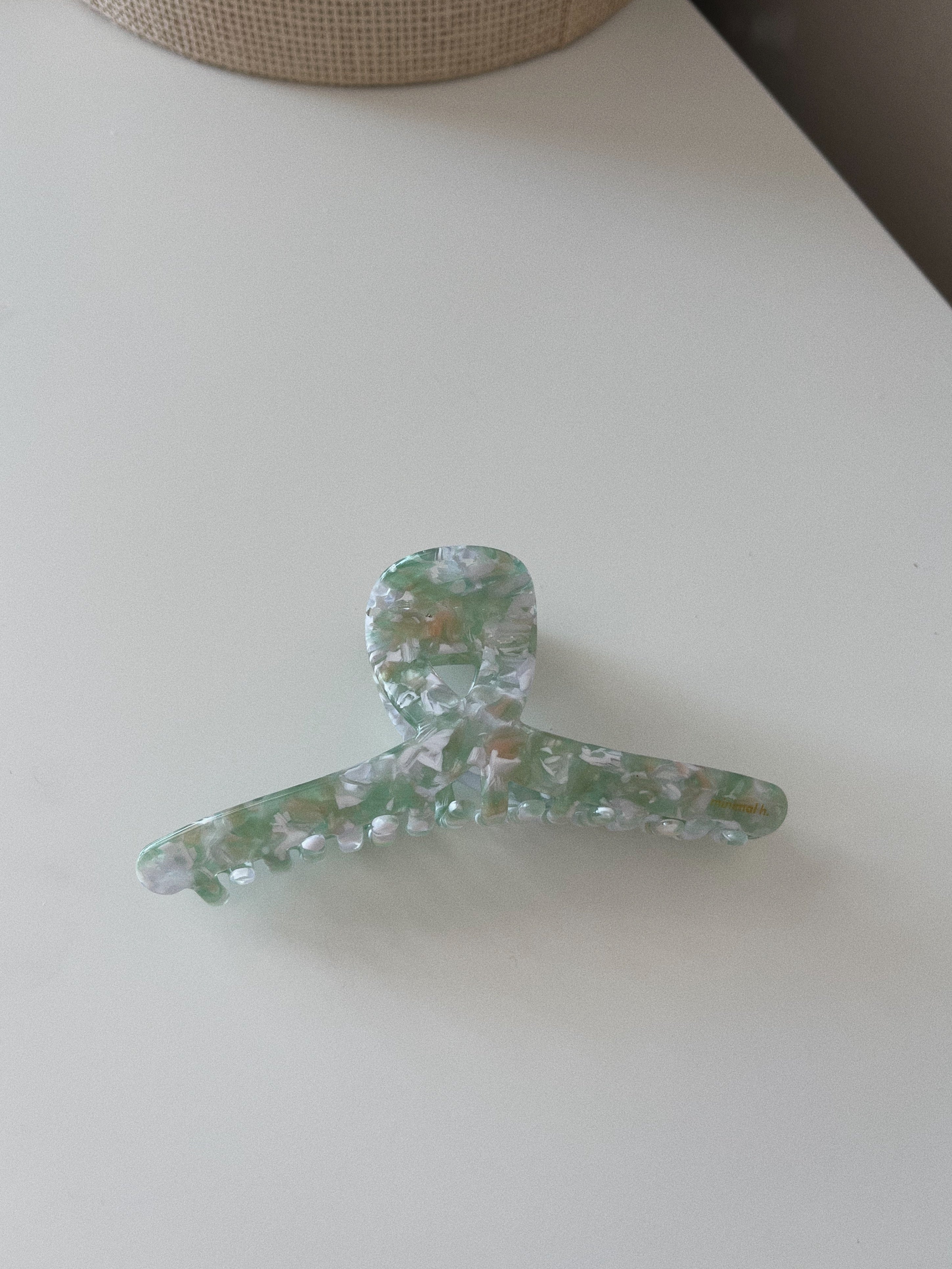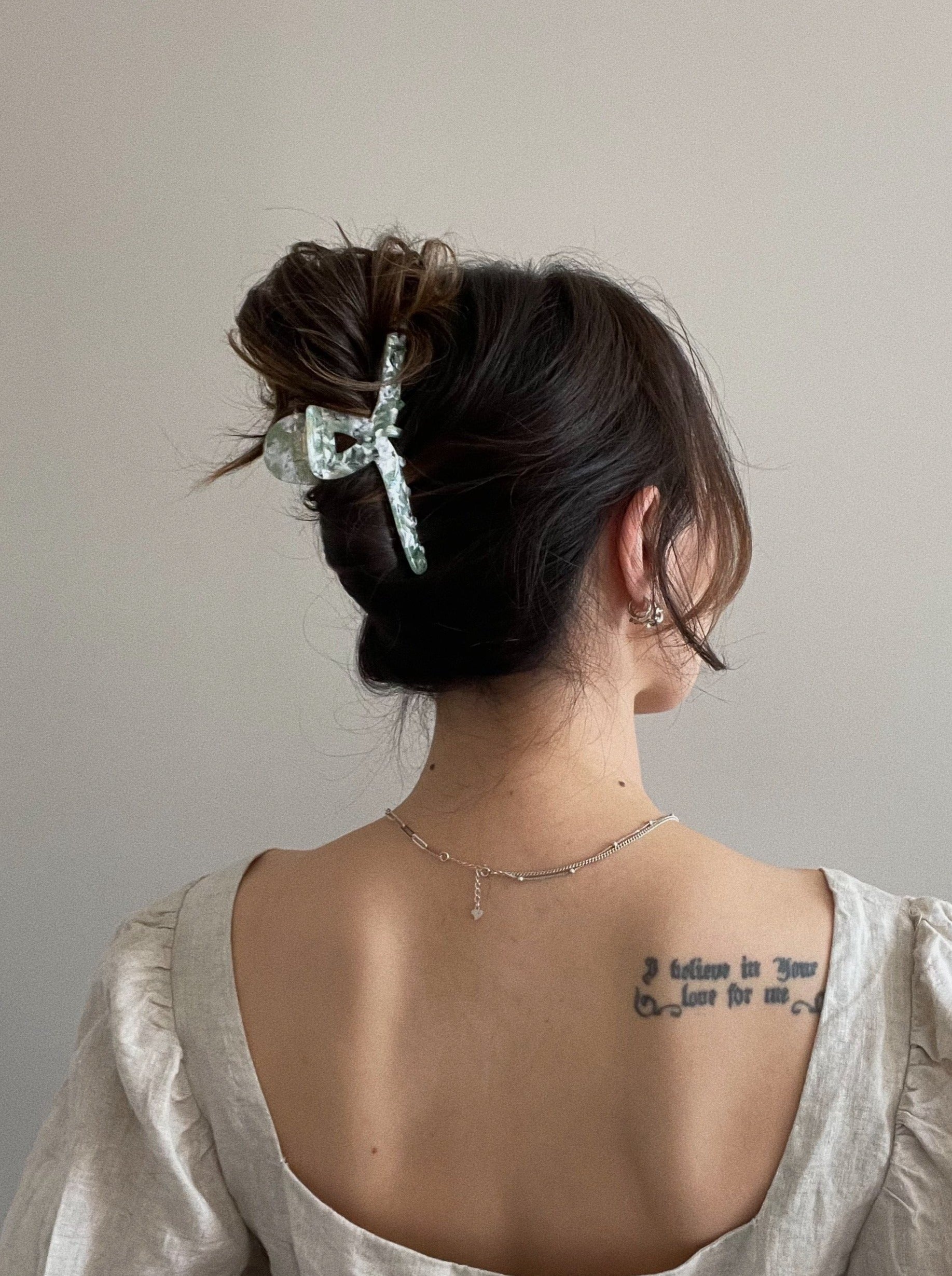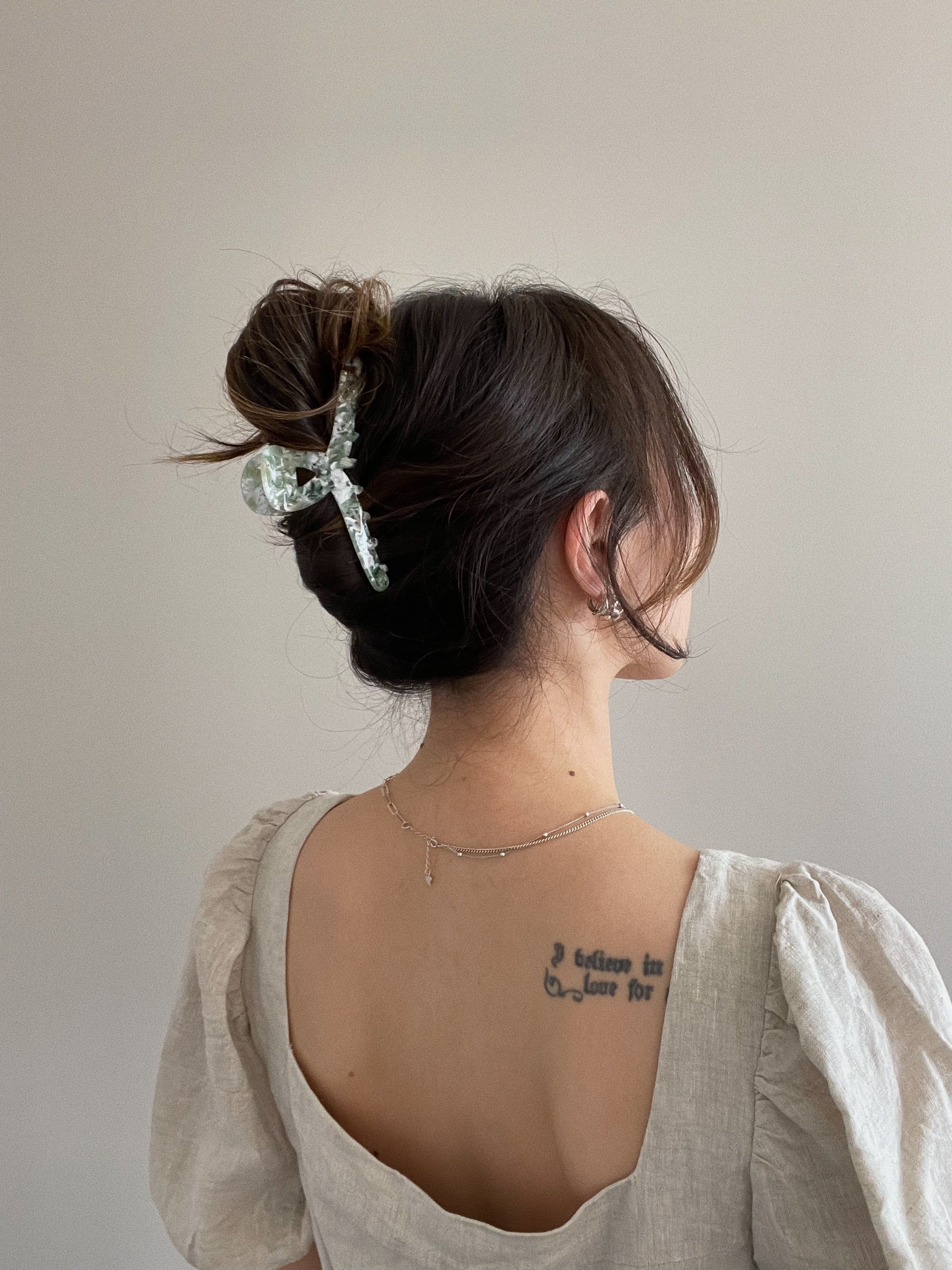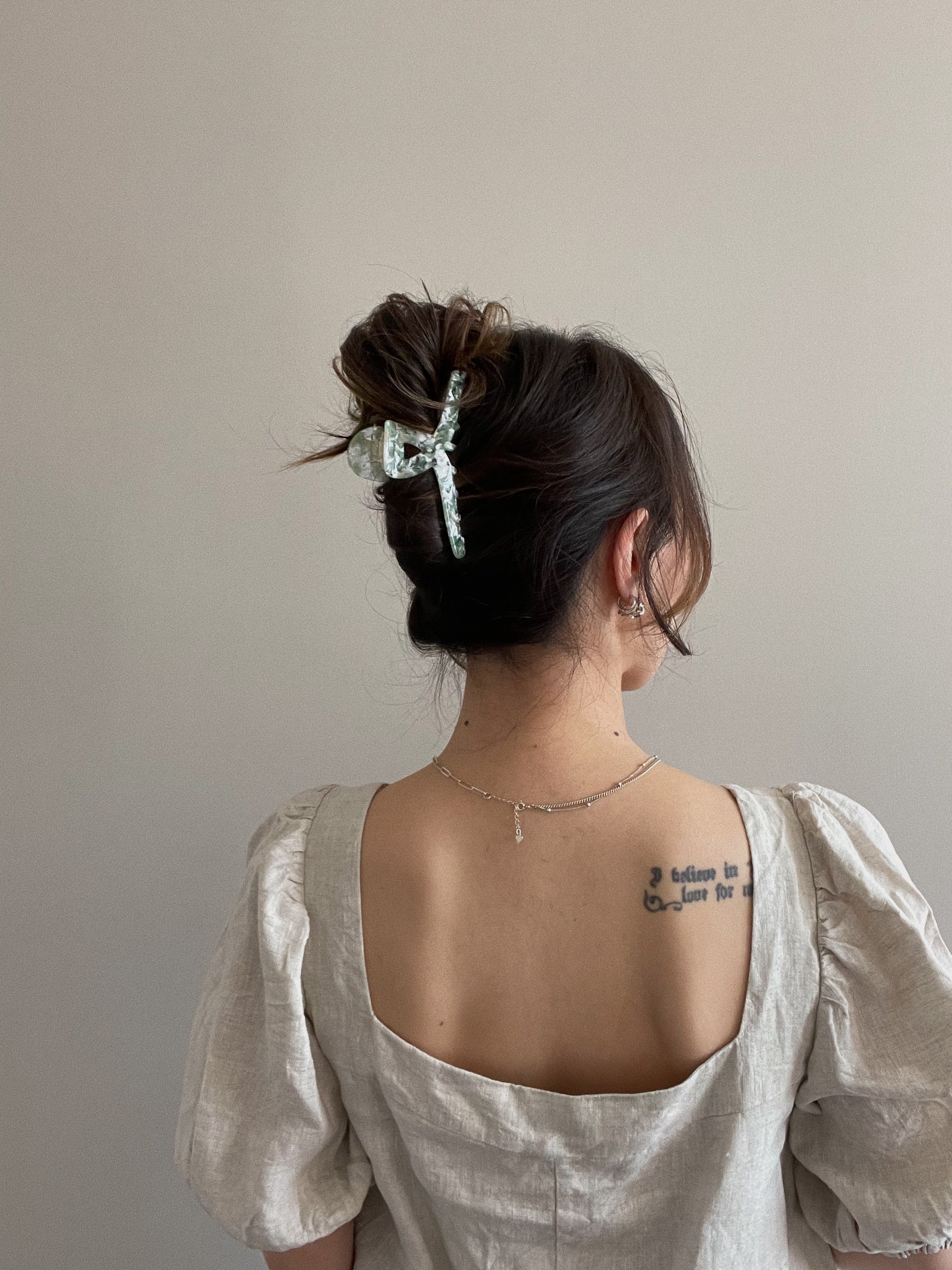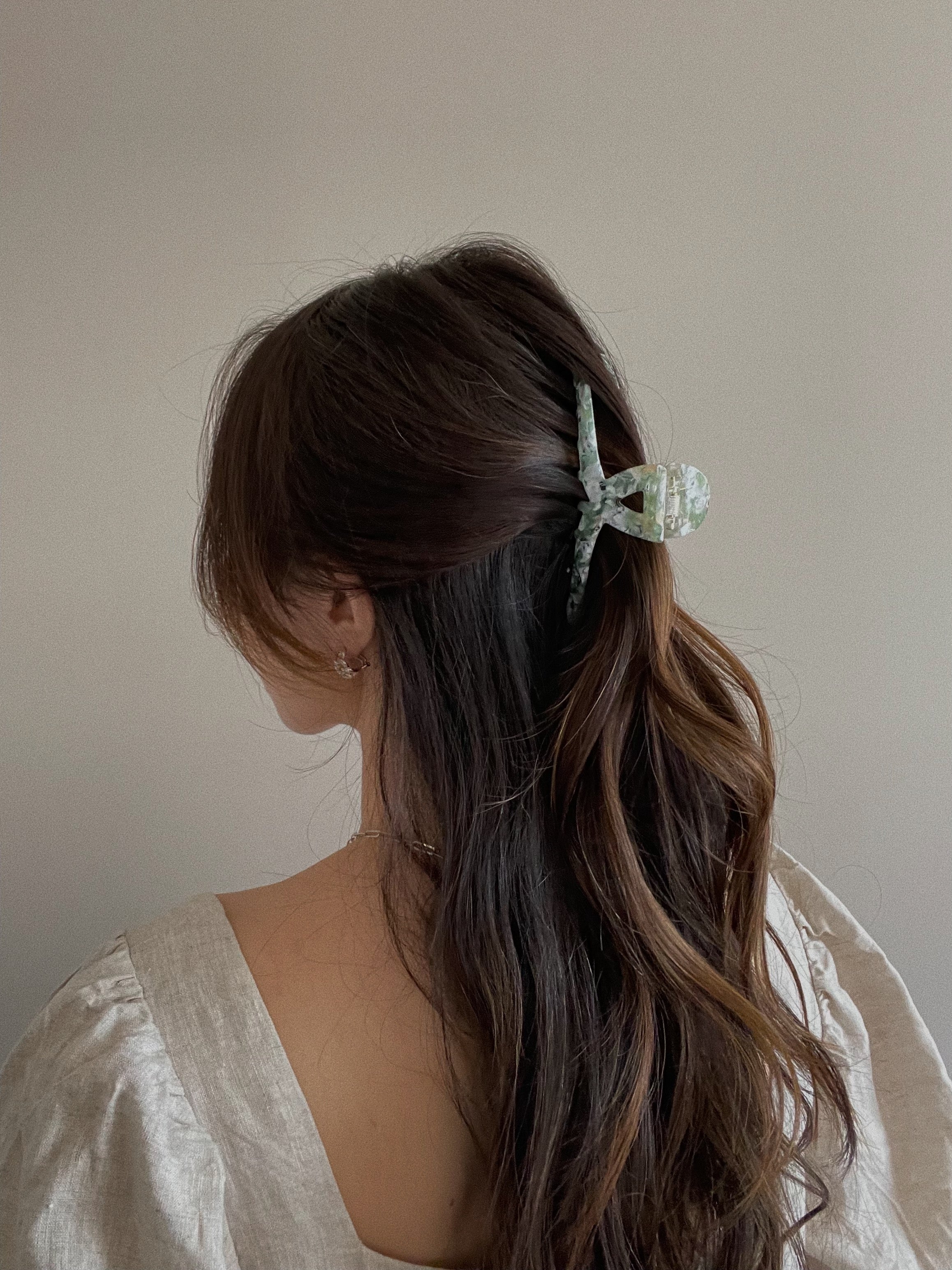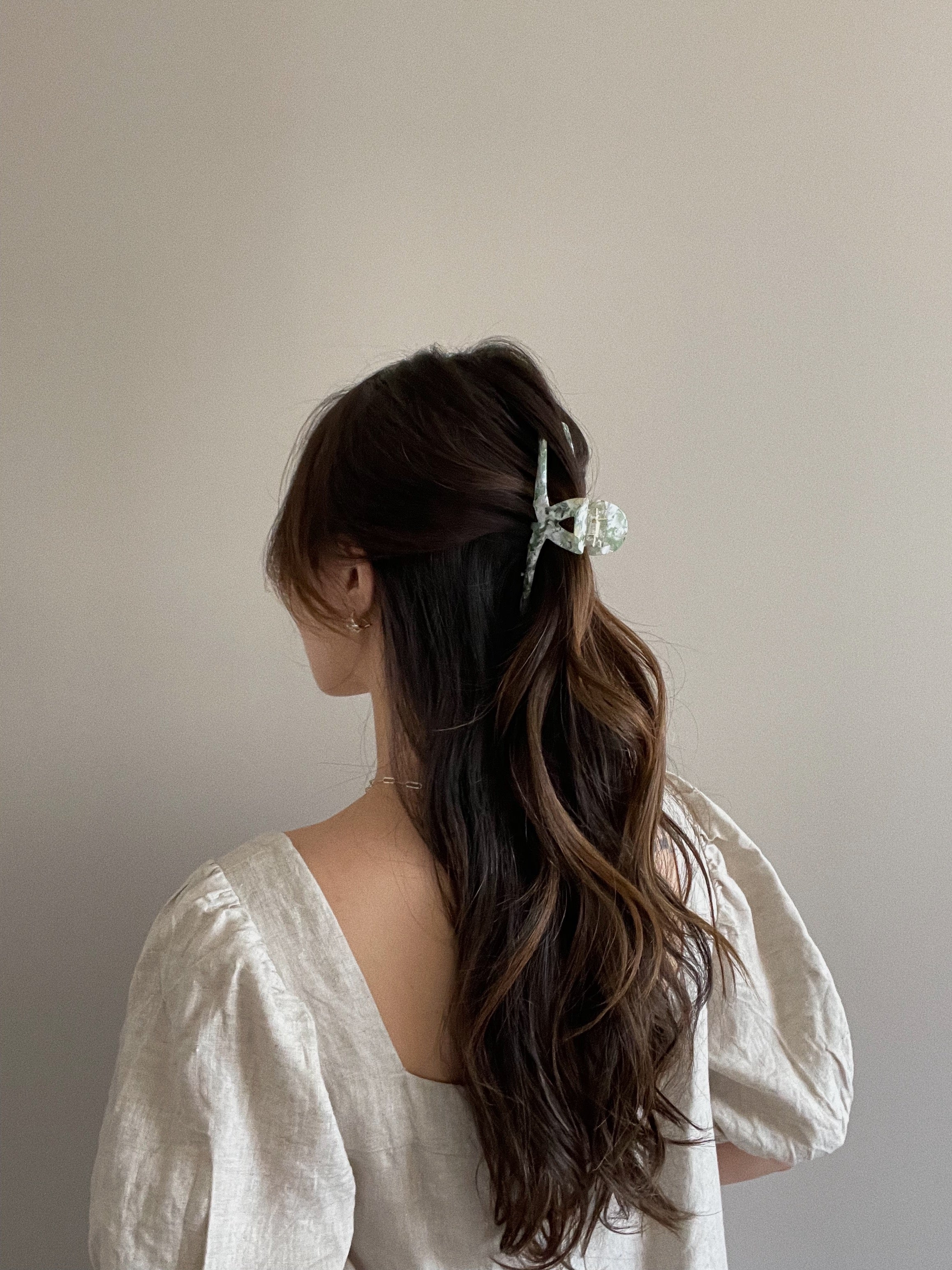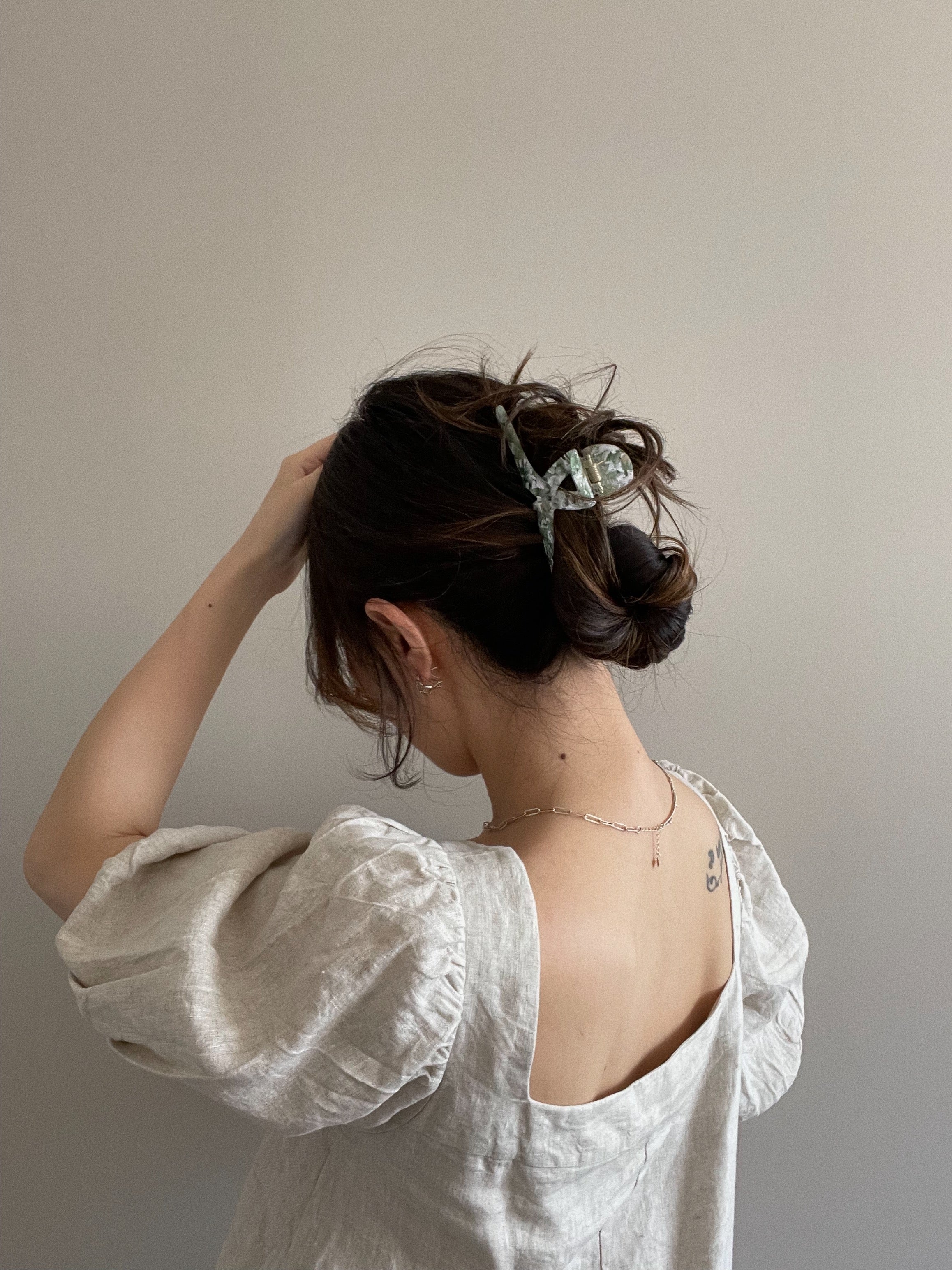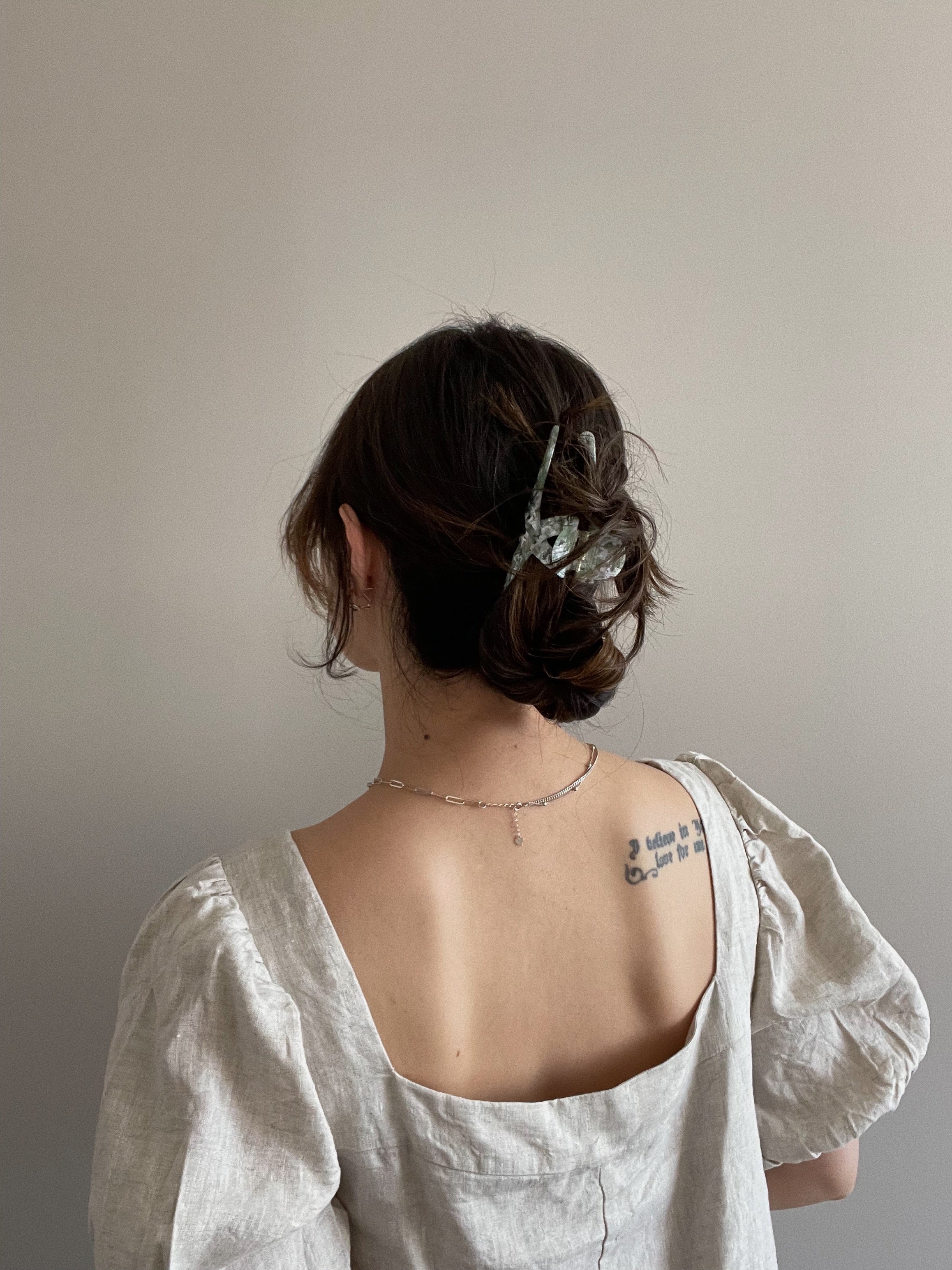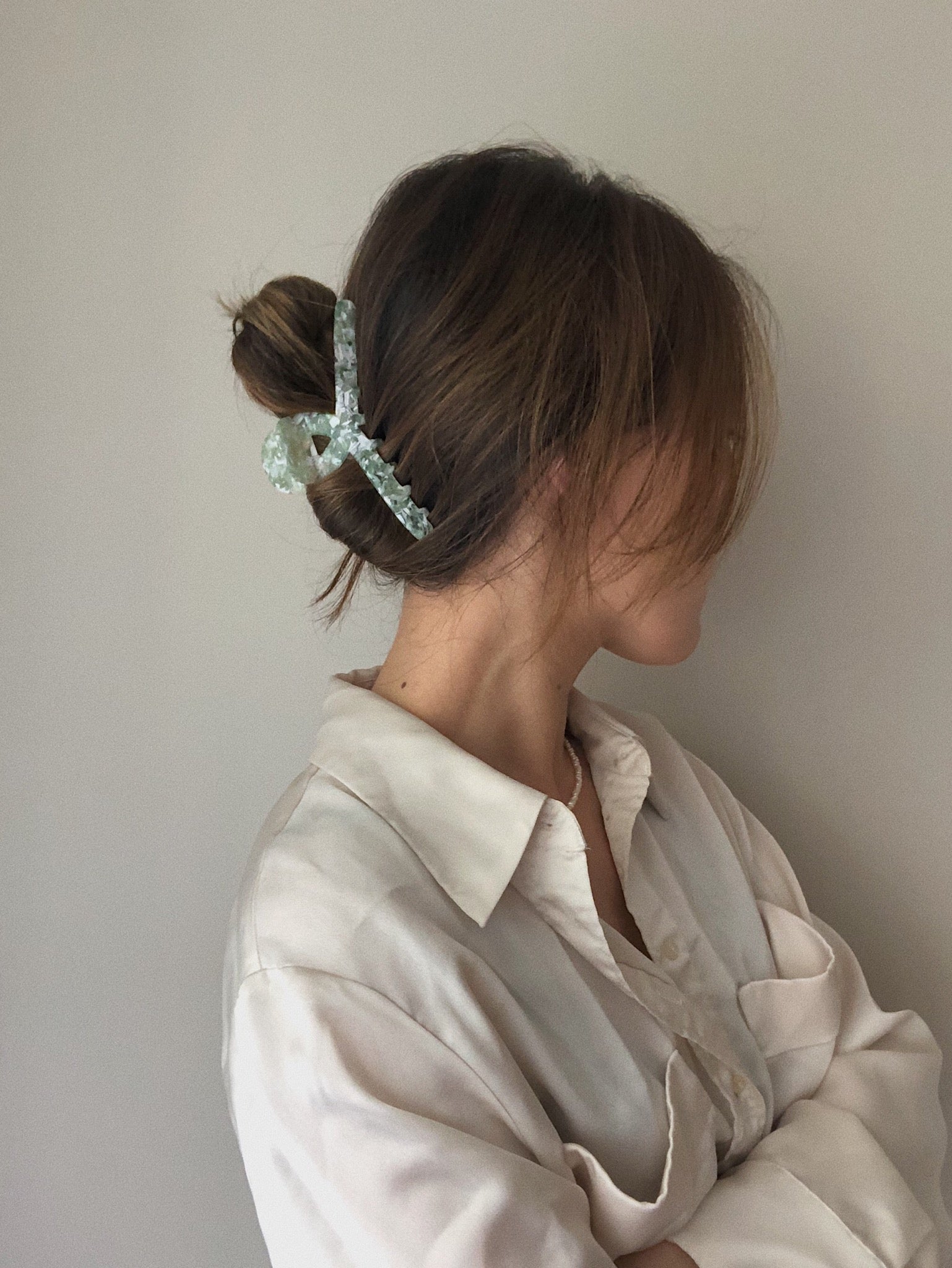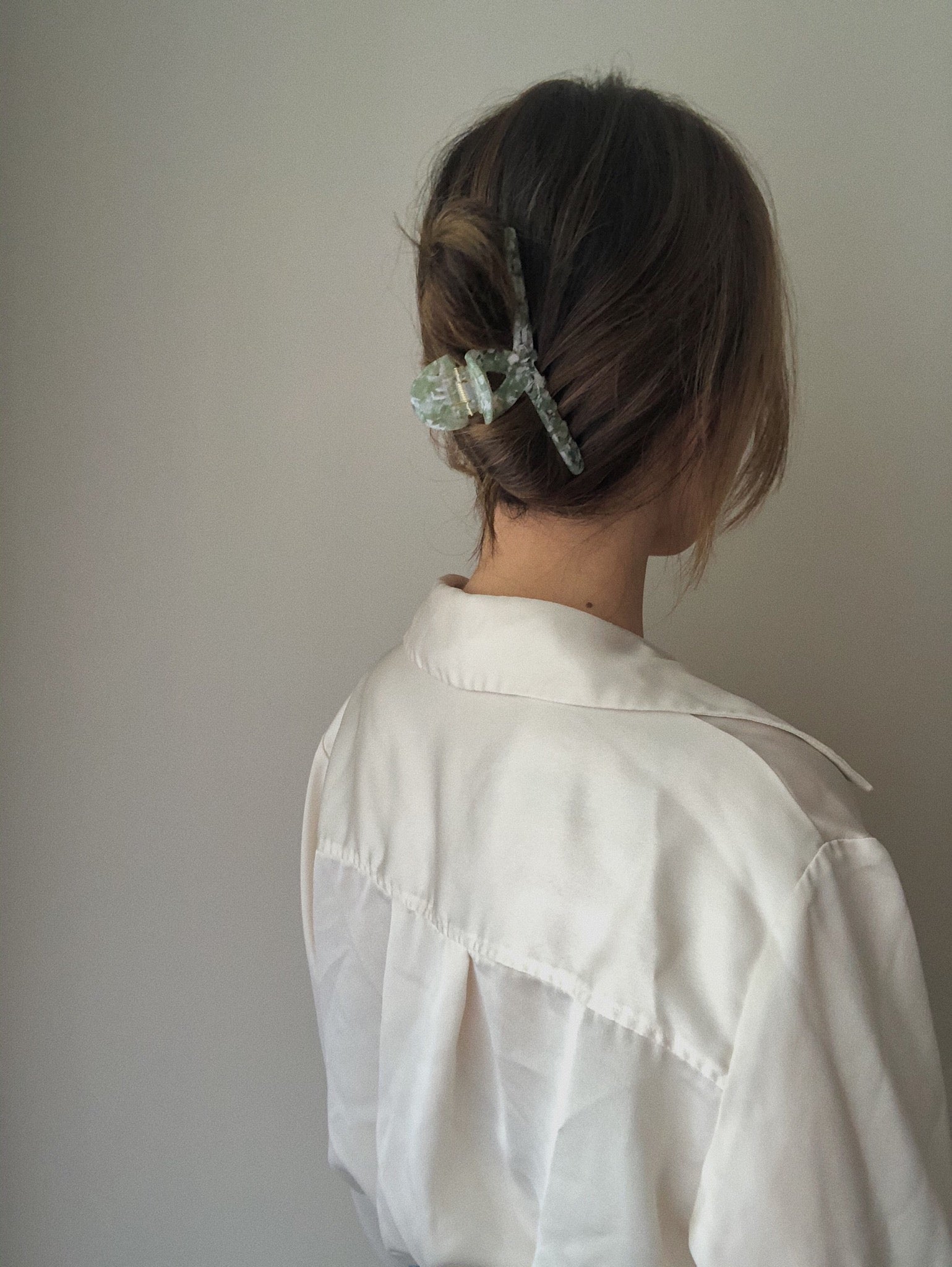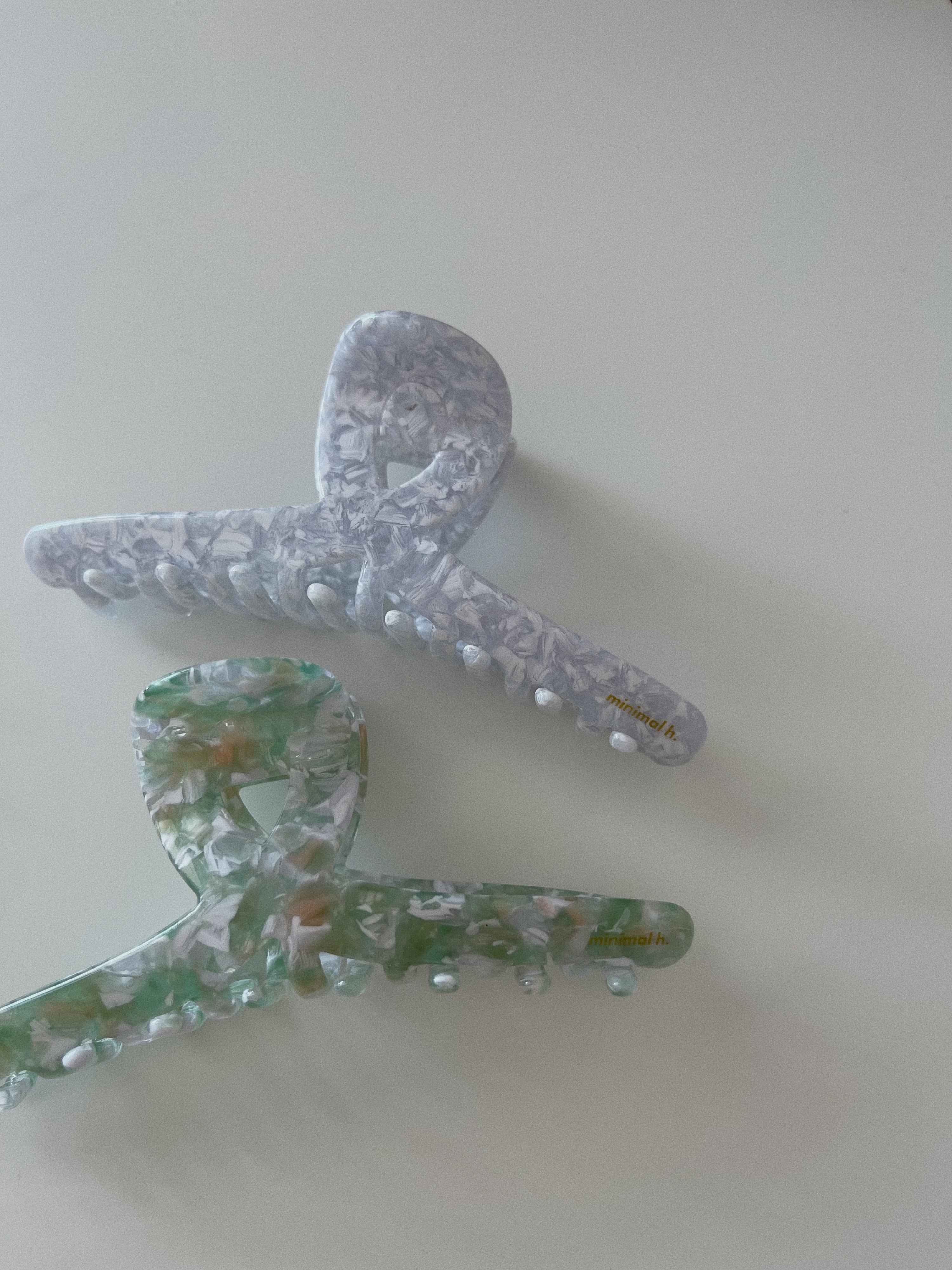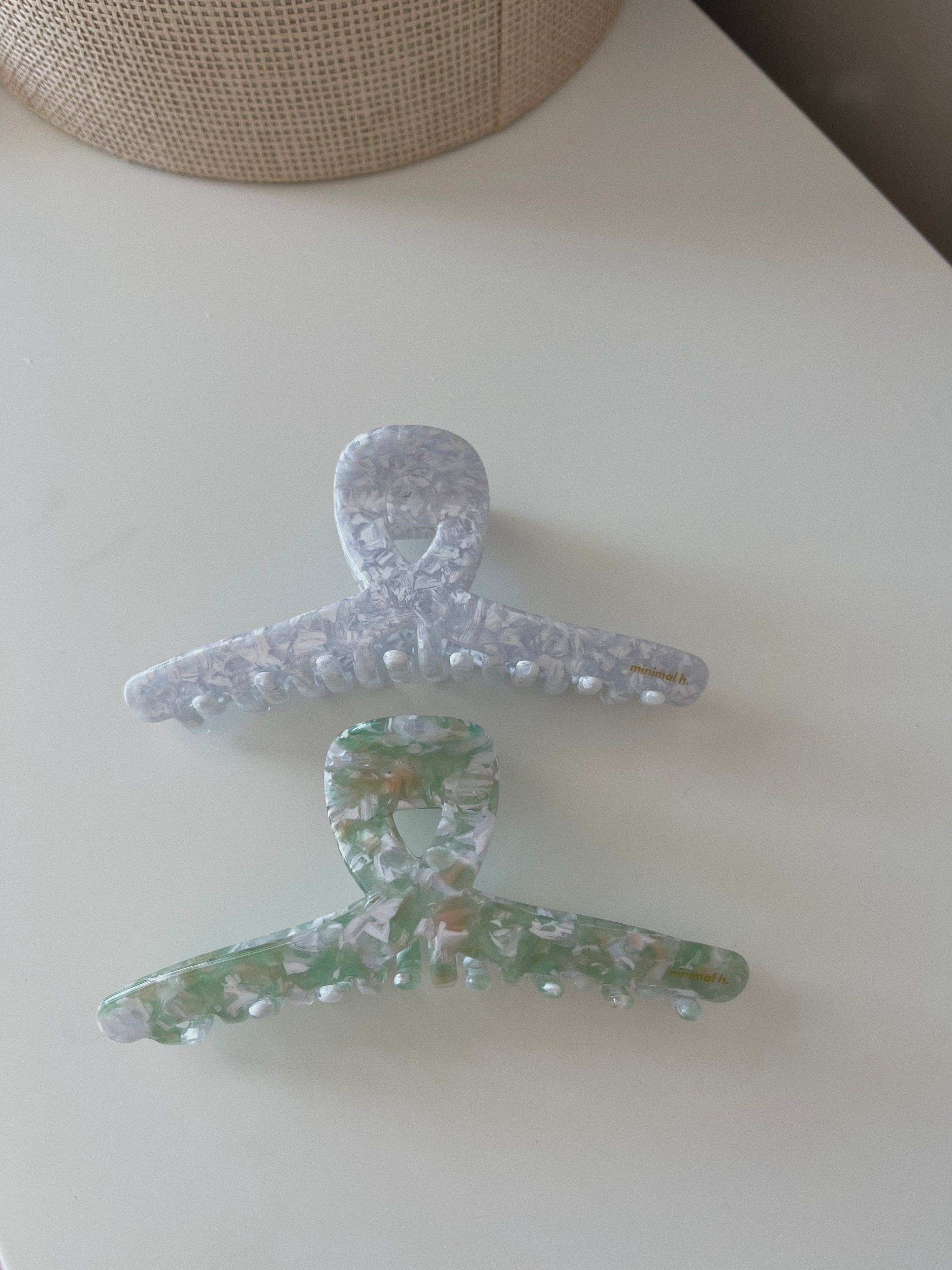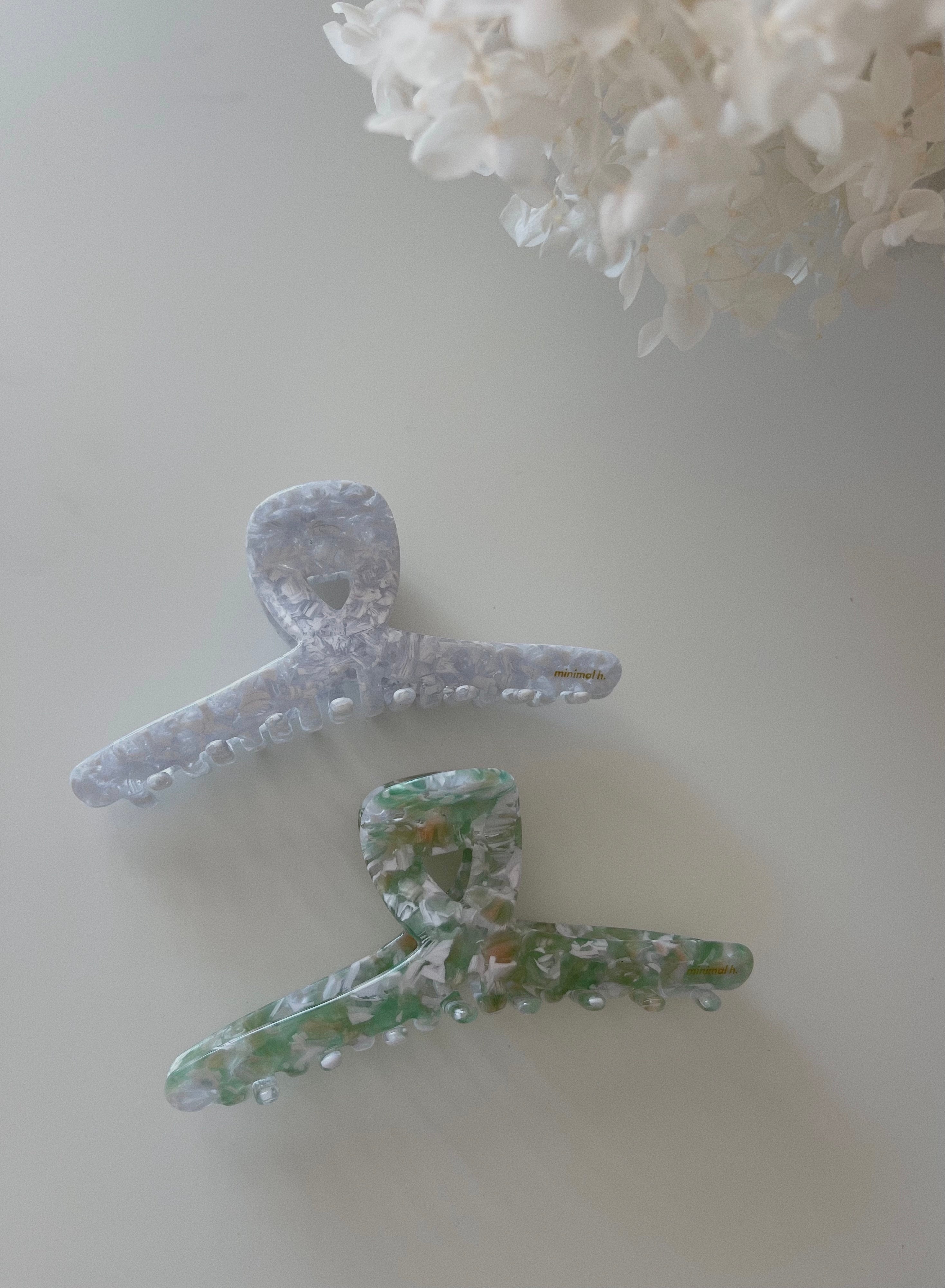 Minimalh. beautiful green marble claw clip
Great for long hair
Made with eco- friendly cellulose acetate
Size: 12cm
GREEN MARBLE CLAWCLIP
Great clawclip!
The clawclip works beautifully and the colours are lovely as well.
So secure
Kept my hair up and perfectly styled all day. No slipping, felt very secure and so pretty. Love!
Honestly amazing x
I'm in love with this claw clip!! I finally found something that will hold all my hair. As someone with longer wavy / curly hair I've struggled to find any claw clip that will successfully hold my hair and I'm happy to say that I've found one! x
Love it
I really love this clip! Super chic and easy to use. Feels like really good quality too.
High Quality
The marbled green is stunning and the clip holds all my hair securely in place! It's such a dainty and beautiful claw clip that can elevate any look