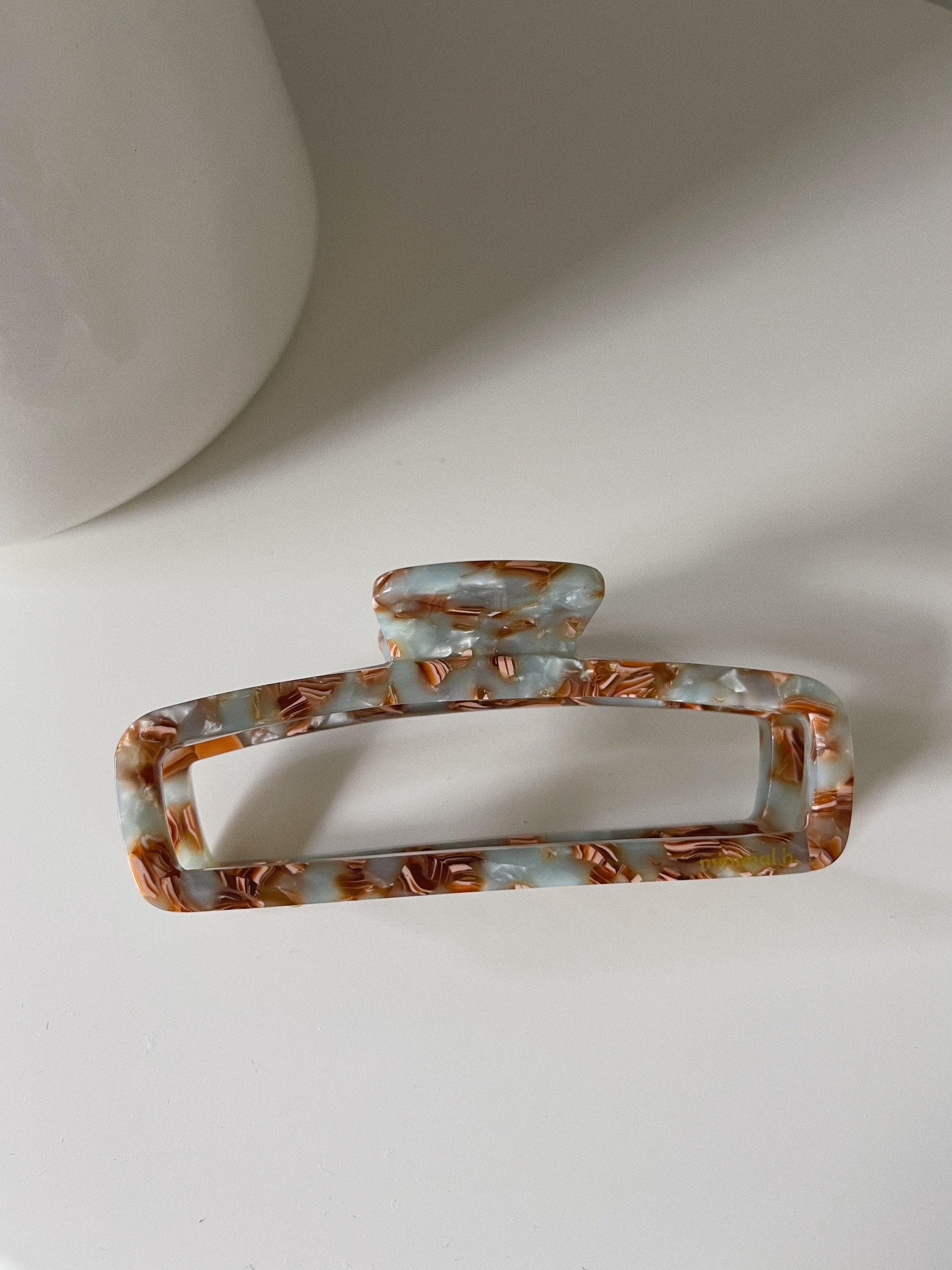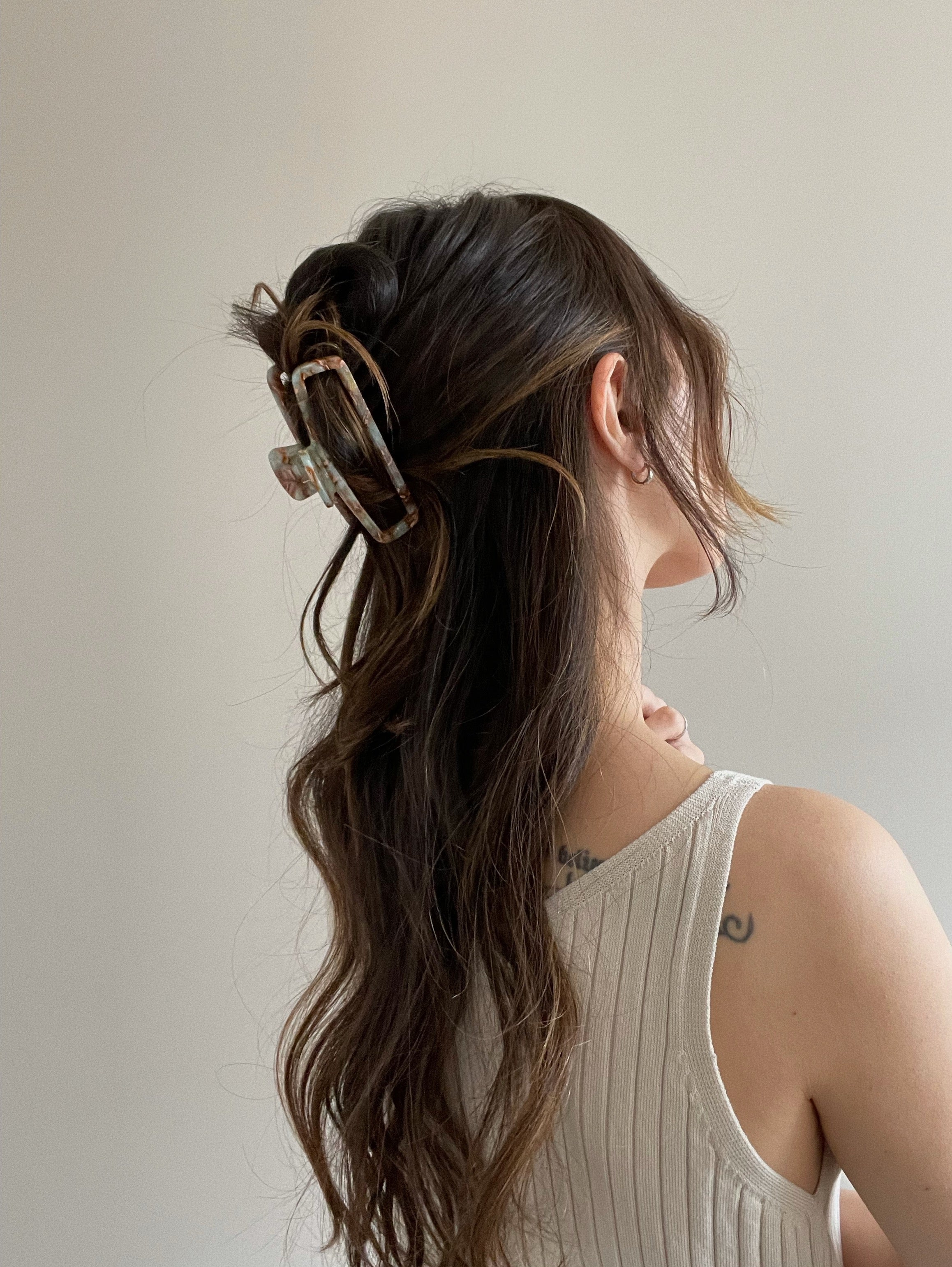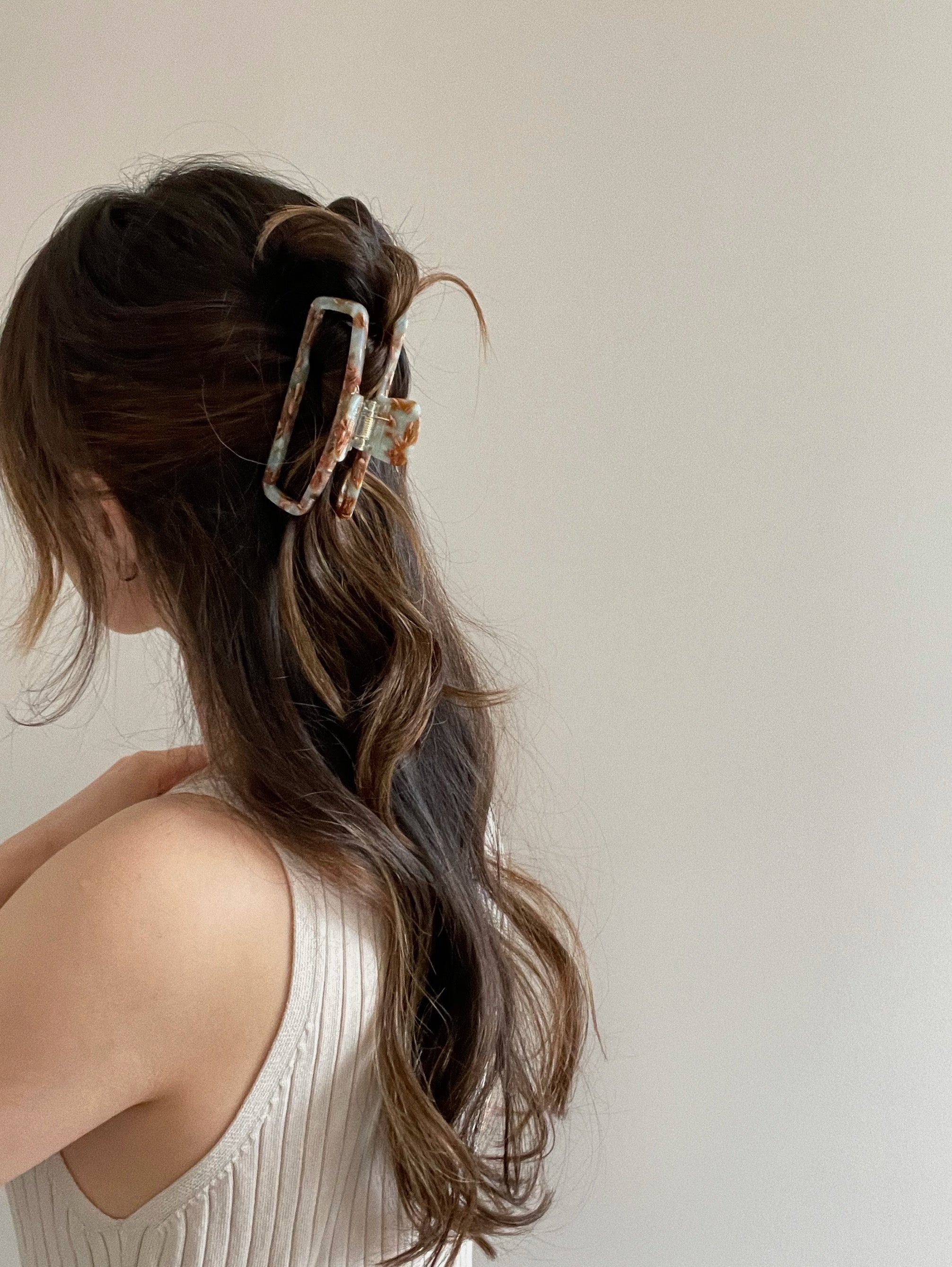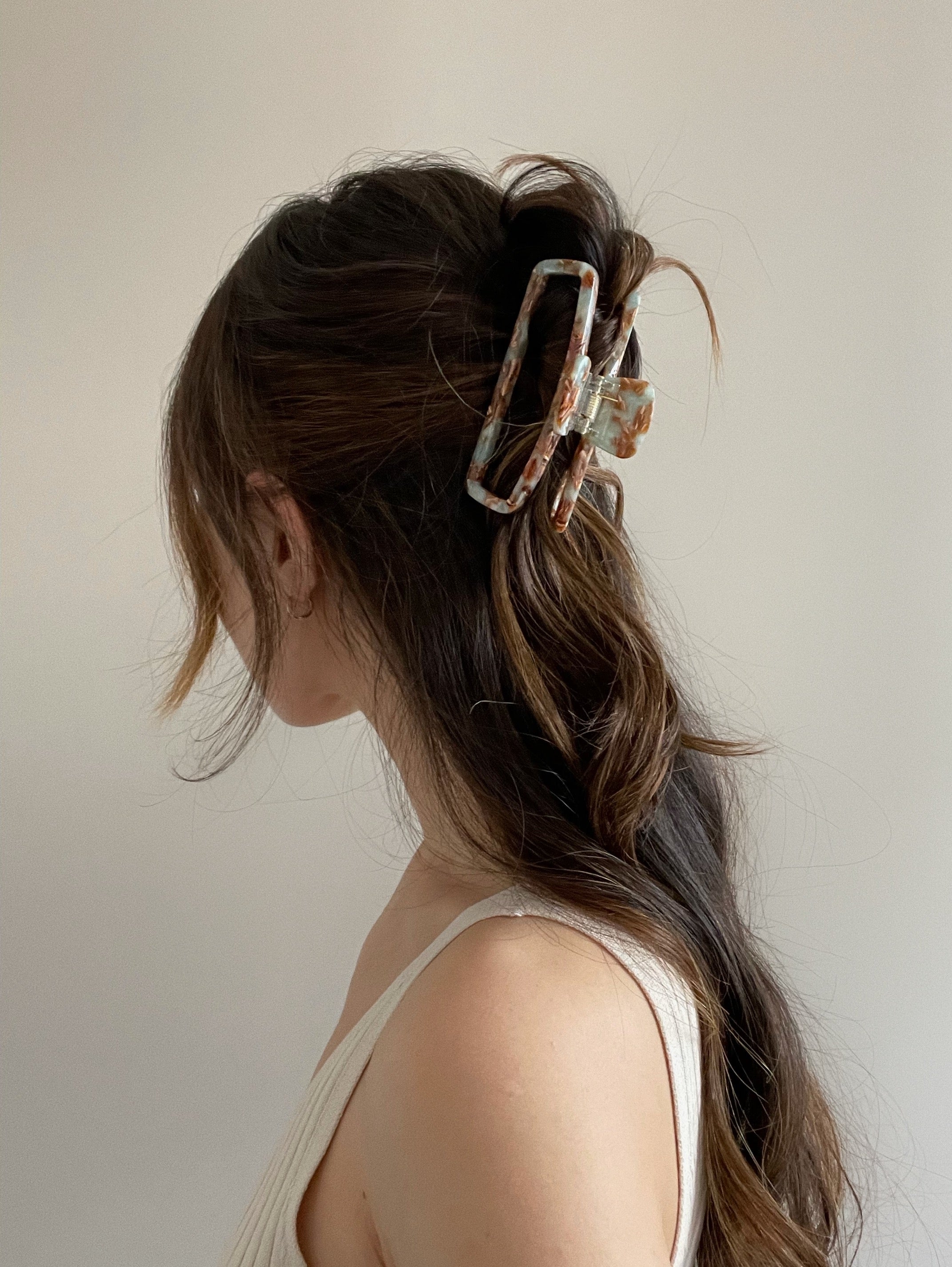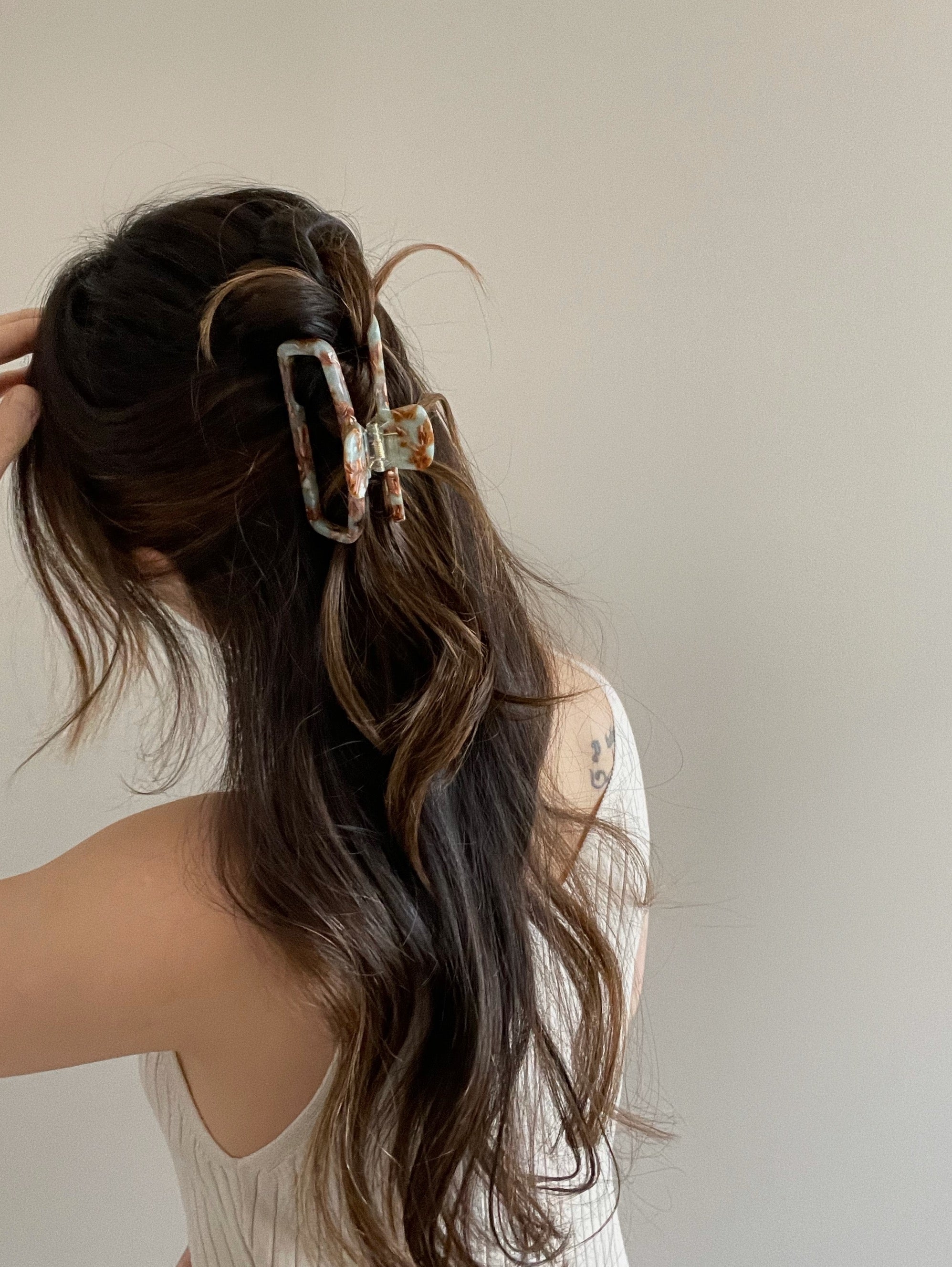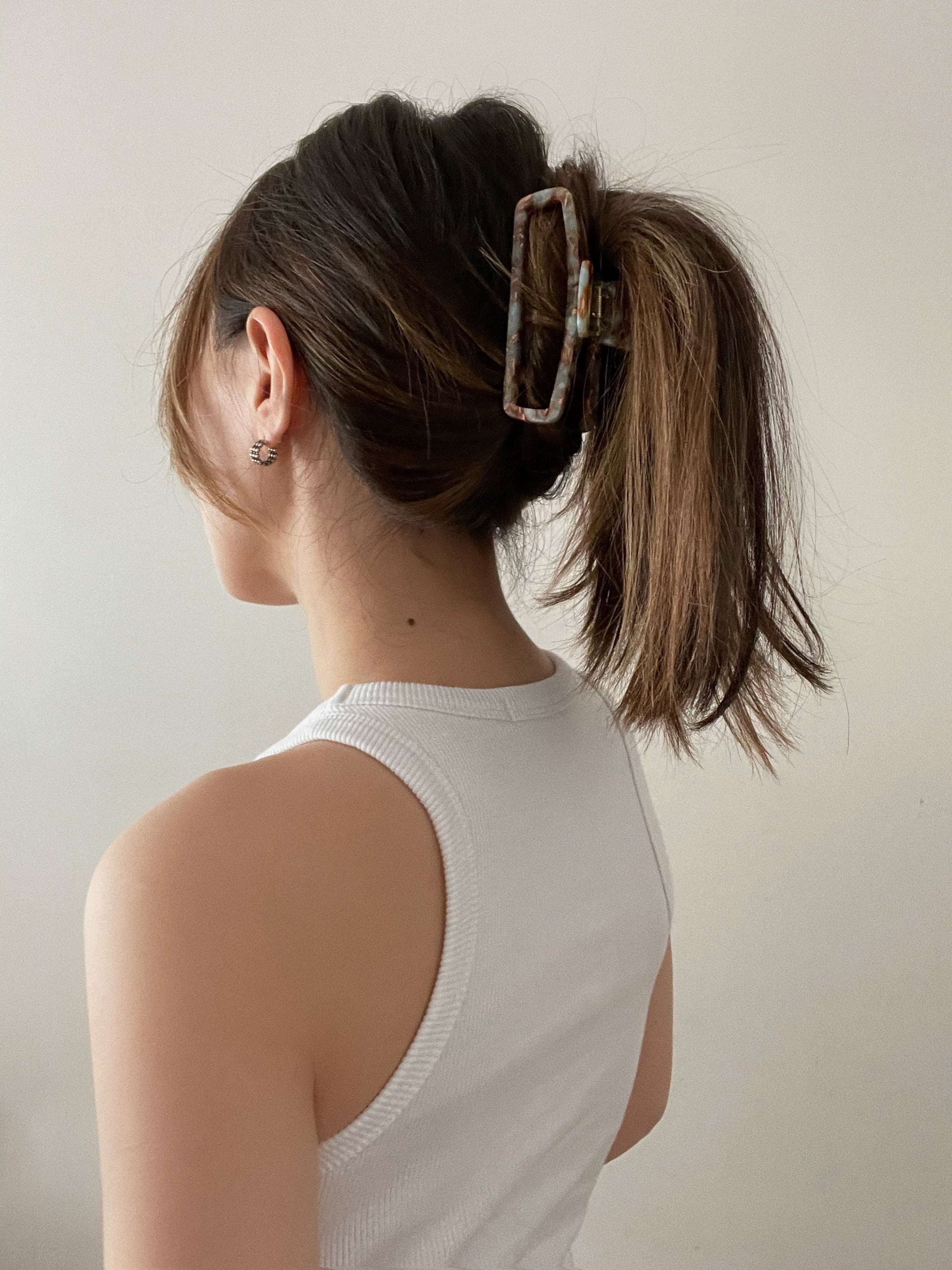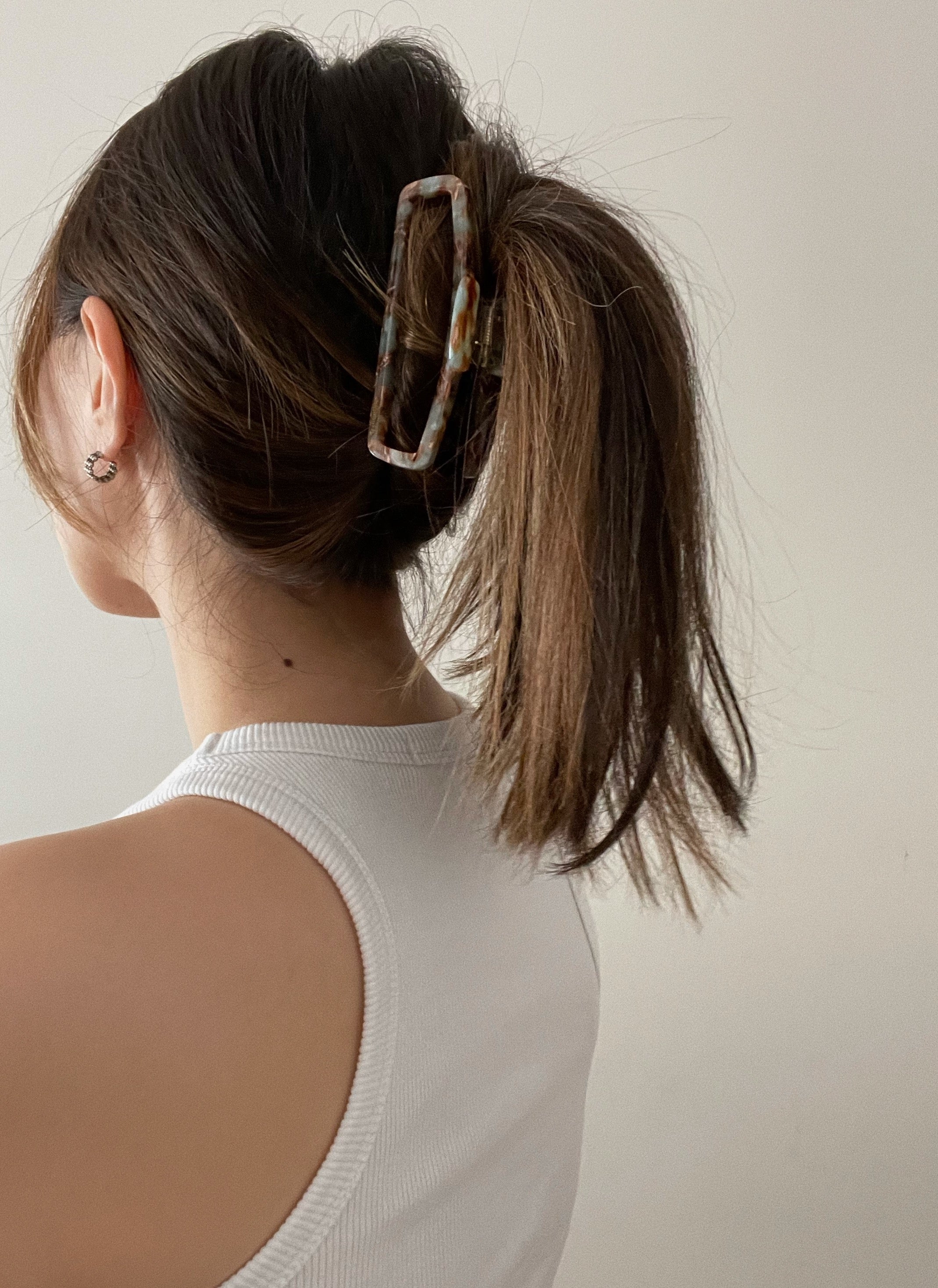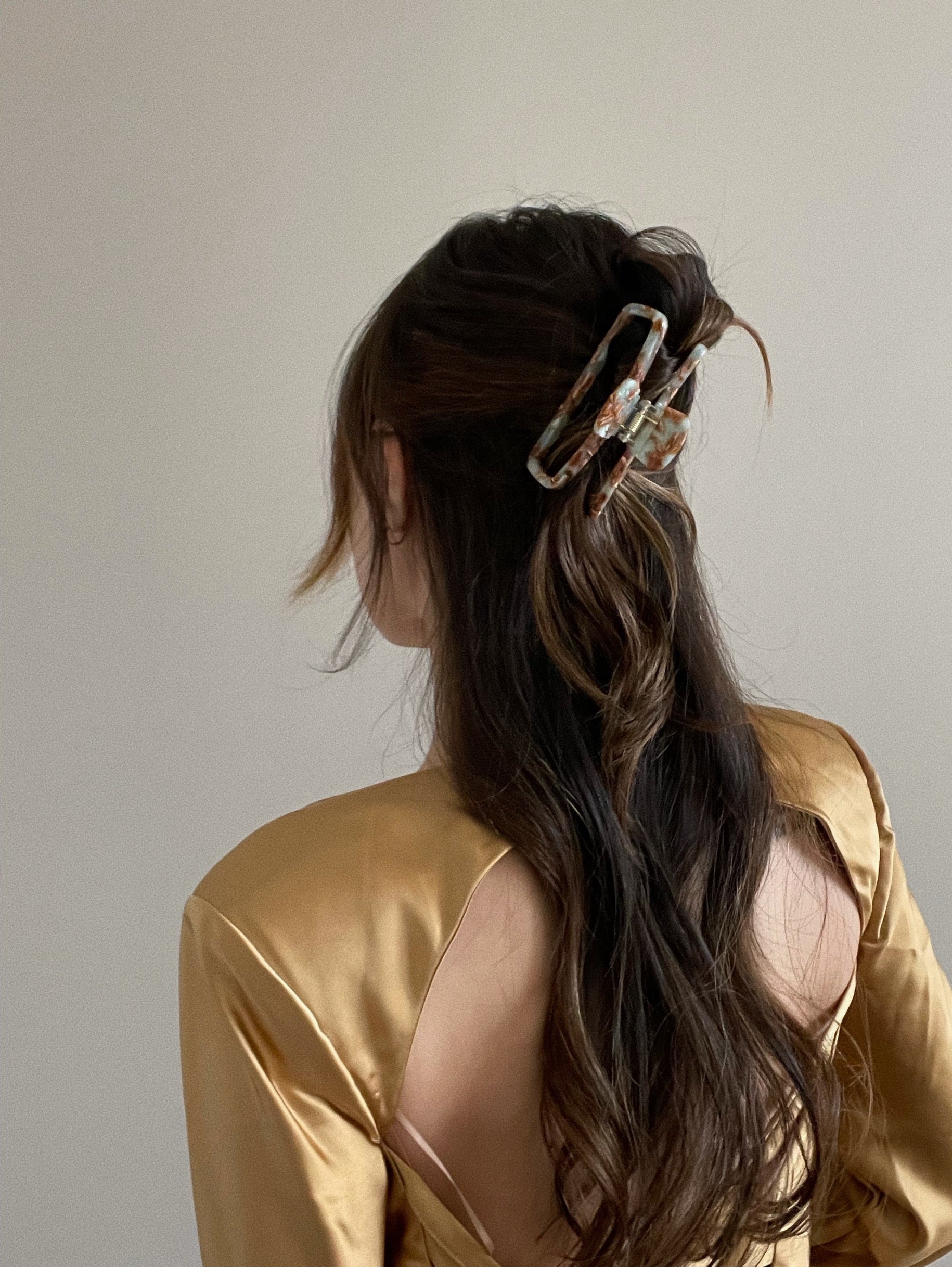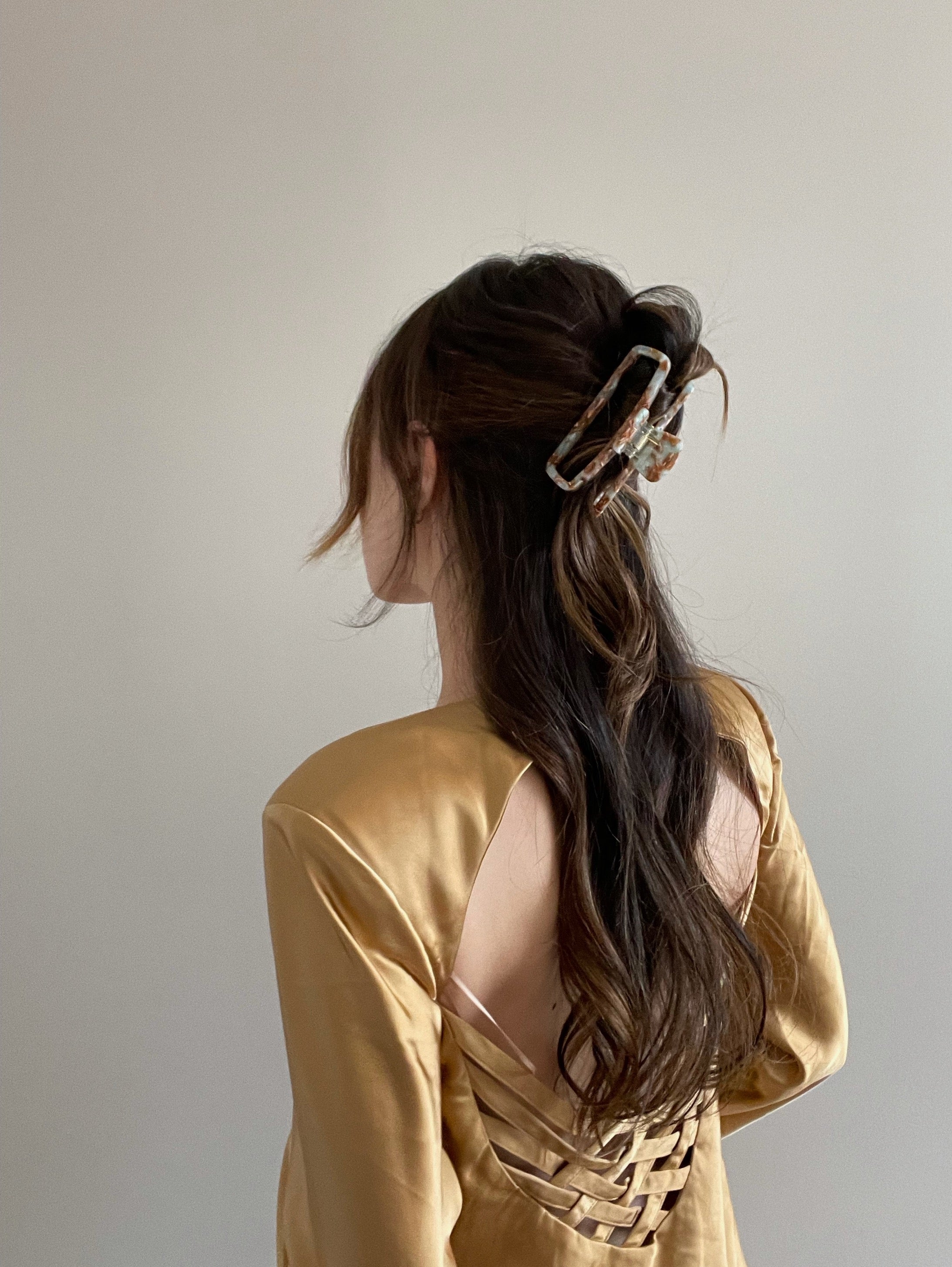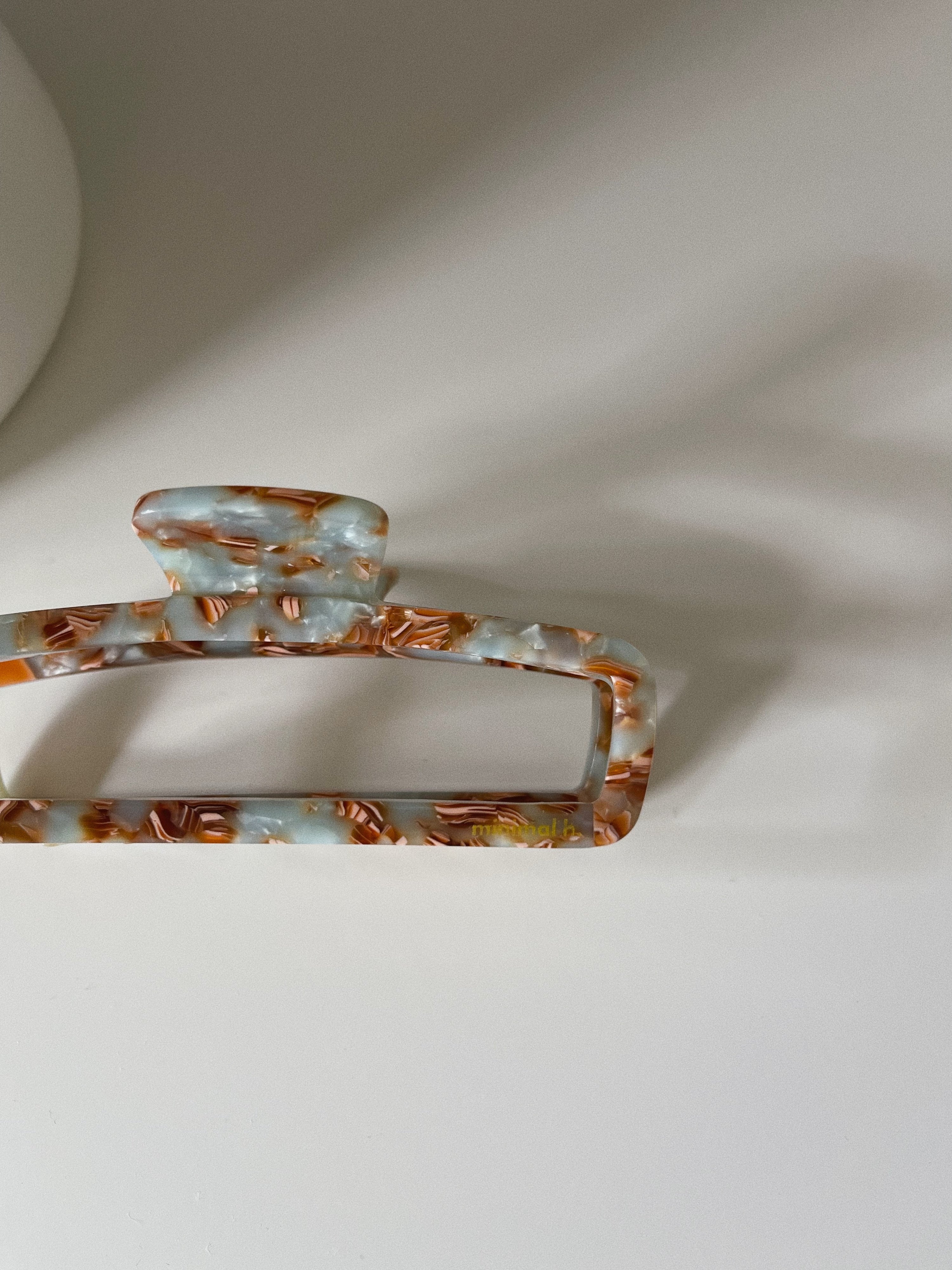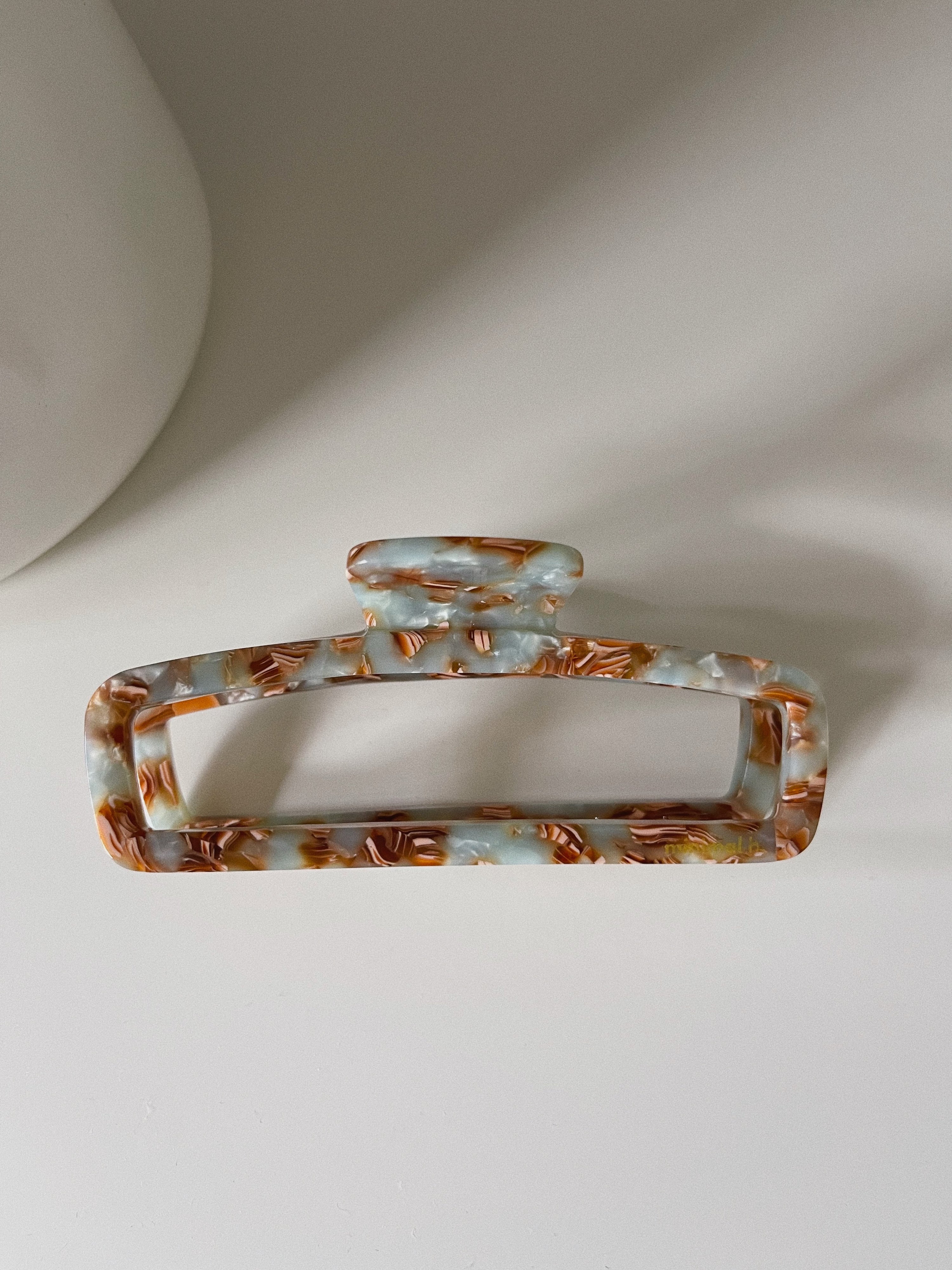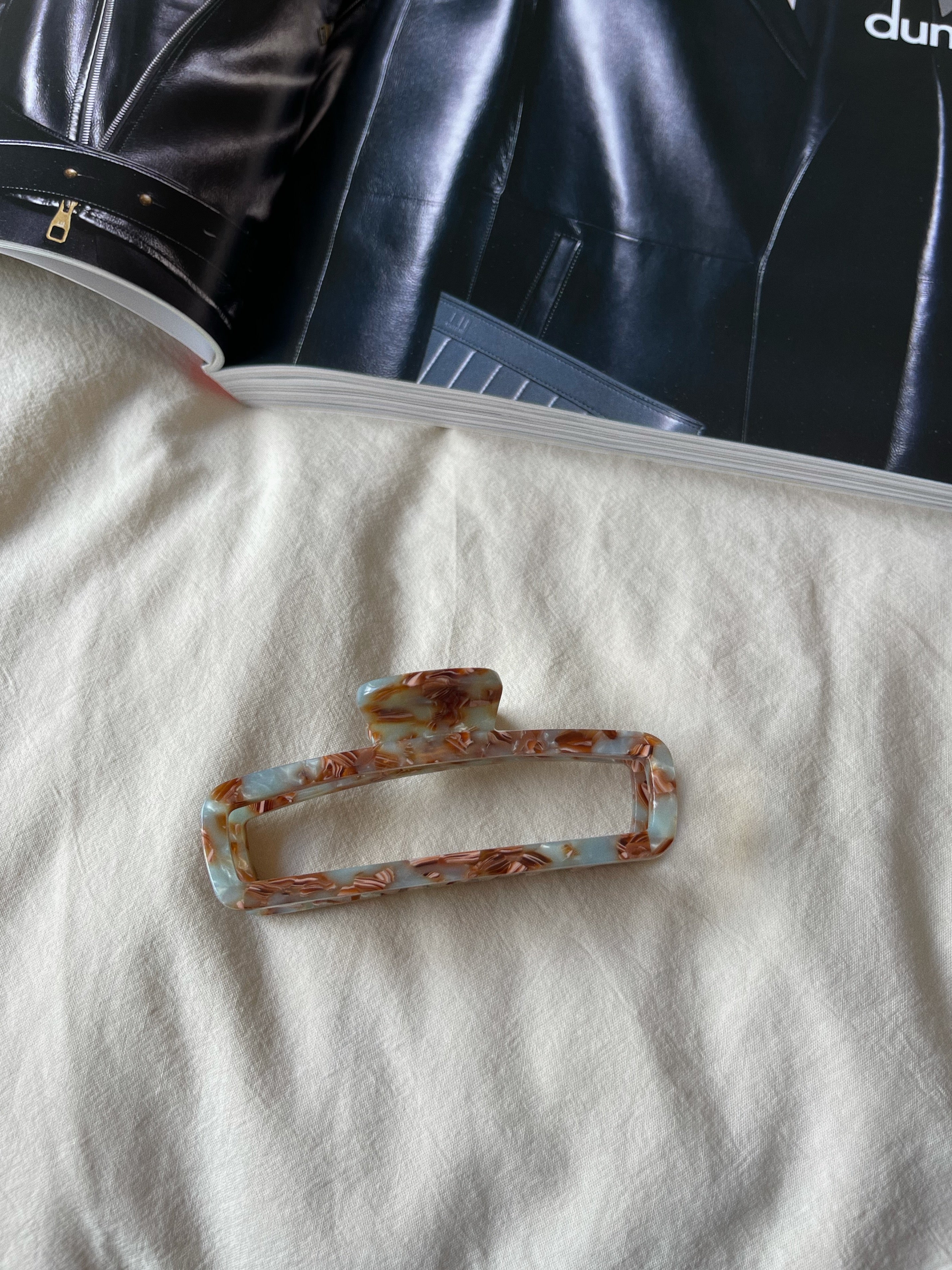 BONDI MARBLE FRAME CLAWCLIP
Beautifully made high quality Bondi blue and brown marble claw clip
perfect claw clip for medium length hair and thin to normal long hair
made with eco- friendly cellulose acetate
Size: 9cm
BONDI MARBLE FRAME CLAWCLIP
Prettiest Hair Clip
The design and colour way of this claw clip is so pretty. Great quality - the clip itself is very sturdy, feels like it will last a long time and holds the weight of my hair up. Thank you!
In Love
The colours are absolutely stunning! If it's not in my hair, then I have it nearby to stare at. Feels very sturdy and secure doing a half up style.
Strong and Beautiful!
The colour scheme is simply gorgeous, so chic. A strong clip, that holds my hair up and feels secure. Looove.
LOVE
The colours are just beautiful in this! I always get many compliments when wearing this clip.
Bondi Marble Frame hair clip
Love the colour and style of this clip and it's surprisingly strong for thick long hair! Highly recommend!