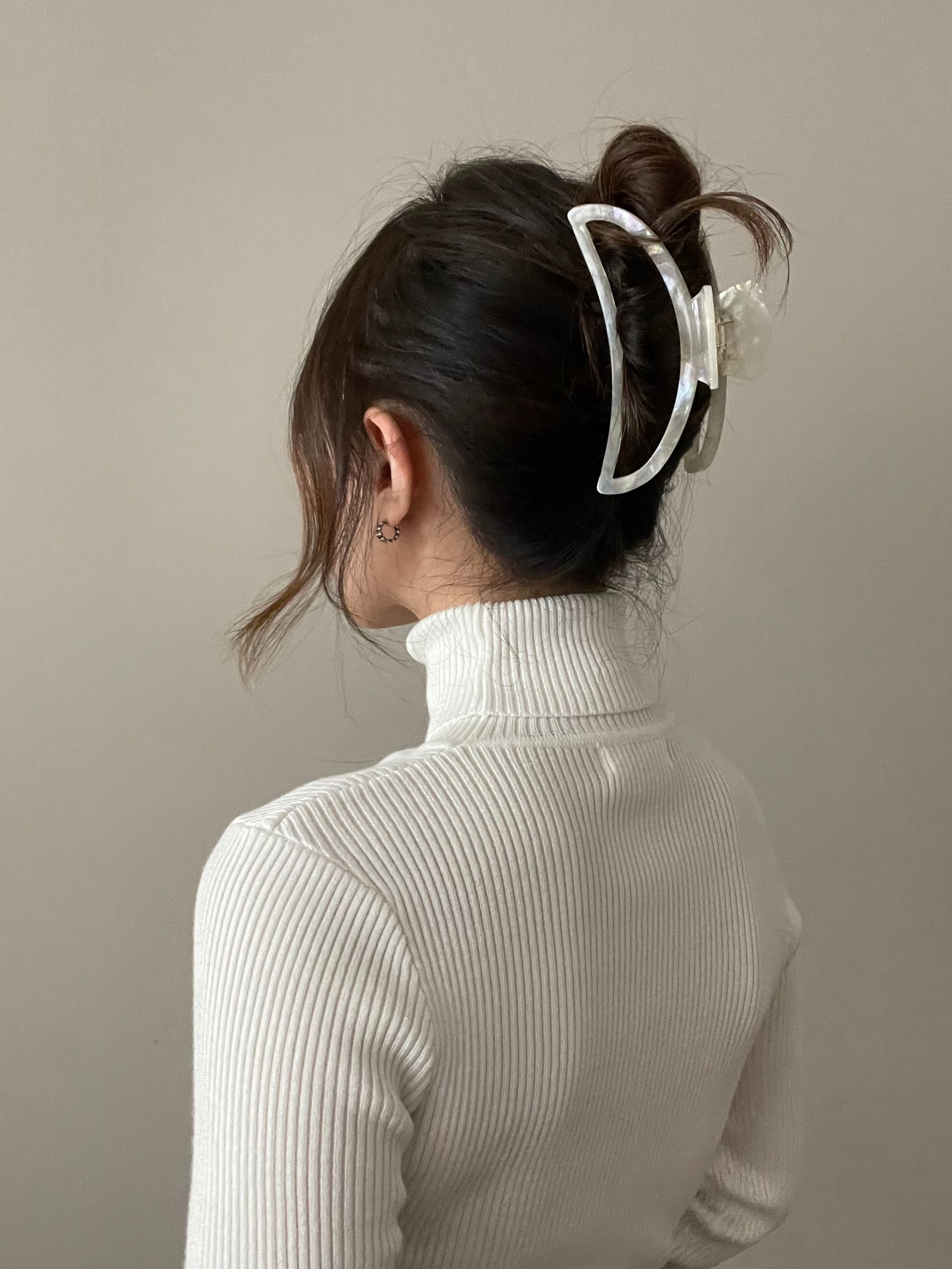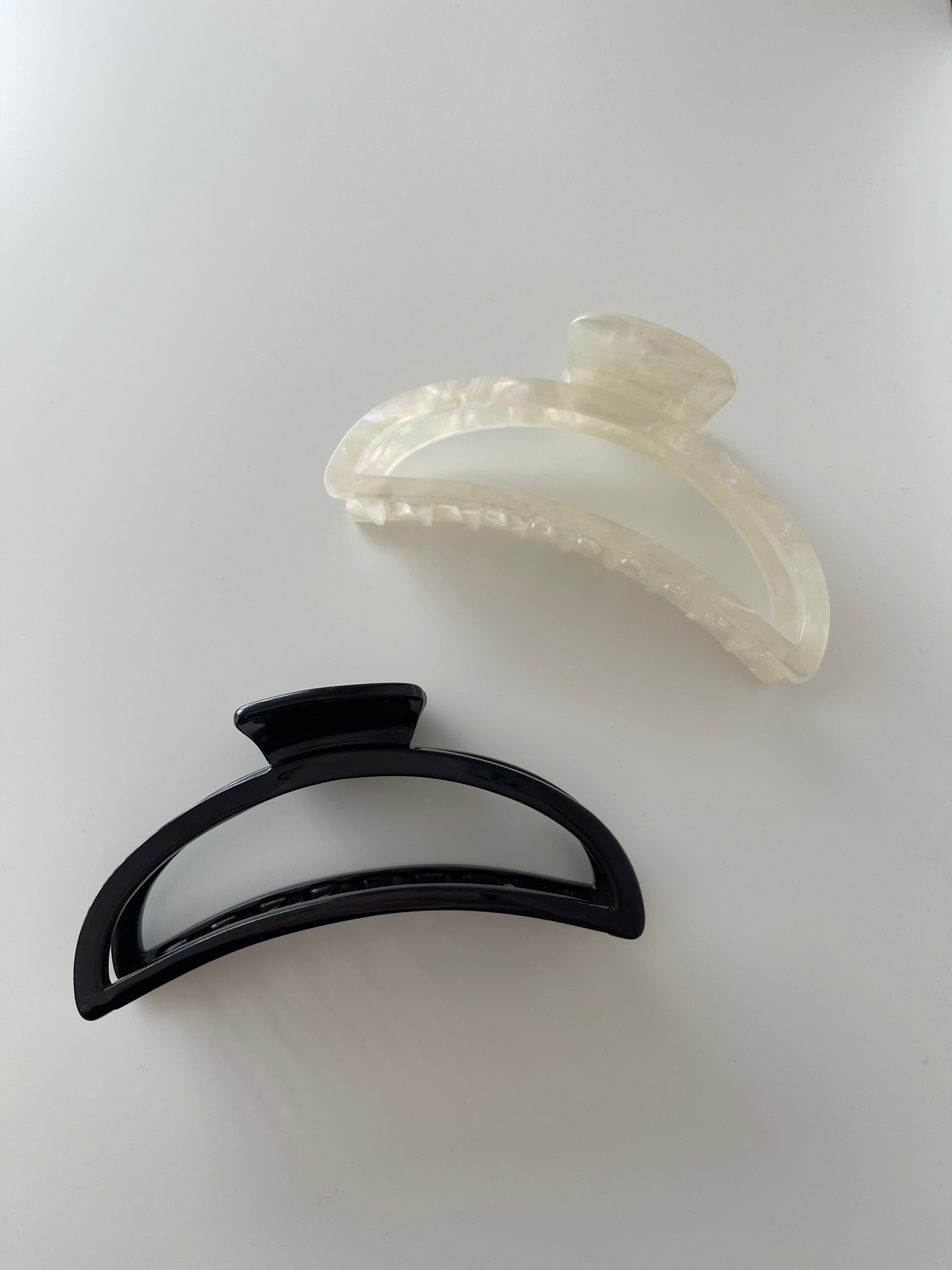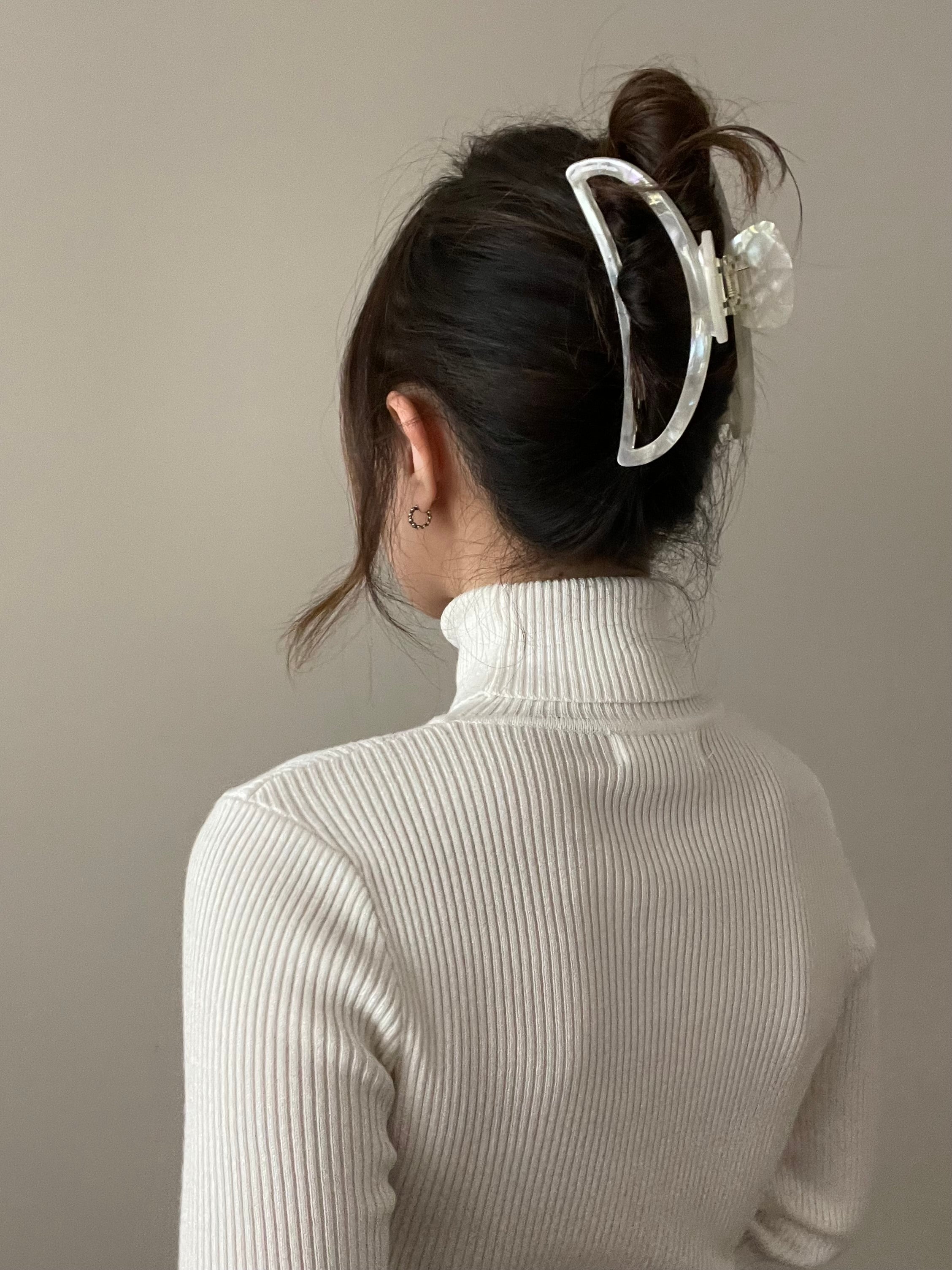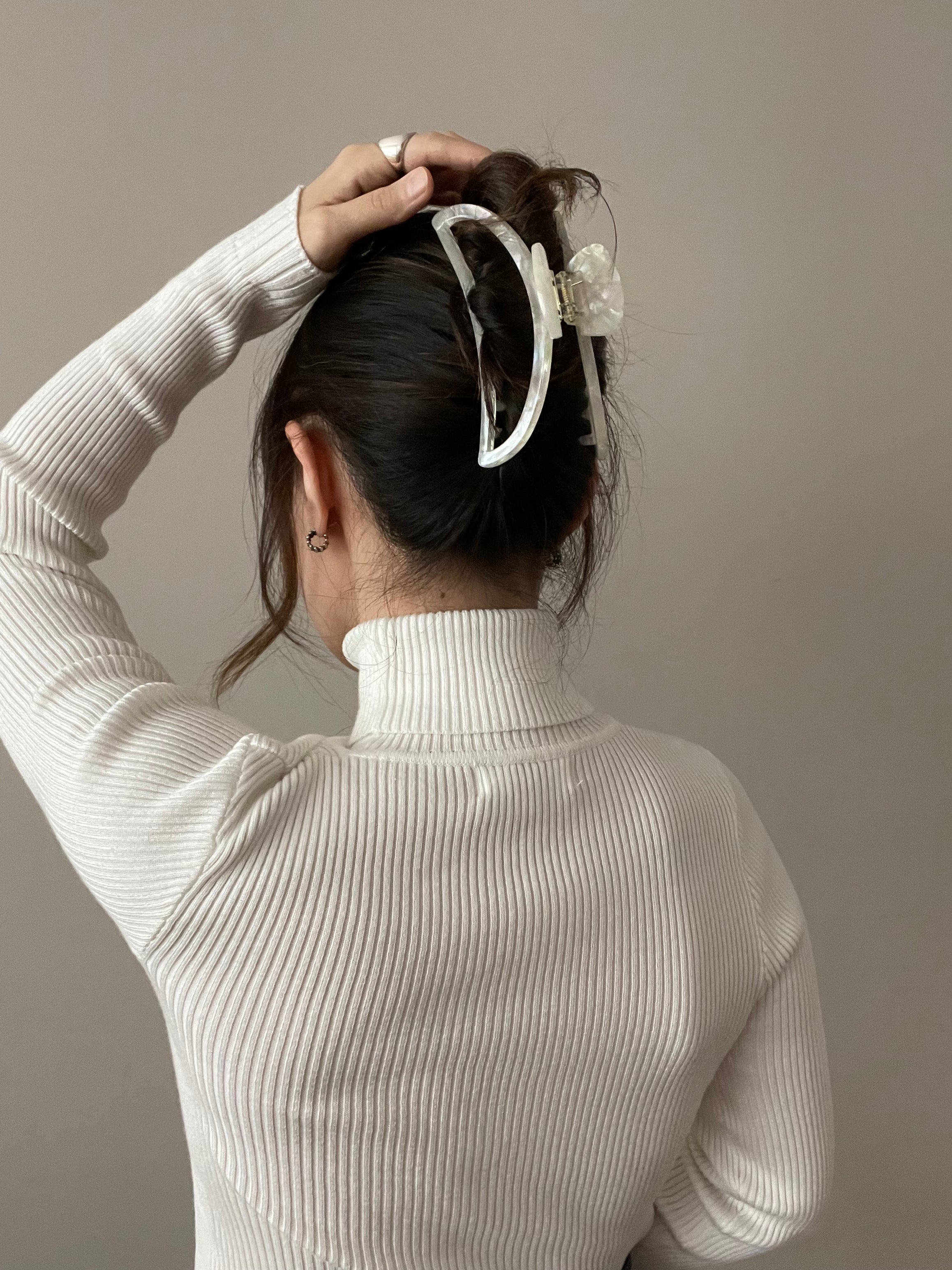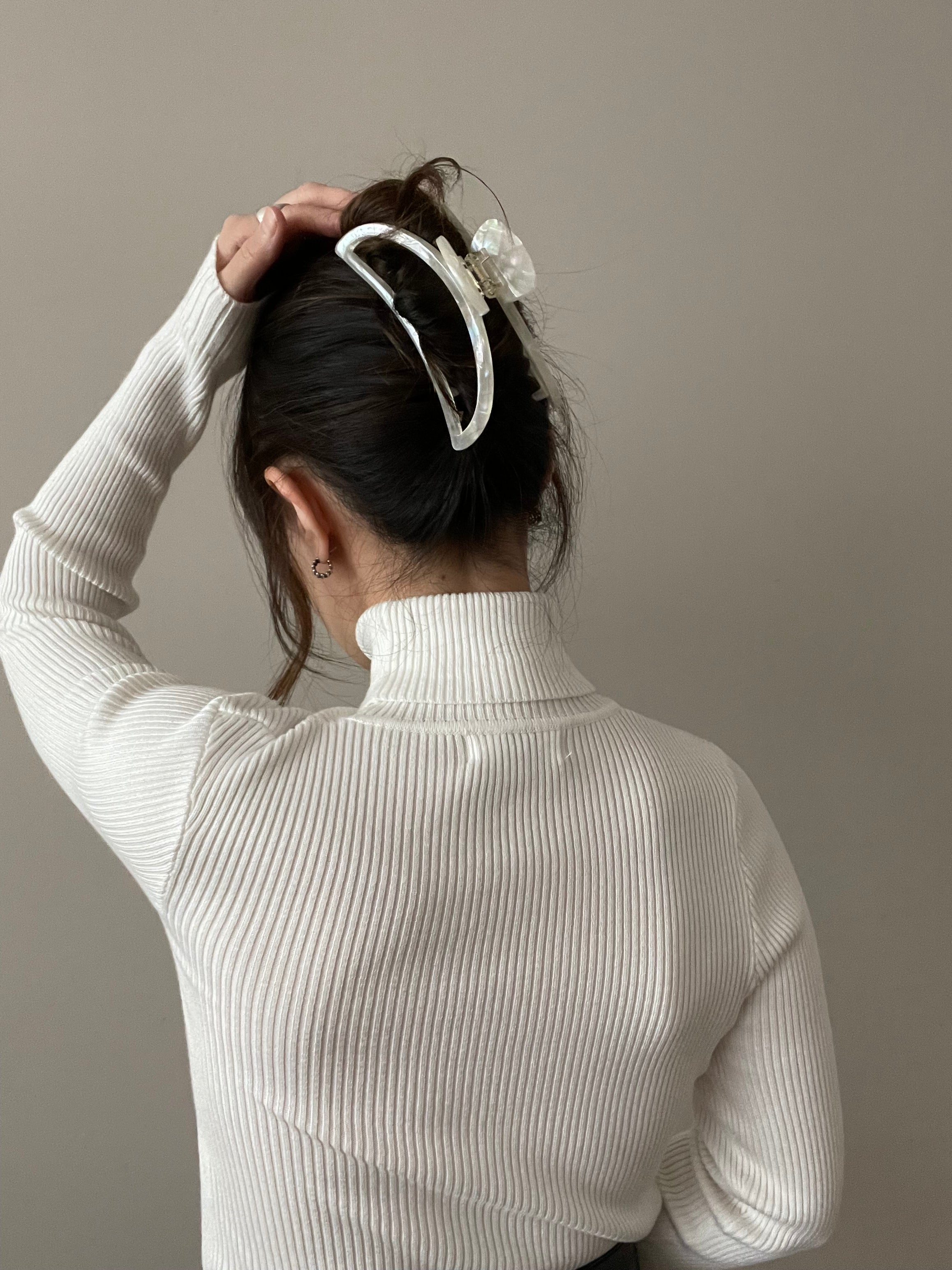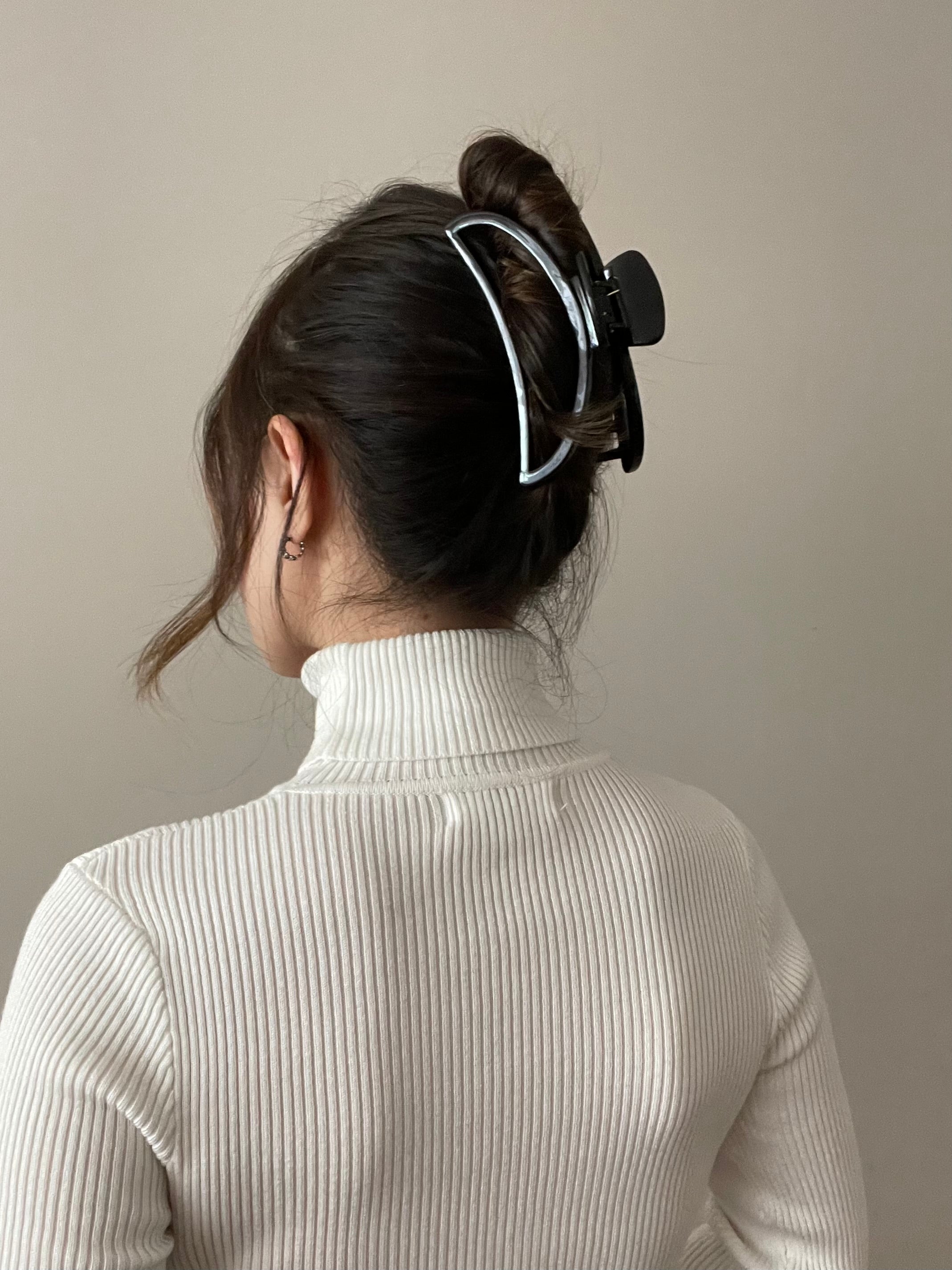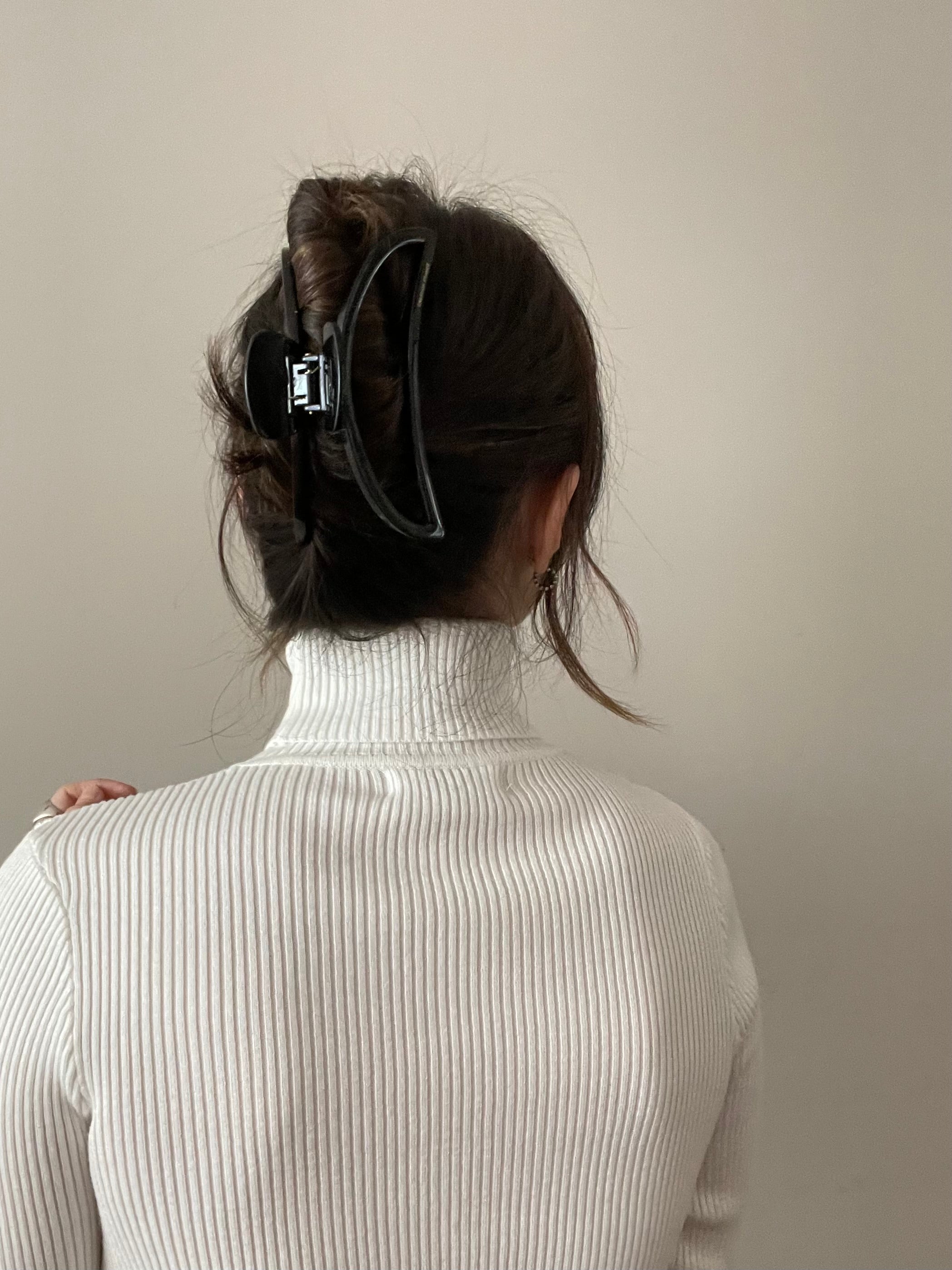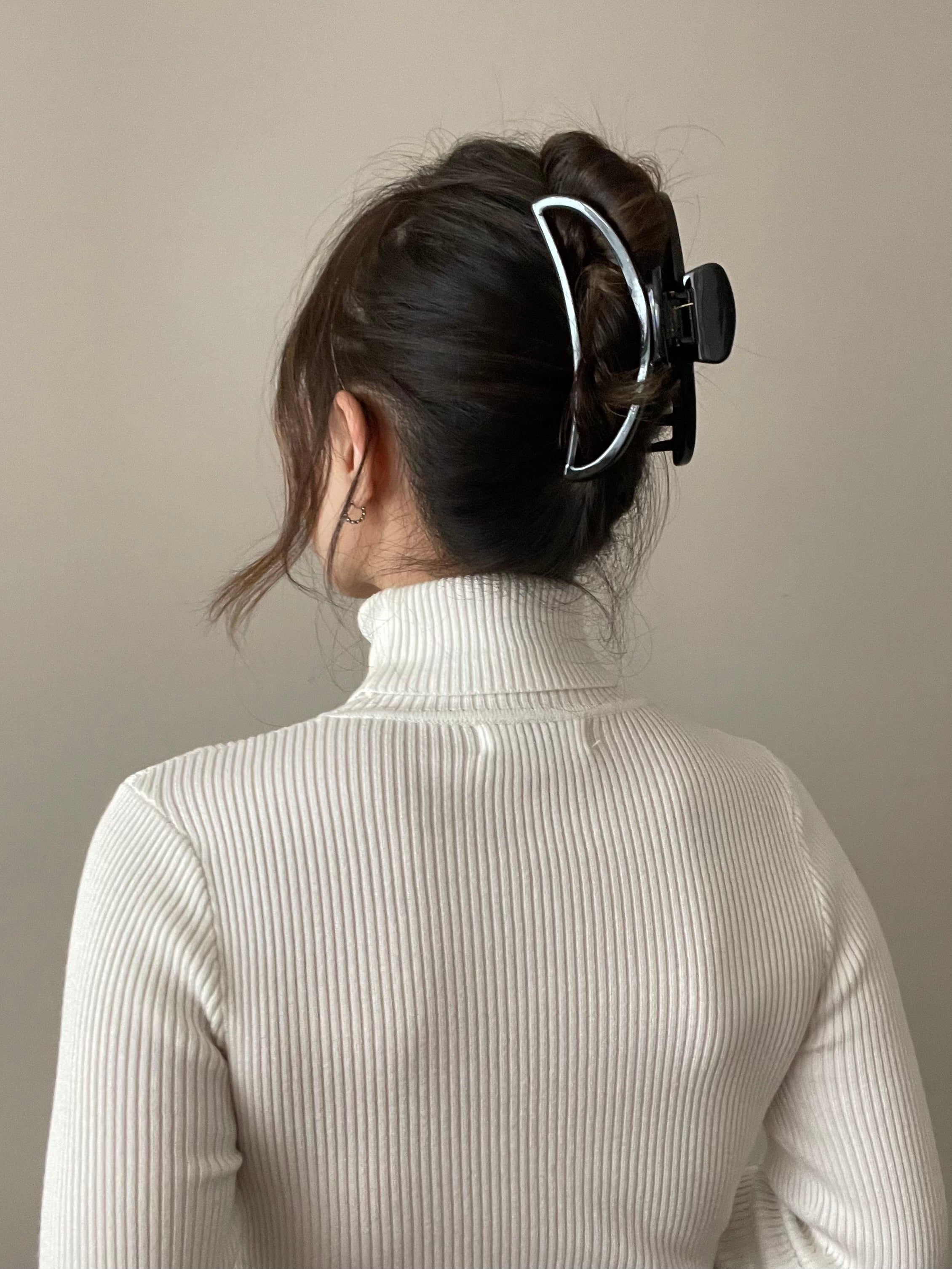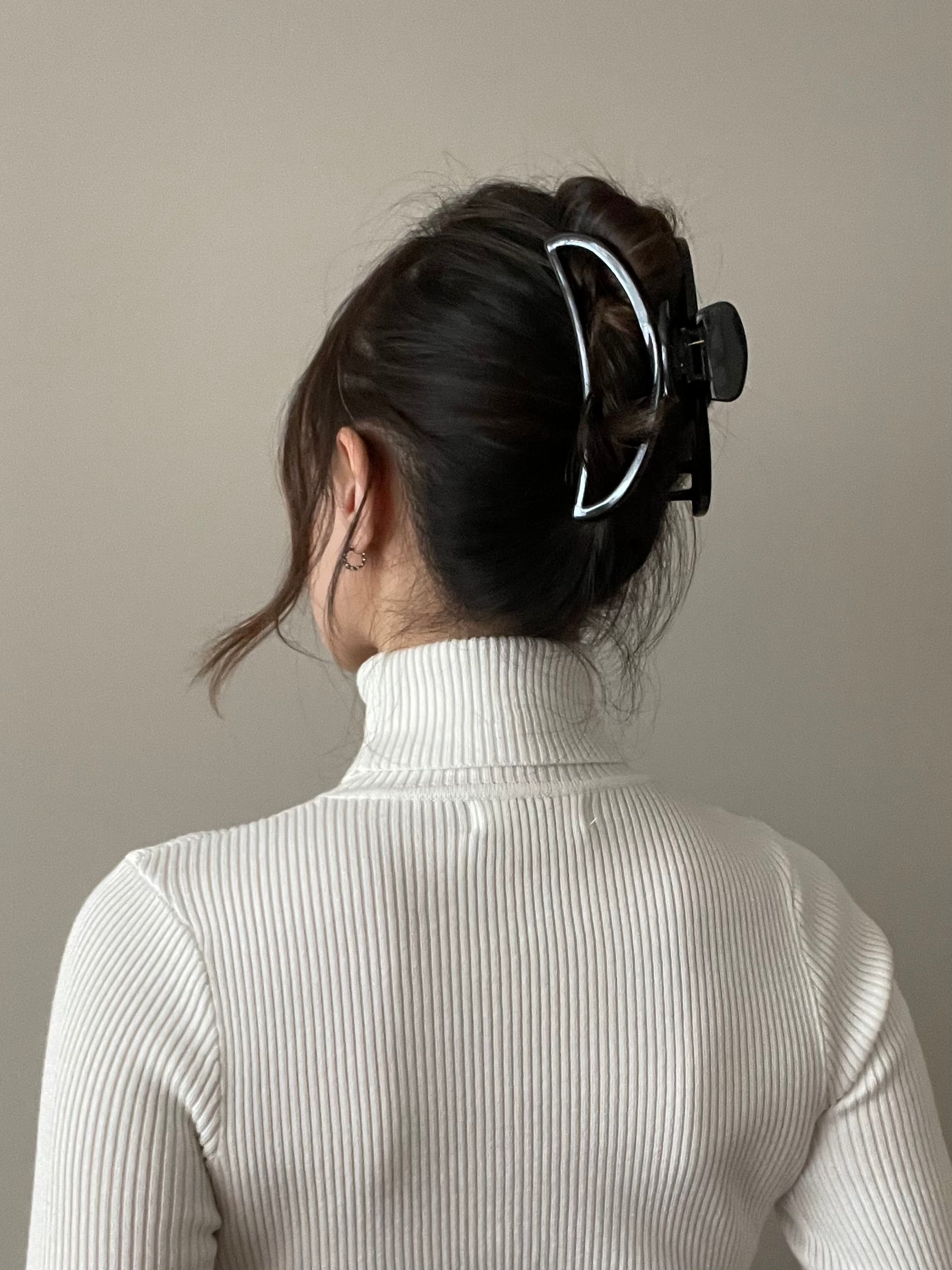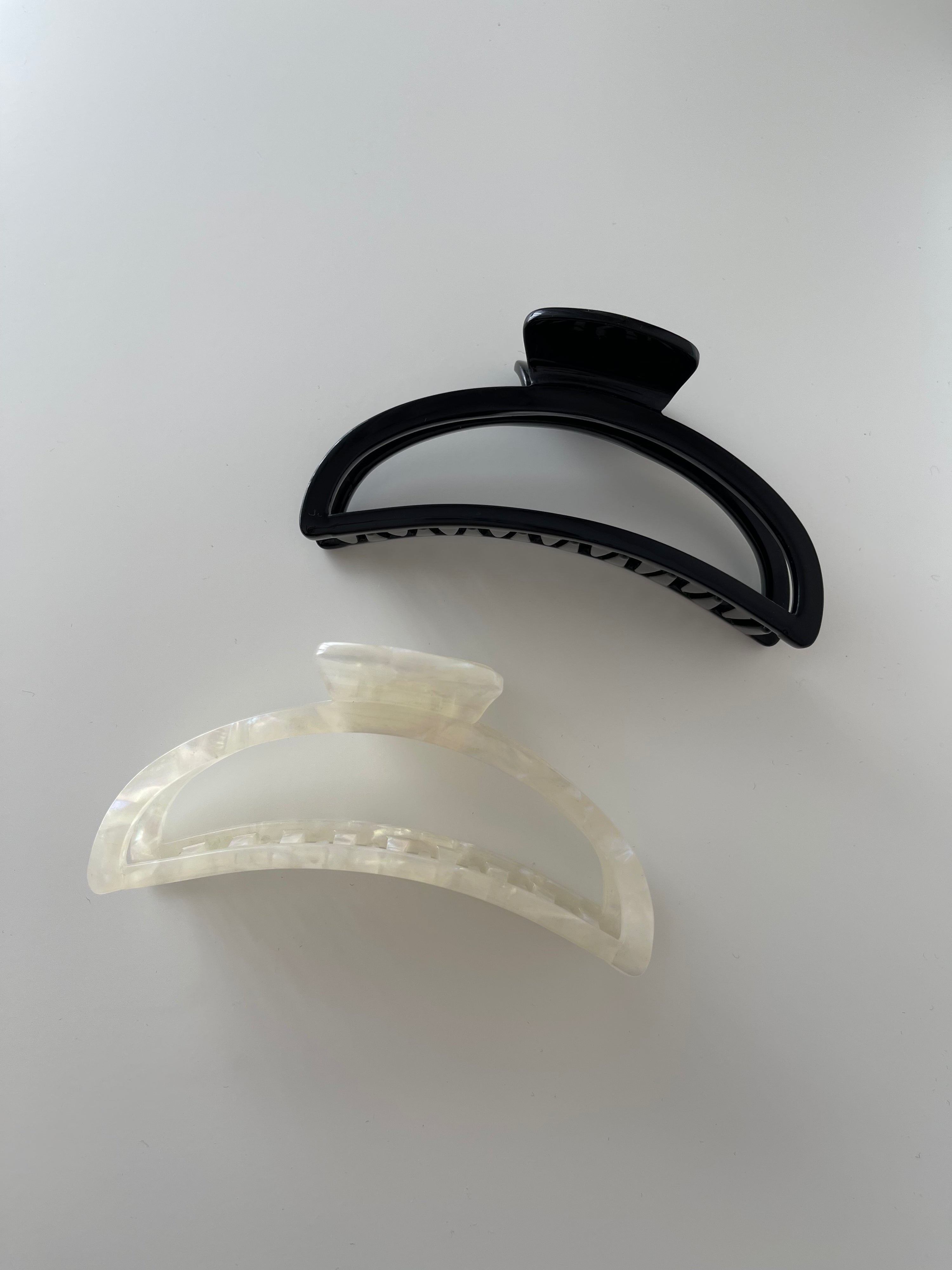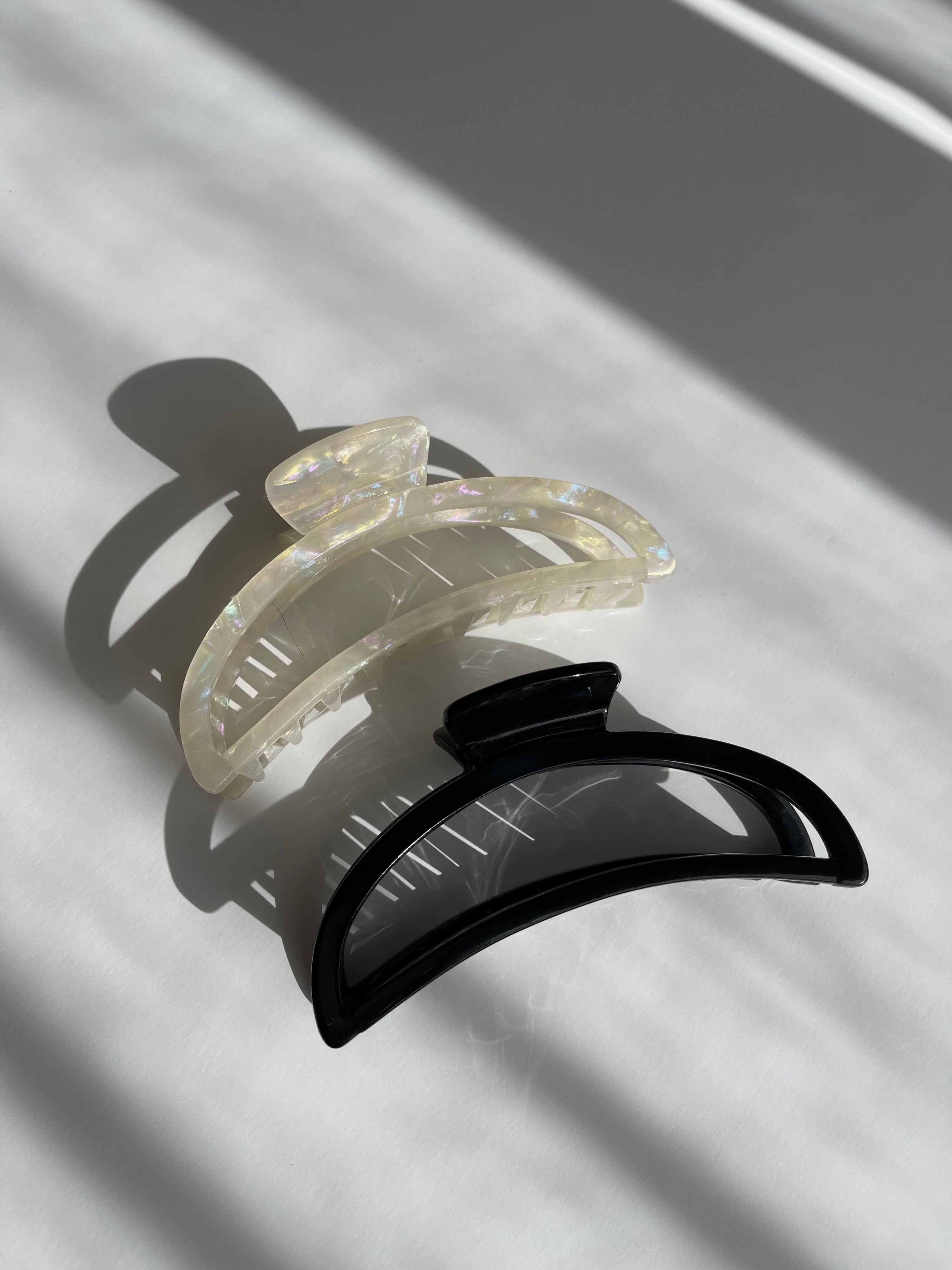 Minimal frame design beautiful new moon claw clip
Great for long hair
Made with eco- friendly cellulose acetate
Size: 12cm
LARGE NEW MOON CLAWCLIP
Love this hair clip, it's so pretty and does an alright job holding my hair, have quite long thick hair but defiantly need to use some clip tricks to make it work well. Eg using a hair tie at the bottom to create a small loop in the hair and then tieing up. Defiantly buying more from this site love it!! Only place I could find with big ulenough claw clips thank you!!
Love it, very on theme
The clips are super strong and soo cute. I've struggled to find a clip that holds my hair up and these ones perform amazingly. Love the wide array of options and how each clip is unique and chic in their own way.
Thick hair dream
This clip held all my hair with no parts falling out, my hair is down to my waist and I find it hard to get a clip that holds my hair and doesn't move but this clip ensured that everything stayed tight with no adjusting needed throughout the day