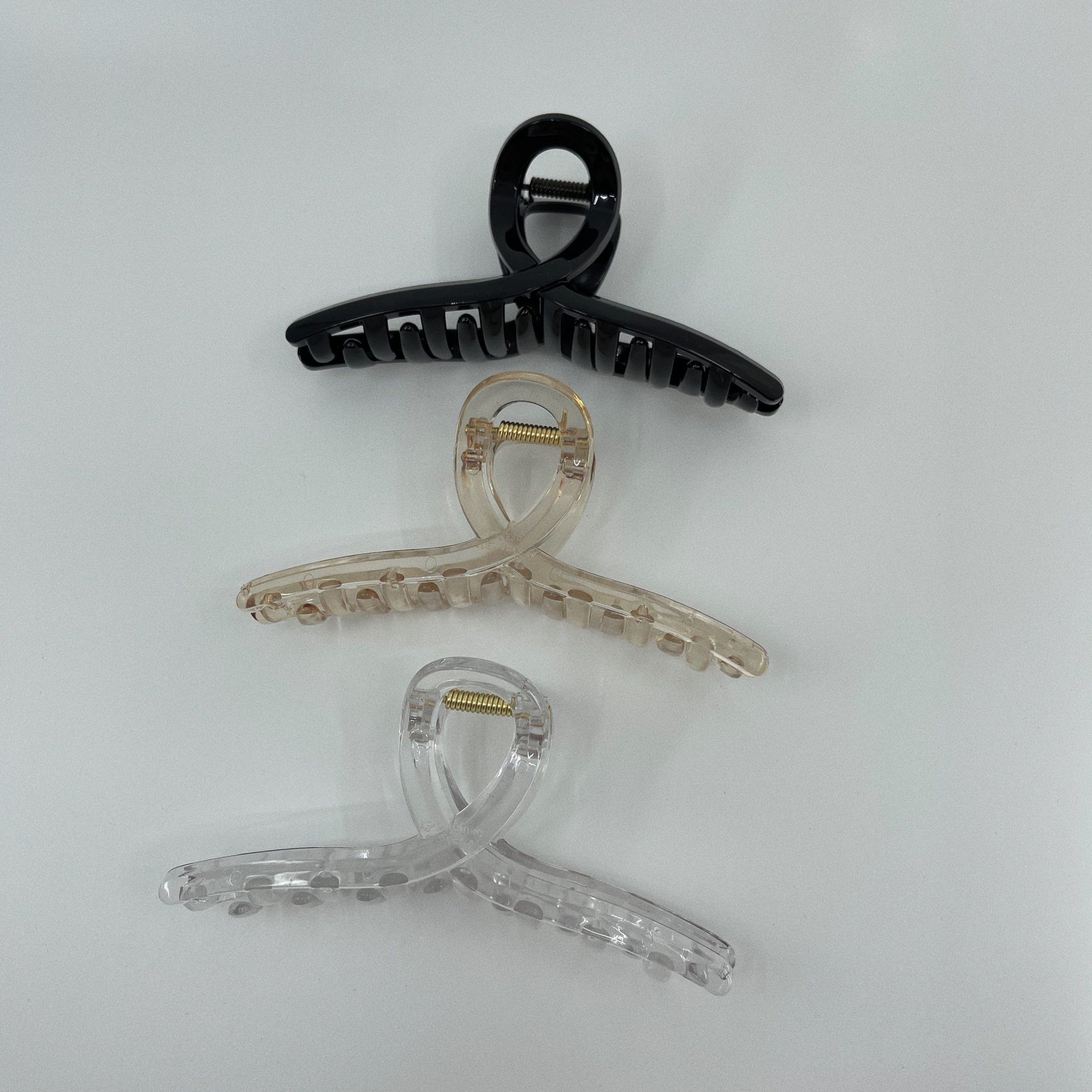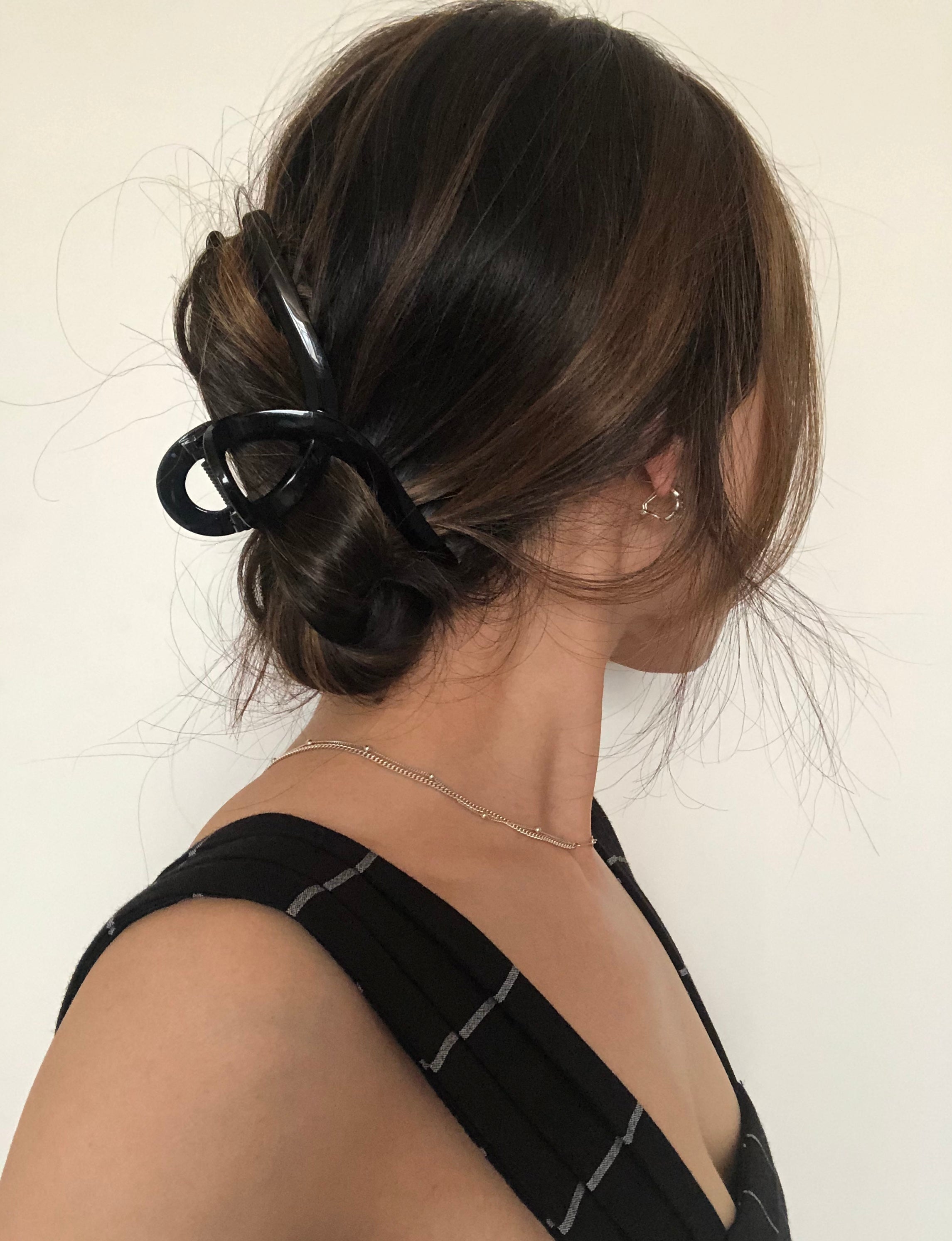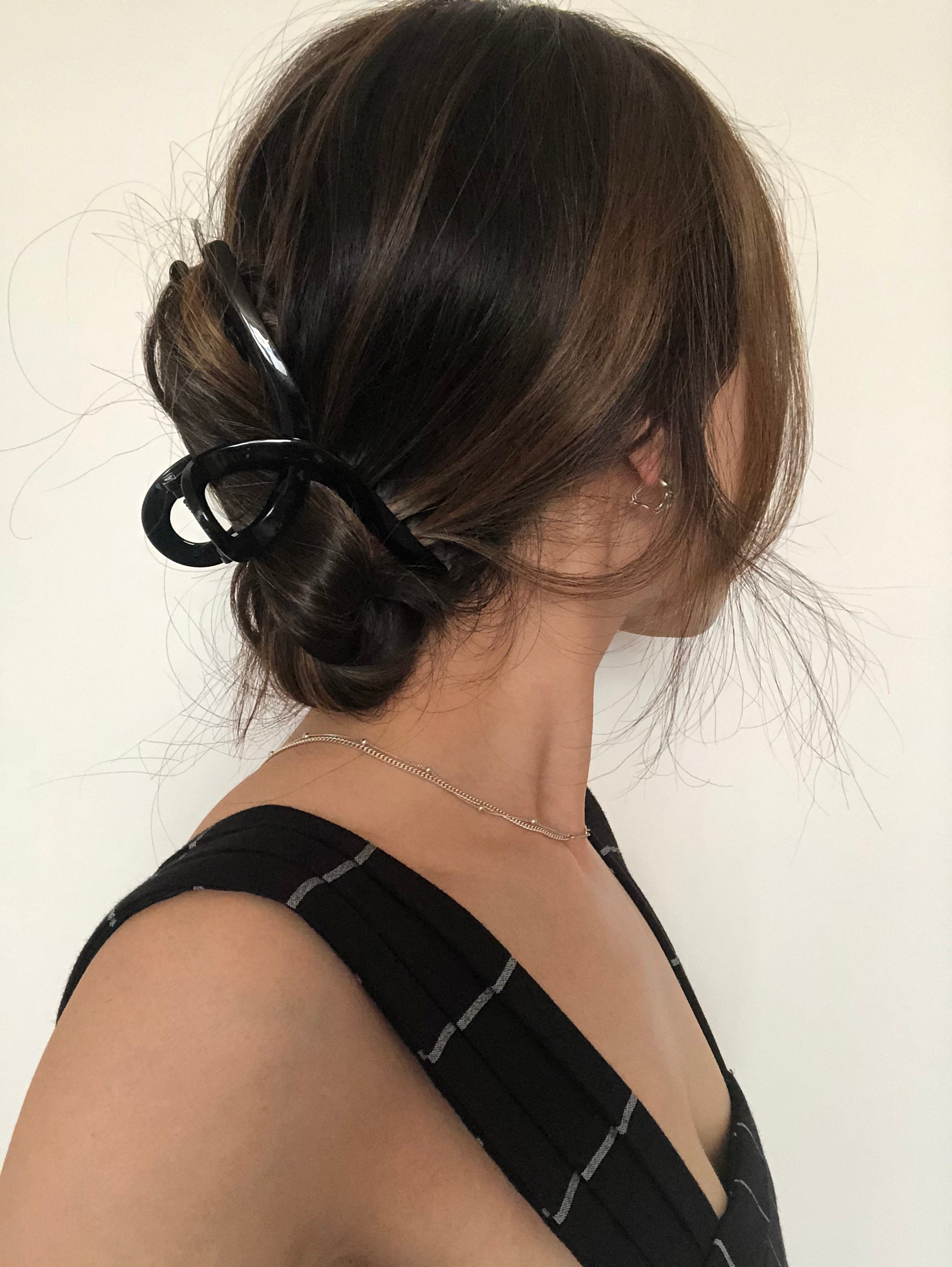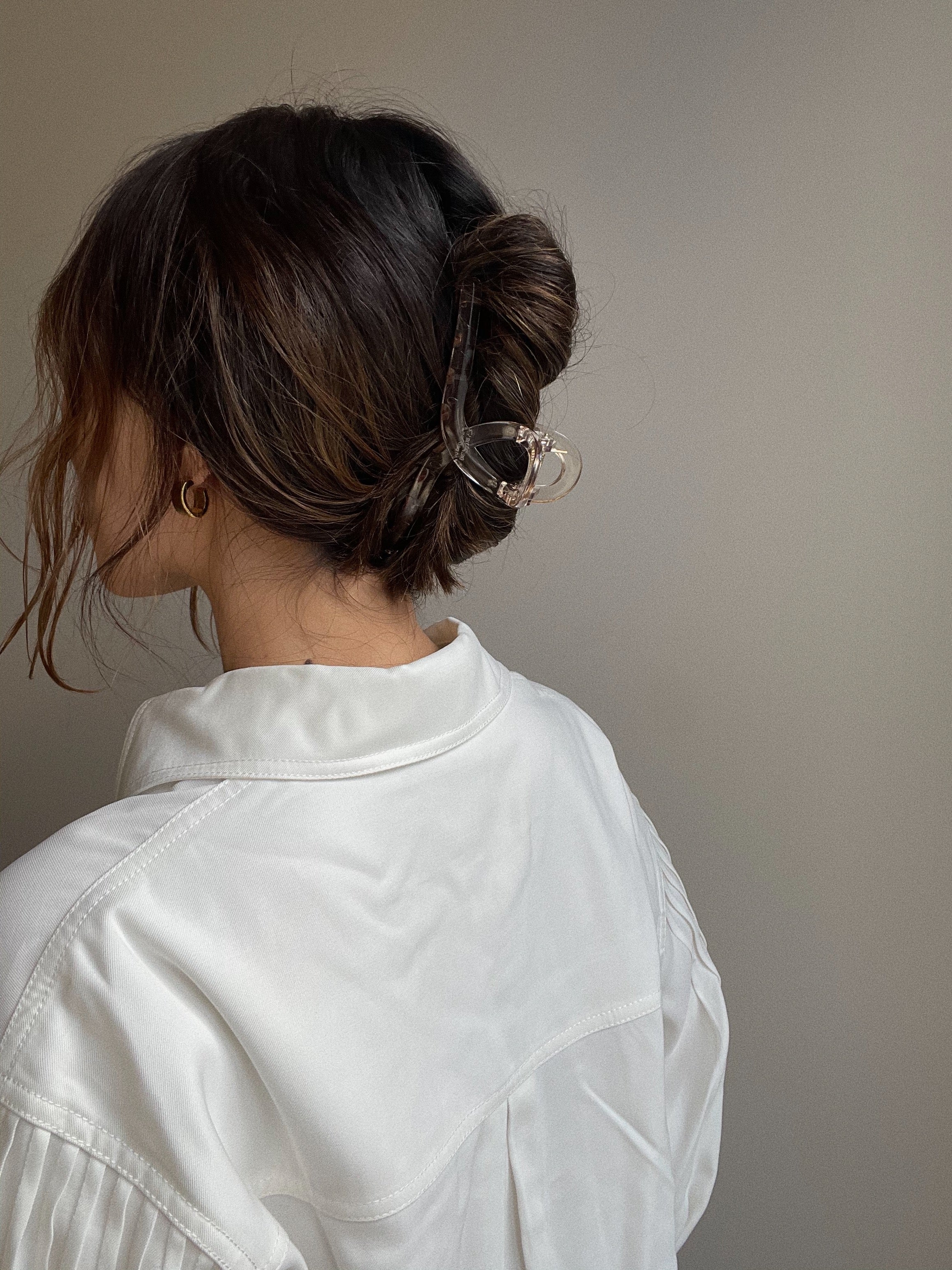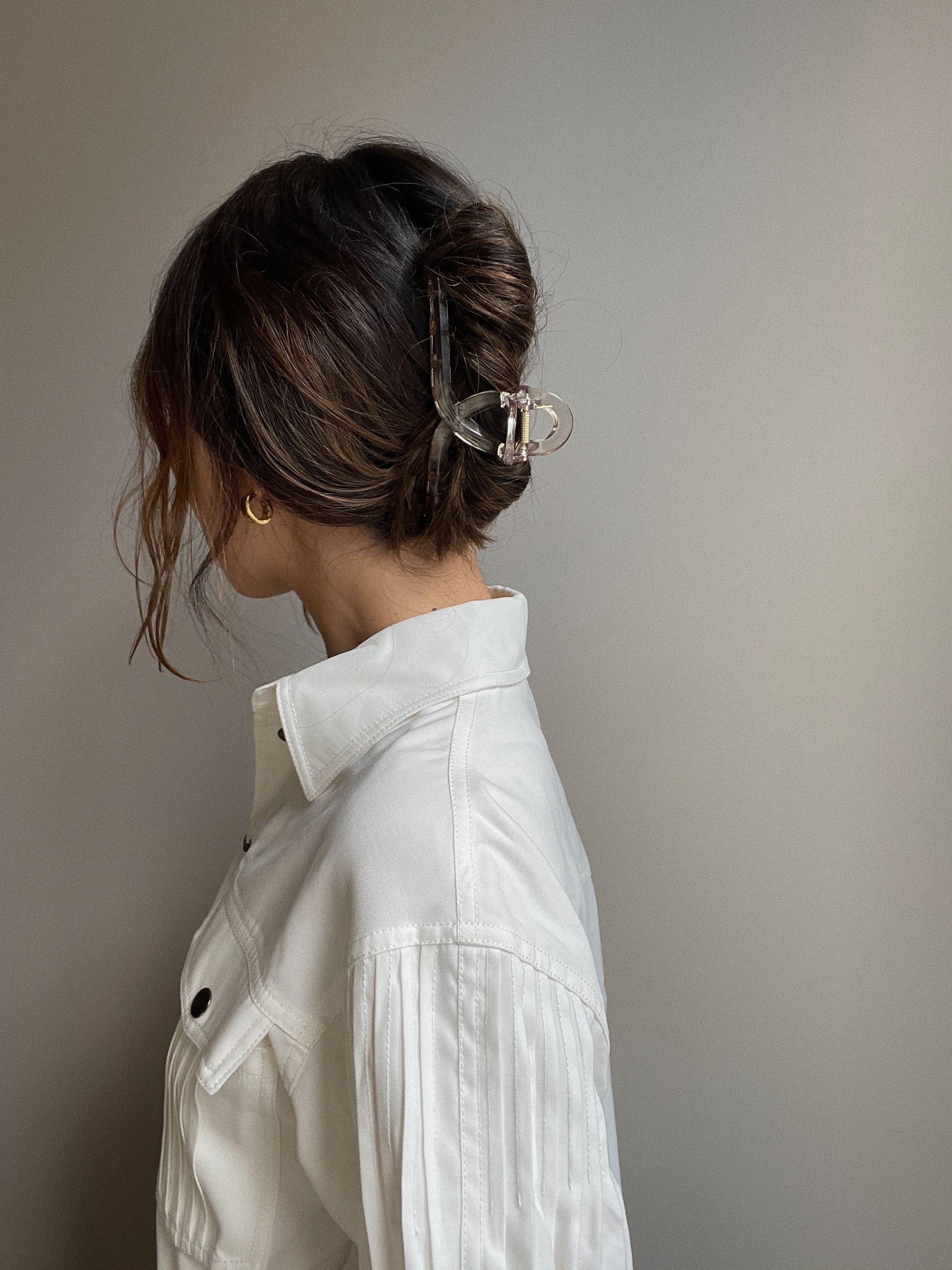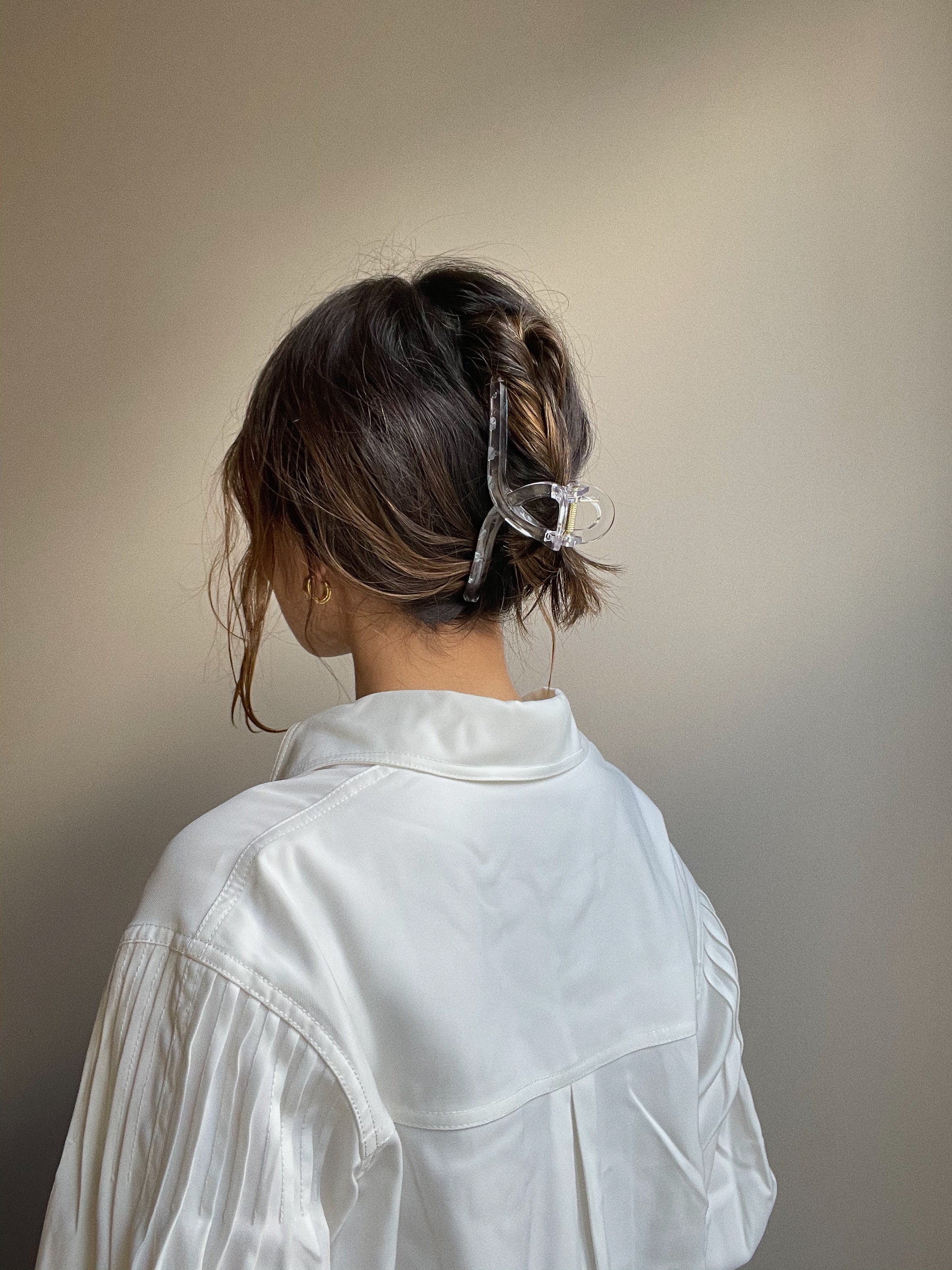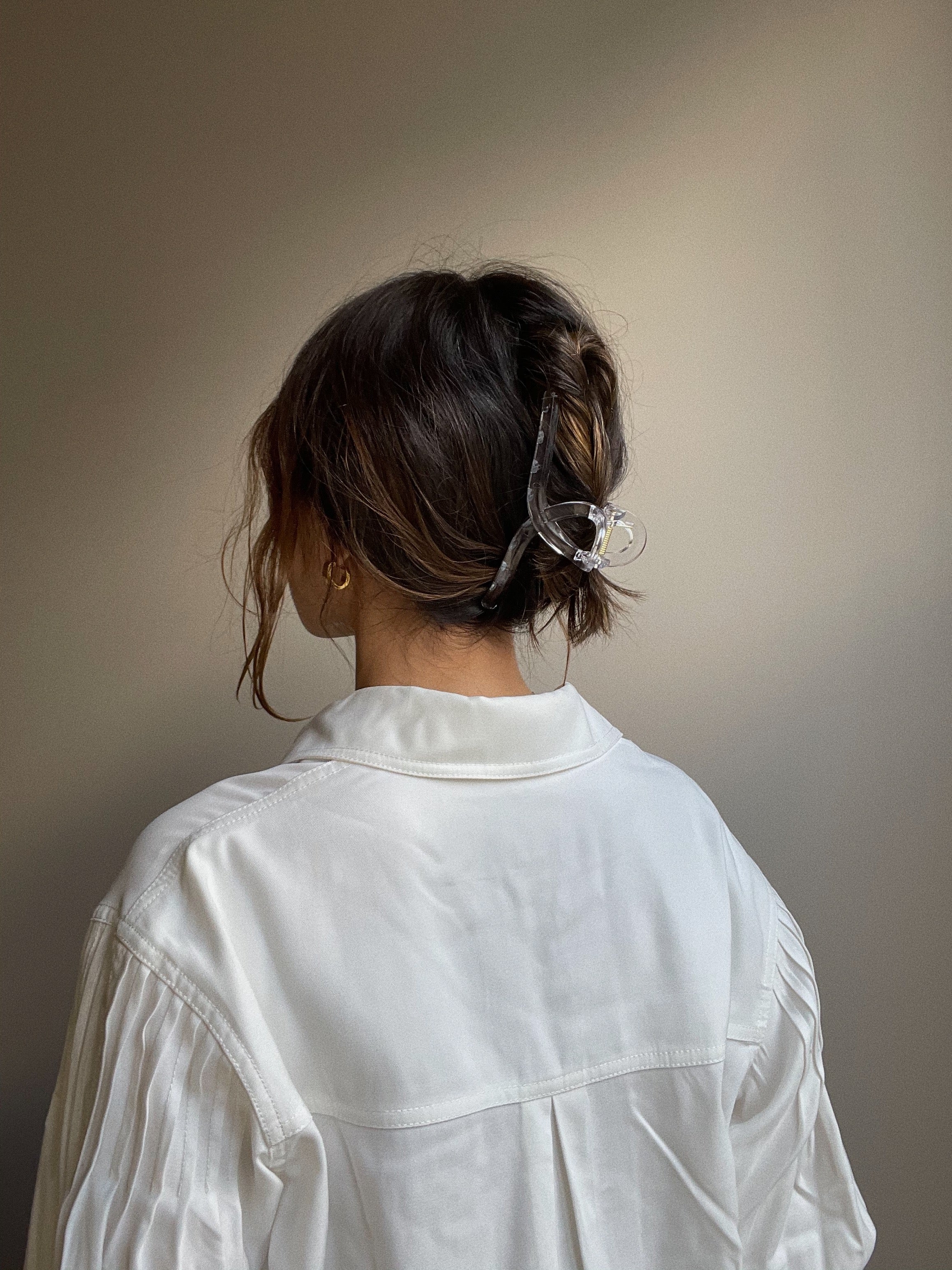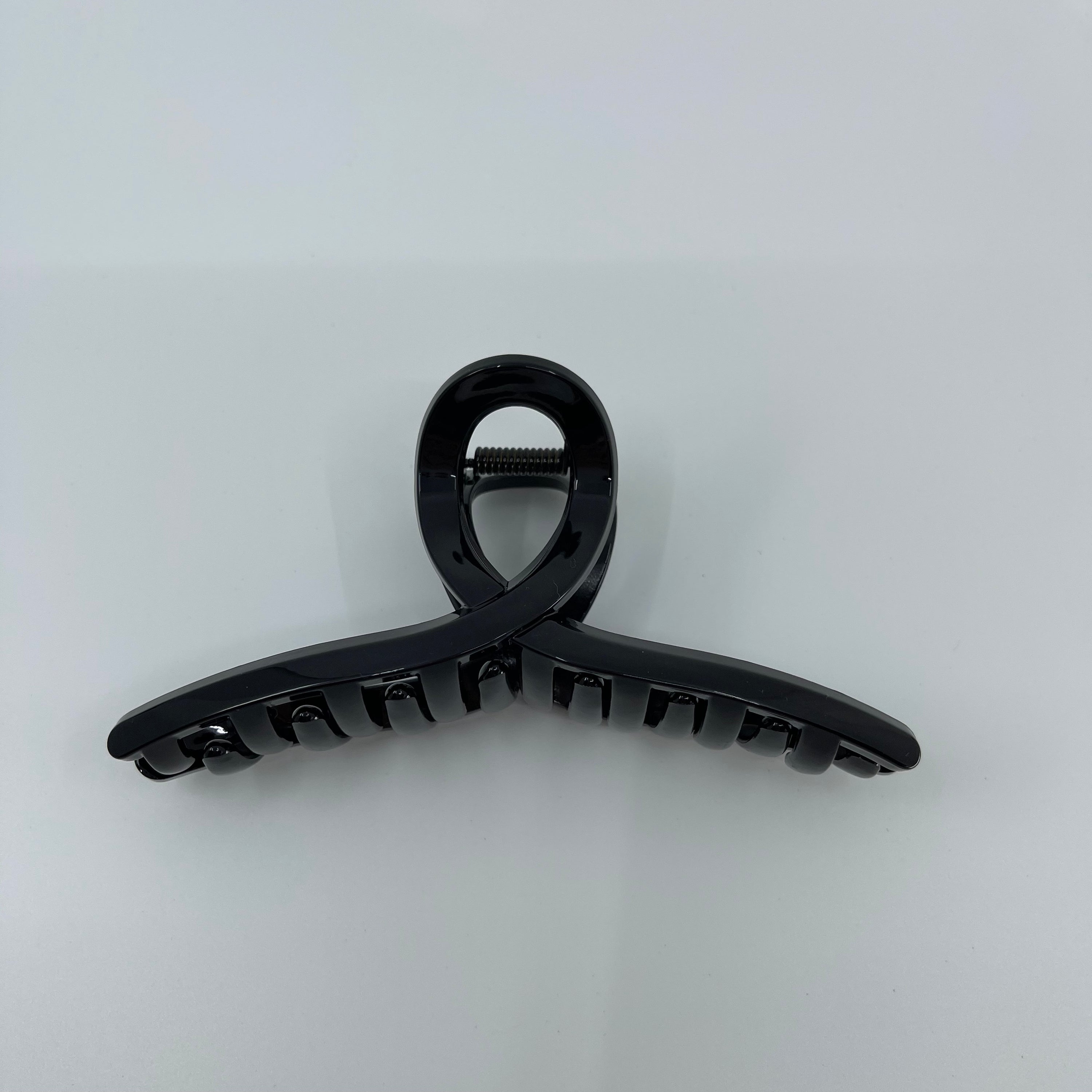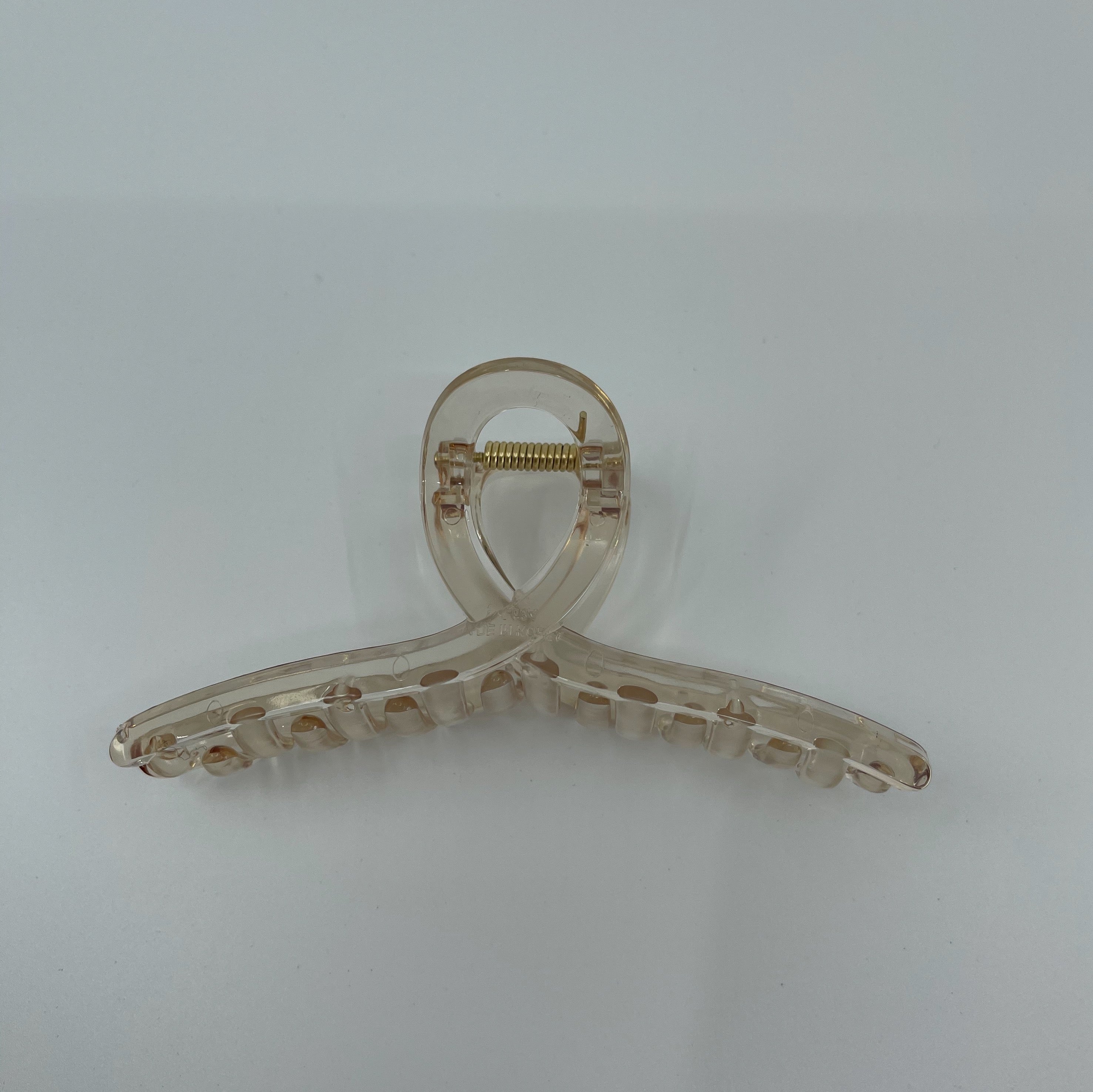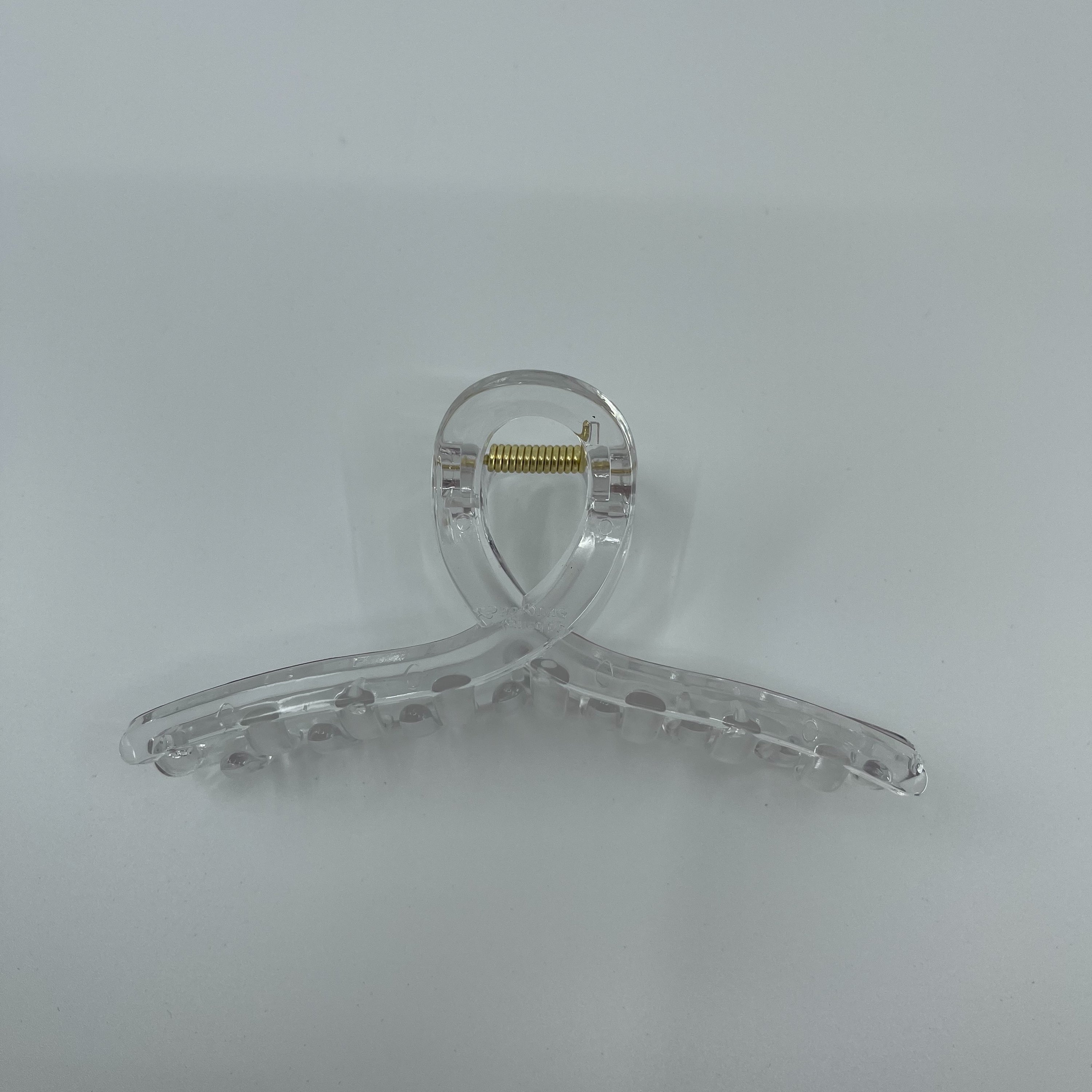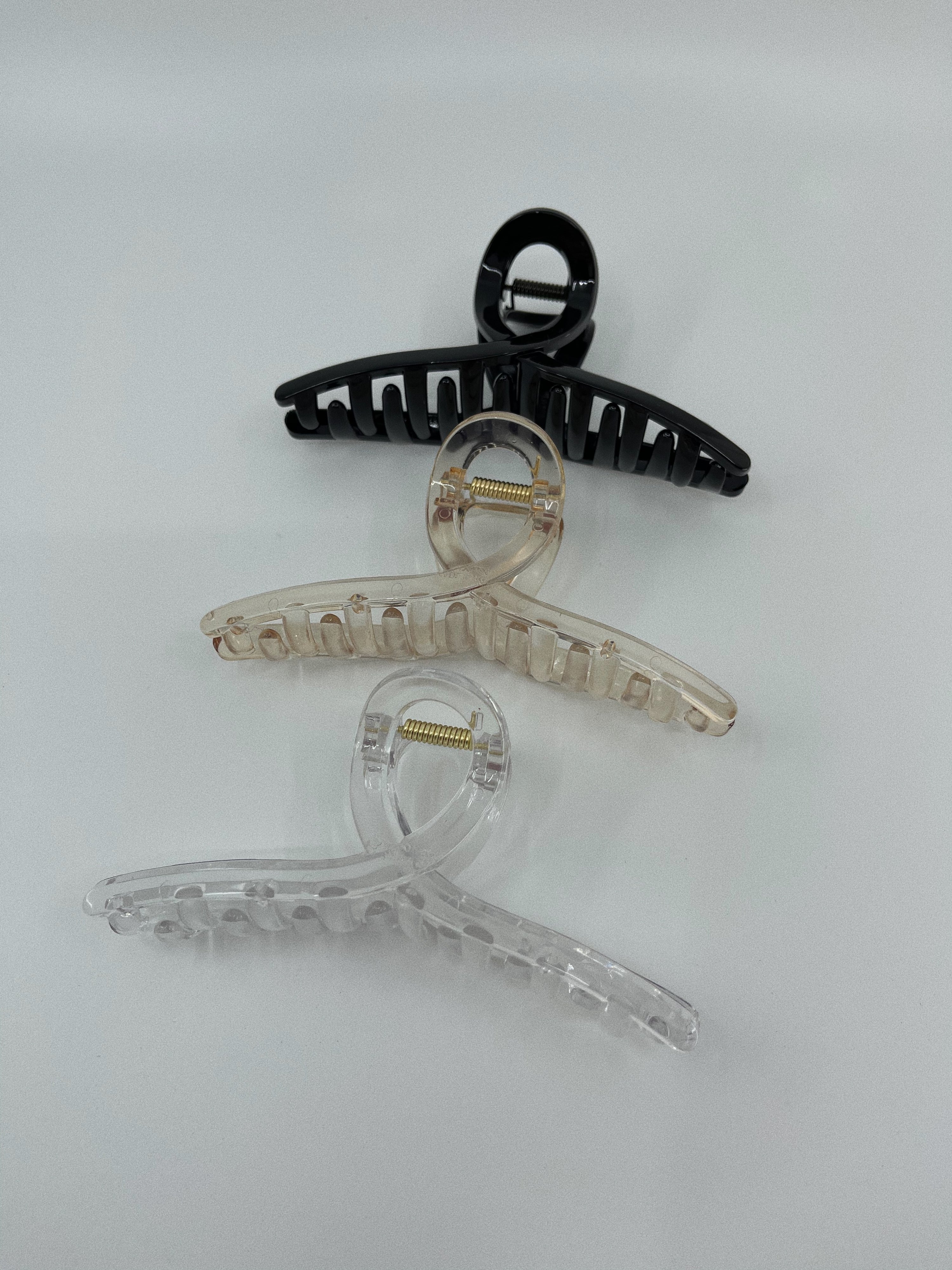 This is the best claw clip for long and thick hair
It's strong claw clip with great grip
Available in minimal glossy black & caramel clear & clear
Size: 13cm
Made in Korea
13CM XL TWIST CLAWCLIP
Perfect everyday clip
So happy with how strong the grip is and the sturdiness of the material. I've had many of this shape but they always snapped after a few months. I'd happily buy this again, the size is perfect even for a half down hairstyle. The owner left a super nice note which is the cherry on top :) Thank you!
Obsessed
I've struggled to find a hairclip that works for my short hair, I feel so gorgeous in this!!!!
Beyond what I hoped for
This clip is actually amazing. My hair is super thick and pretty long so I struggle to find clips that are able to hold my hair and this one does an amazing job. I definitely recommend this clip!
Lots of hair? Don't hesitate to buy this!
Sooo happy with these clips! I have the thickest curly hair you can imagine and I love the clawed clip look but most claw clips break with my hair. I tried this company after seeing a YouTube review and omg this clip is perfect and amazing!!!! If you have a lot of hair I can't recommend this enough. The claw opens up really wide so it can fit heaps of hair in it, and looks super cute. I highly recommend it!
Perfect for long hair
I have extremely long hair and these clips are perfect for my to wear everyday, to work and to parties! They're super cute and comfy!