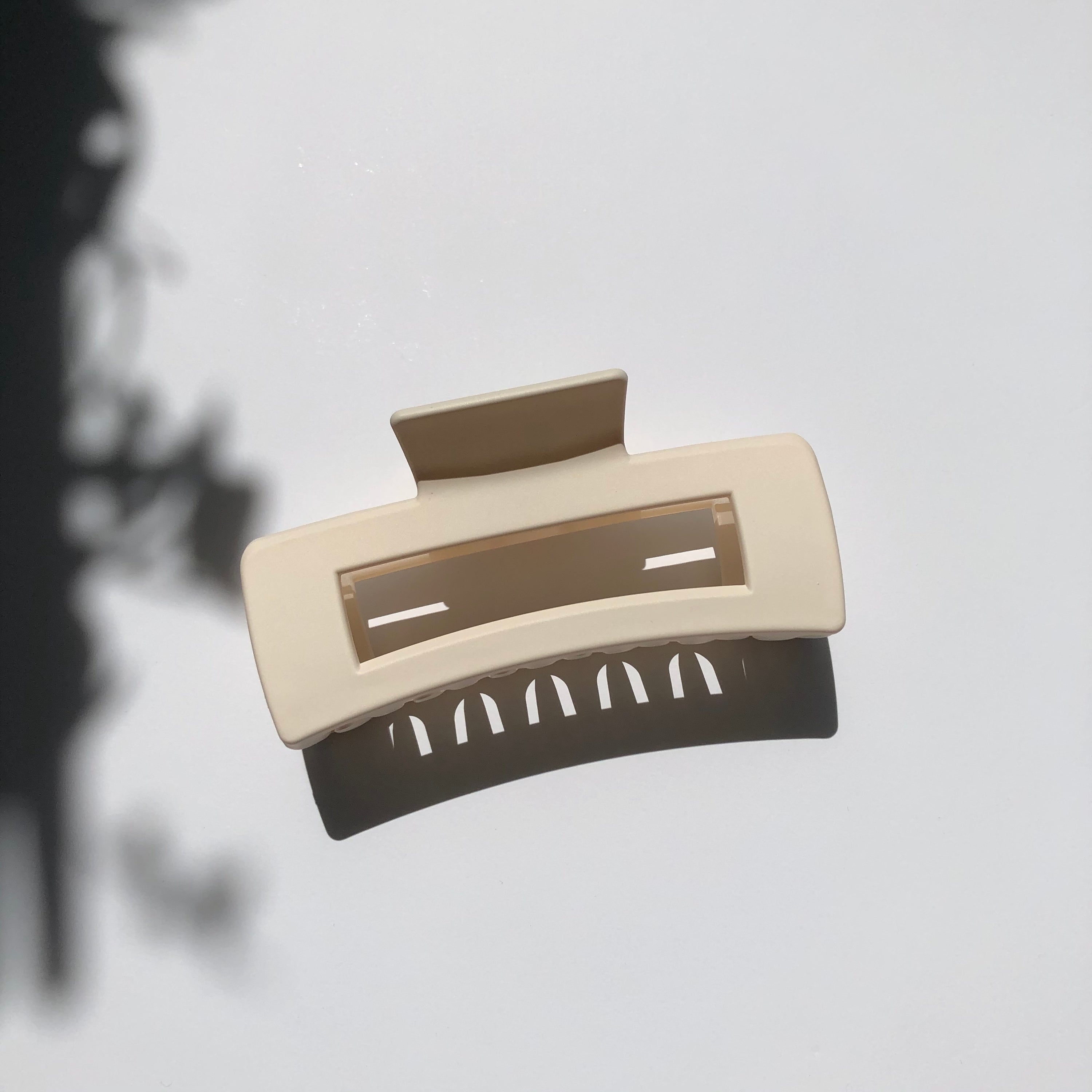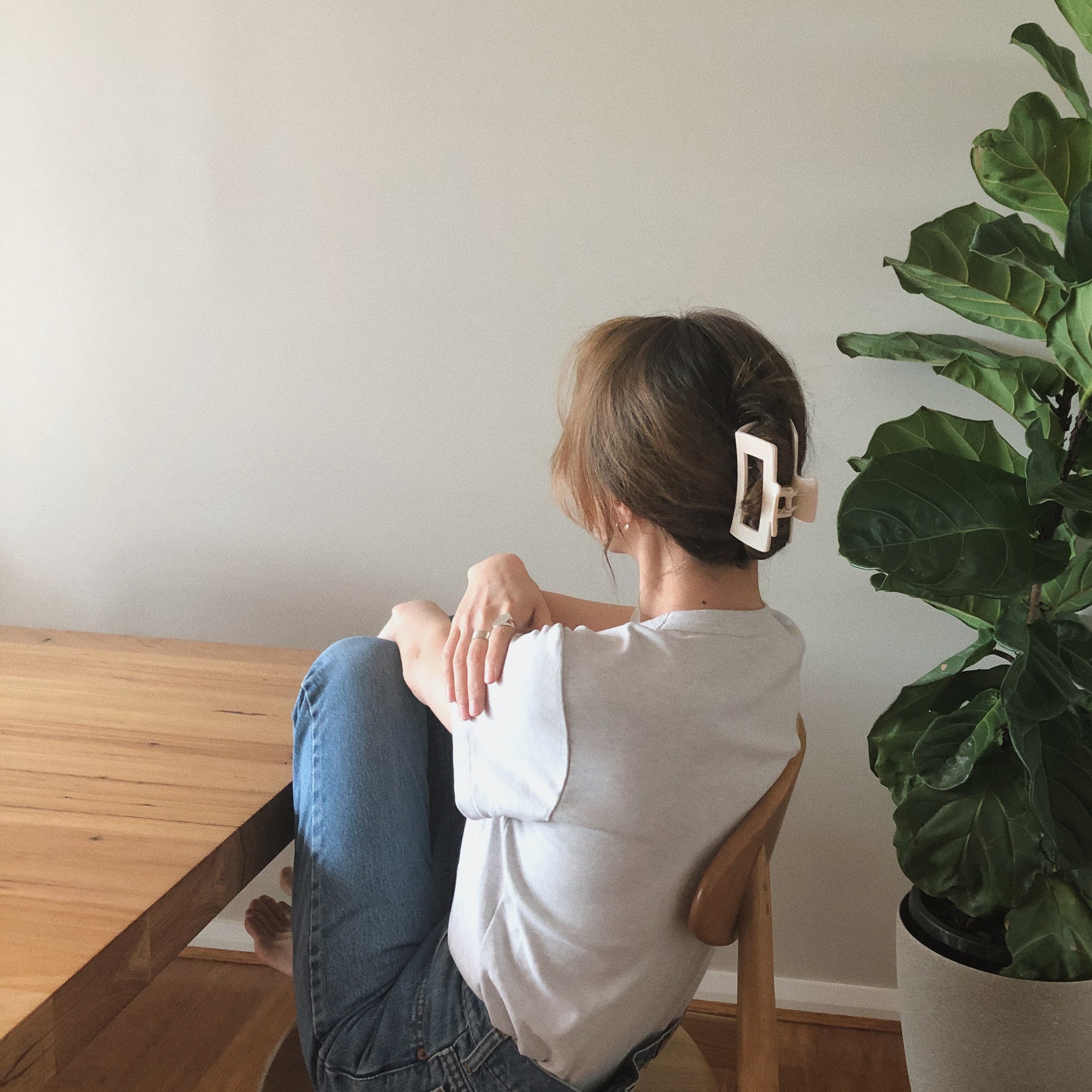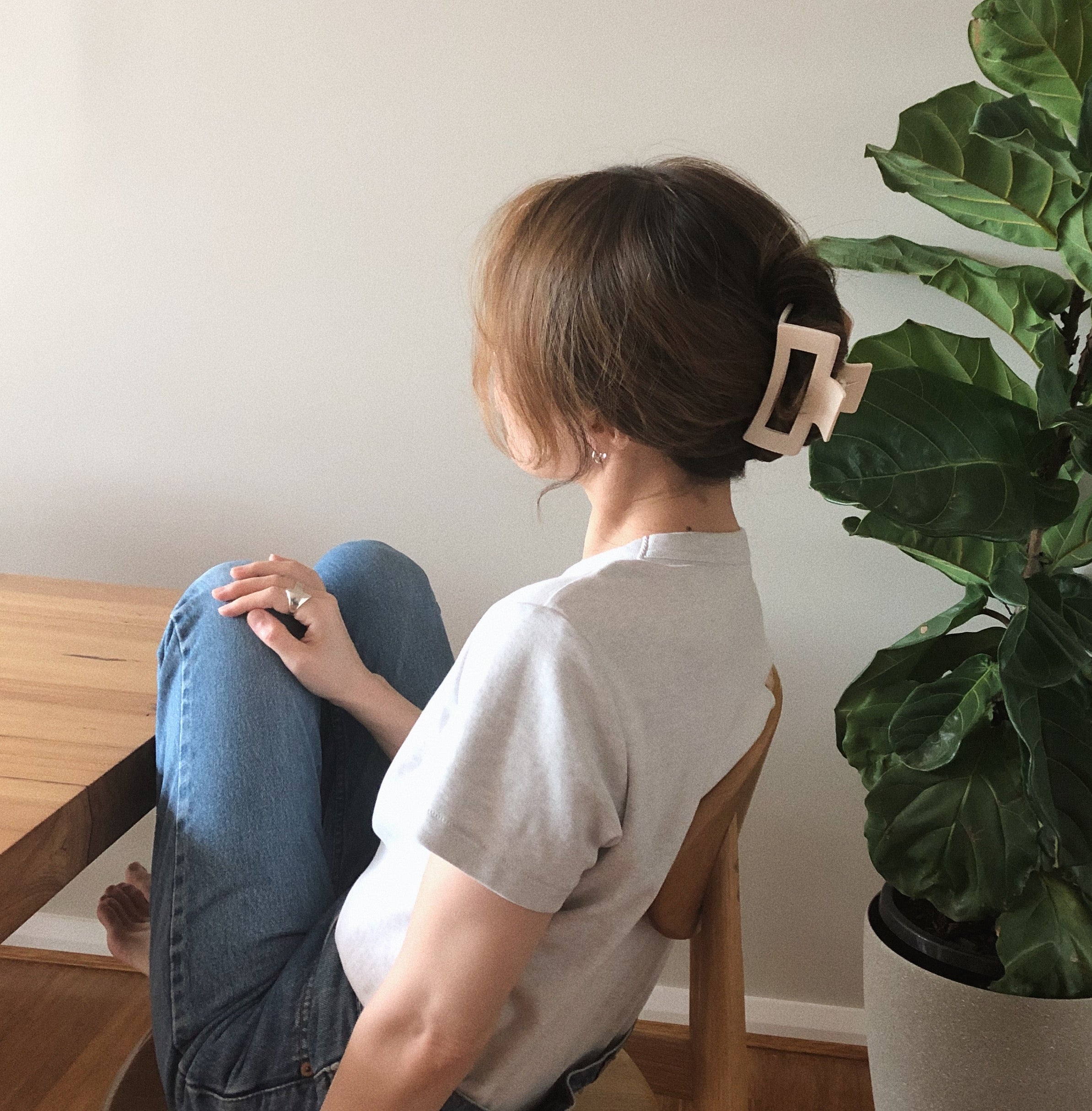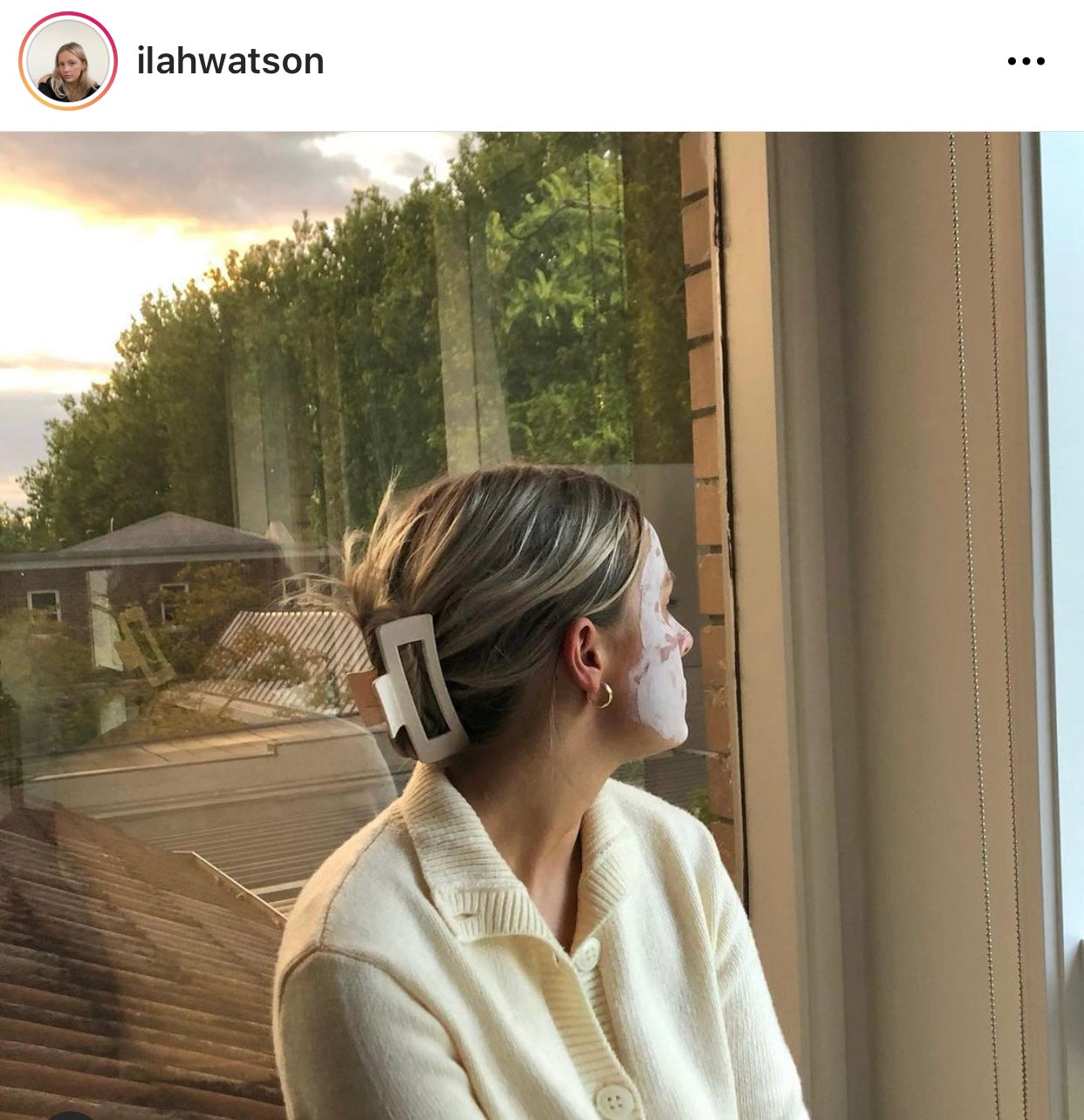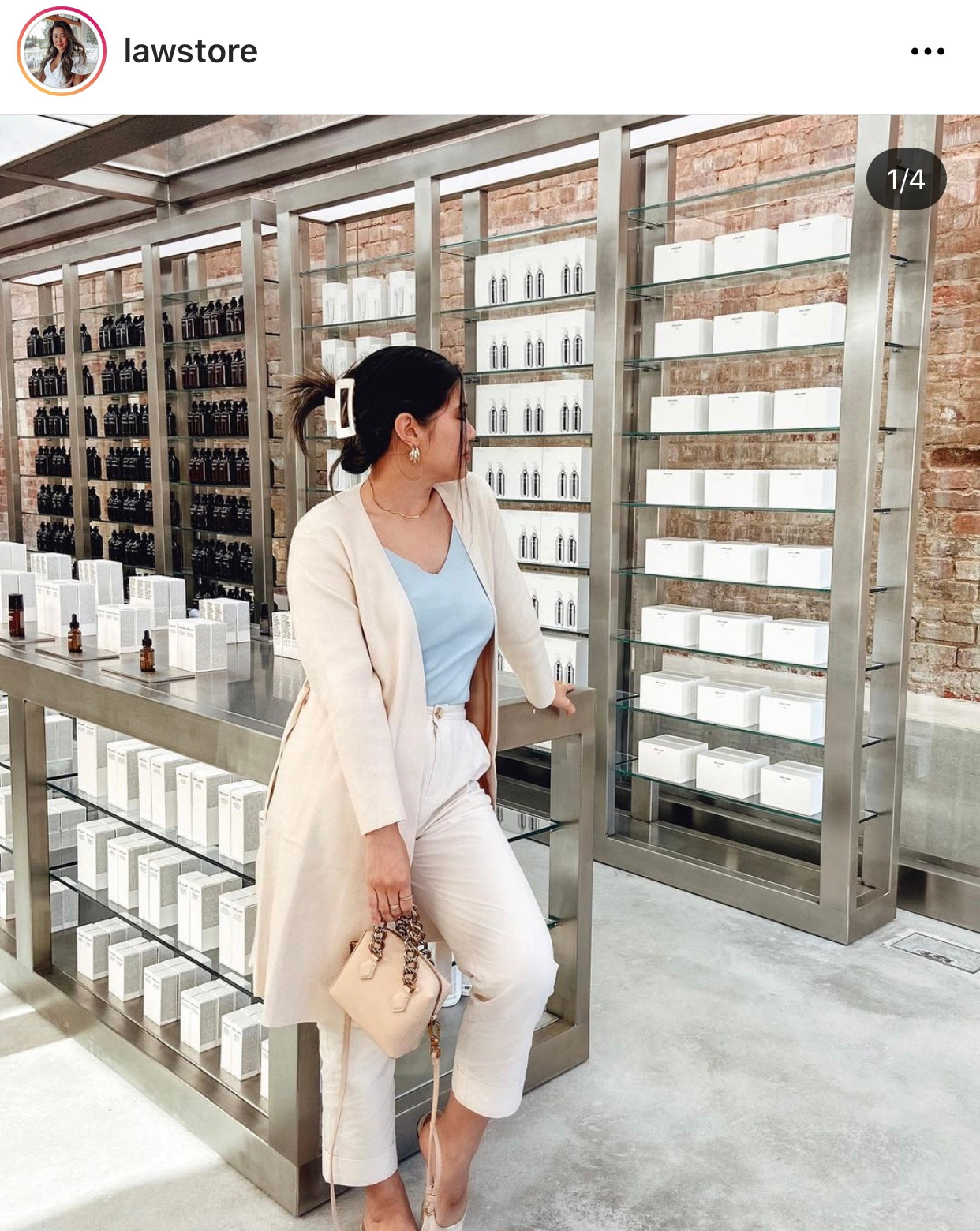 MINIMAL MATT CREAM CLAWCLIP
Minimal matt cream square claw clip
It's high quality strong claw clip
Great holding for long hair
Size: 10.5cm
Made in Korea
MINIMAL MATT CREAM CLAWCLIP
My first claw clip and I love it.
A friend recently recommended that I get a claw clip as I was losing a lot of hair, probably from tying it tightly all day! Got this and worked surprisingly well, hair loss is less and it does a great job clipping my long, thick hair all day long. Not too loose, not too tight, just easy and comfortable.
Cream Dream
This is my favourite item that I purchased. Great look, great quality. I love that it's curved because it contours well to my head. Once I put my hair up with it, I instantly forget it's there - which I consider the goal of a great claw clip.