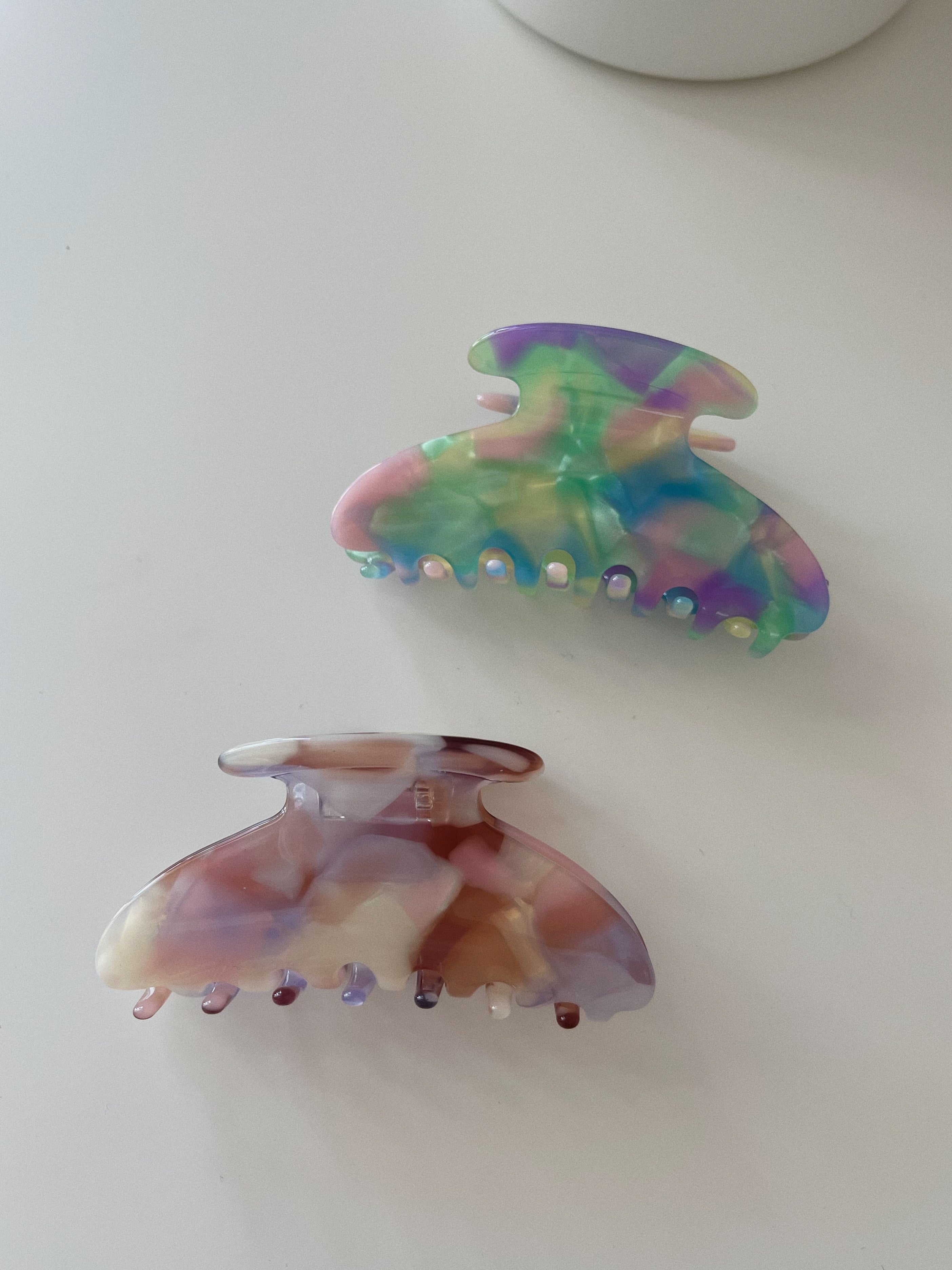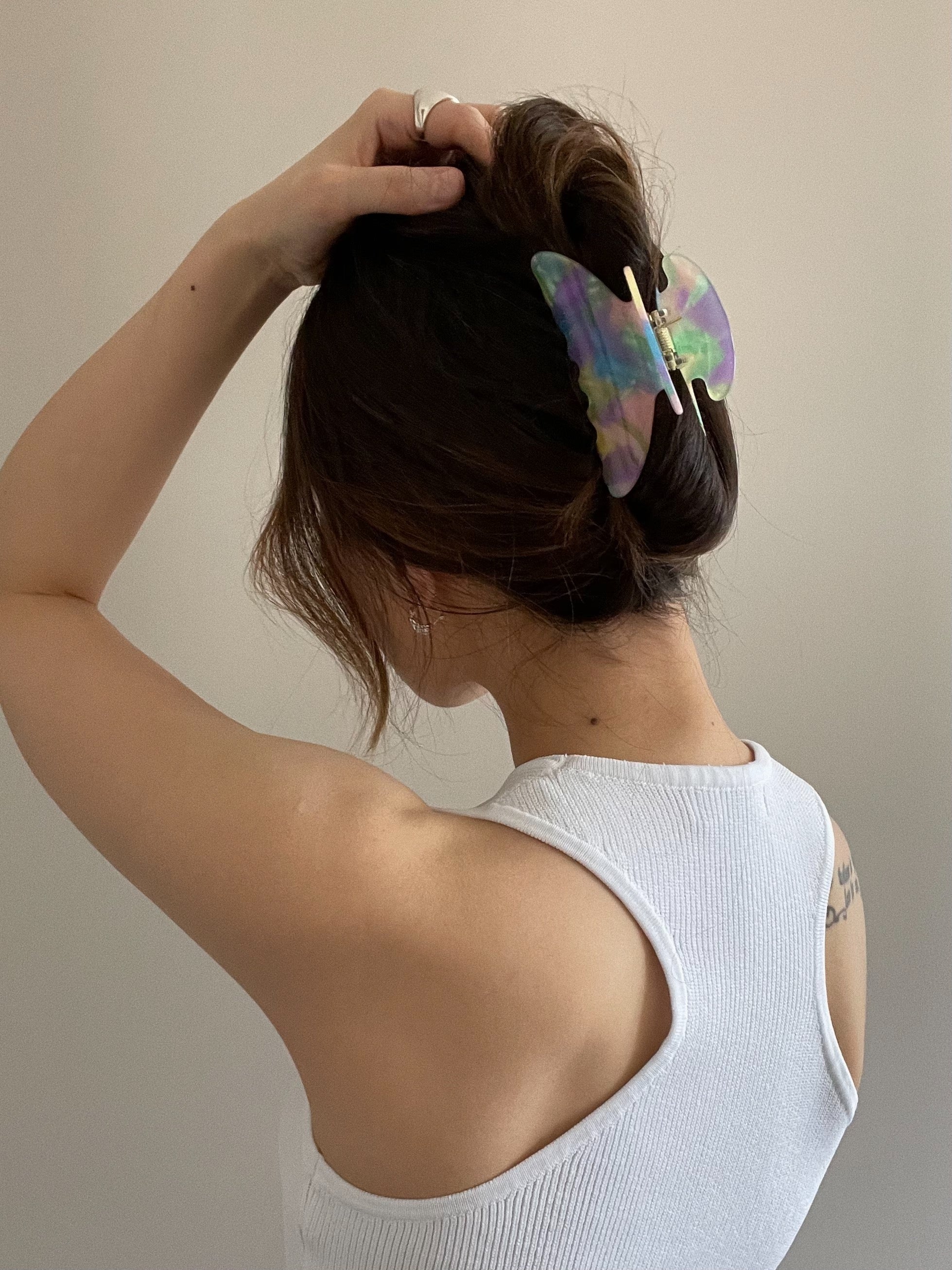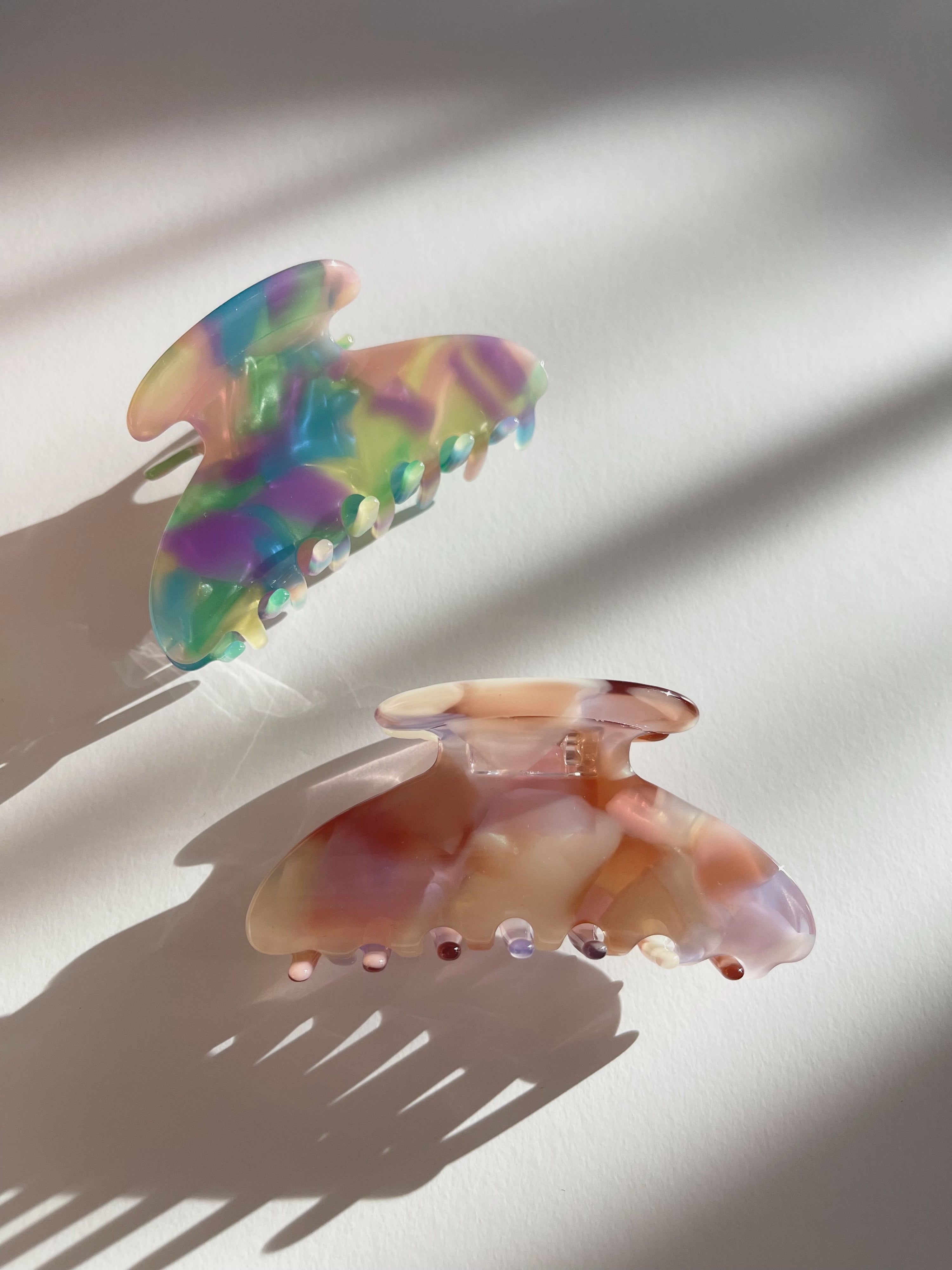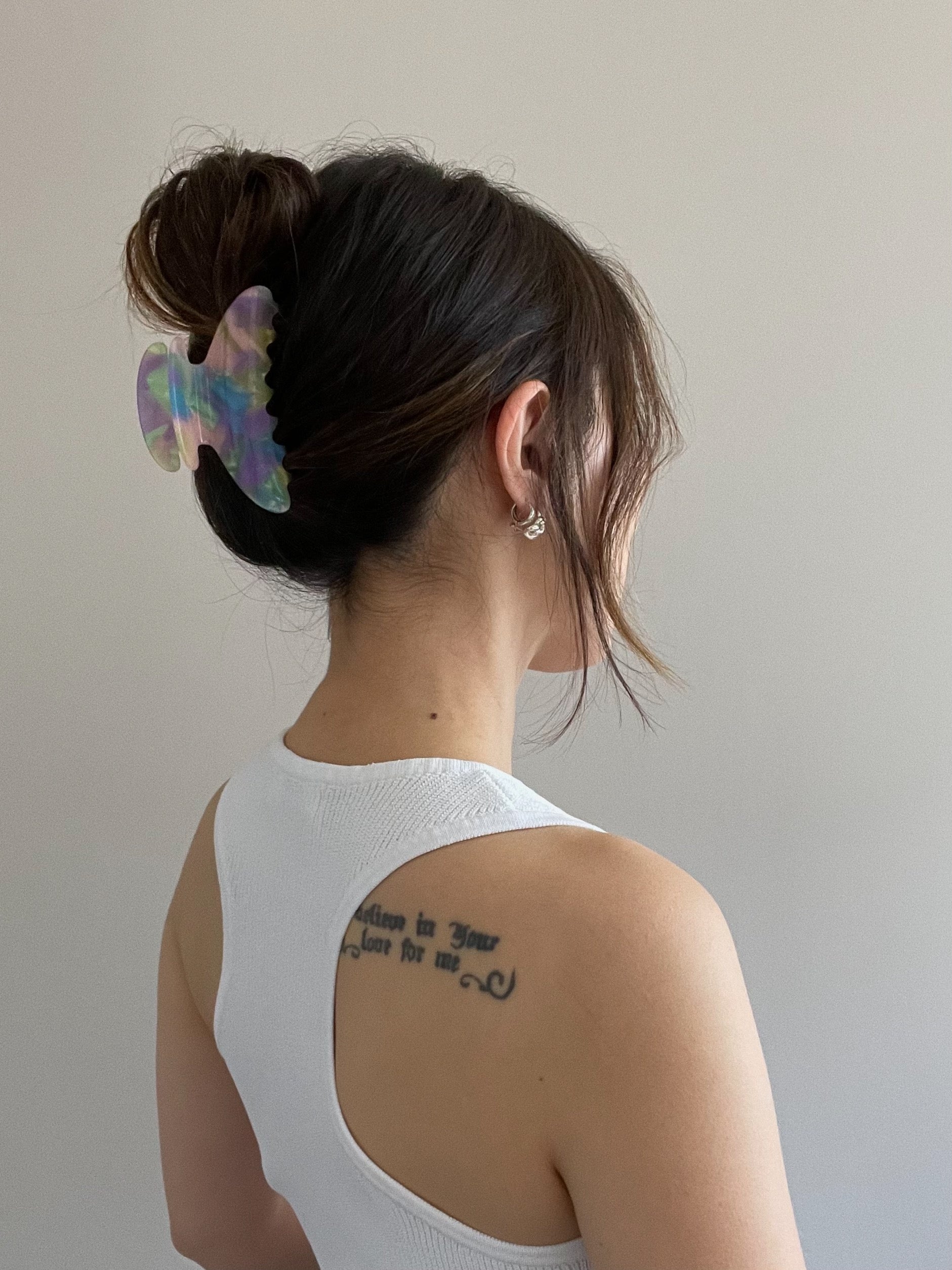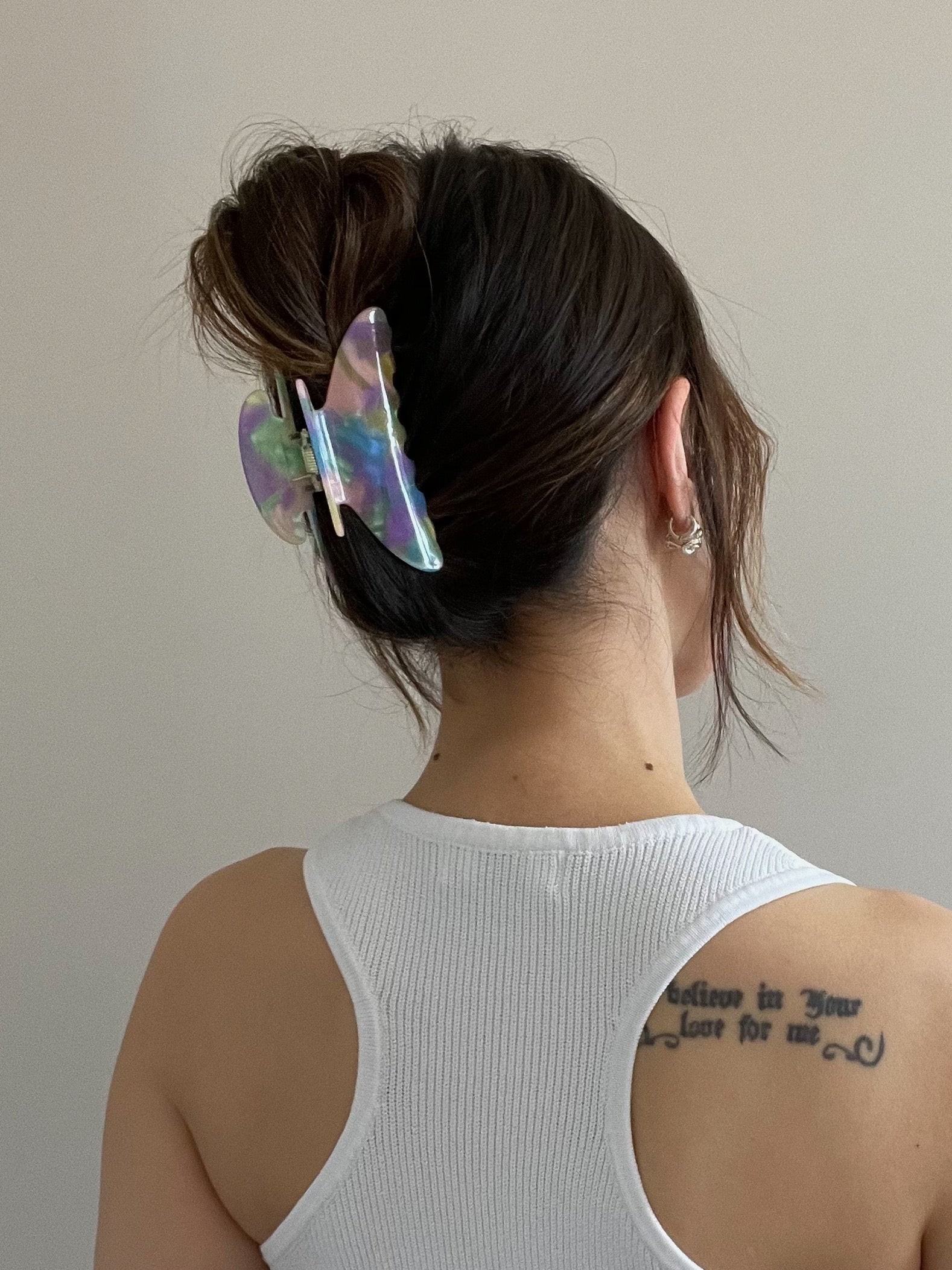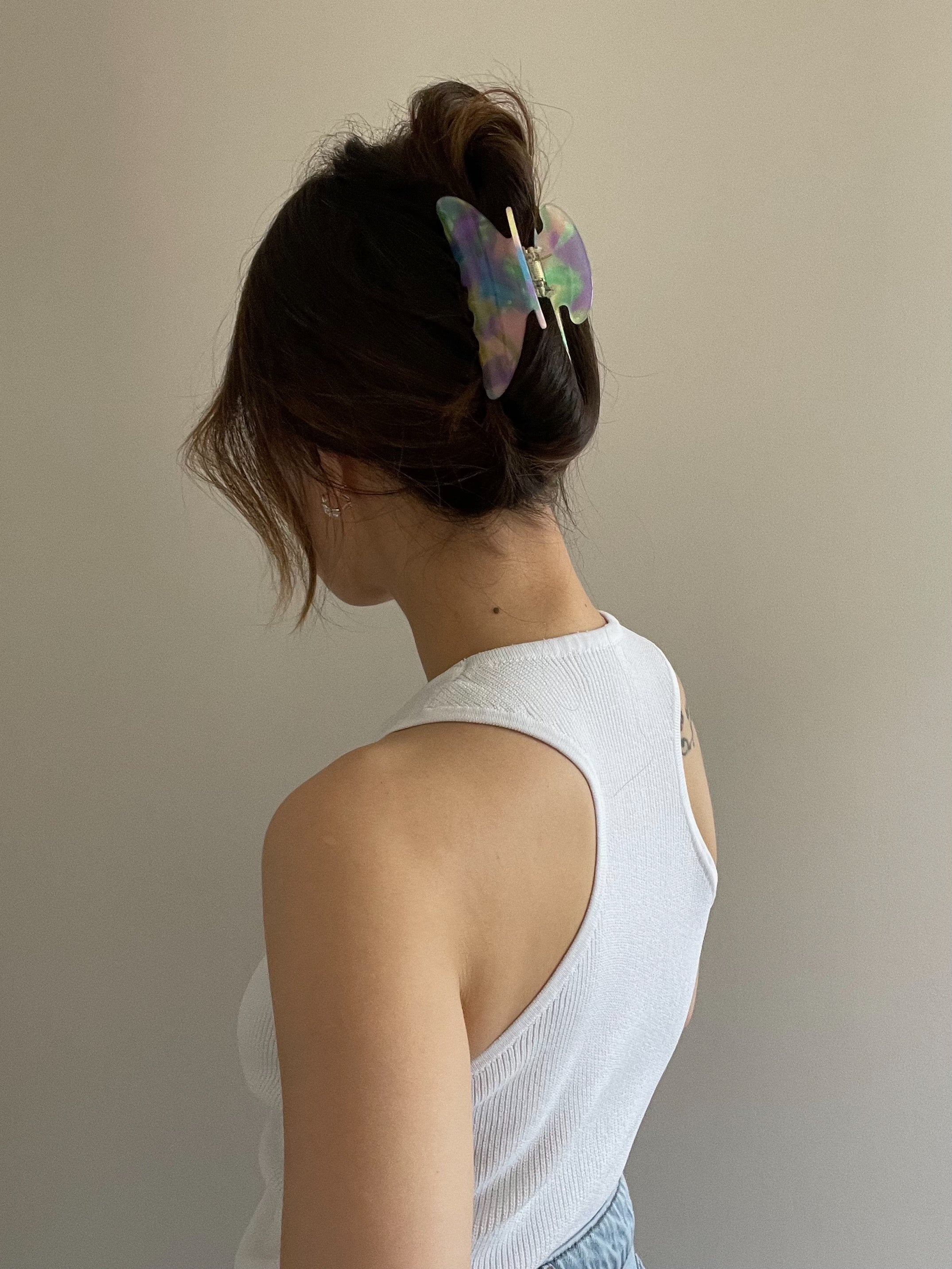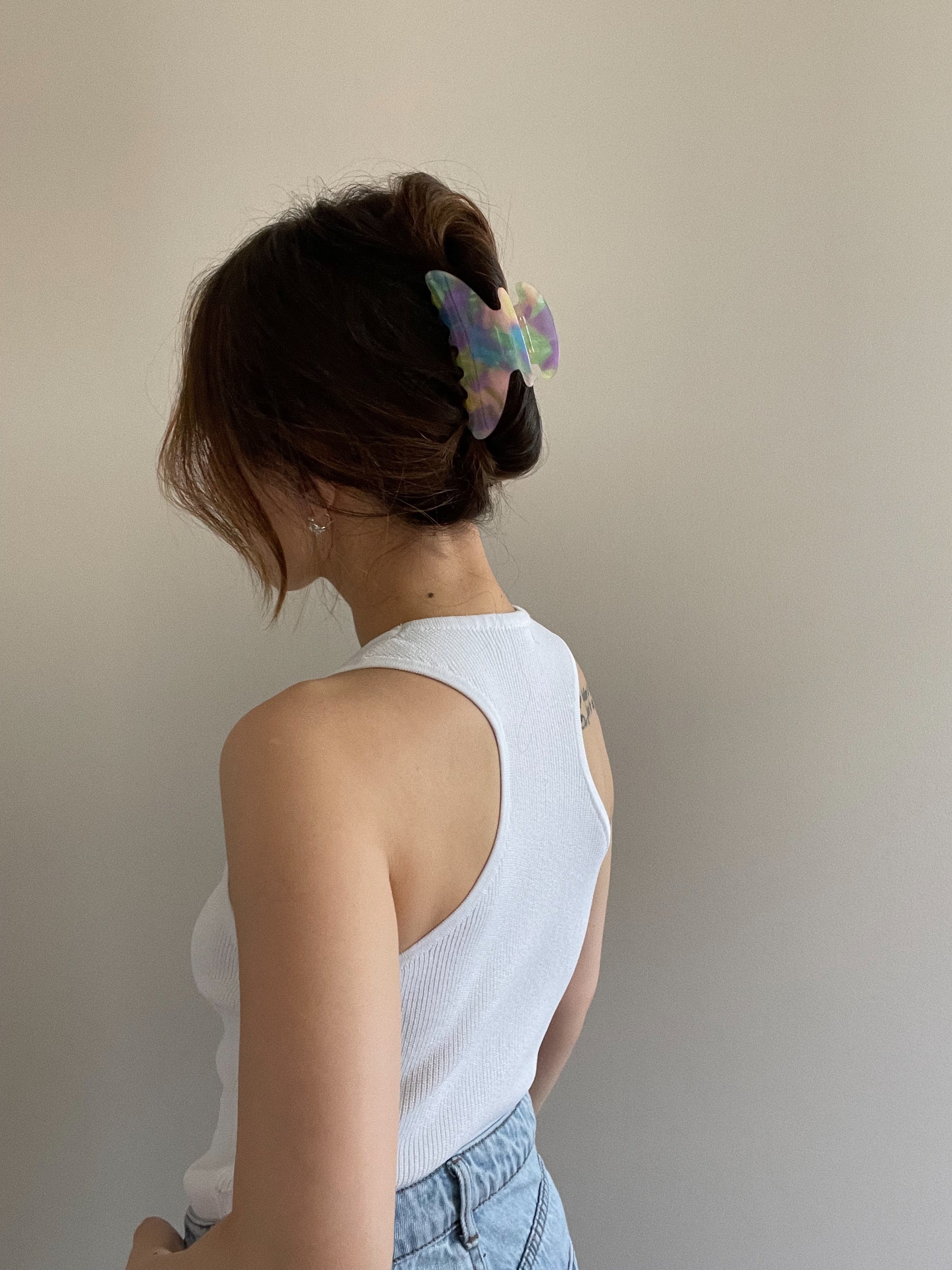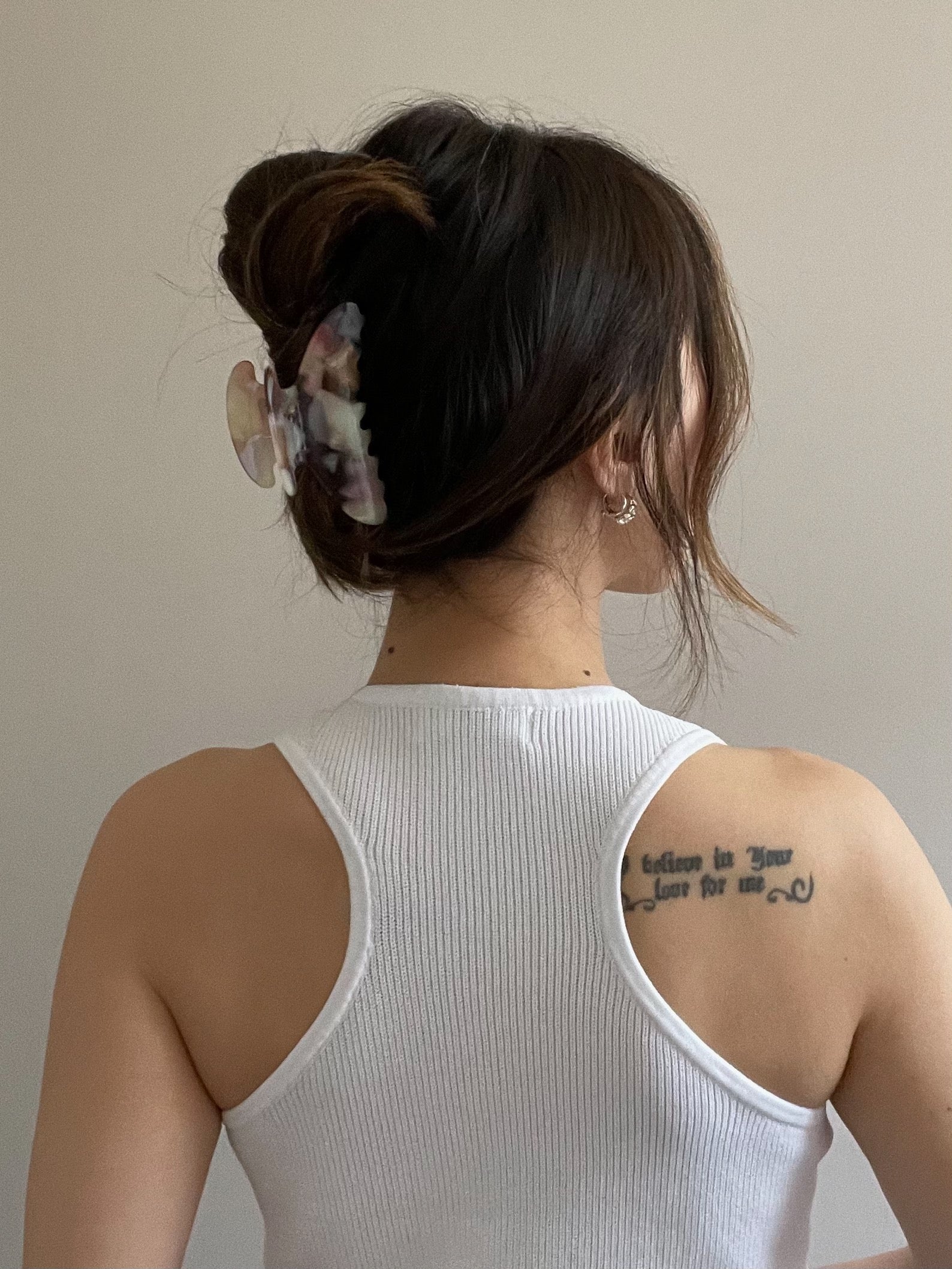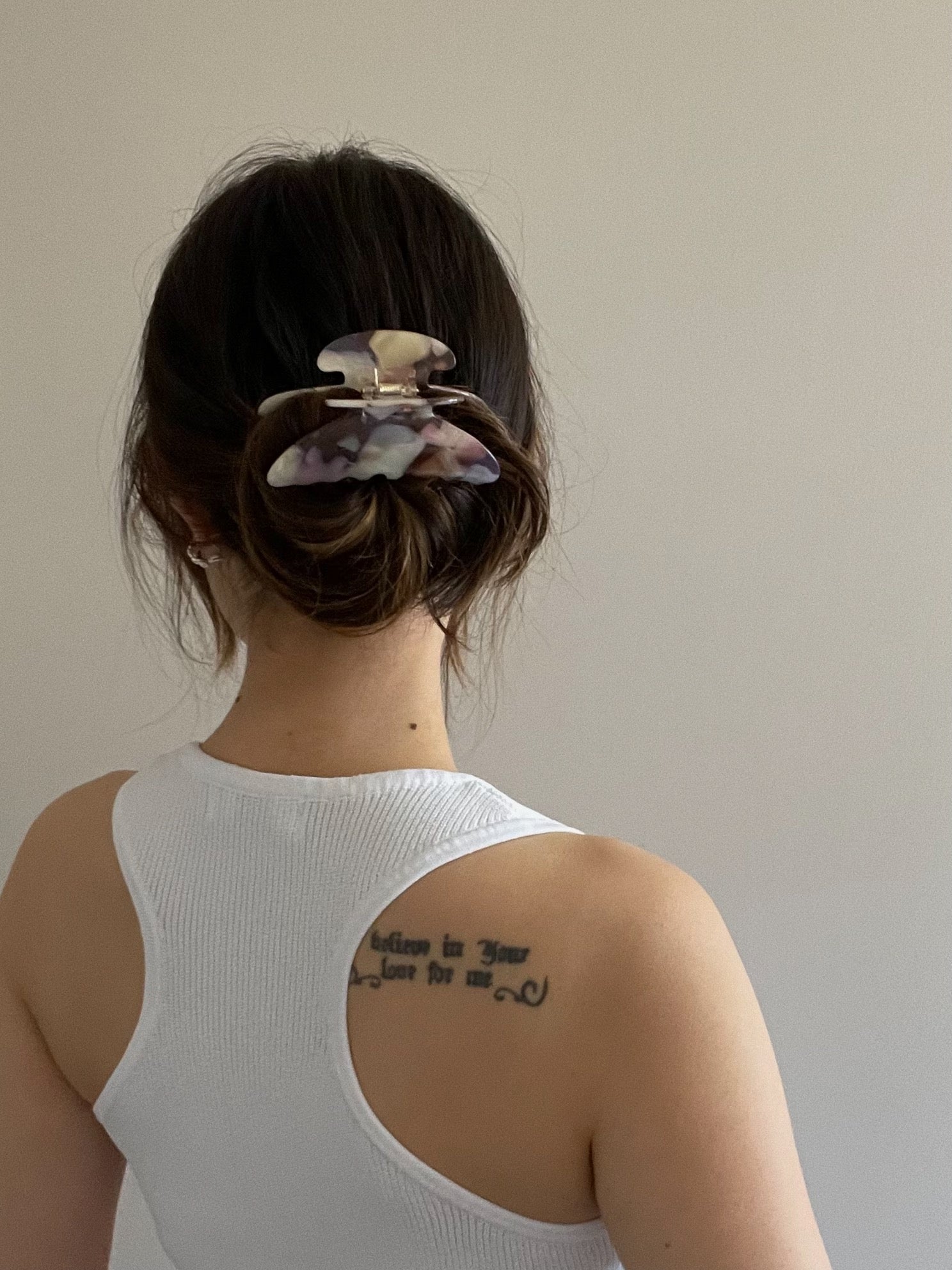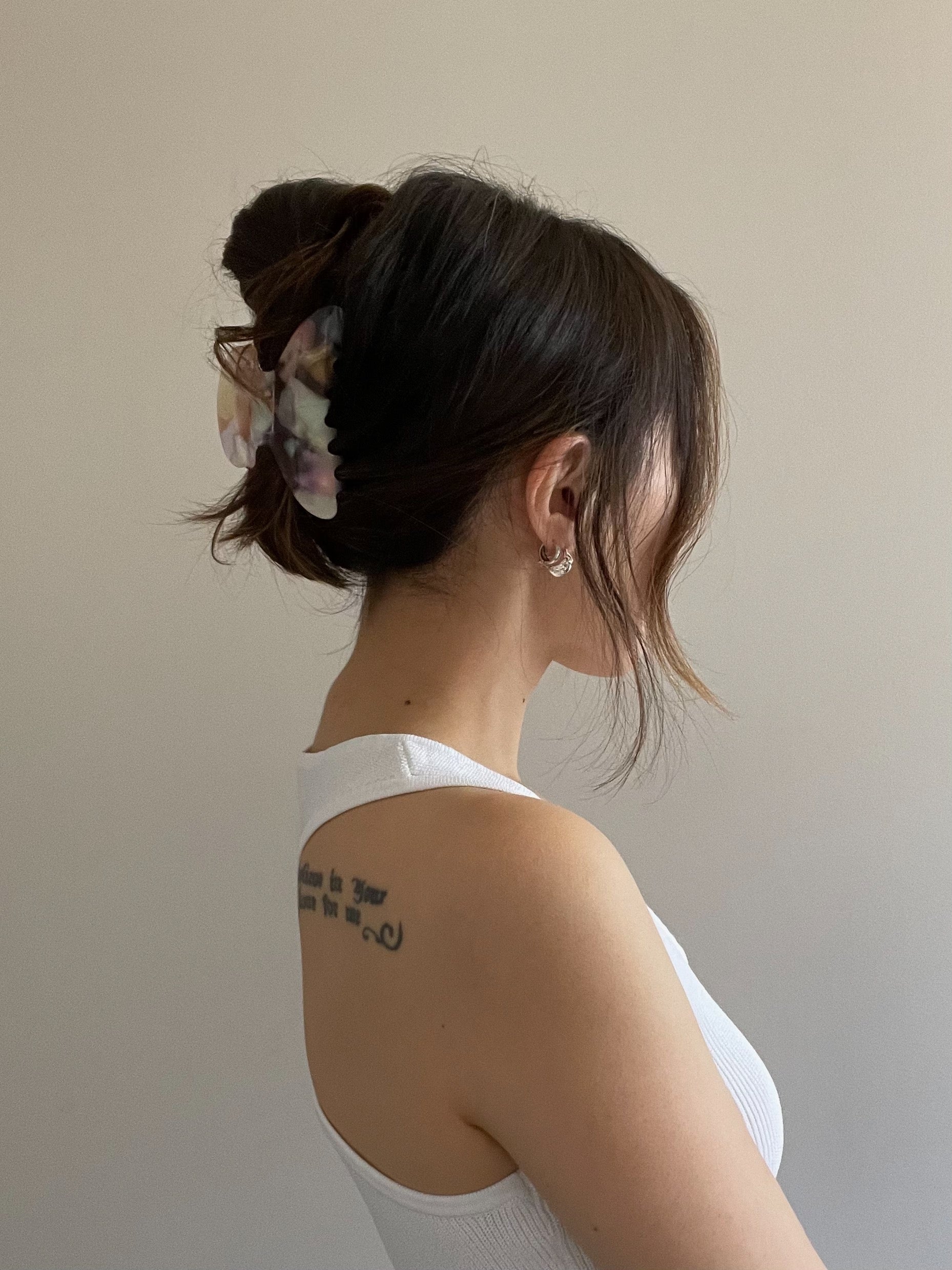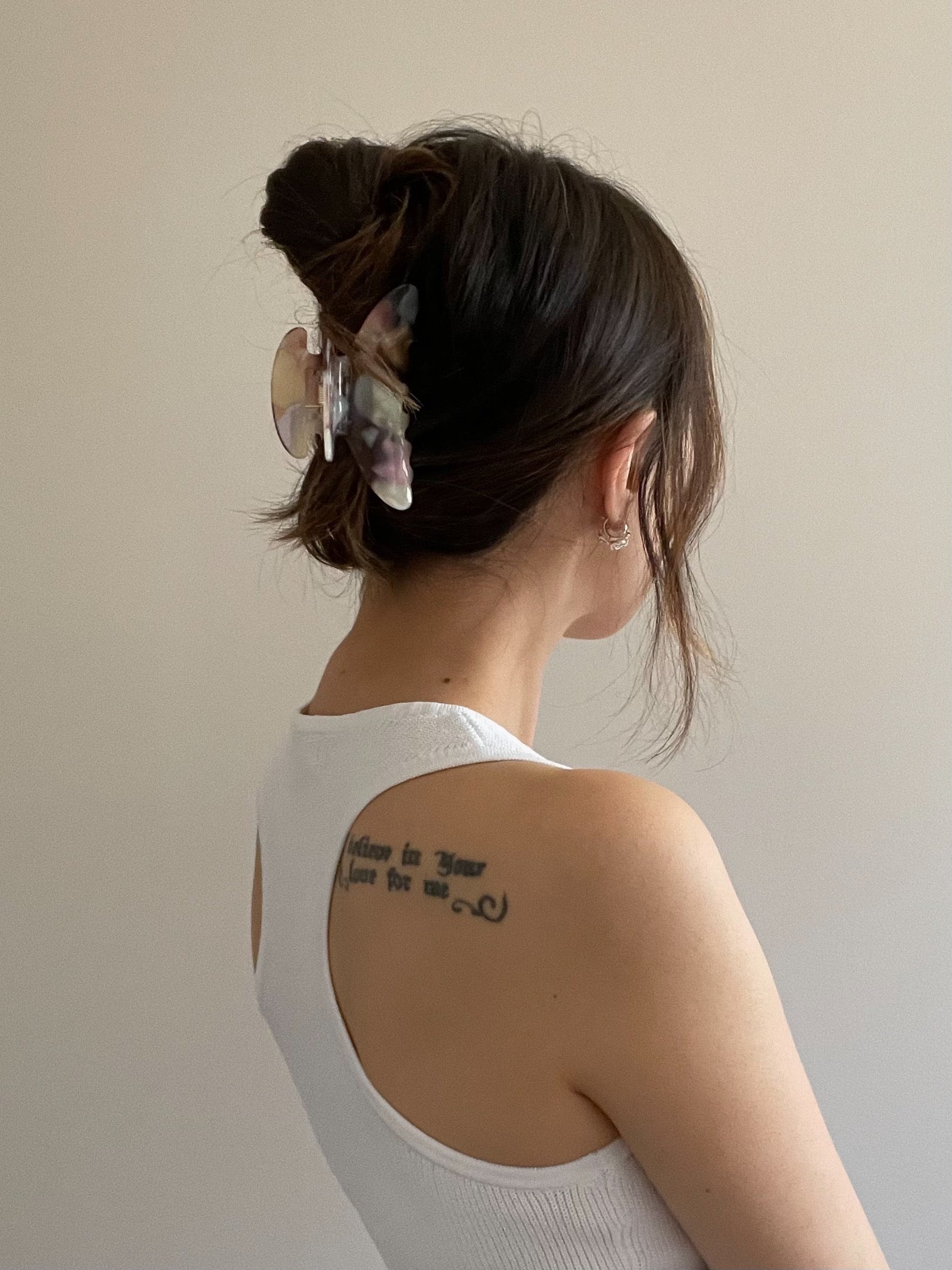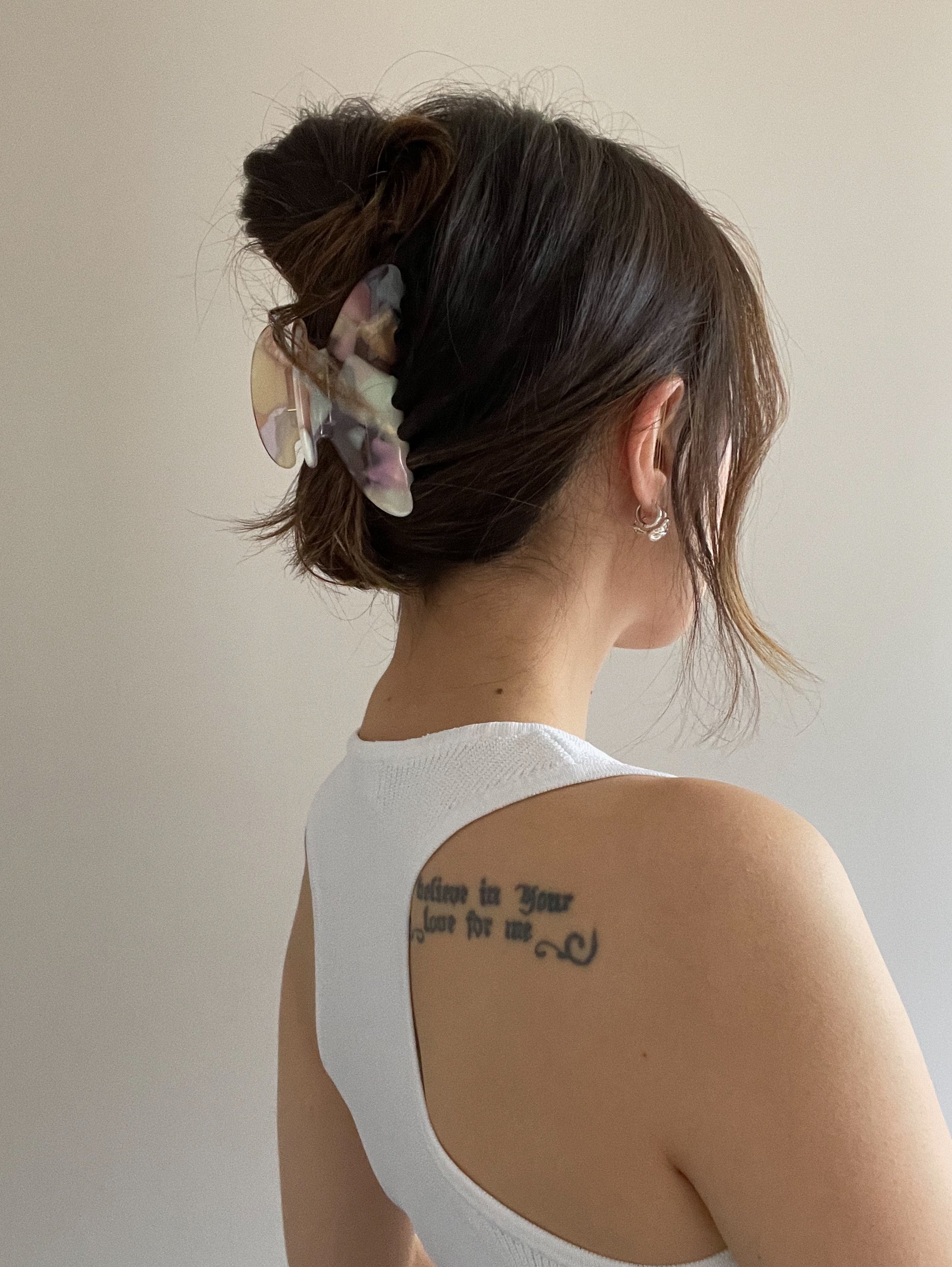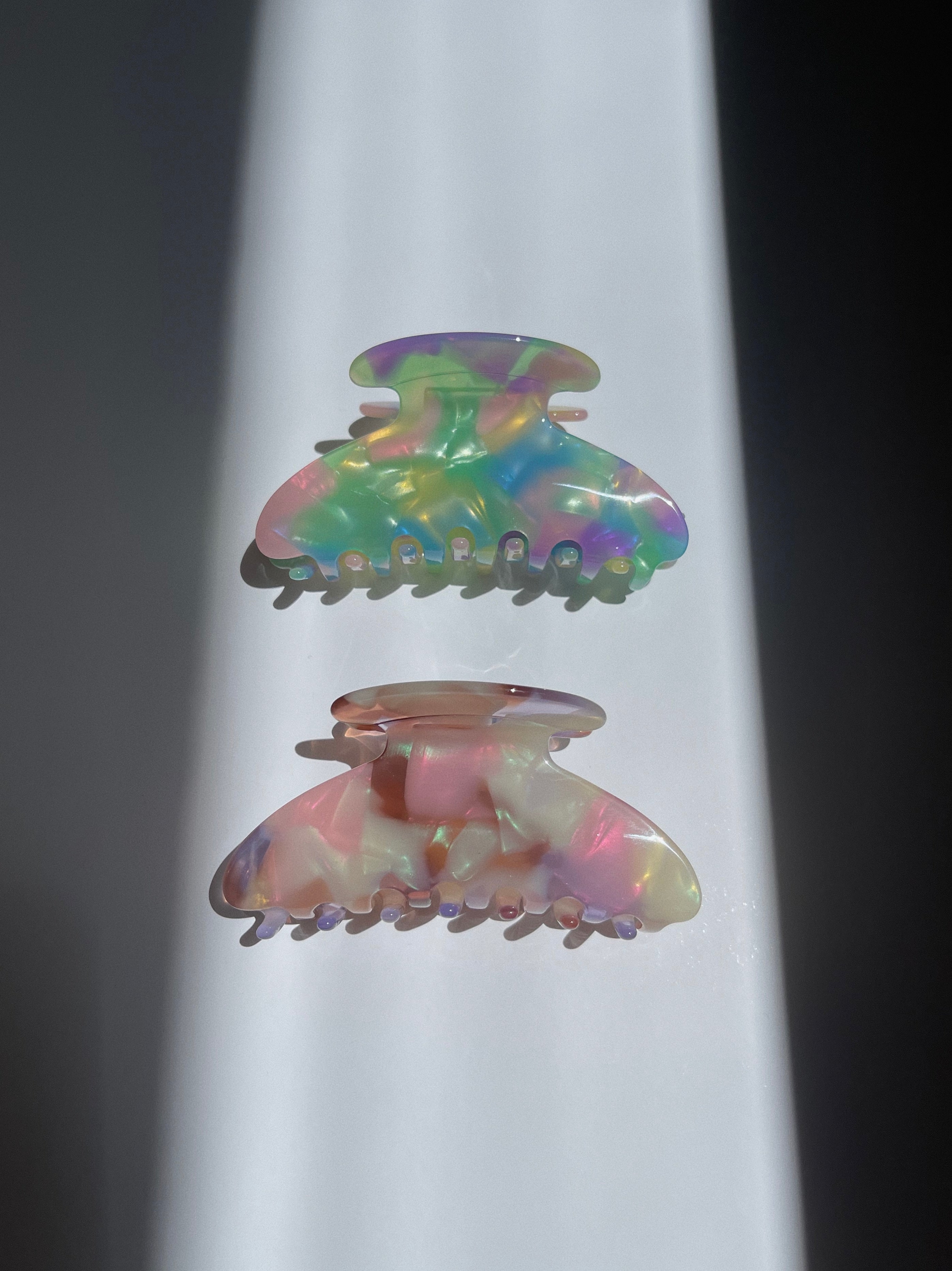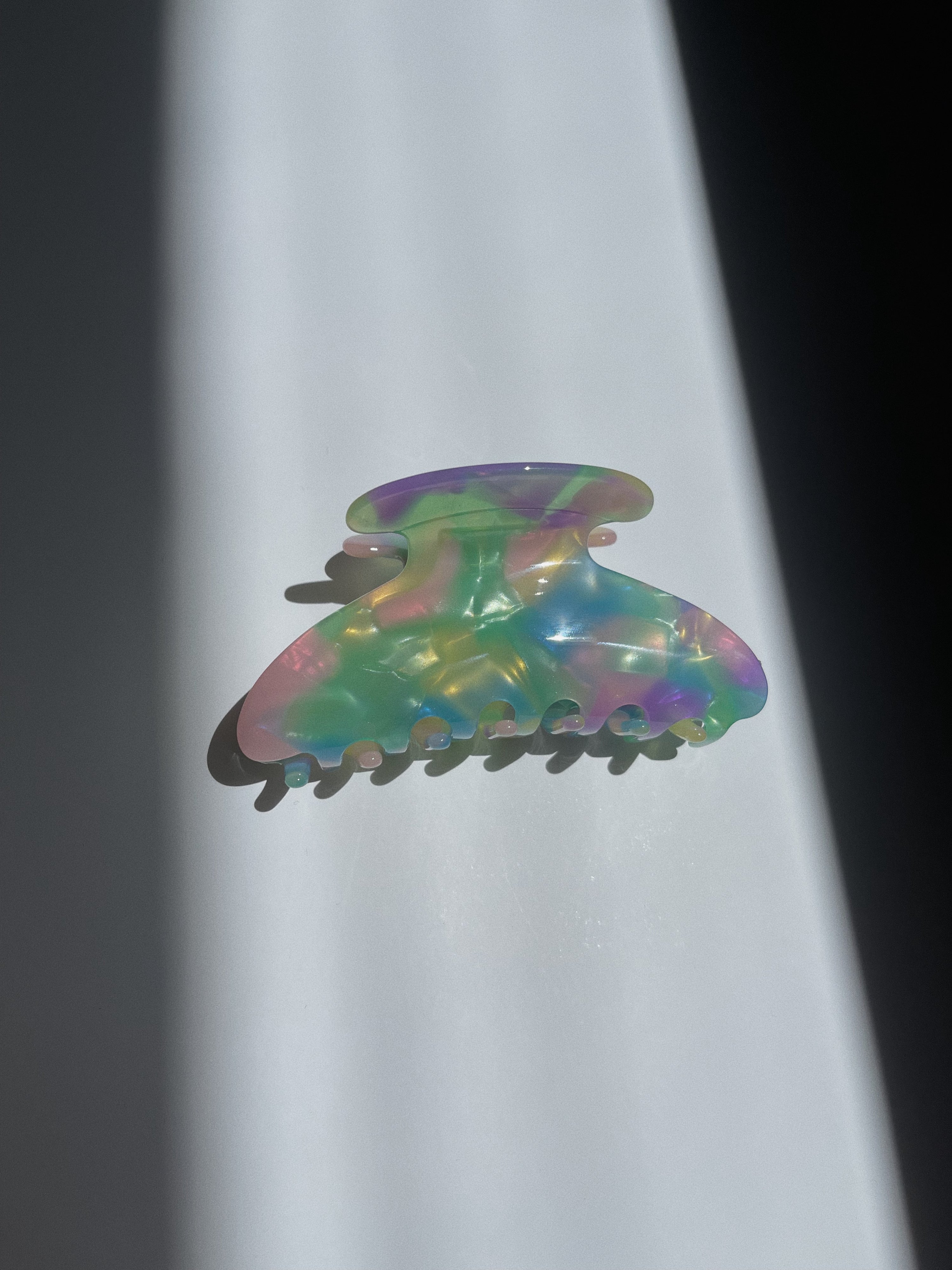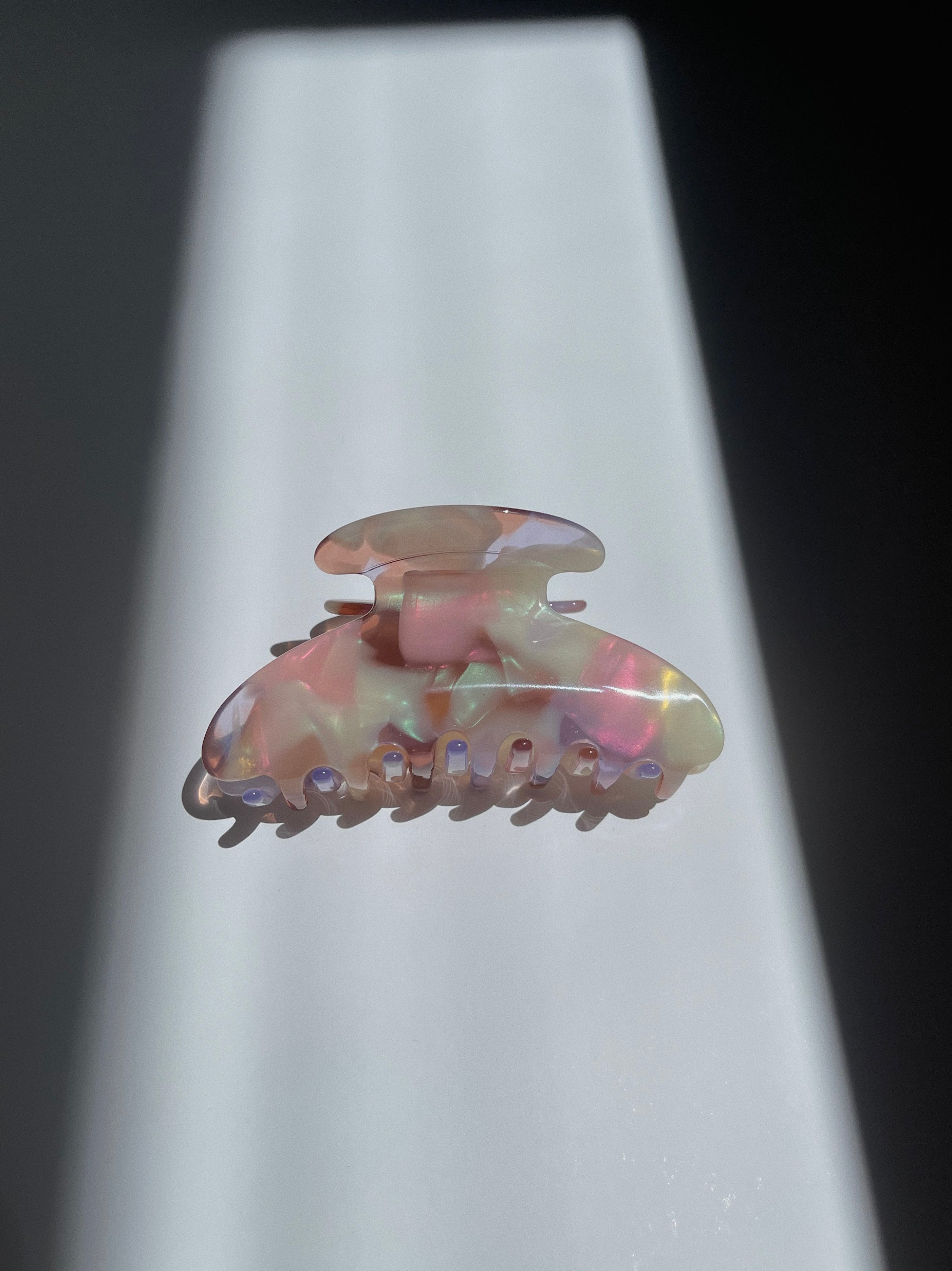 FRENCH SHALLOW SEA CLAWCLIP
Beautiful colour, beautiful pattern French shallow sea claw clip
perfect claw clip for medium length hair and thin to normal long hair
Available in French lavender and Shallow sea
made with eco- friendly cellulose acetate
Size: 9cm
FRENCH SHALLOW SEA CLAWCLIP
Love it!
Such better quality than ones bought in other places! The colour is so nice as well just as the picture shows :)
Classy and functional
This clip adequately holds my hair (normal, long hair) and I am able to style my hair in many different ways. The lavender colour is the perfect mix of unique but classy.