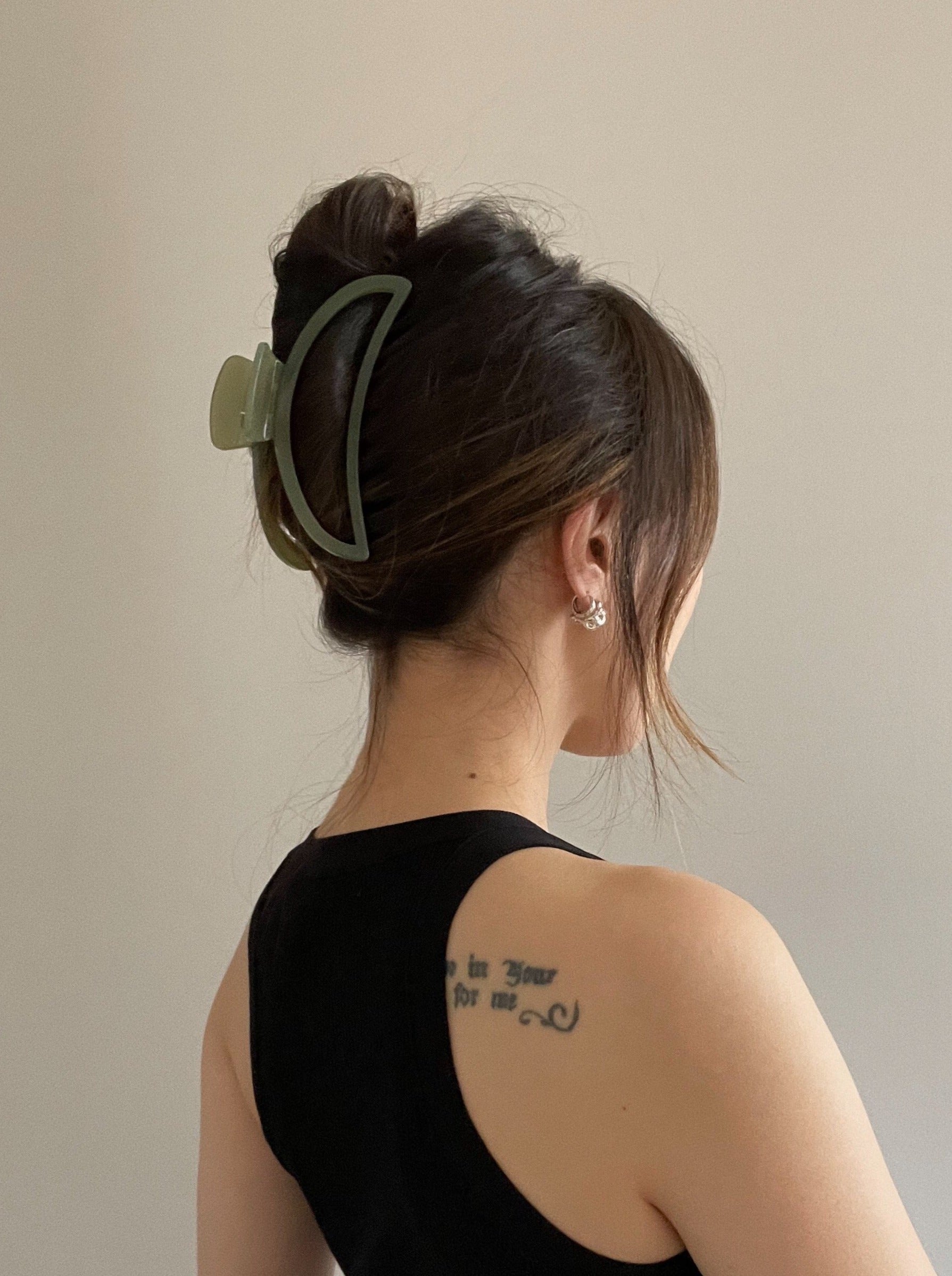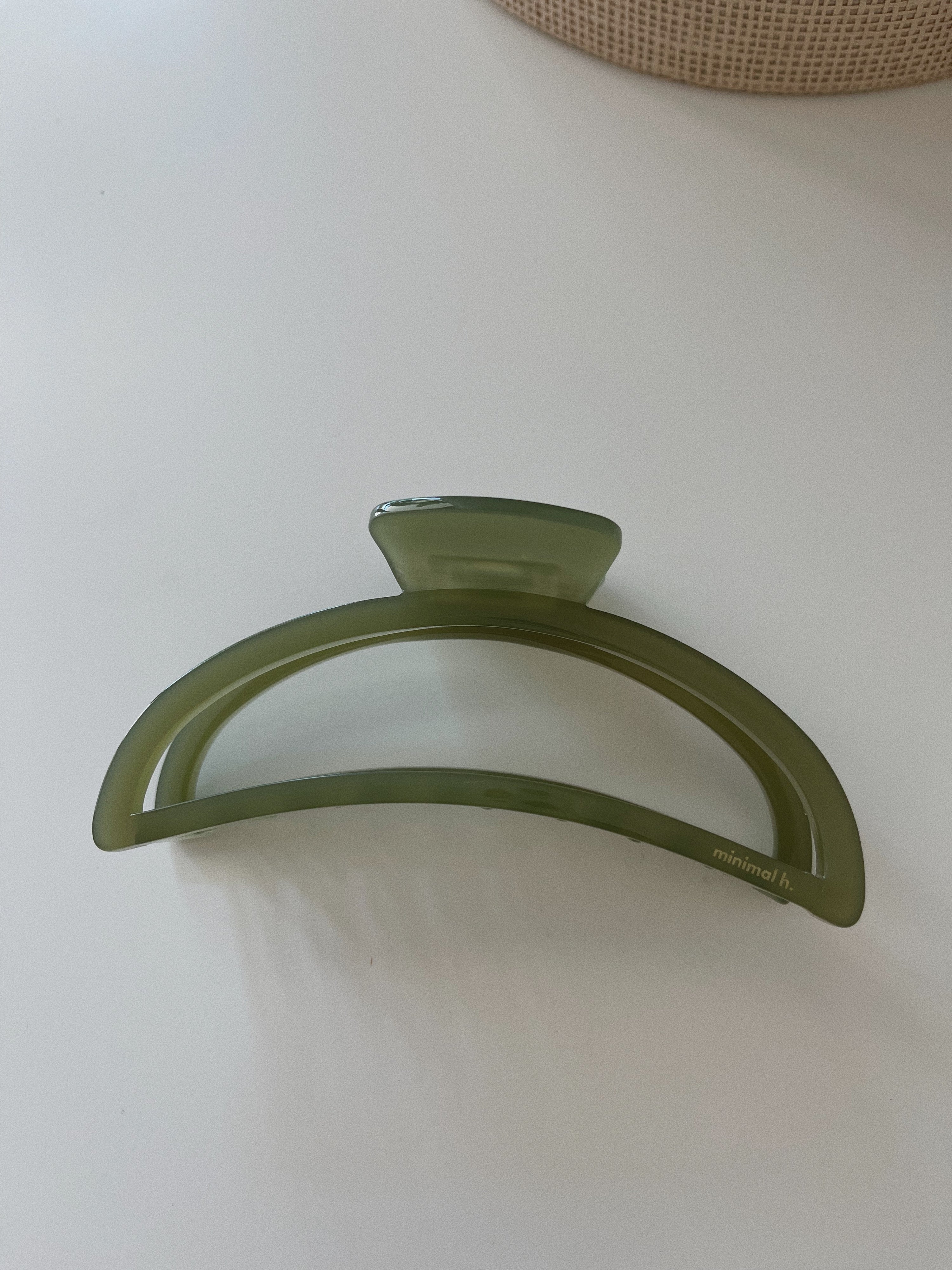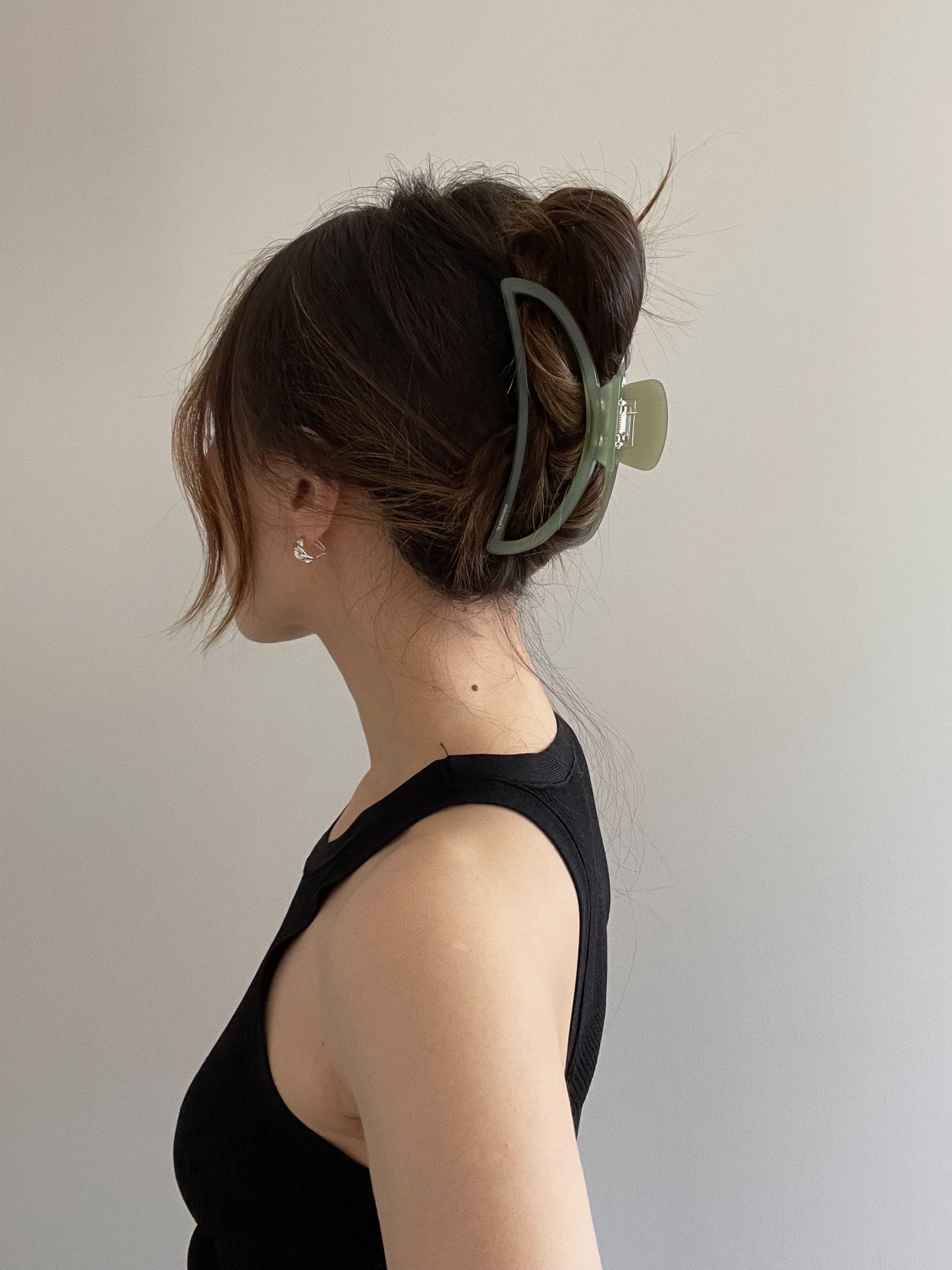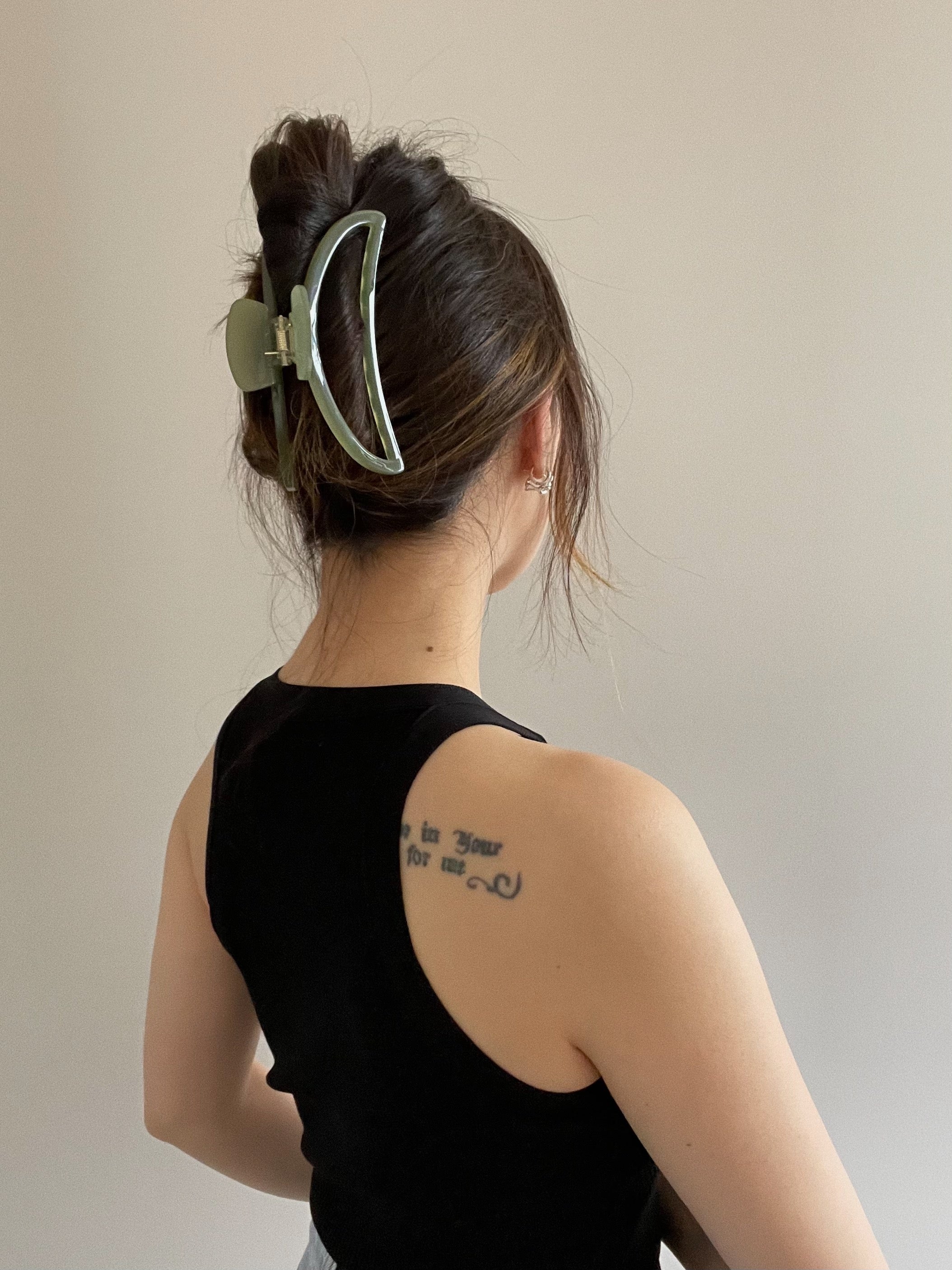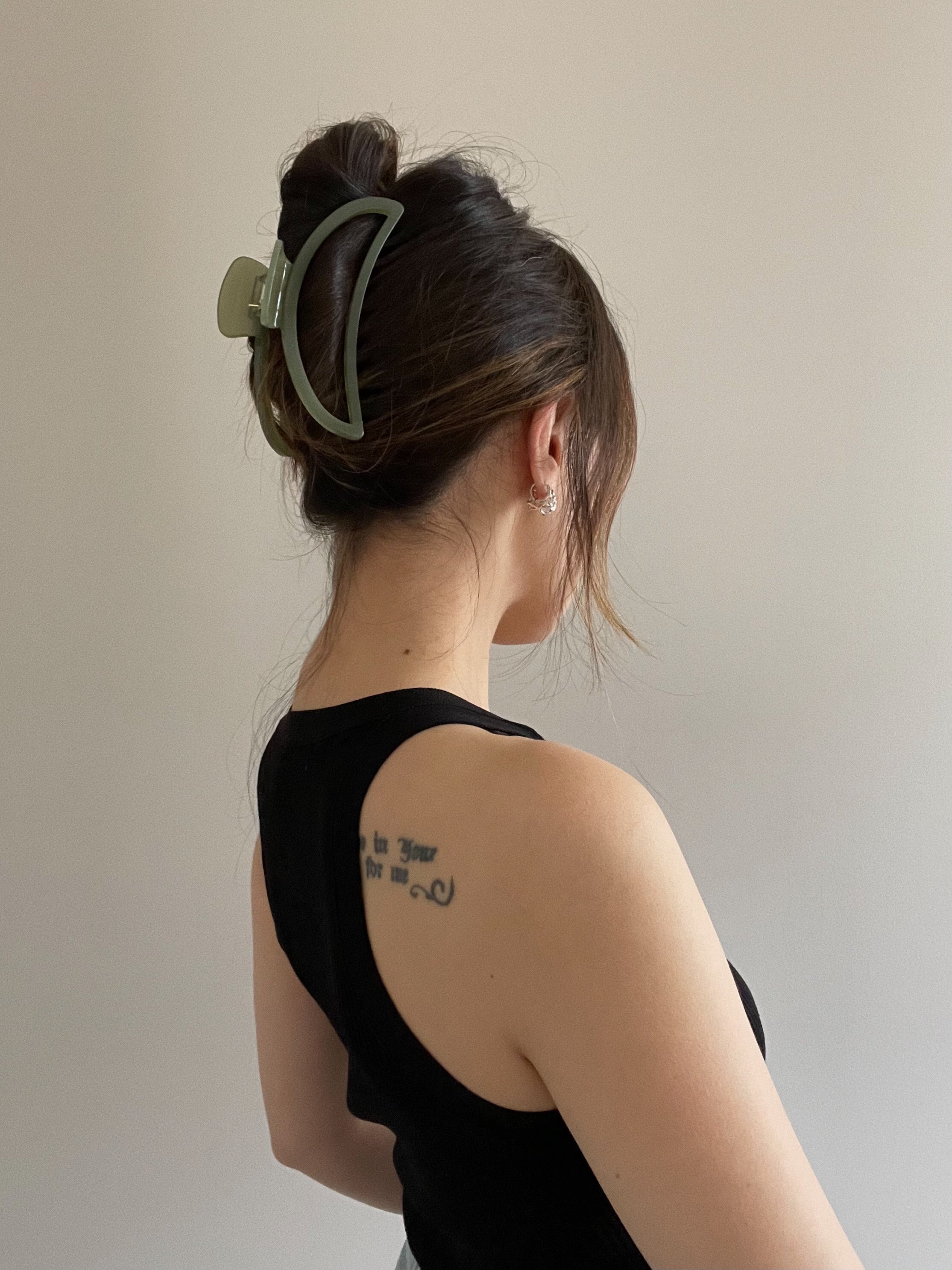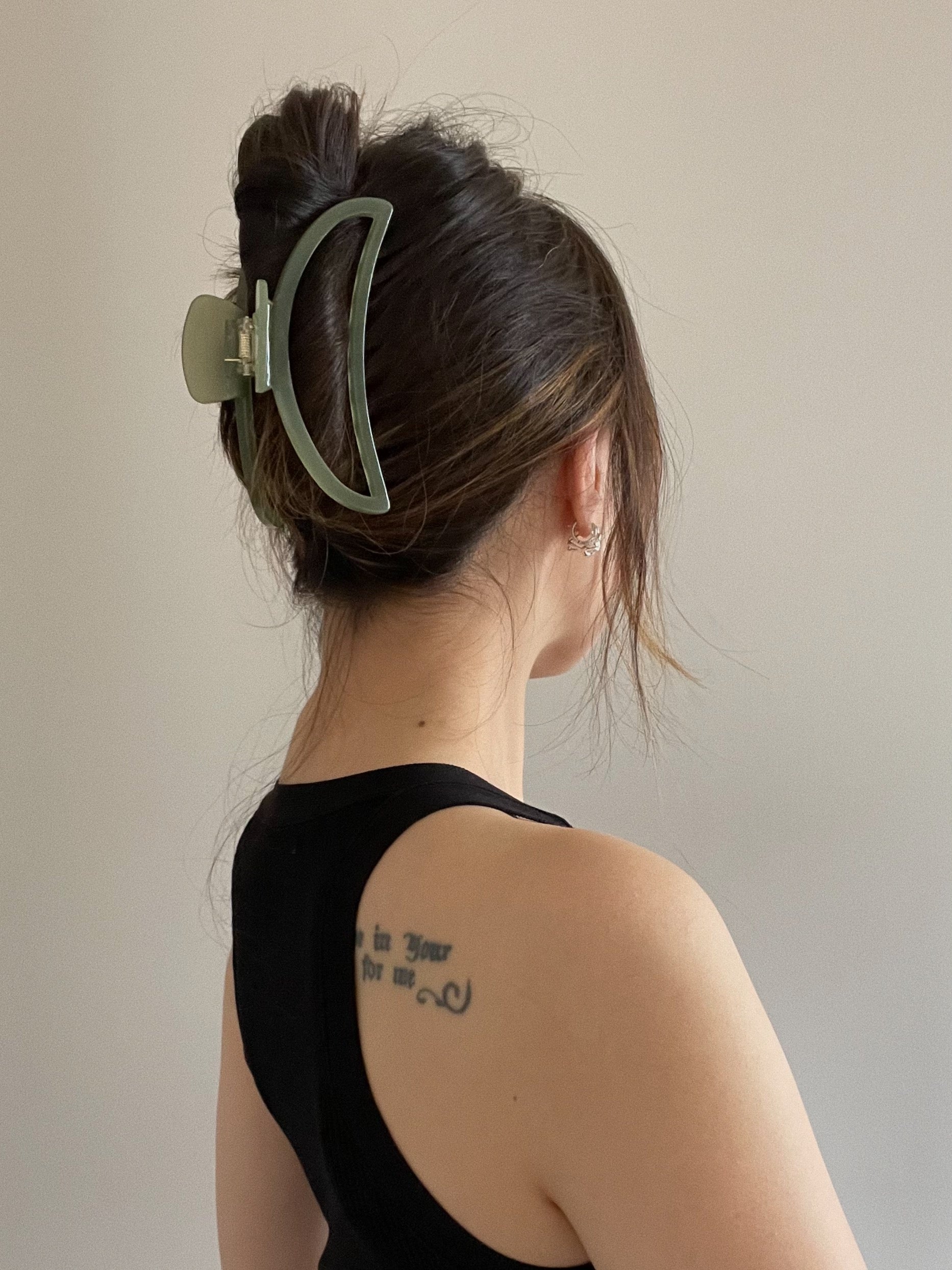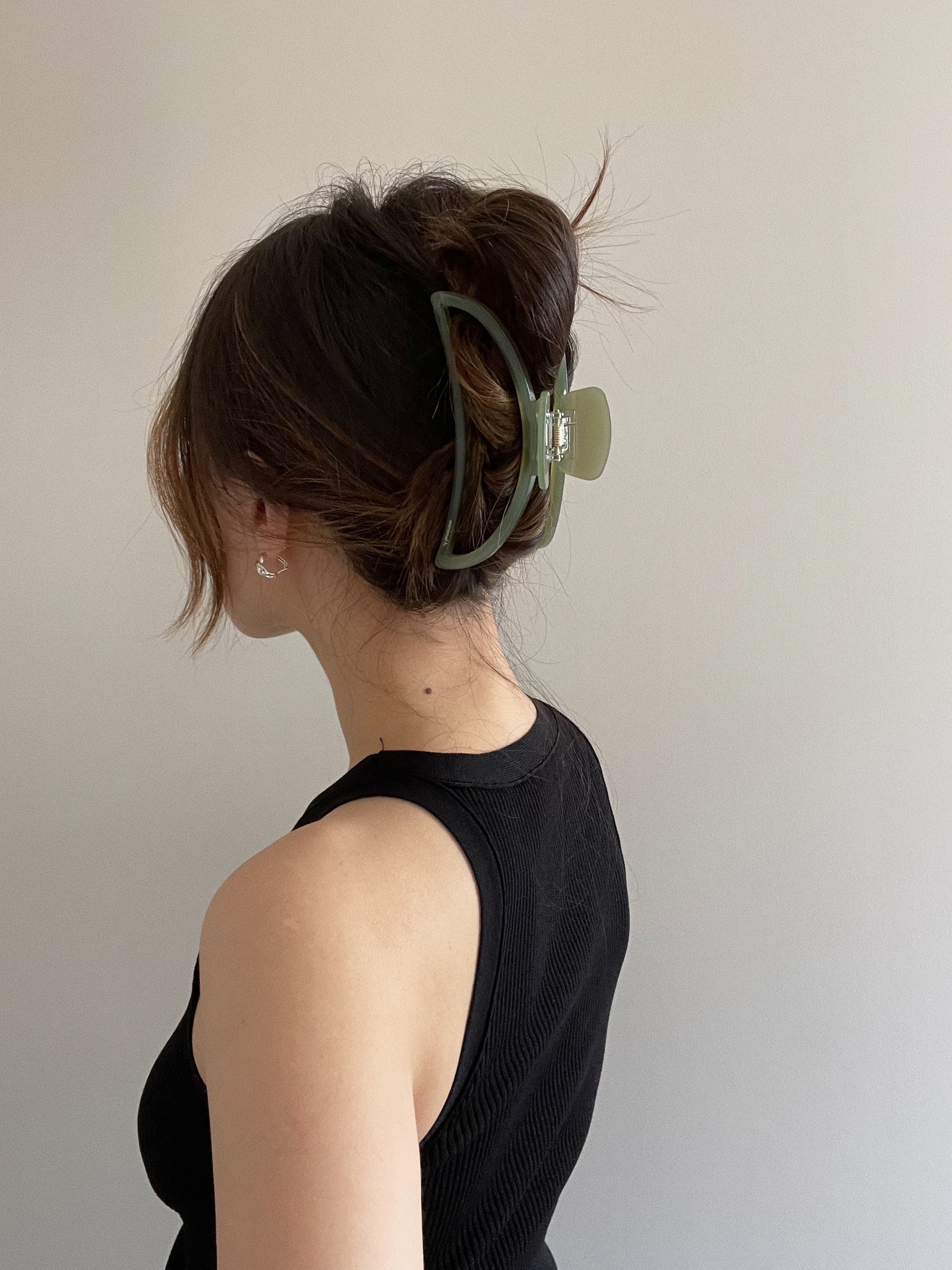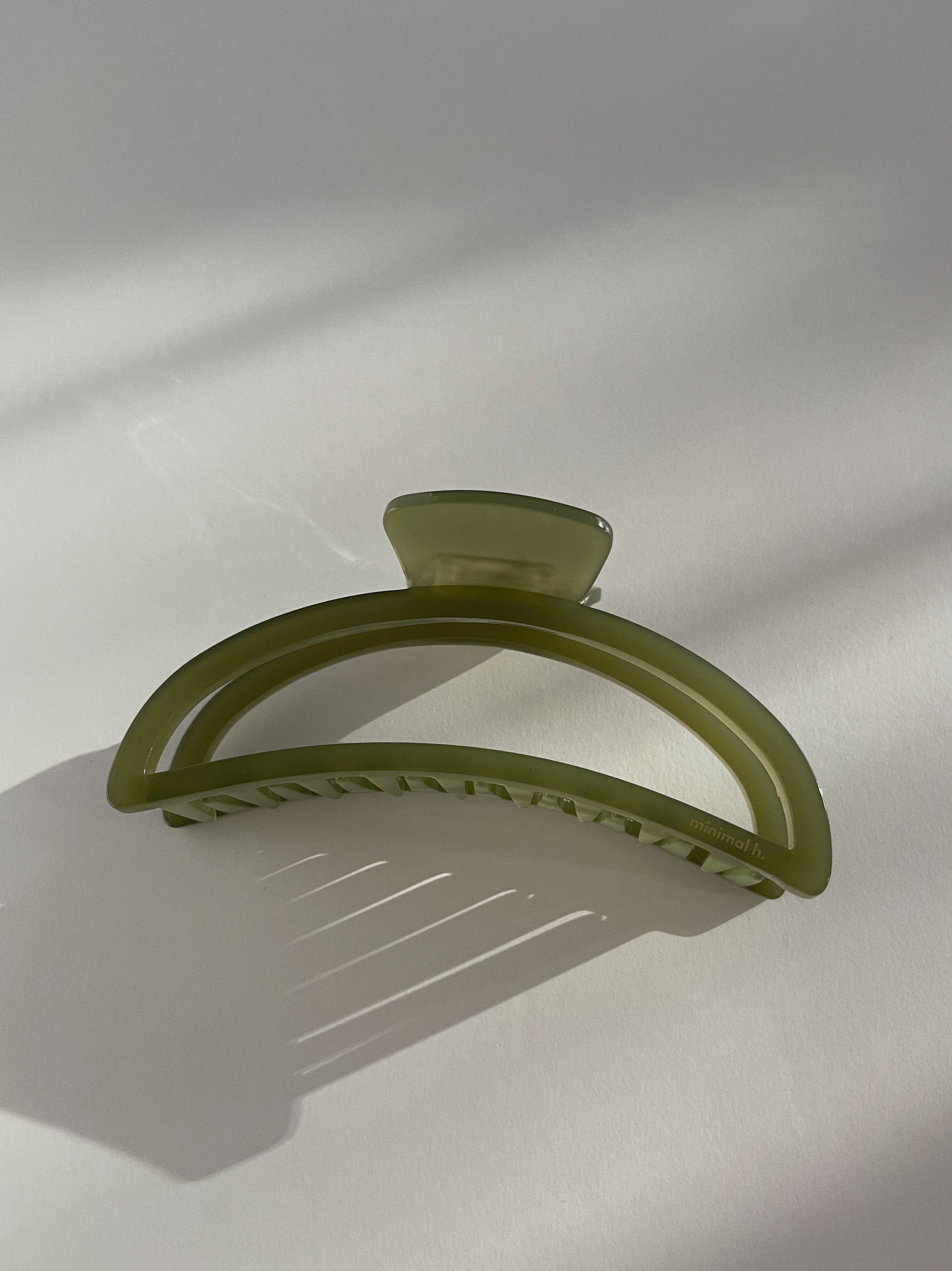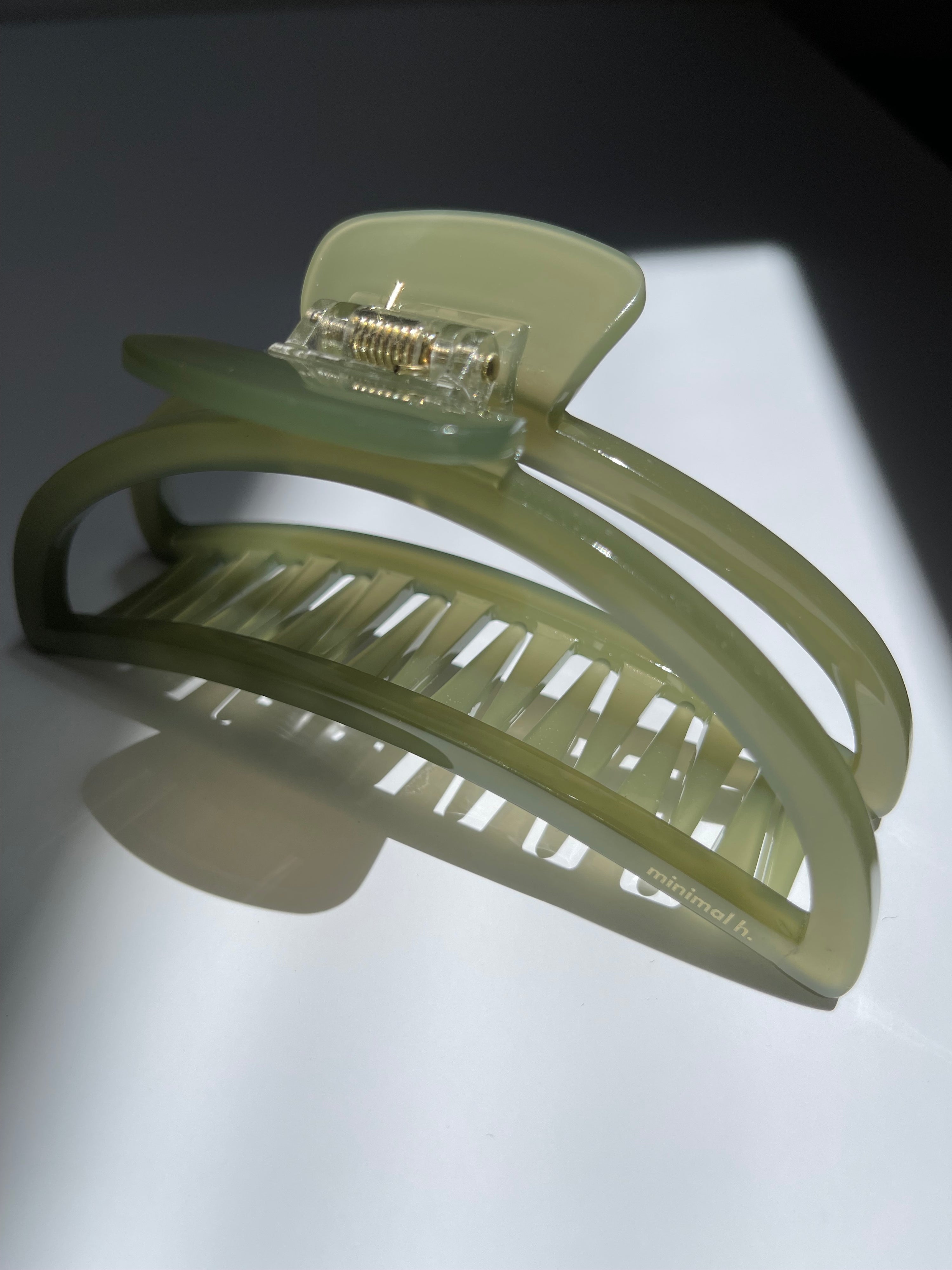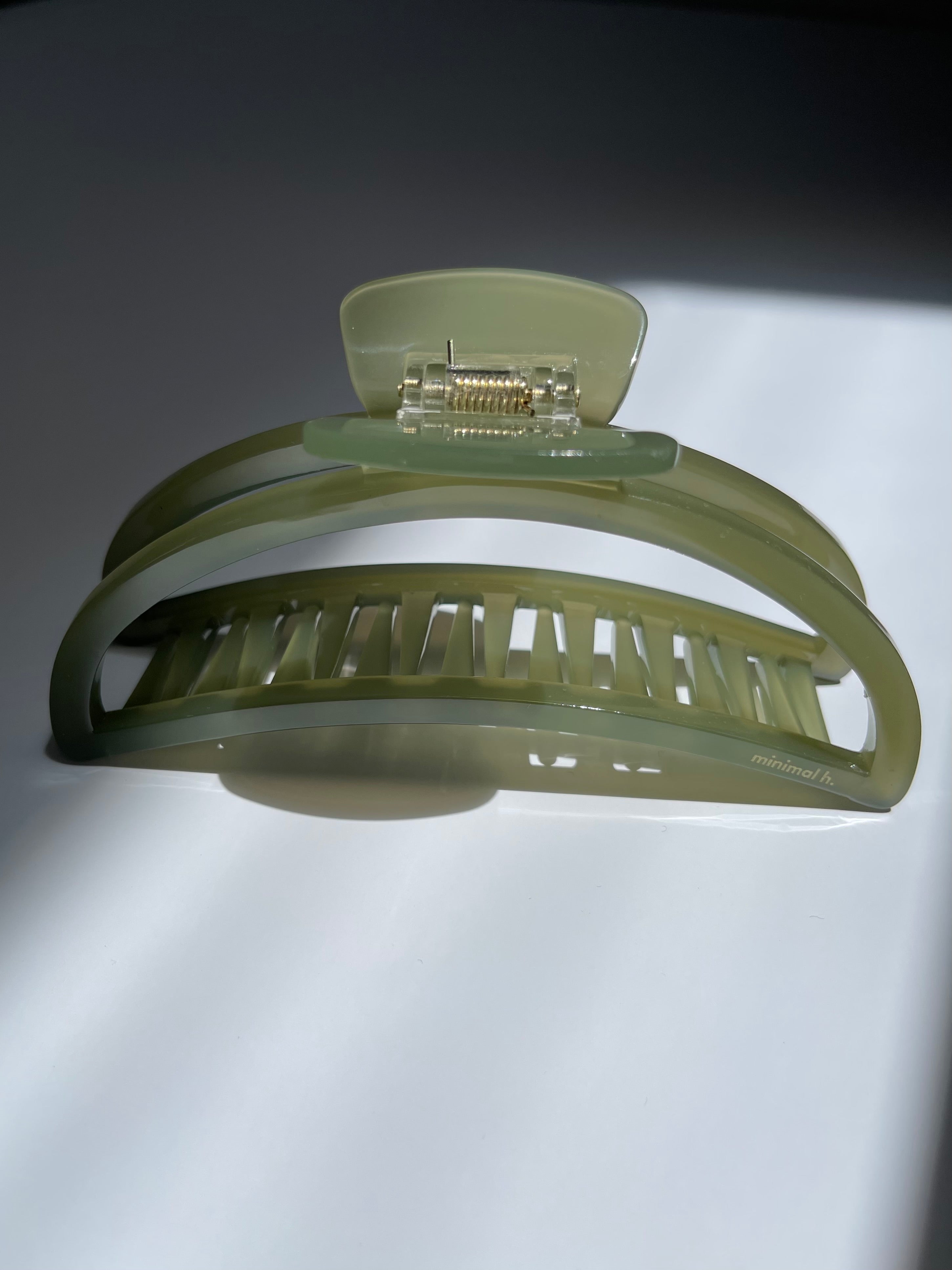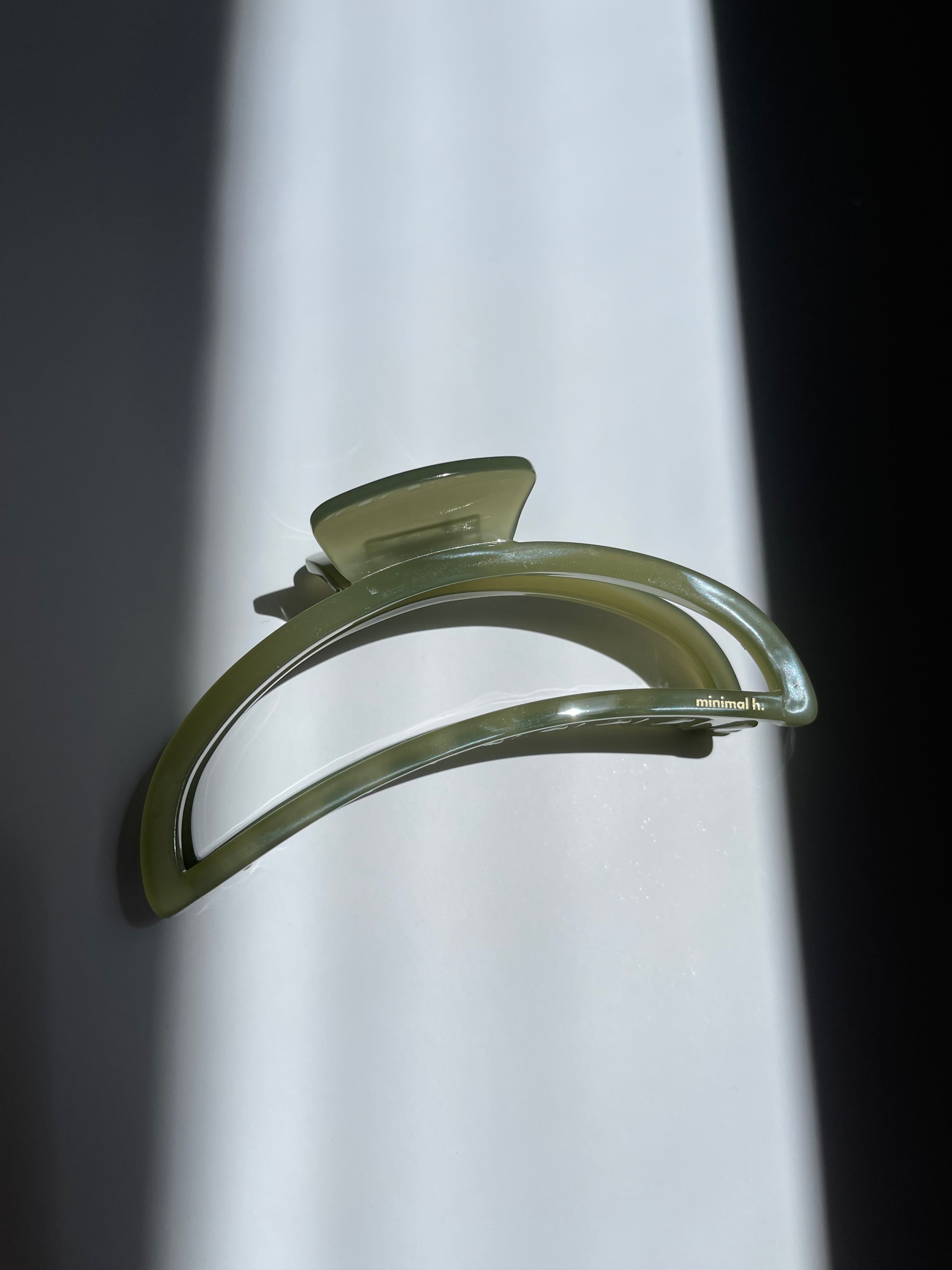 LARGE SAGE GREEN CLAWCLIP
Minimal frame design beautiful sage green claw clip
Great for long hair
Made with eco- friendly cellulose acetate
Size: 12cm
LARGE SAGE GREEN CLAWCLIP
LOVE THIS CLAW CLIP
The shape and colour of the claw clip is great. Holds the weight of my long hair and feels very secure and sturdy. All the products I've bought from minimal h have been great quality. Thanks
Lovey!
This claw clip is gorgeous and I was totally surprised that it was able to handle my thick long hair. The color reminds me of sea glass in the sunlight. I constantly get compliments on this clip, I want to get the ivory glow color too!
Obsessed with the color
Obsessed with the color! Nice and large. Would have liked the clip to hold a bit tighter (like the French Butterfly claw clips) but it does the job and received compliments already!
Perfect
The curved shape is very flattering and I love the minimal frame. It holds up all of my medium thickness waist length hair.
Beautiful claw clip
Great clip, beautiful colour. I have medium length thick hair and it holds up well all day. Would recommend! My first purchase from minimalh and would definitely get more accessories from here.