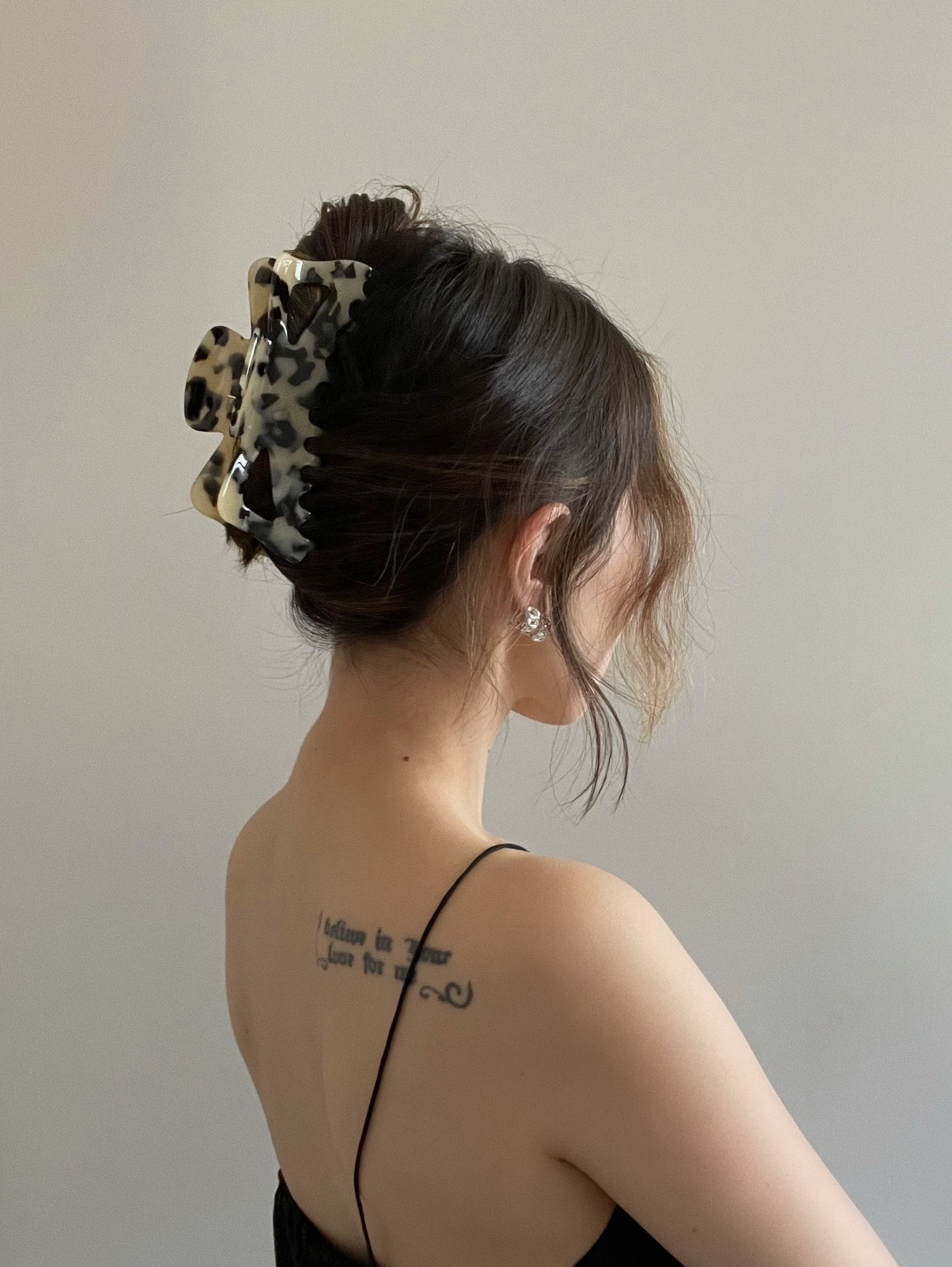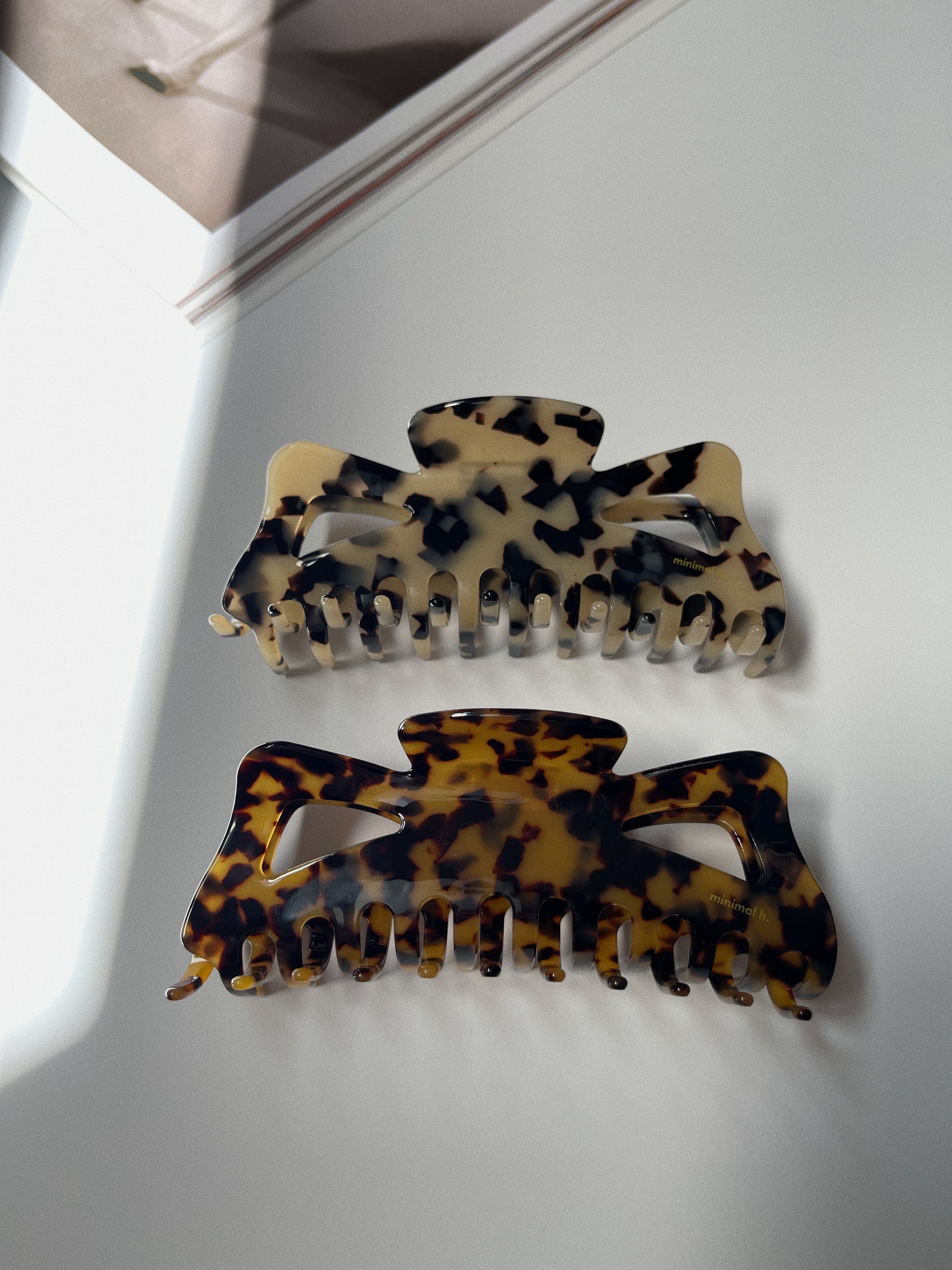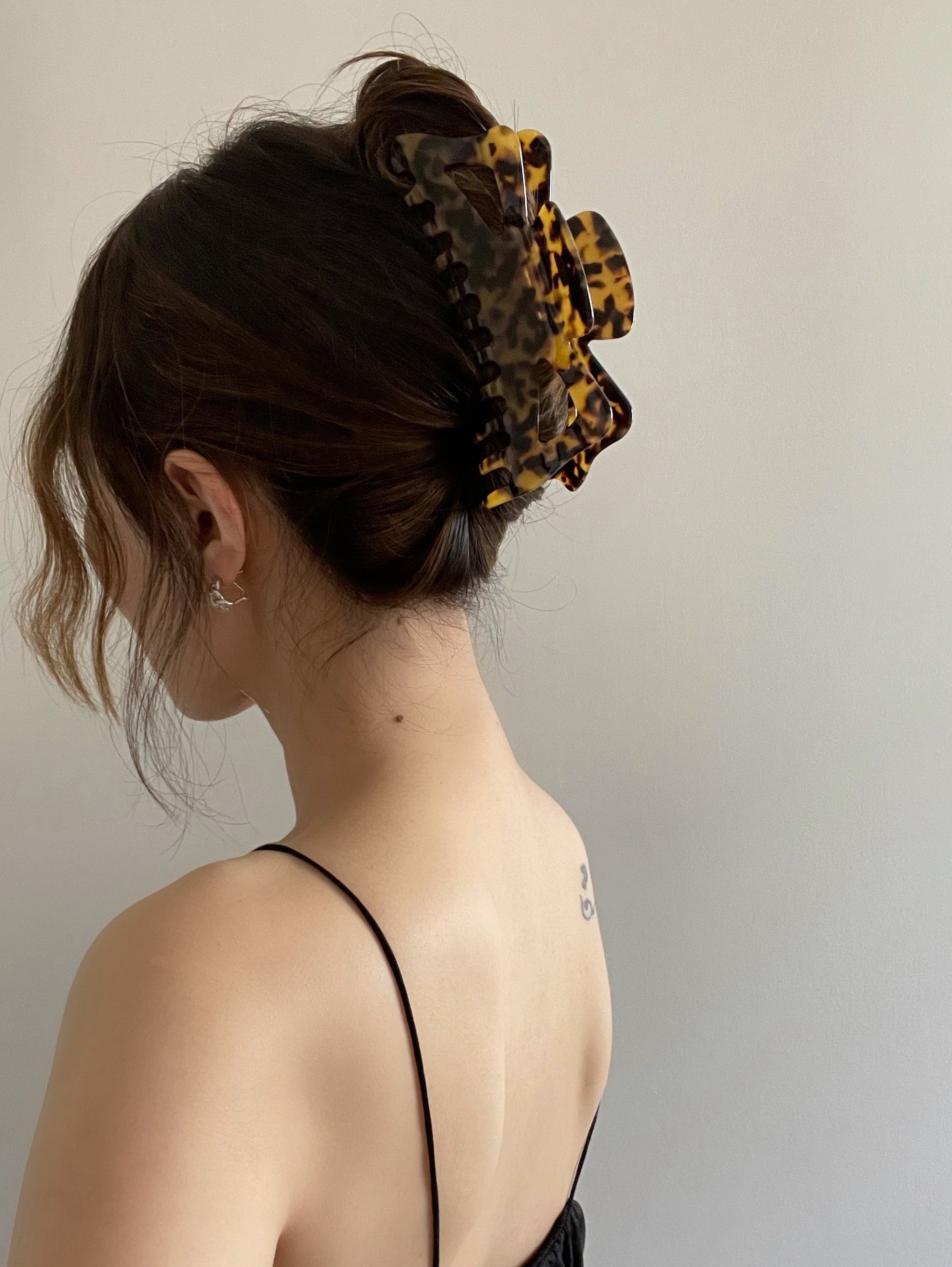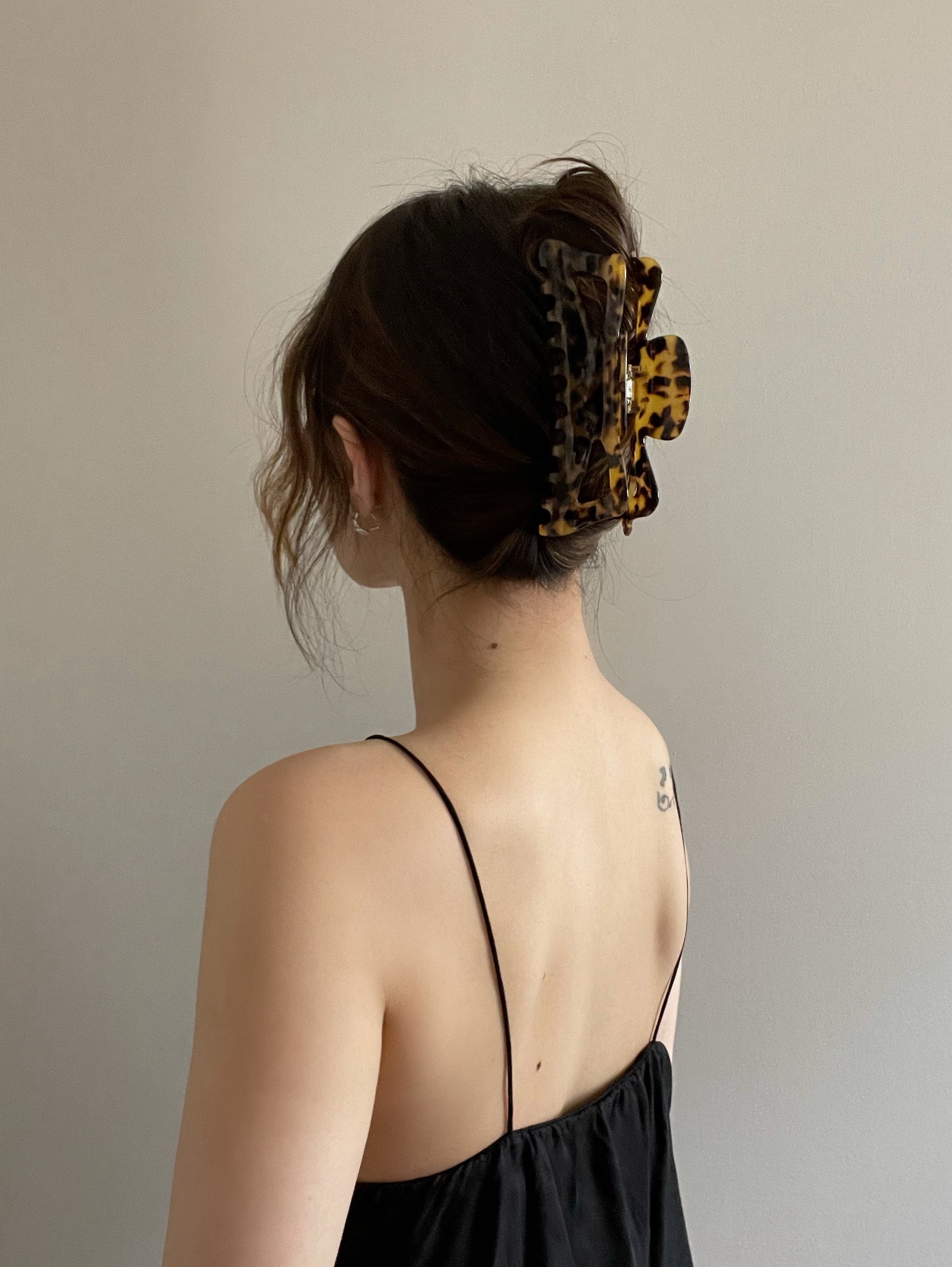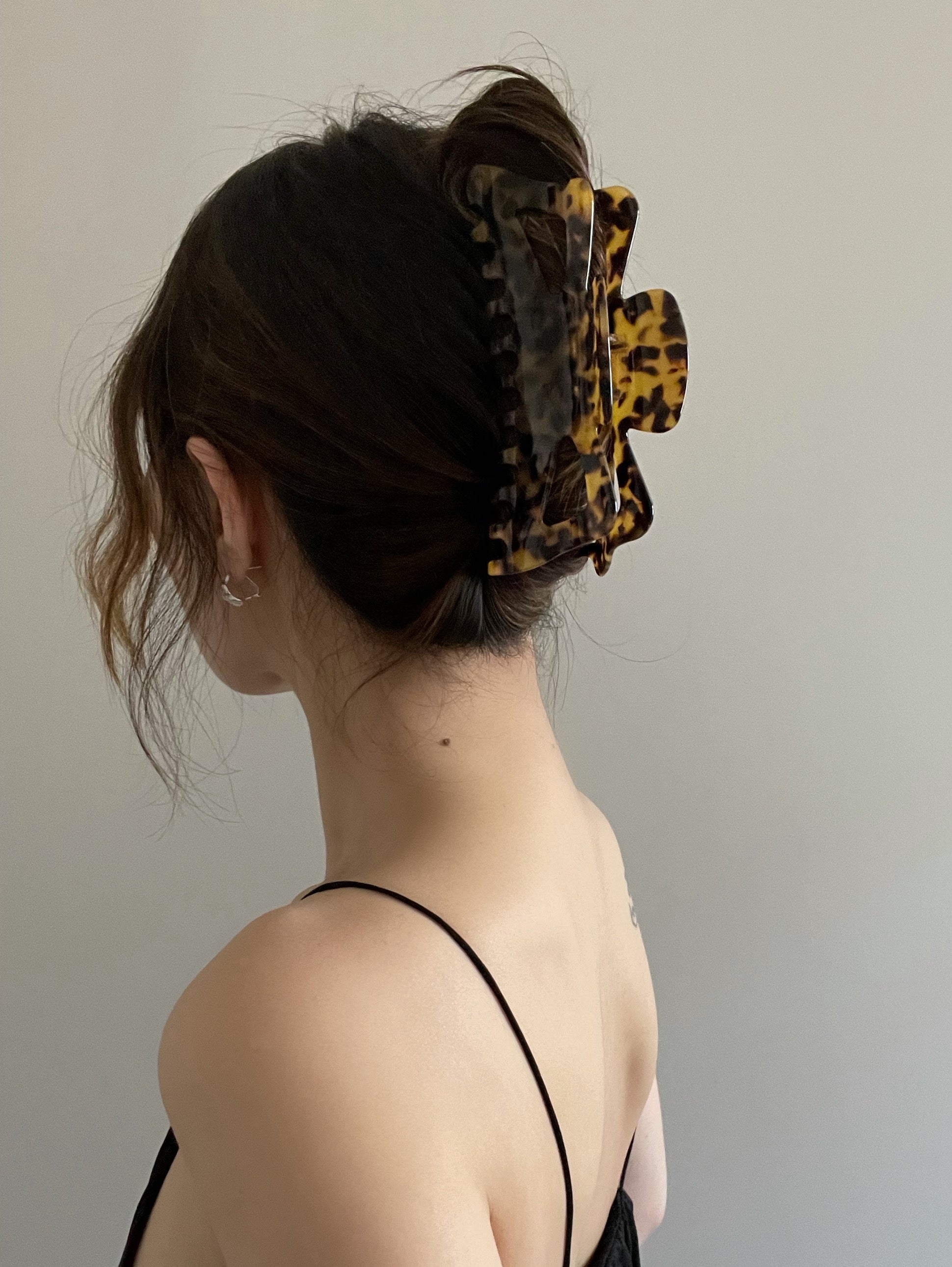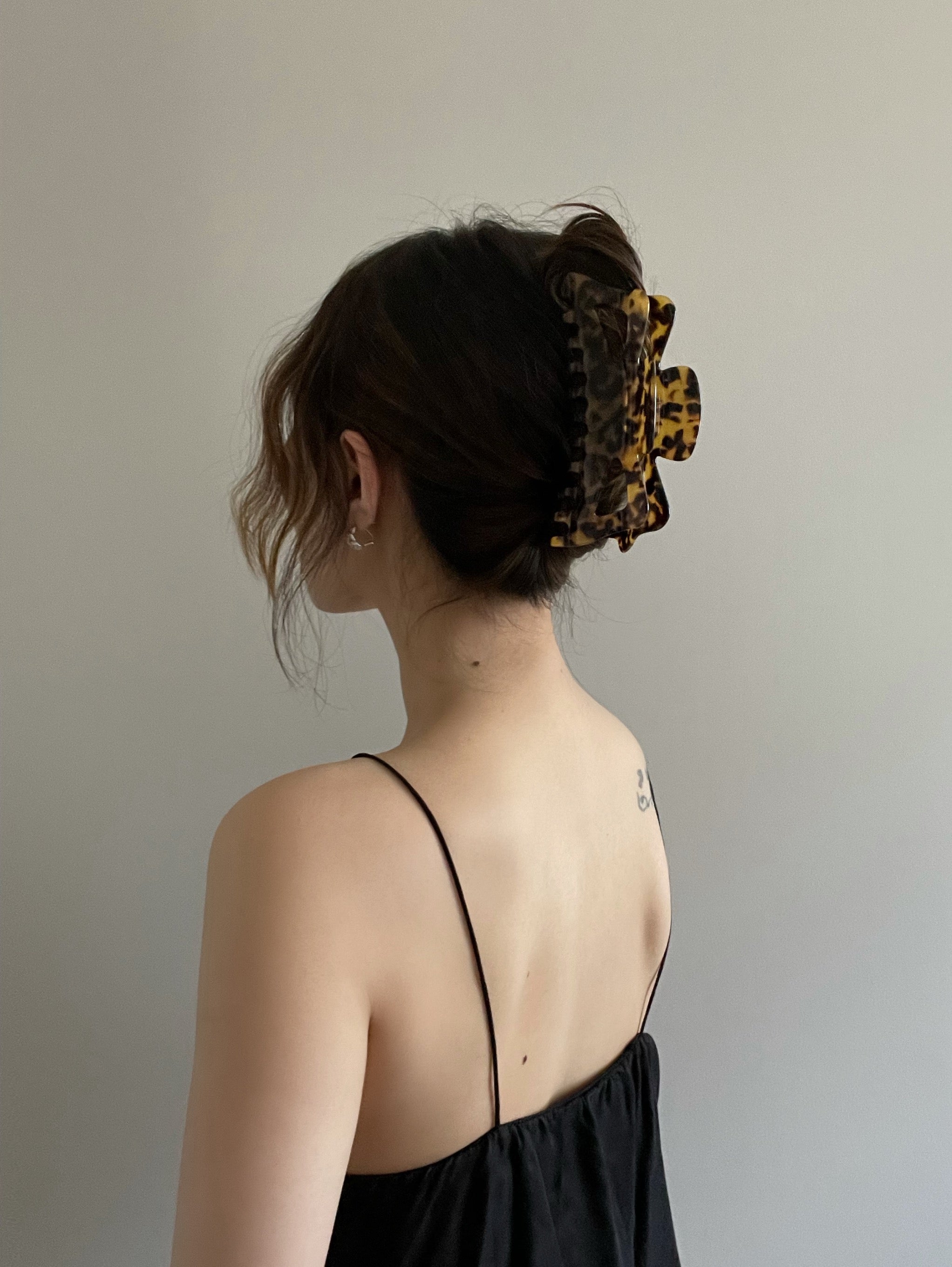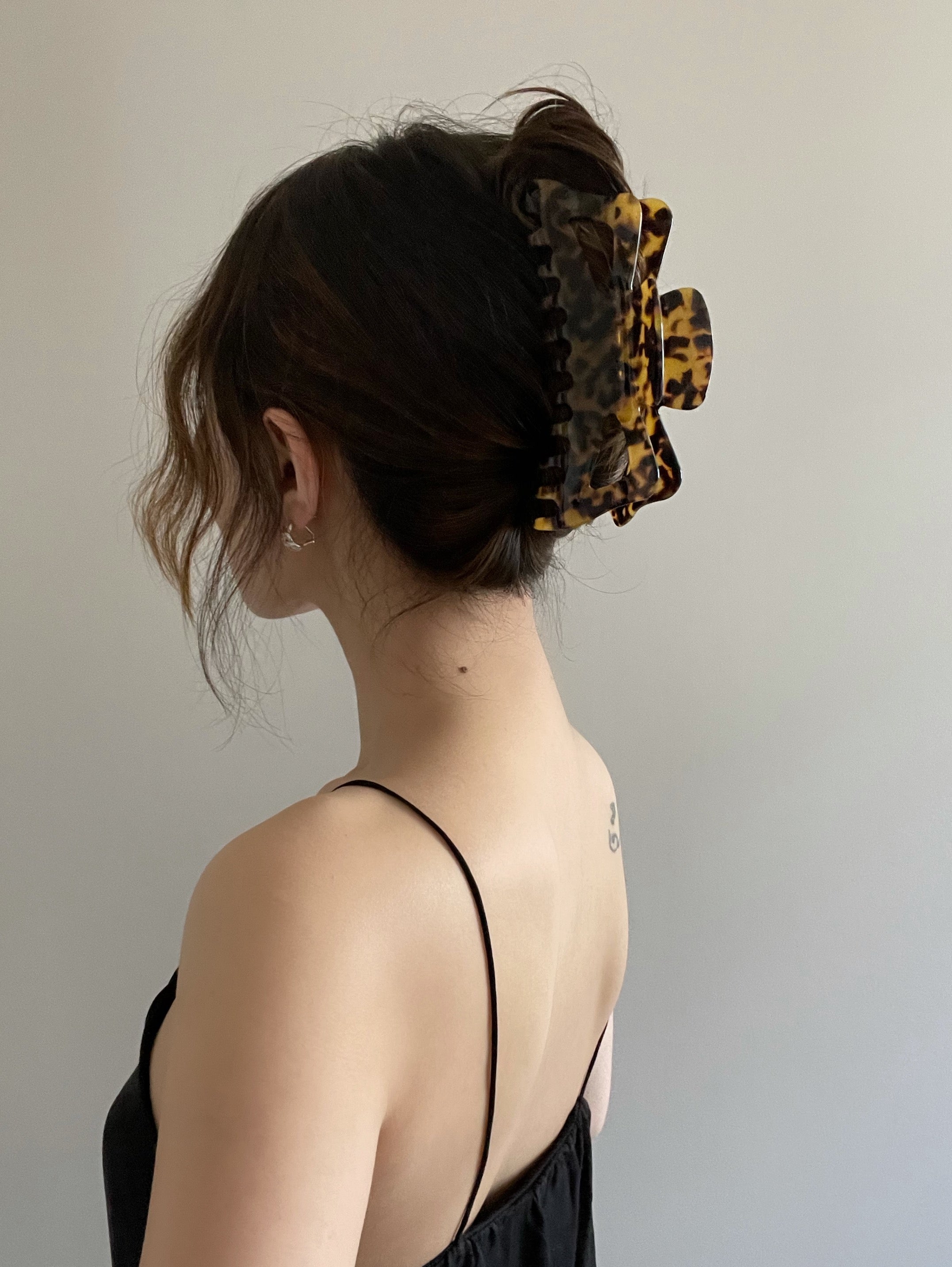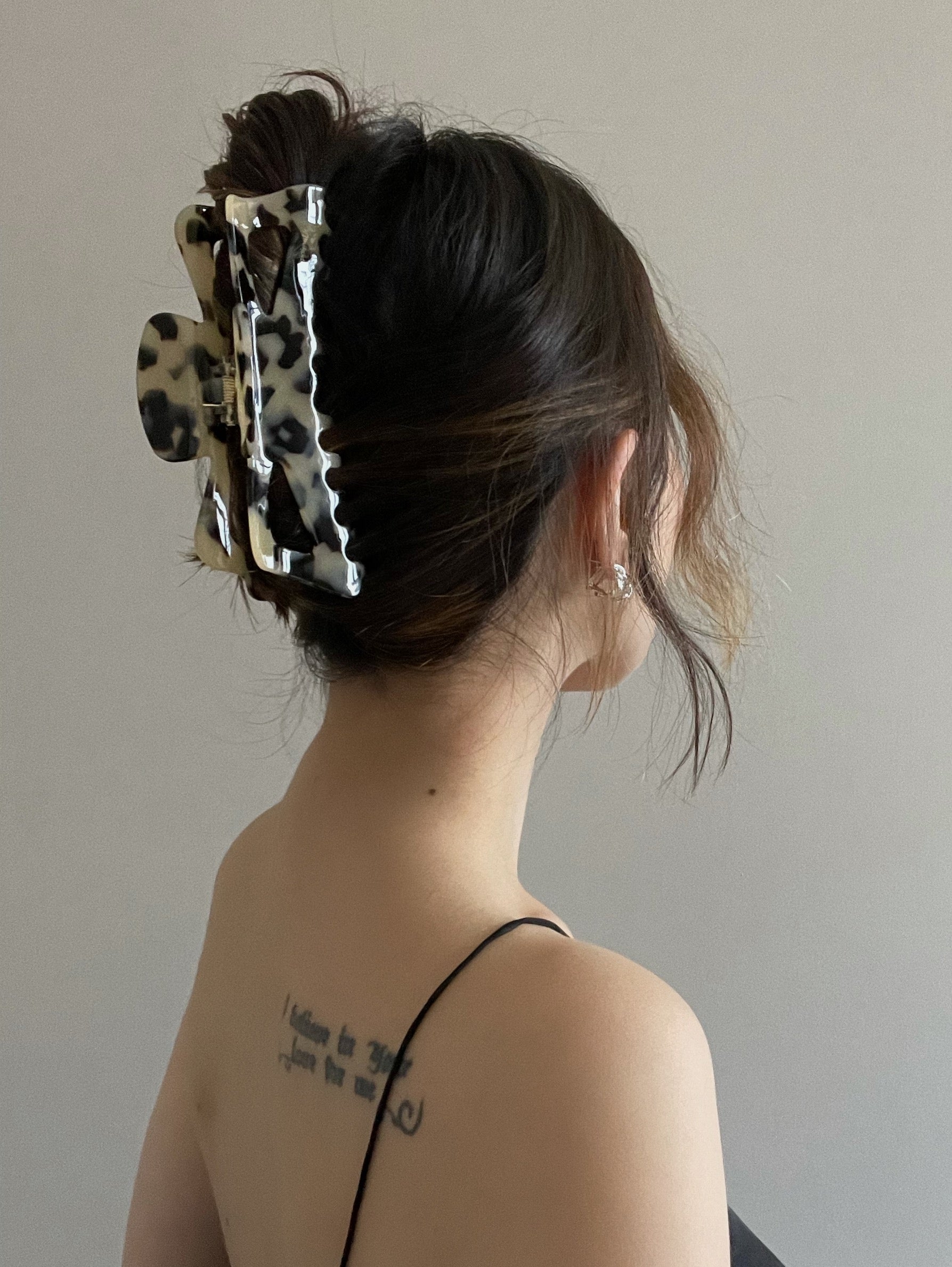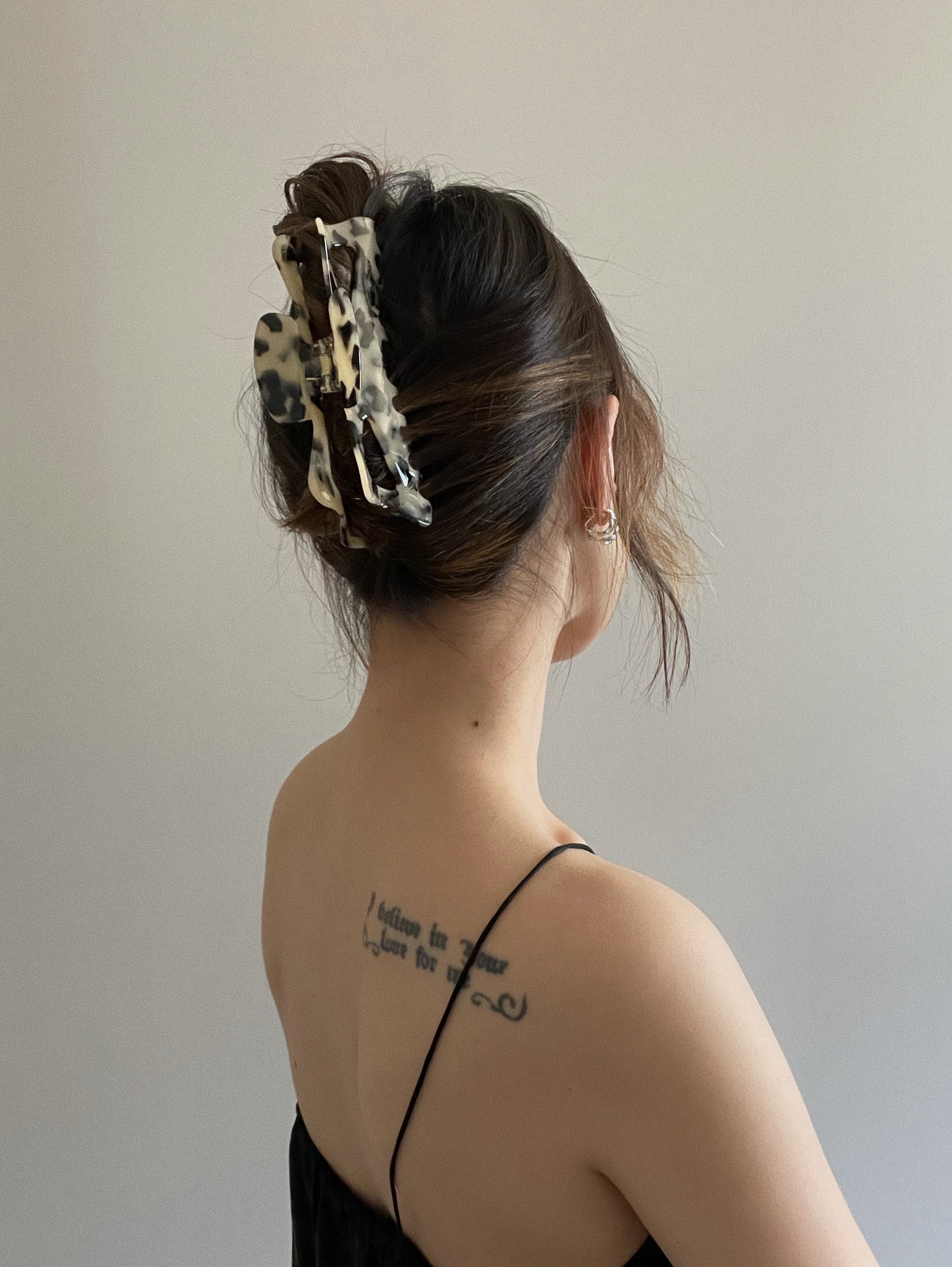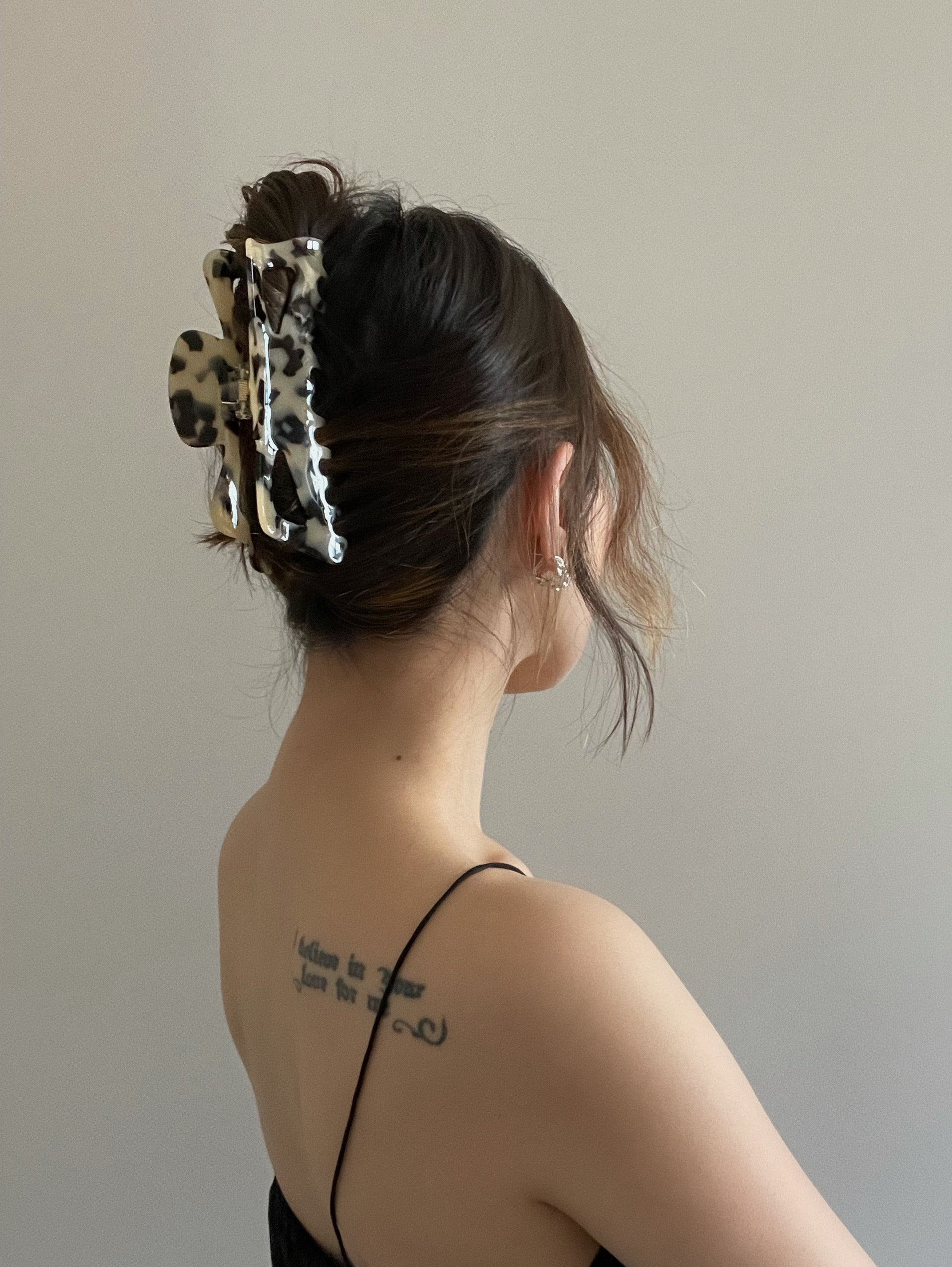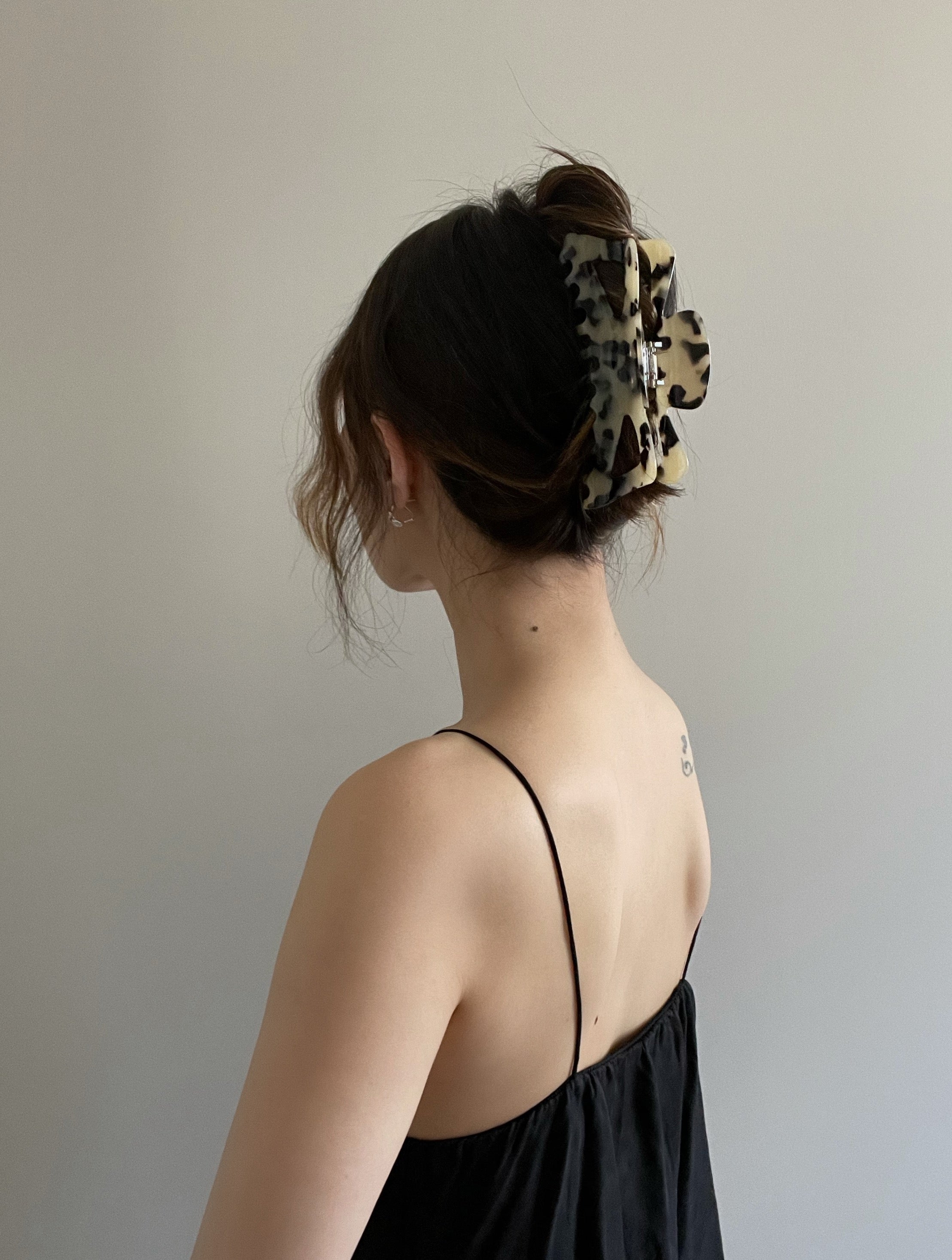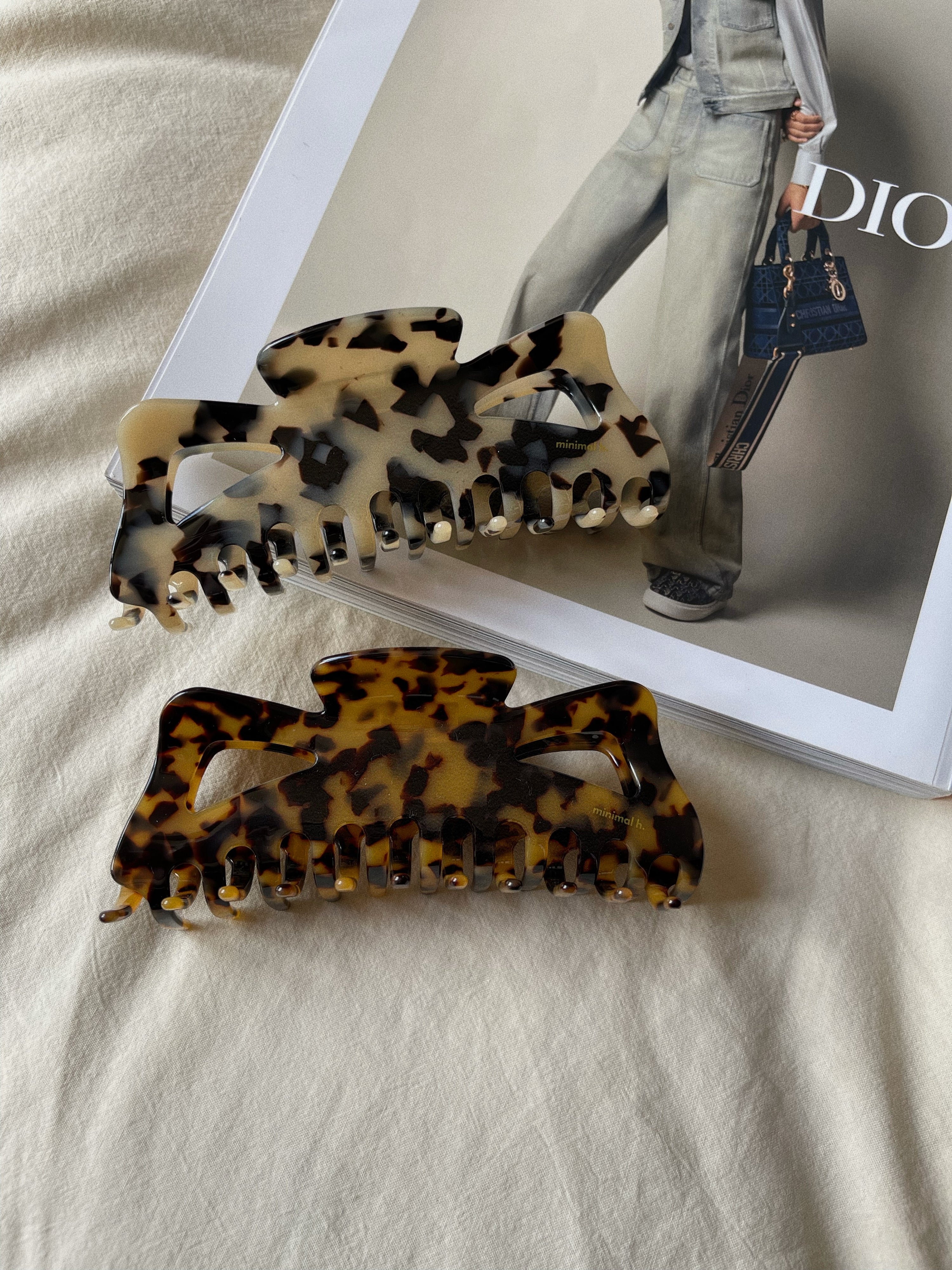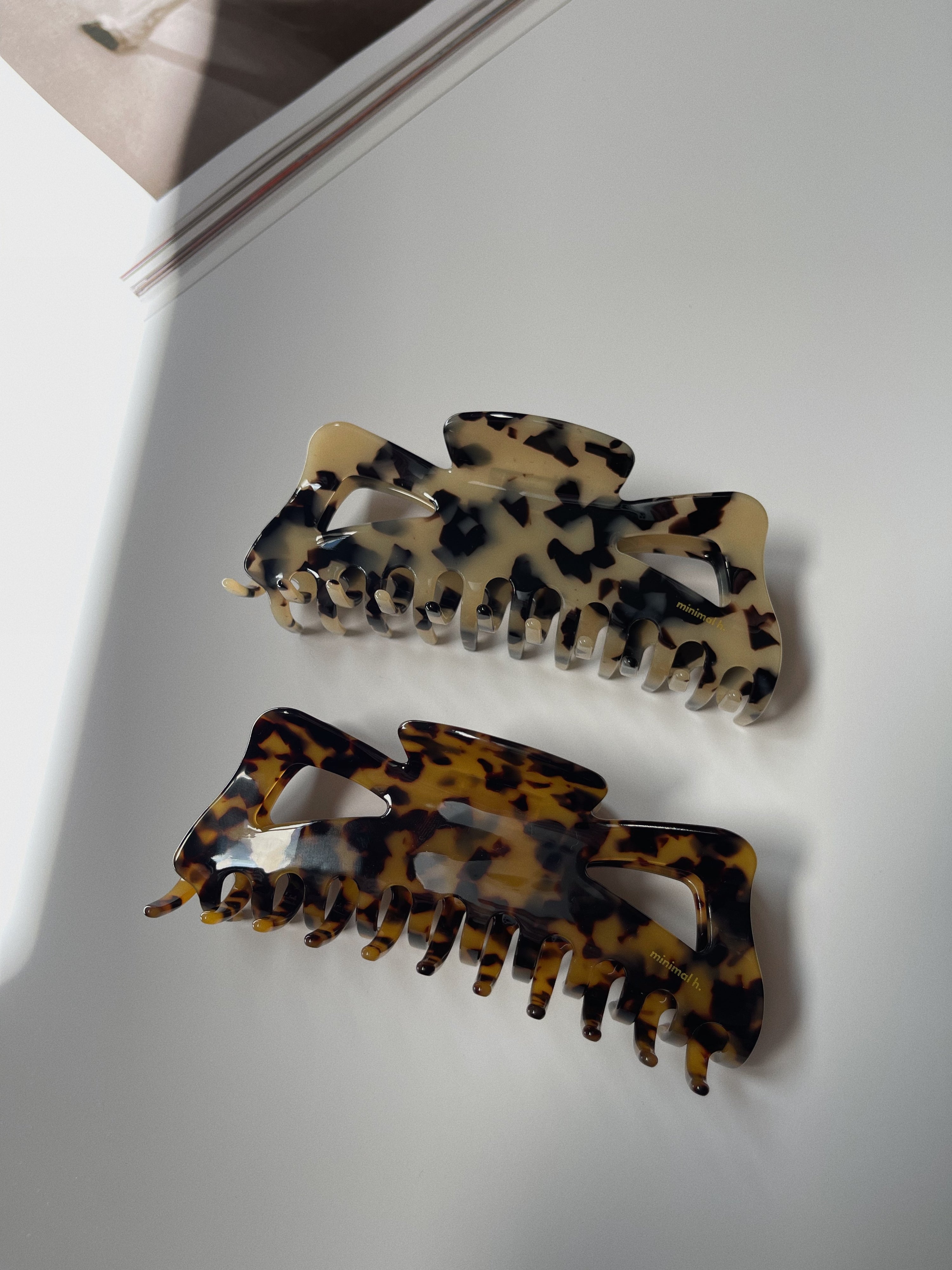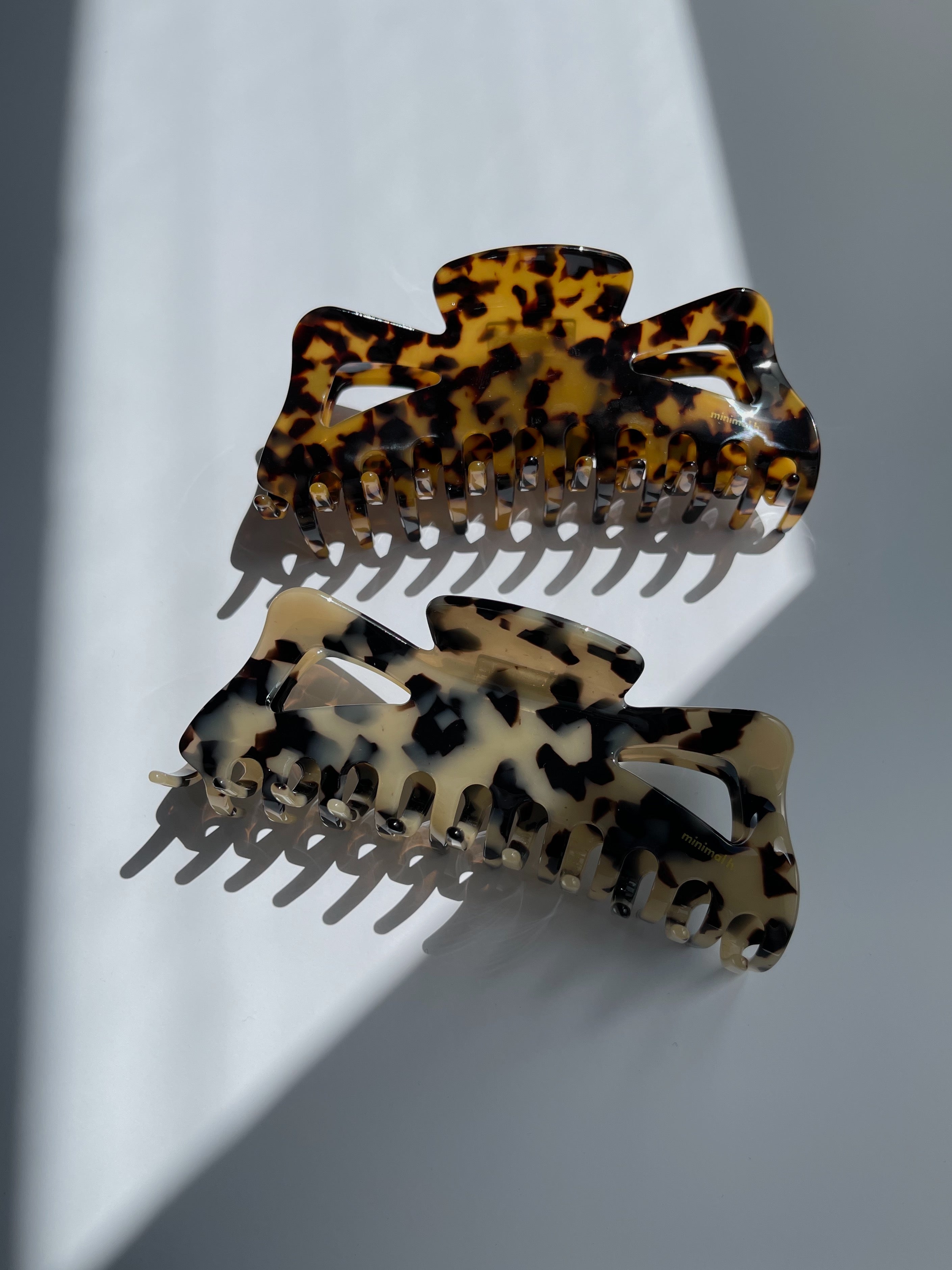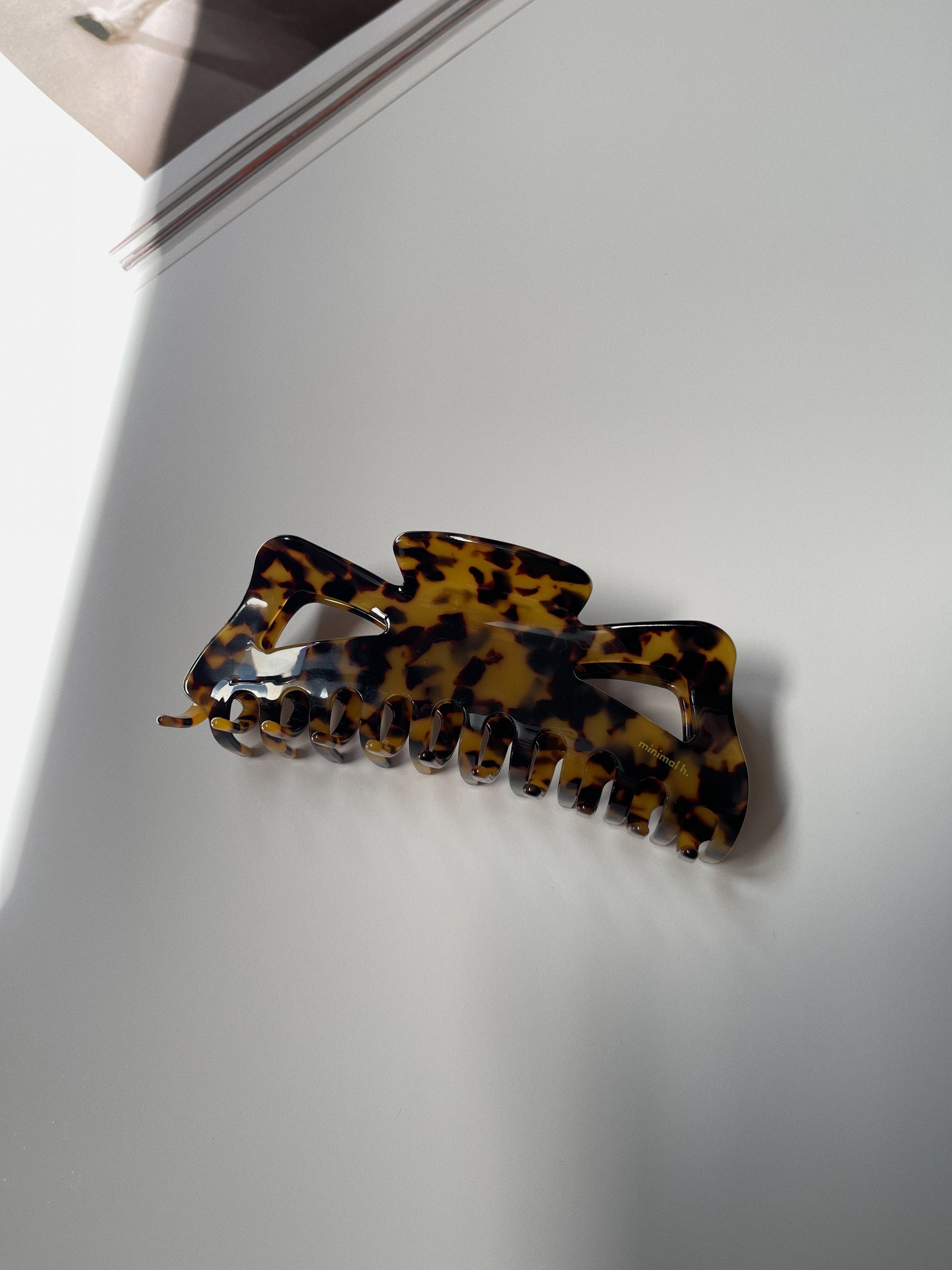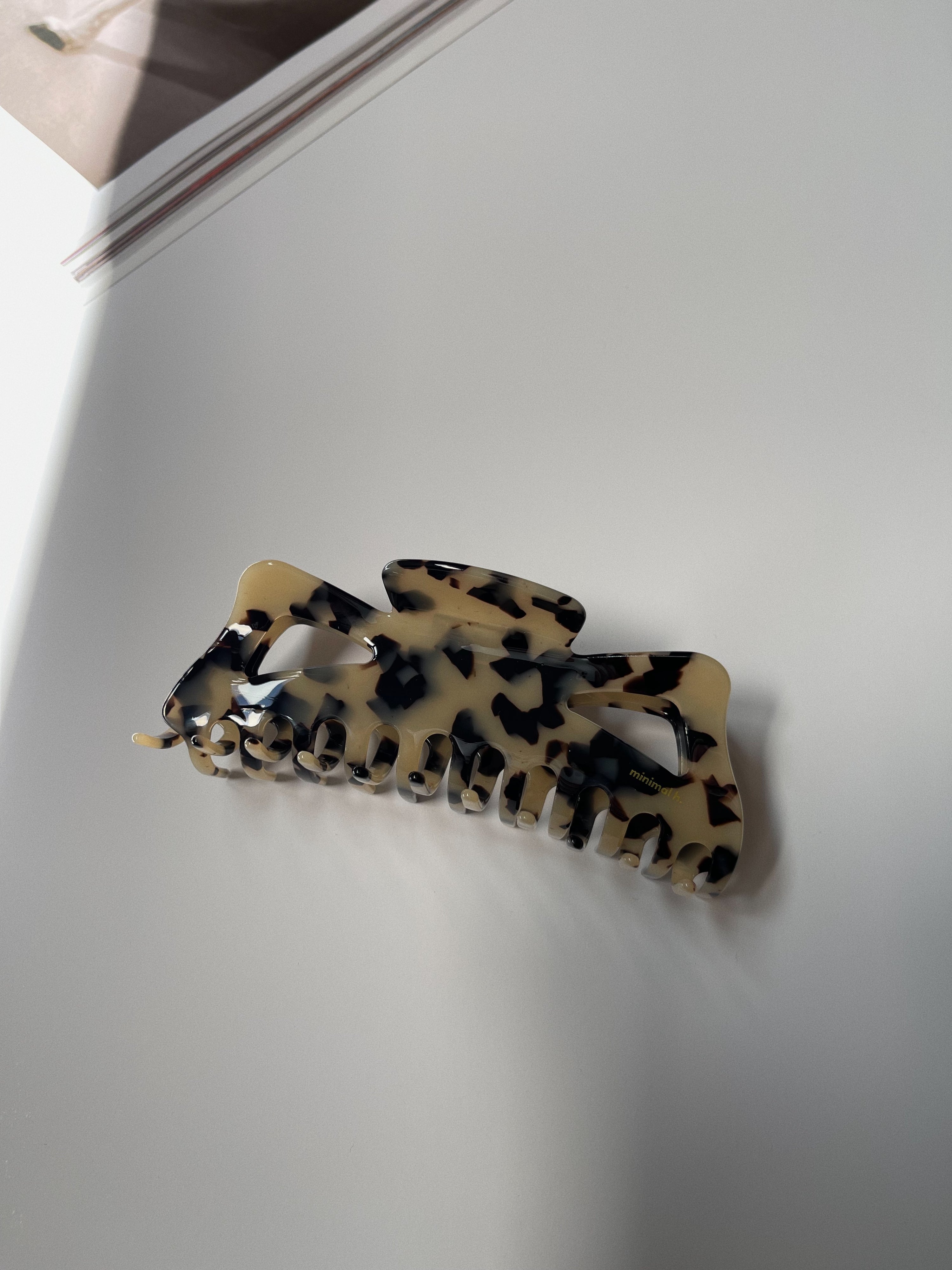 LARGE FRENCH BUTTERFLY CLAWCLIP
Minimal h. popular French butterfly clawclips are back with 13.5cm large size
great for long hair
made with eco- friendly cellulose acetate
beautiful brown tortoise & beige tortoise style
Size: 13.5cm
LARGE FRENCH BUTTERFLY CLAWCLIP
Ideal
I bought this clip in both colourways. Each colour is gorgeous. I have thick, volumous, frizzy, textured hair at shoulder blade length. Clips are generally difficult to find big enough for my hair as well as to stay in place. This clip holds all my hair up and it's been so easy to use. Looks great and not bulky.
My hair is almost Afro hair when dry and this clip actually stayed in place for entire day, felt comfortable and held well. (I tend to put the clip in when my hair is still damp as there's less volume so it's easier to gather it all and place the clip)
The design is more effective and better built compared to other butterfly clips I own and stunning, sophisticated colours.
Much better quality than all my clips from other brands. I love them both and would highly recommend minimal.h to others (especially women with textured hair).
I would feel confident purchasing more from minimal.h
Like it !!
Nice quality just not enough big for my extra long and heavy hair.
Perfect
I have a lot of hair and it's down to my waist and this clip holds it all without pulling on my head. Super comfy love it
Amazing
Super pretty and holds my hair all day! Love love ❤️
Excellent product
I bought this beautiful French Butterfly Clawclip as a present for my granddaughter and she loves it. She got lots of hair and the clip holds it perfectly. The quality is excellent. Very satisfied with the purchase.