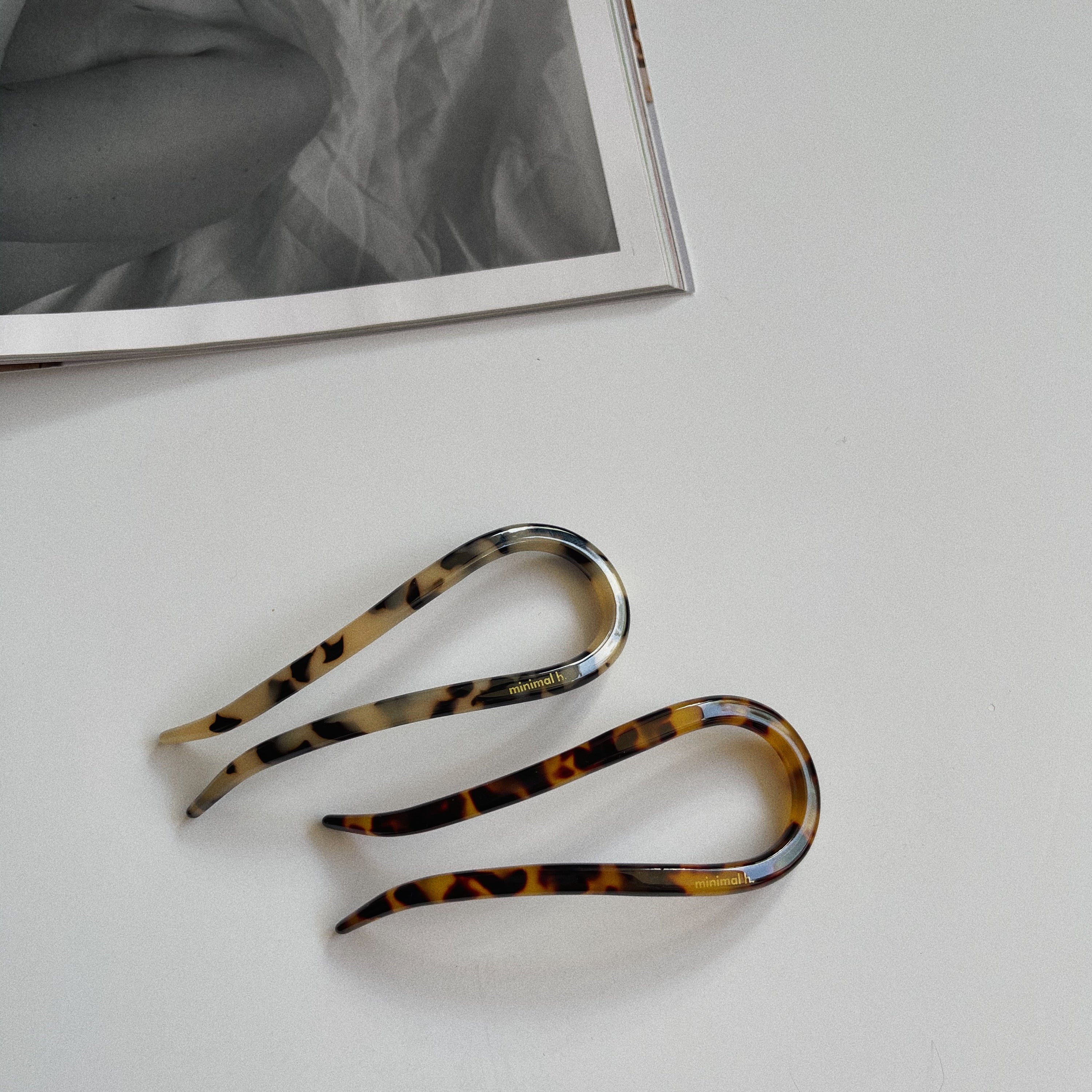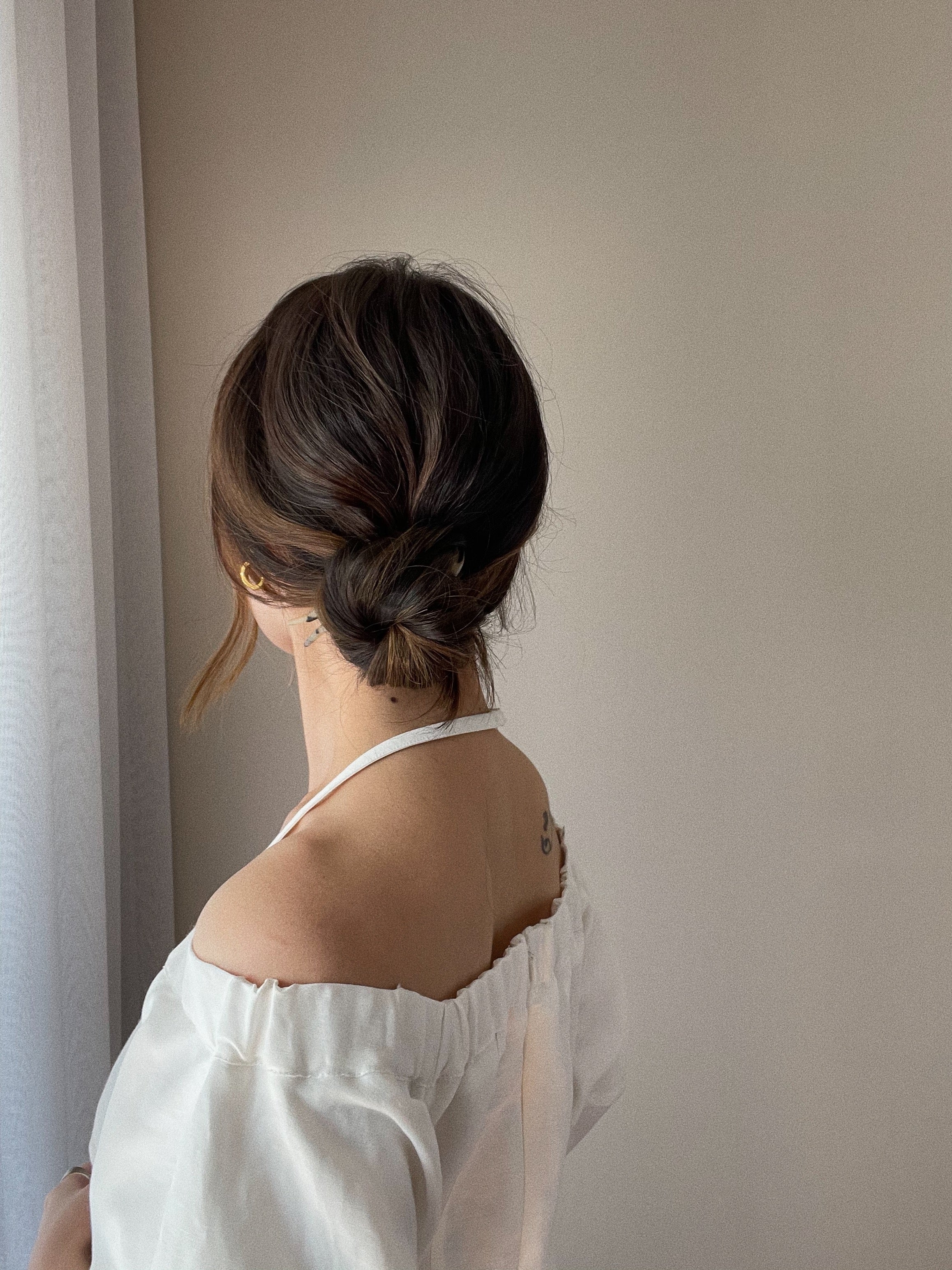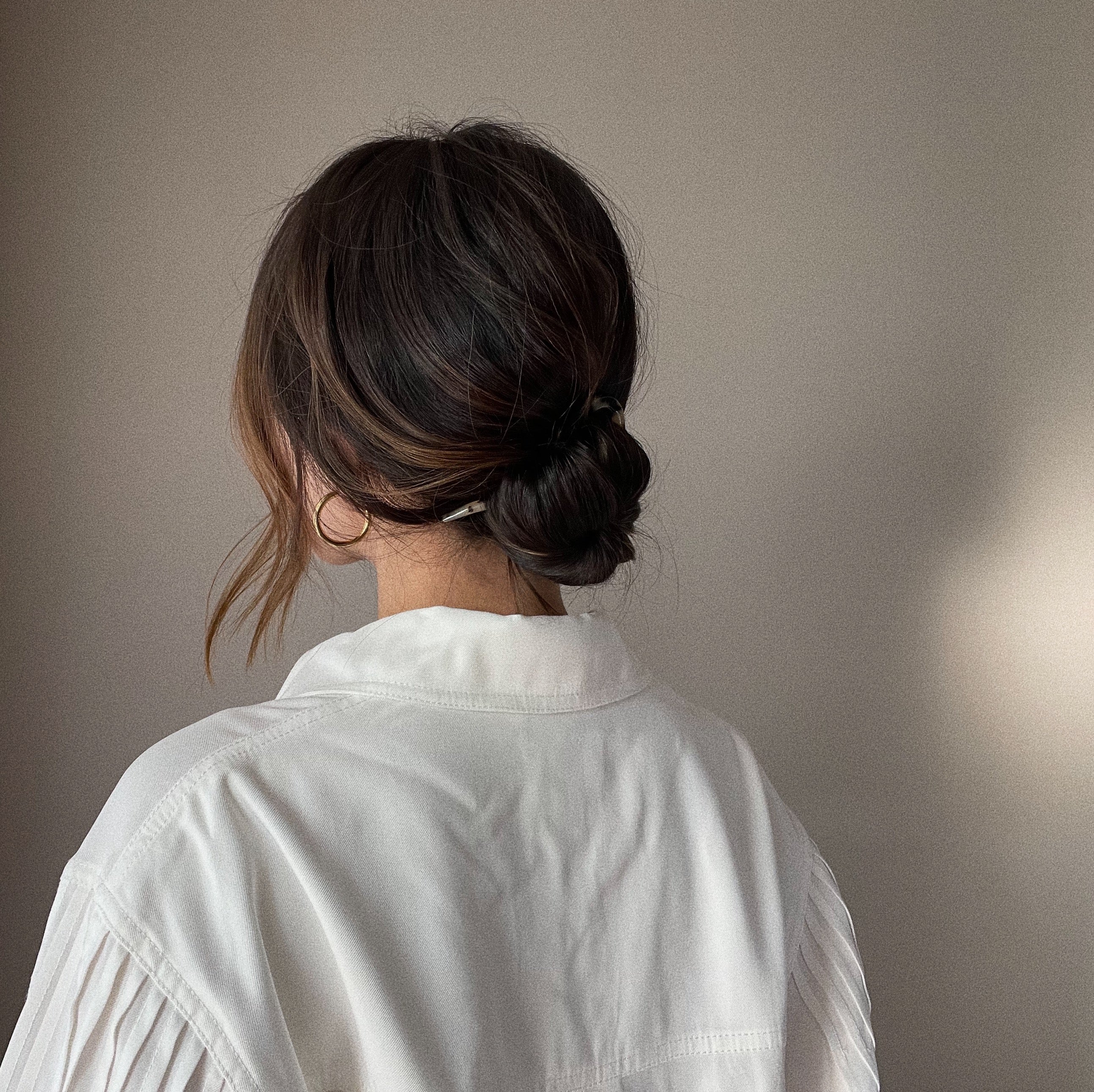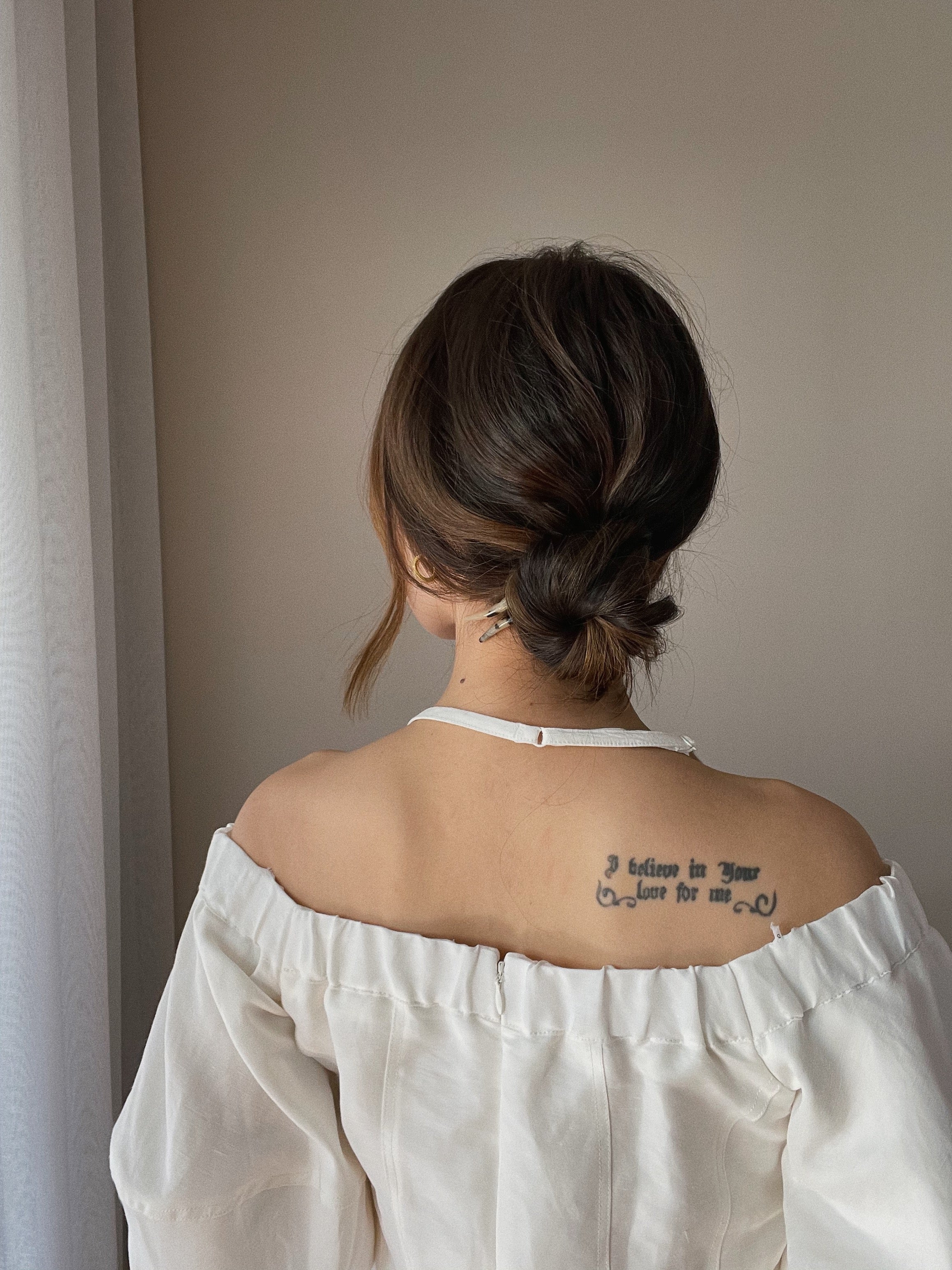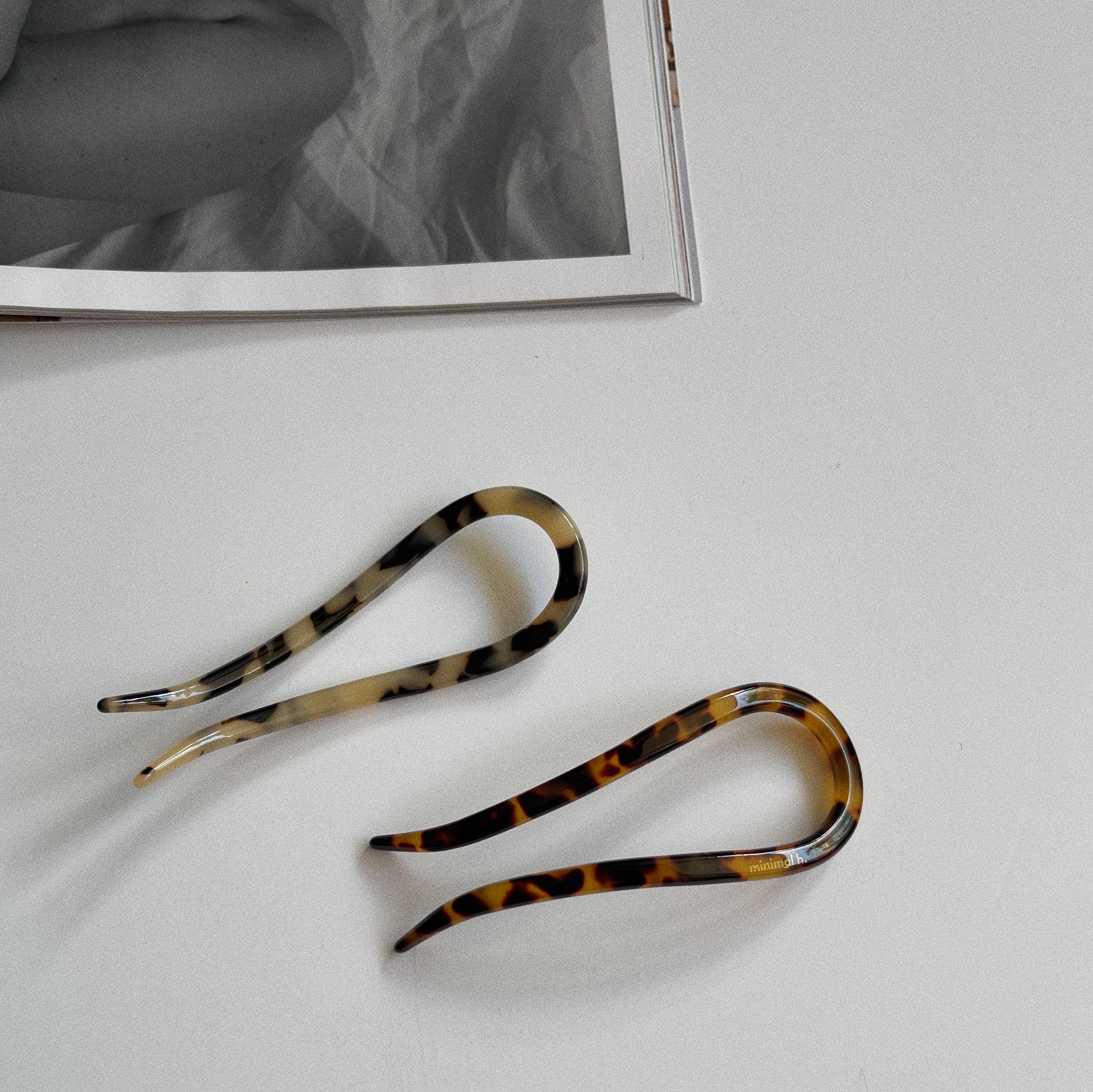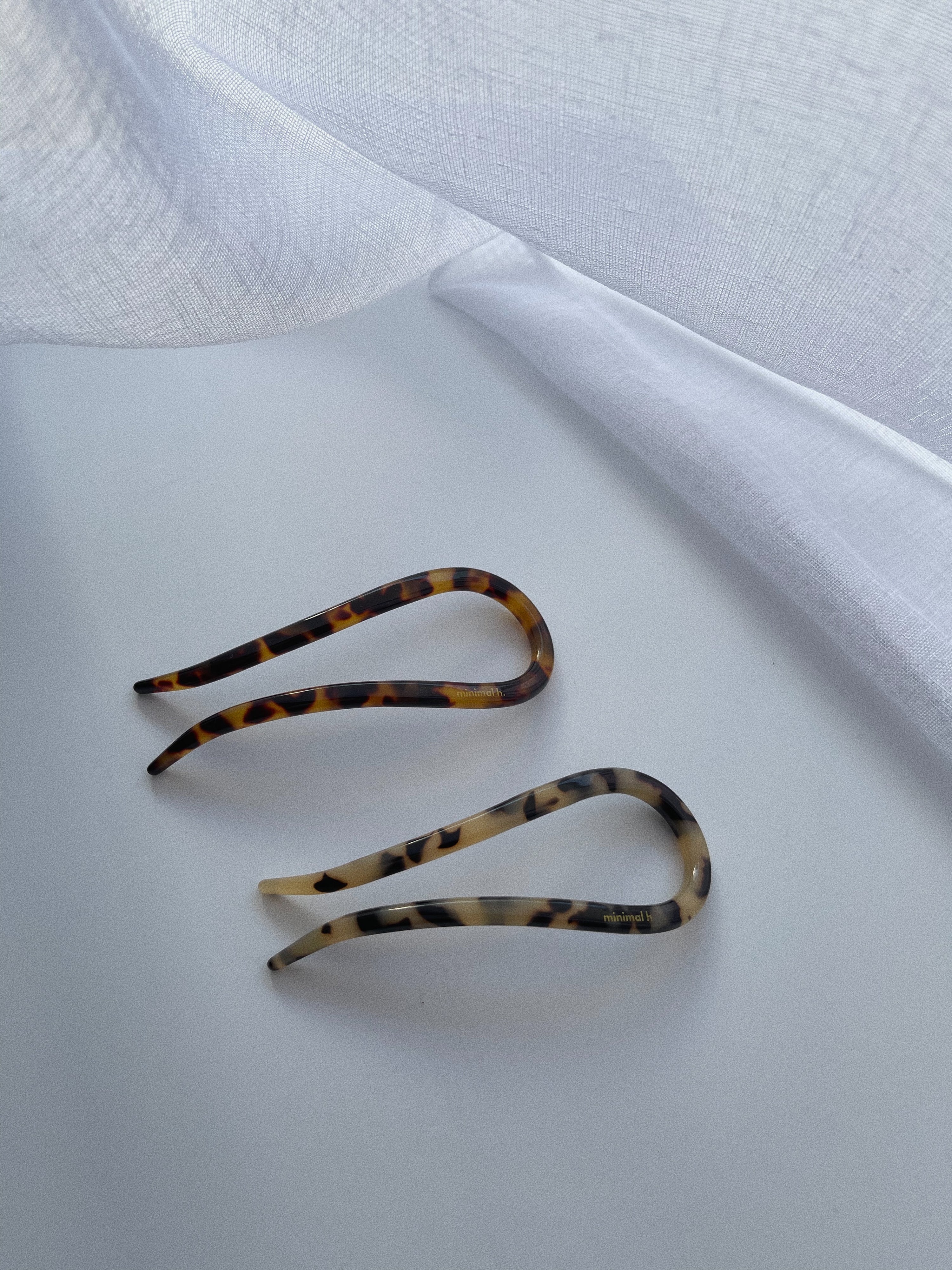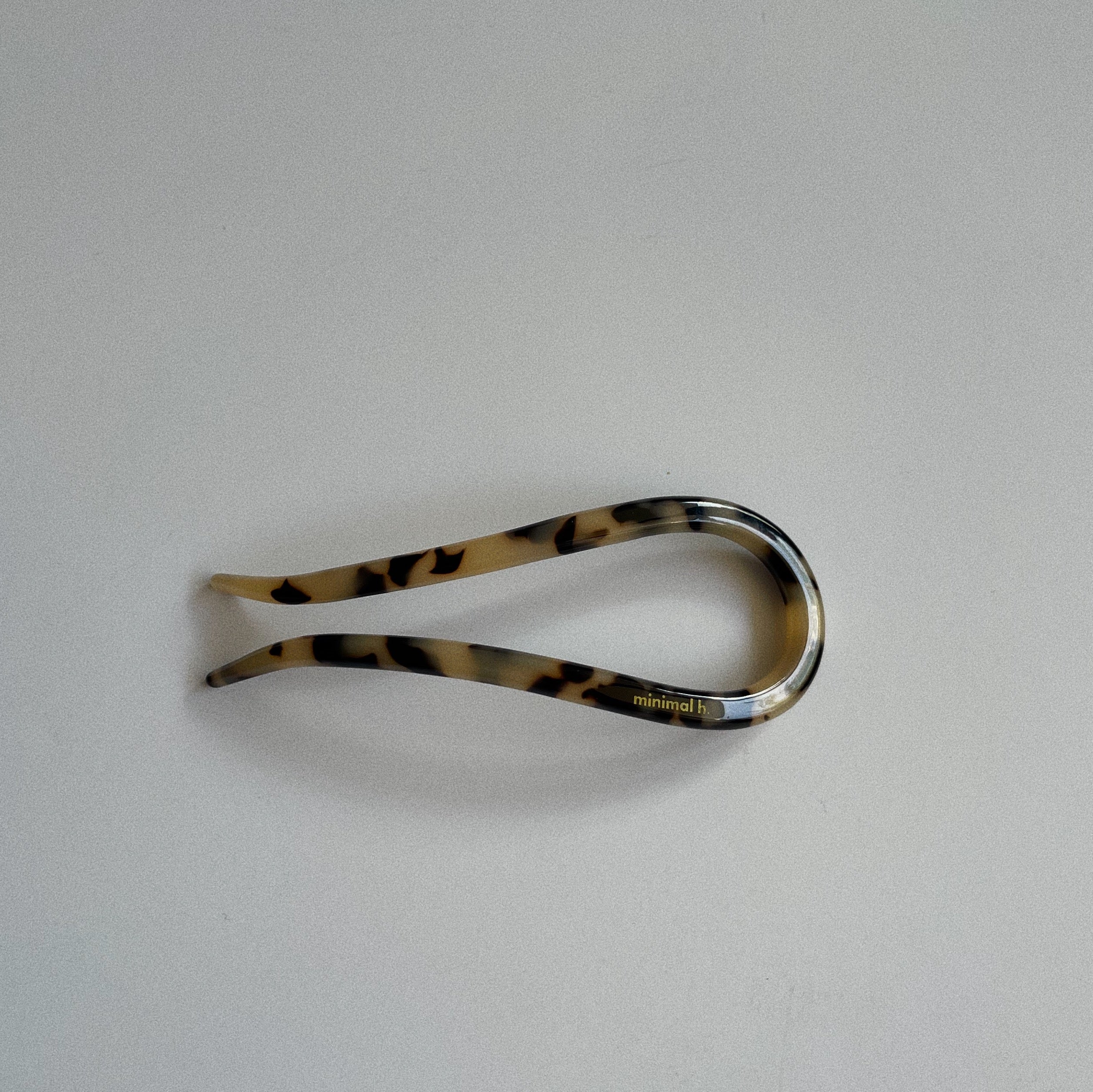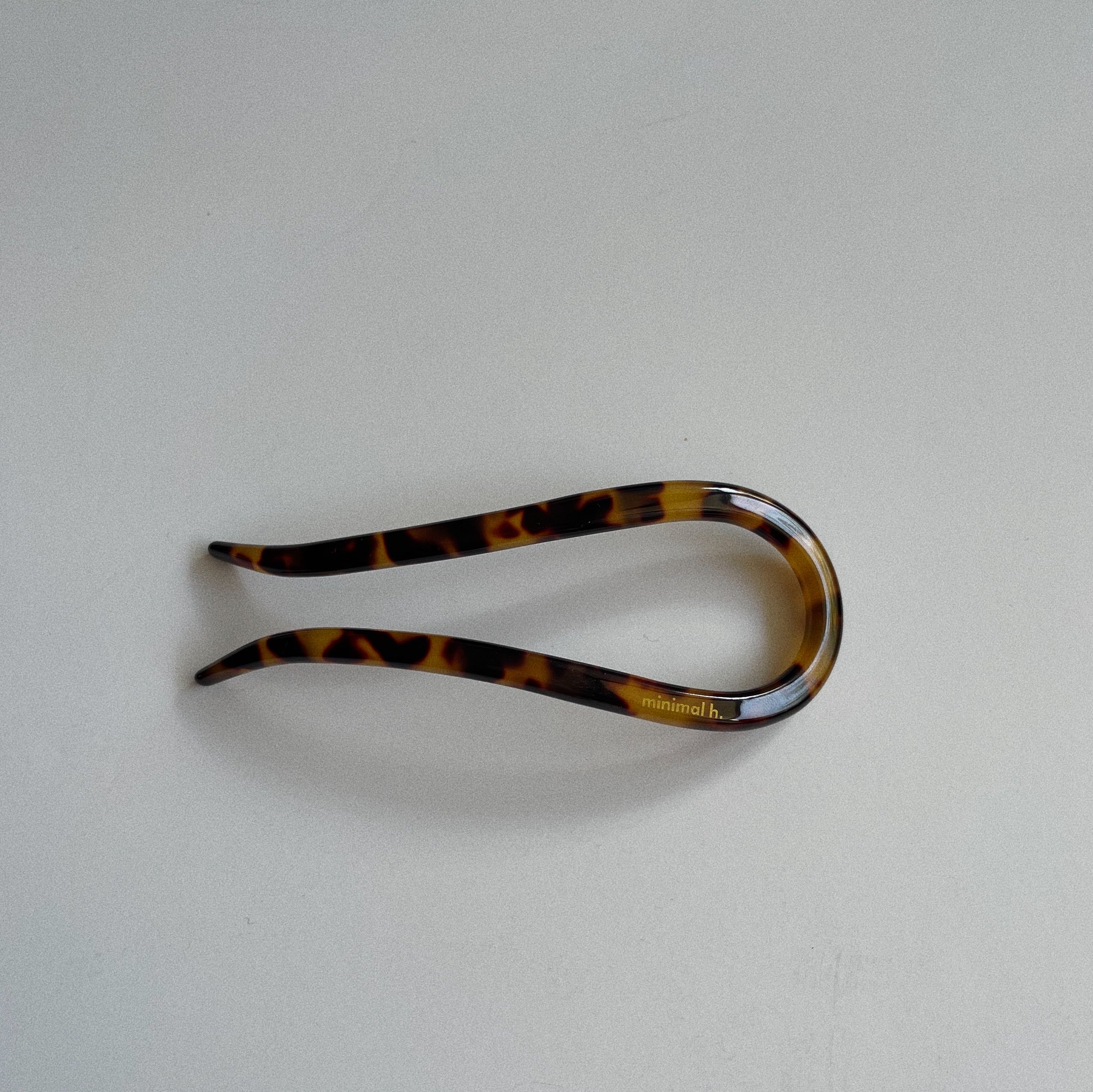 It's smaller and lighter than large U pin, so great for thinner hair
Perfect for messy bun hairstyle
Classic minimal design
Choose from chic brown tortoise & beige tortoise style
Made with eco- friendly cellulose acetate
Size: 11cm
FRENCH BUN U PIN
Undecided
Admittedly, i just can't get the hang of putting this thing in my hair... it seems a bit too flexible maybe? Don't know if it's just user error, or if it's actually the pin that doesn't hold hair in place well. I will persevere!
Pretty hair pin
I really enjoy the U pin and I think it looks beautiful. It takes some time to learn how to use, but I don't mind that.
Amazing hair tool
I love this pin. I've never been able to do a bun but now I use this all time.
Elegant
An elegant hair clip that's easy to use. Definitely recommend
French bun u pin
Great quality. Have purchased a few things now. Experimenting with different looks.