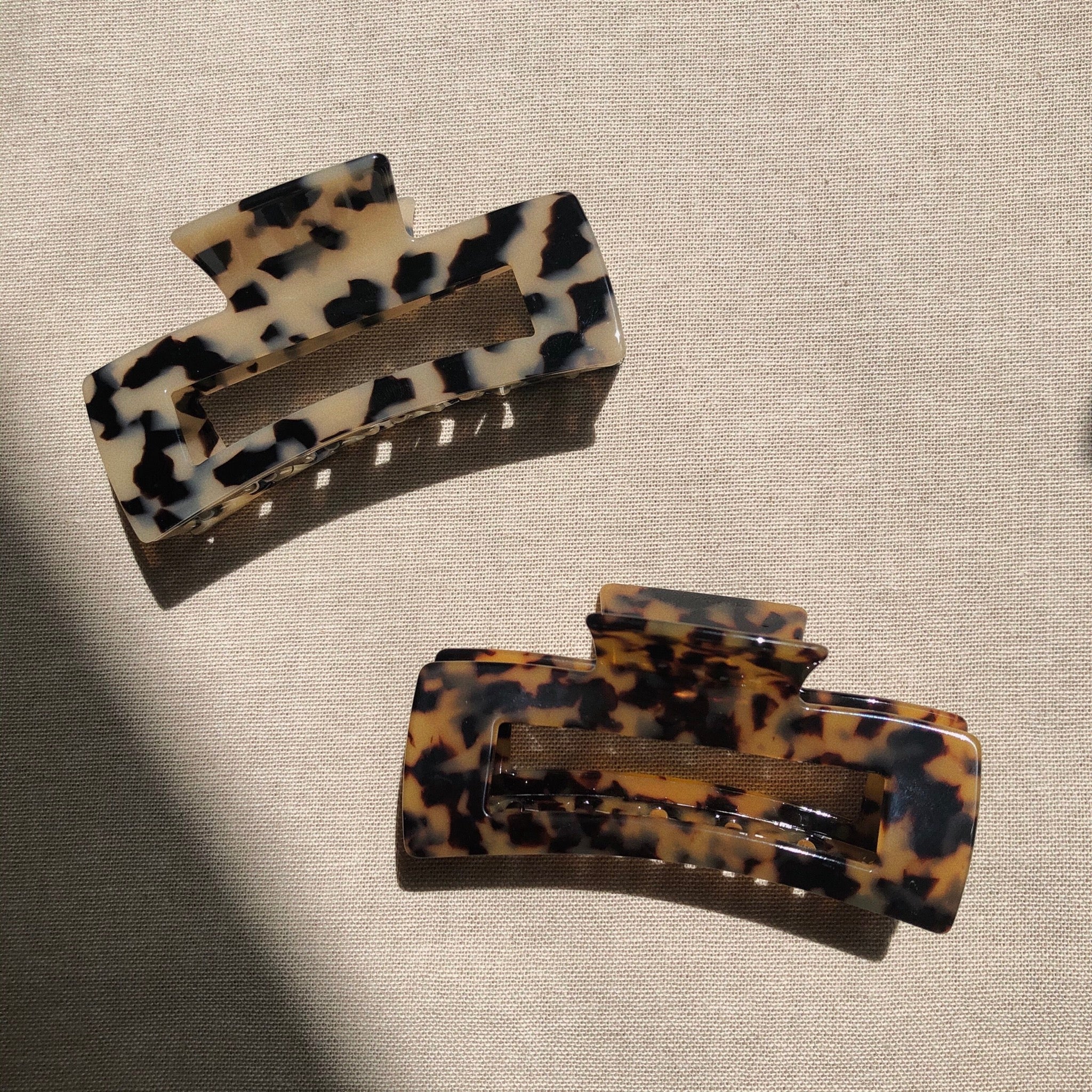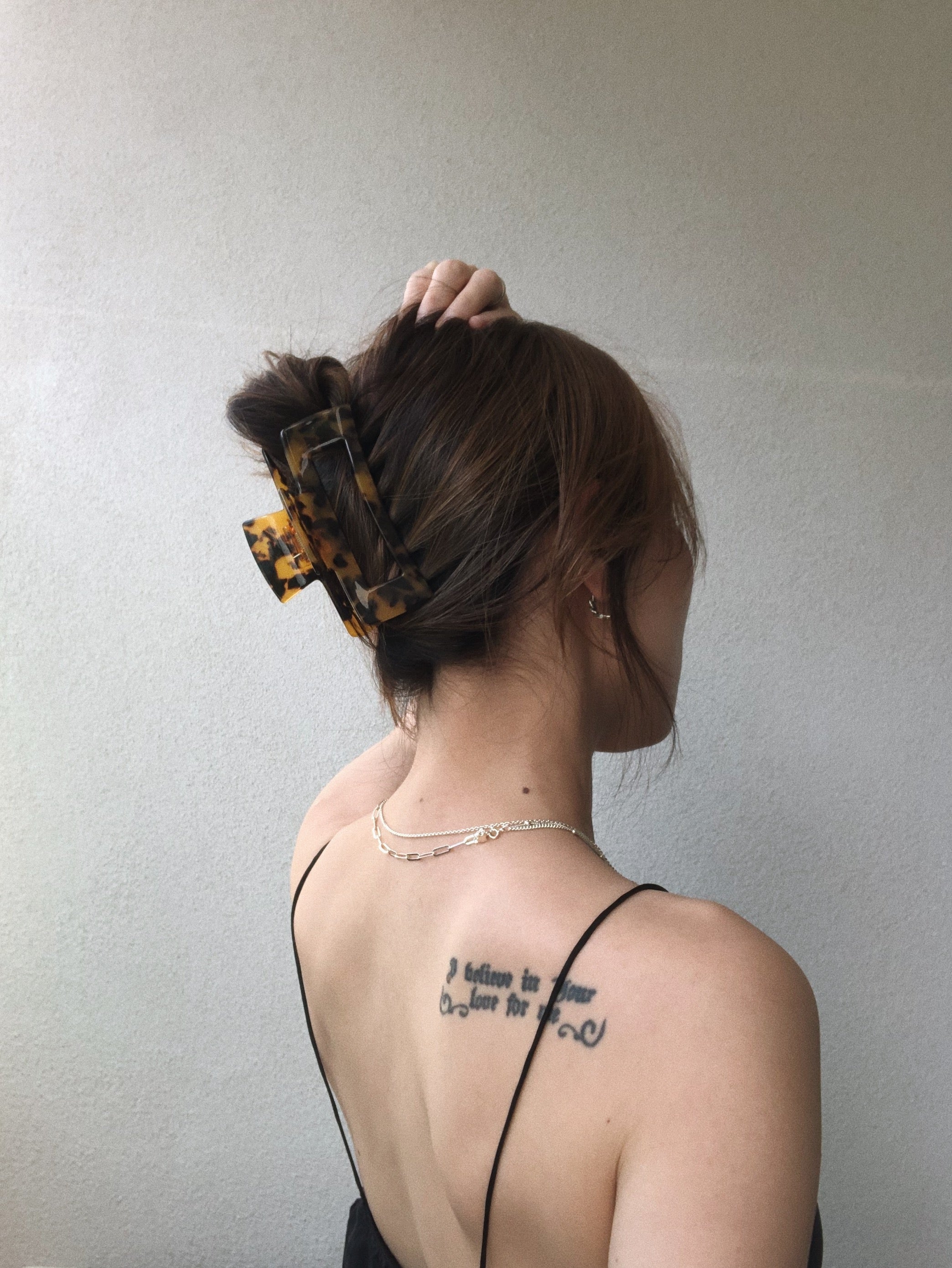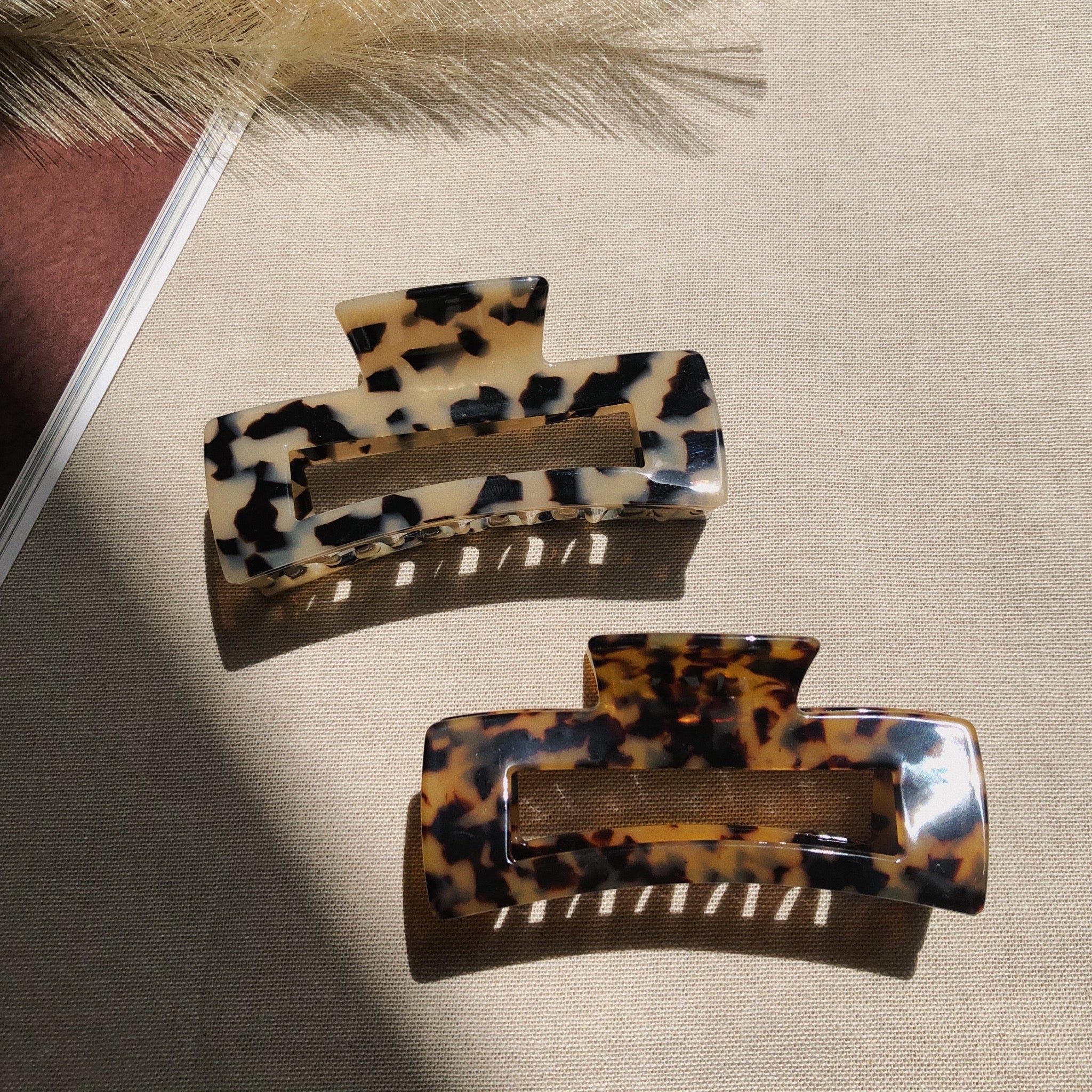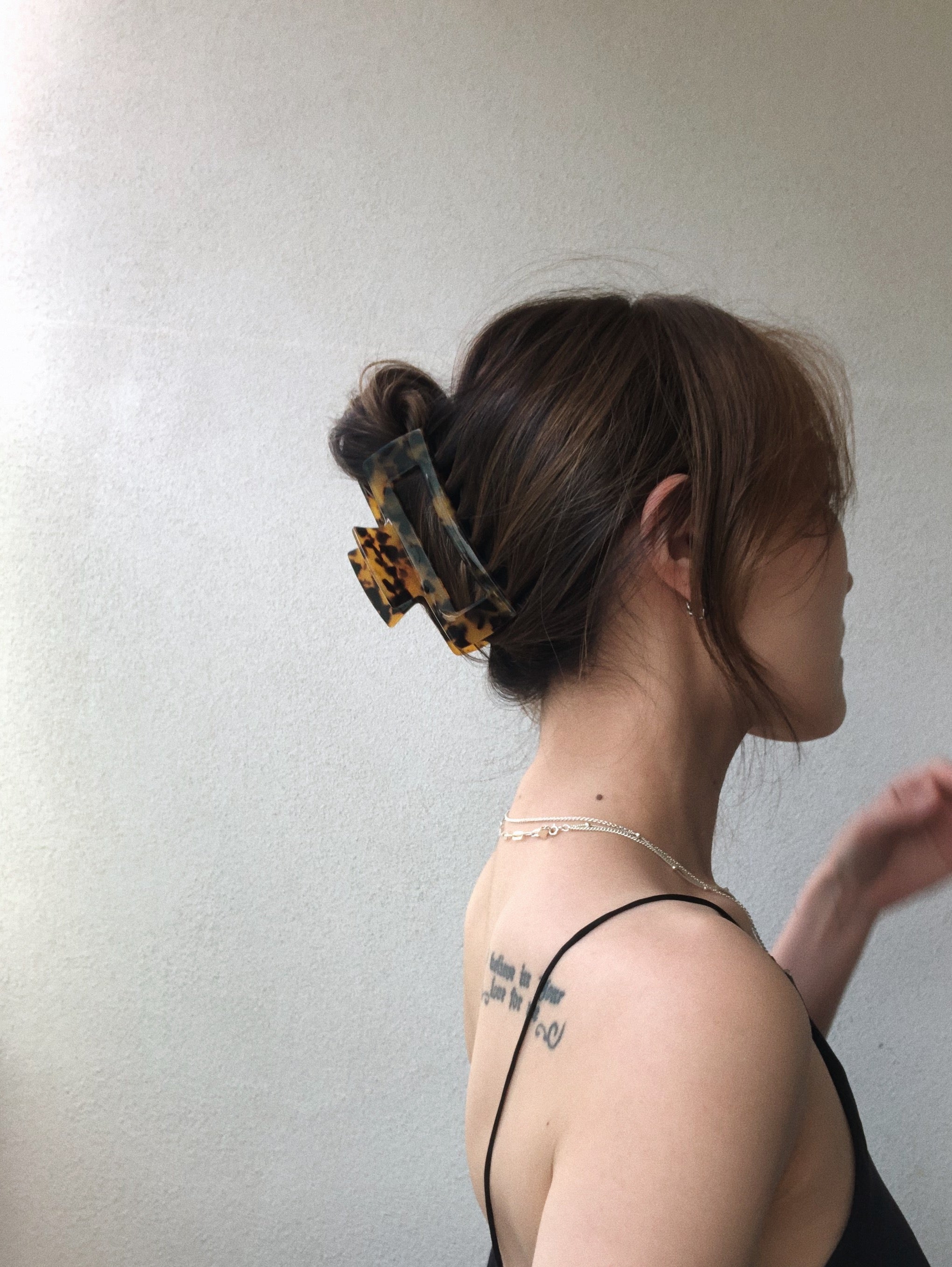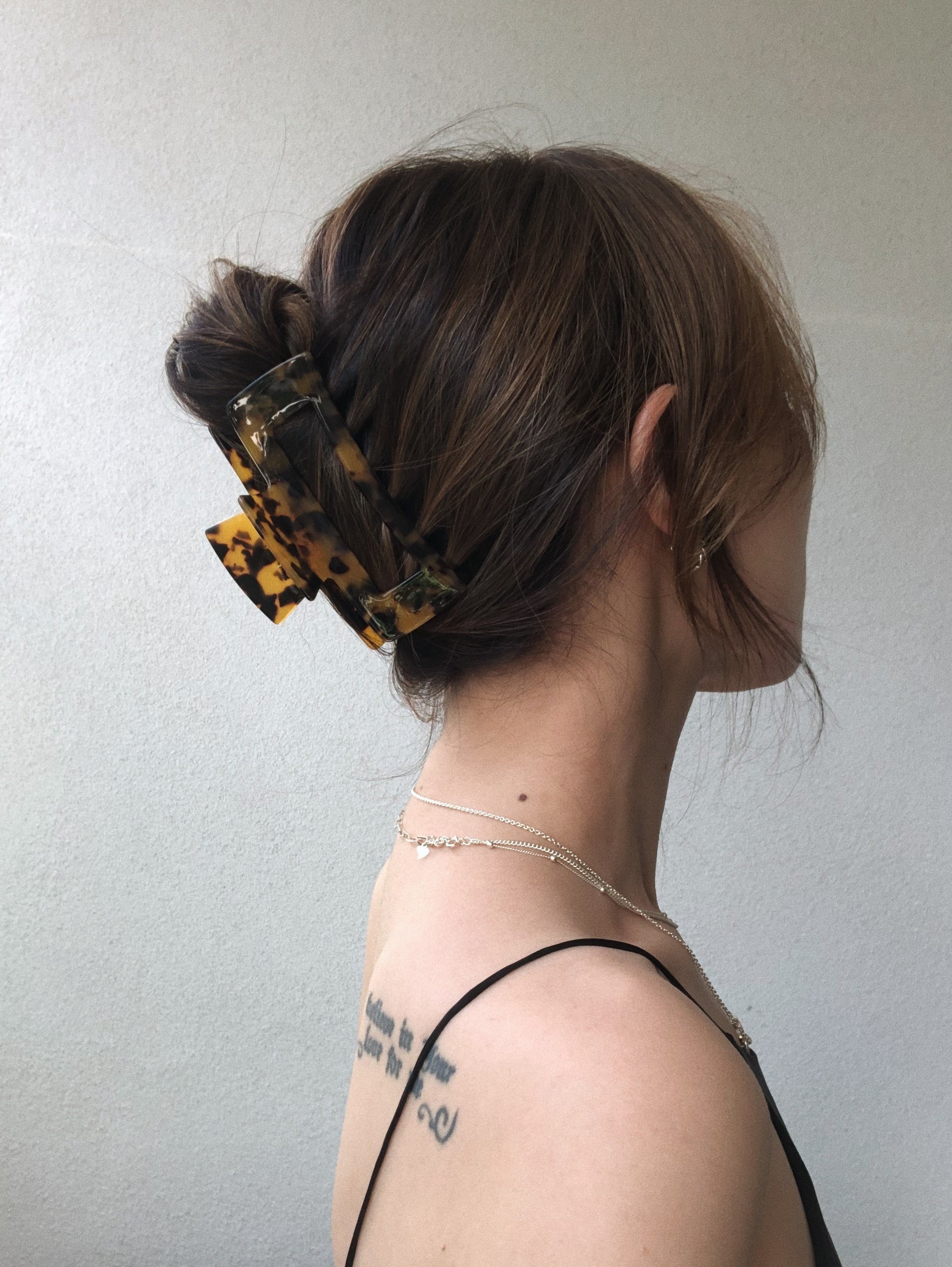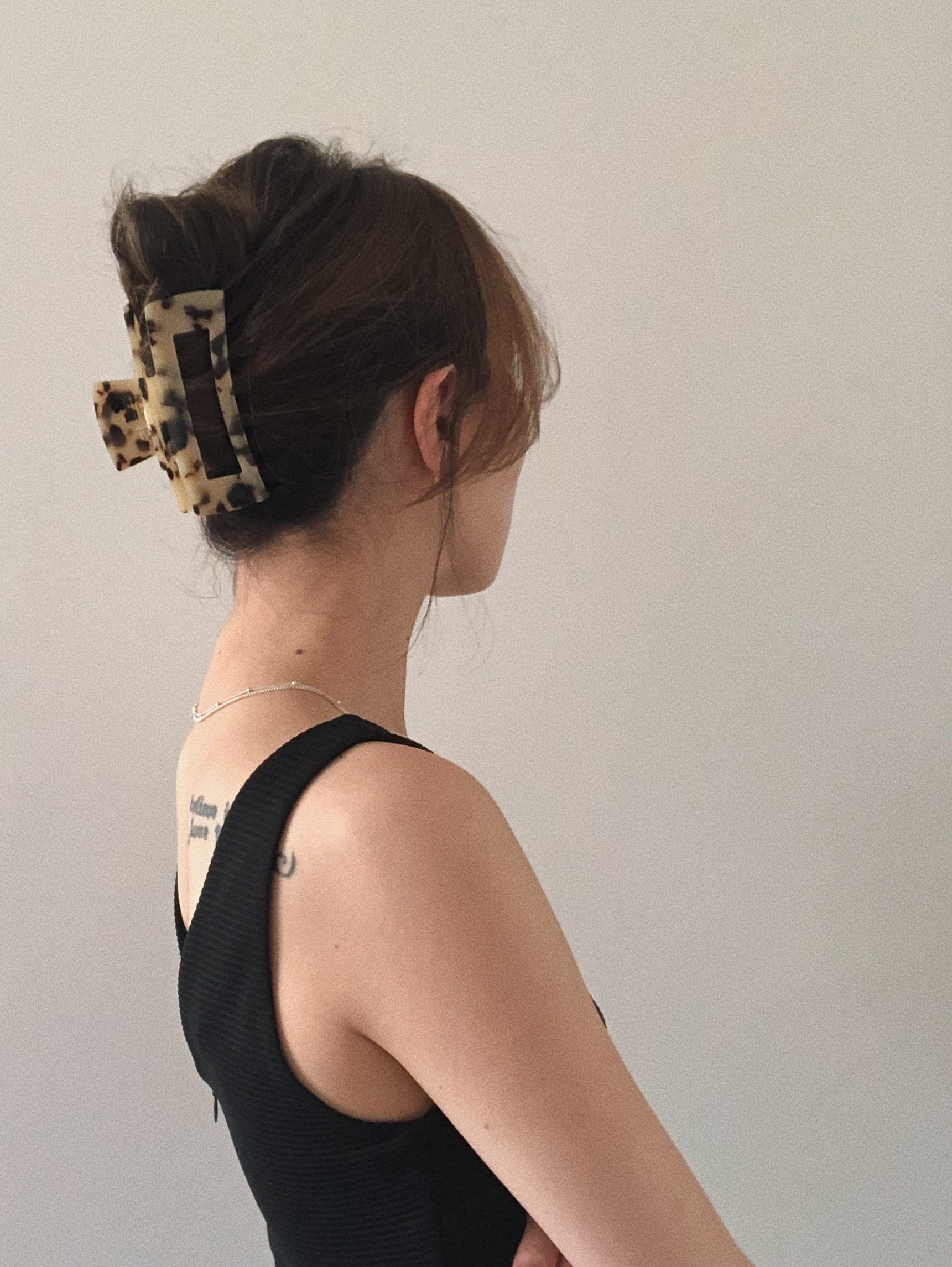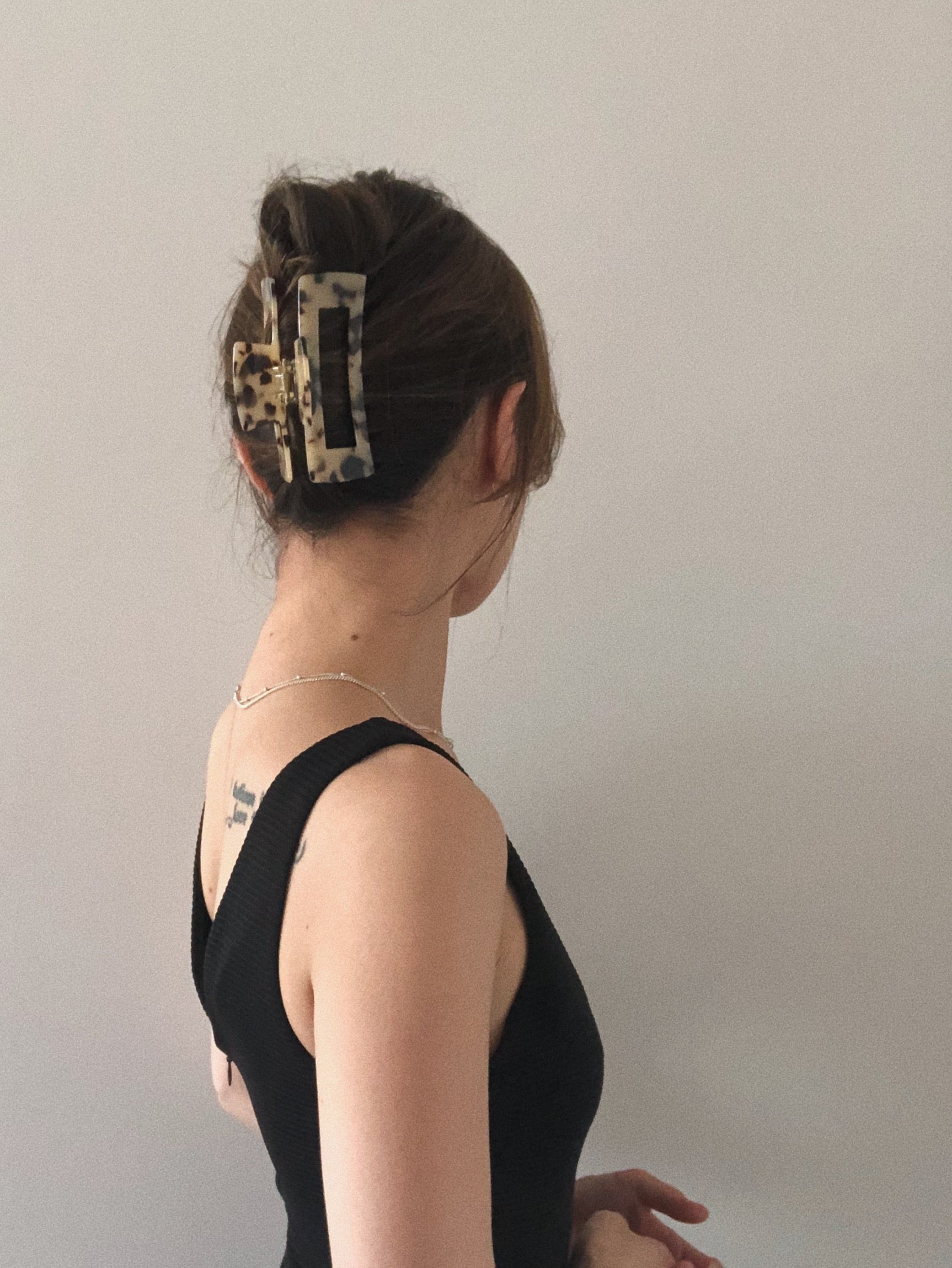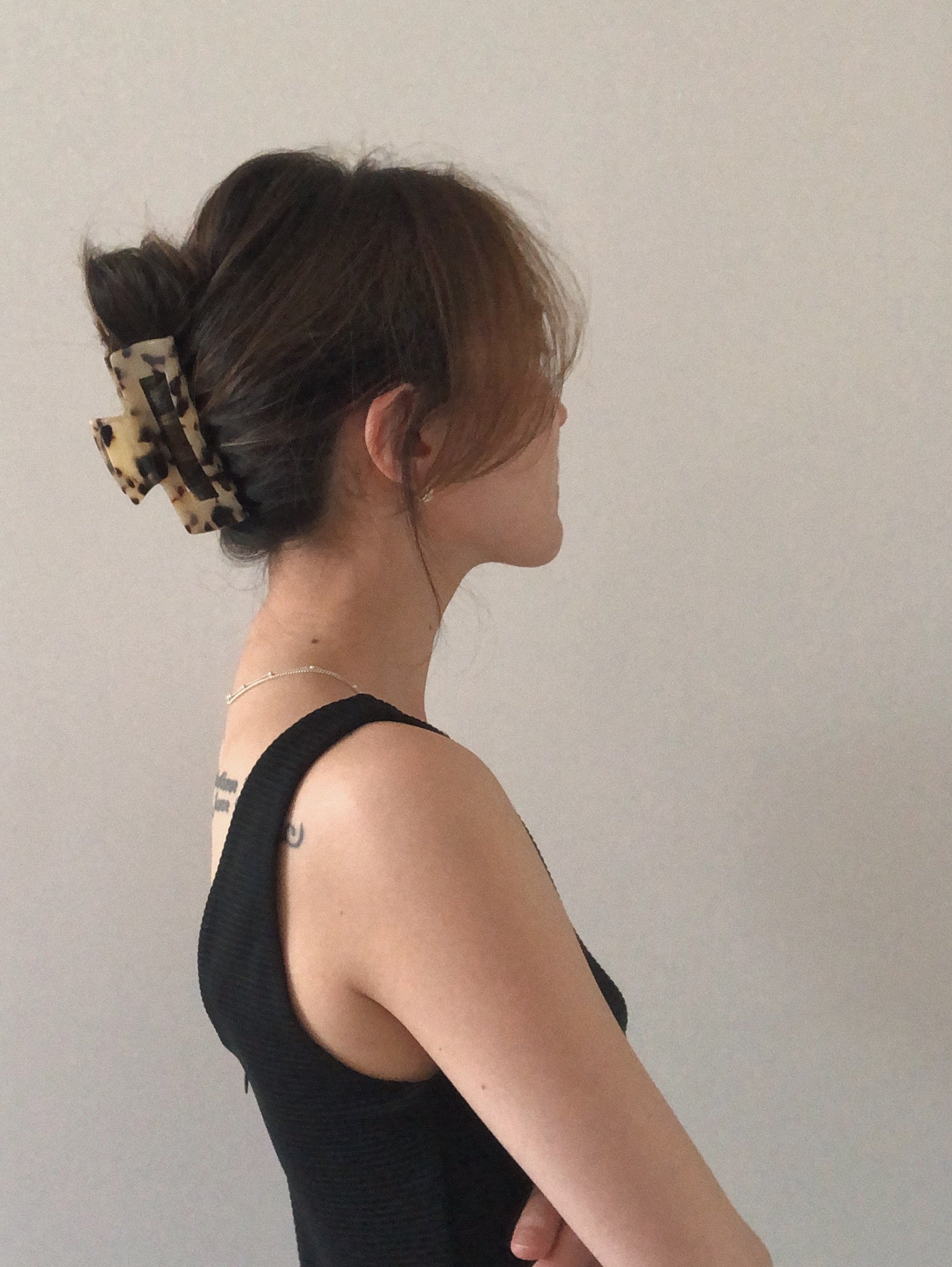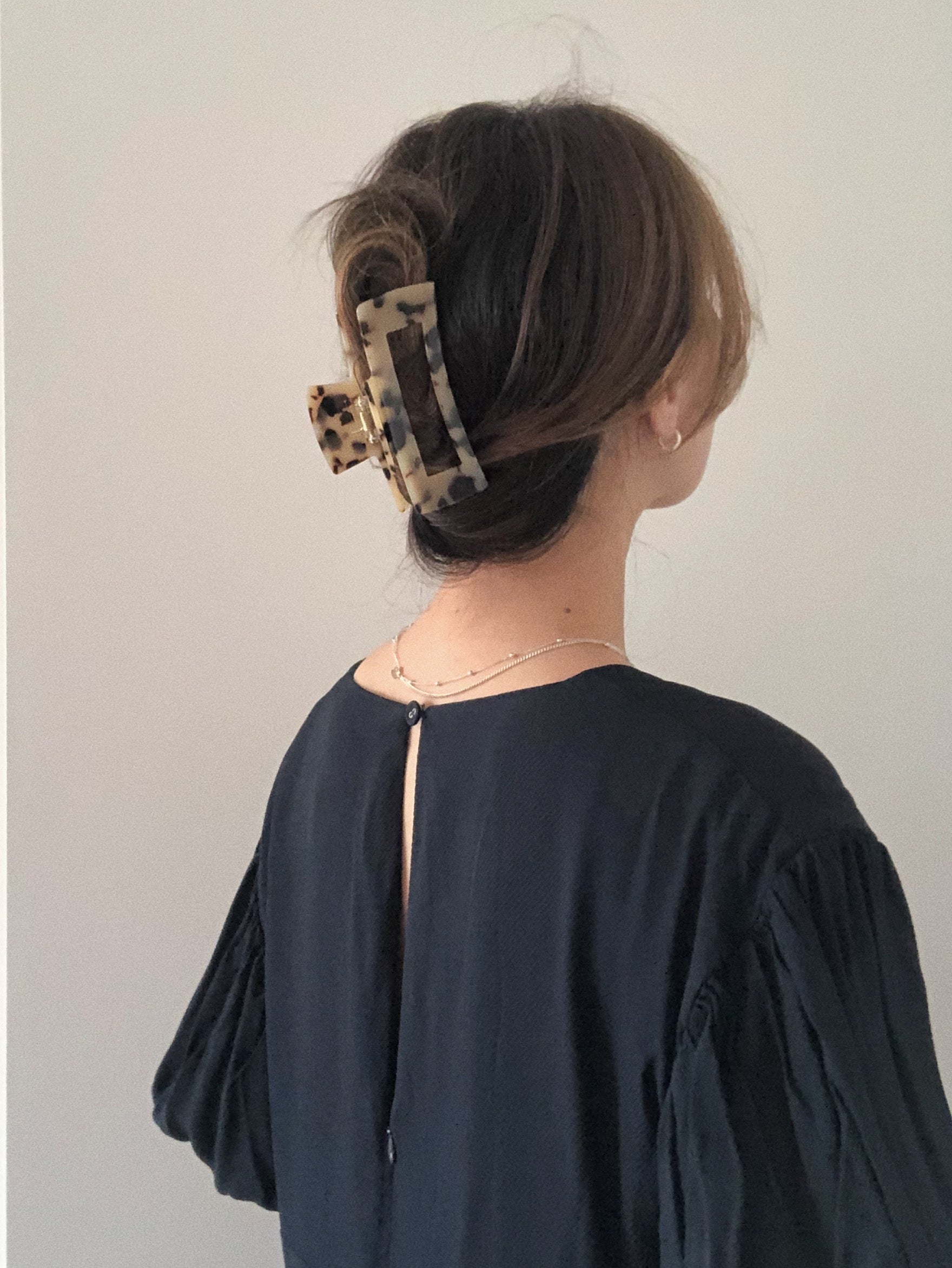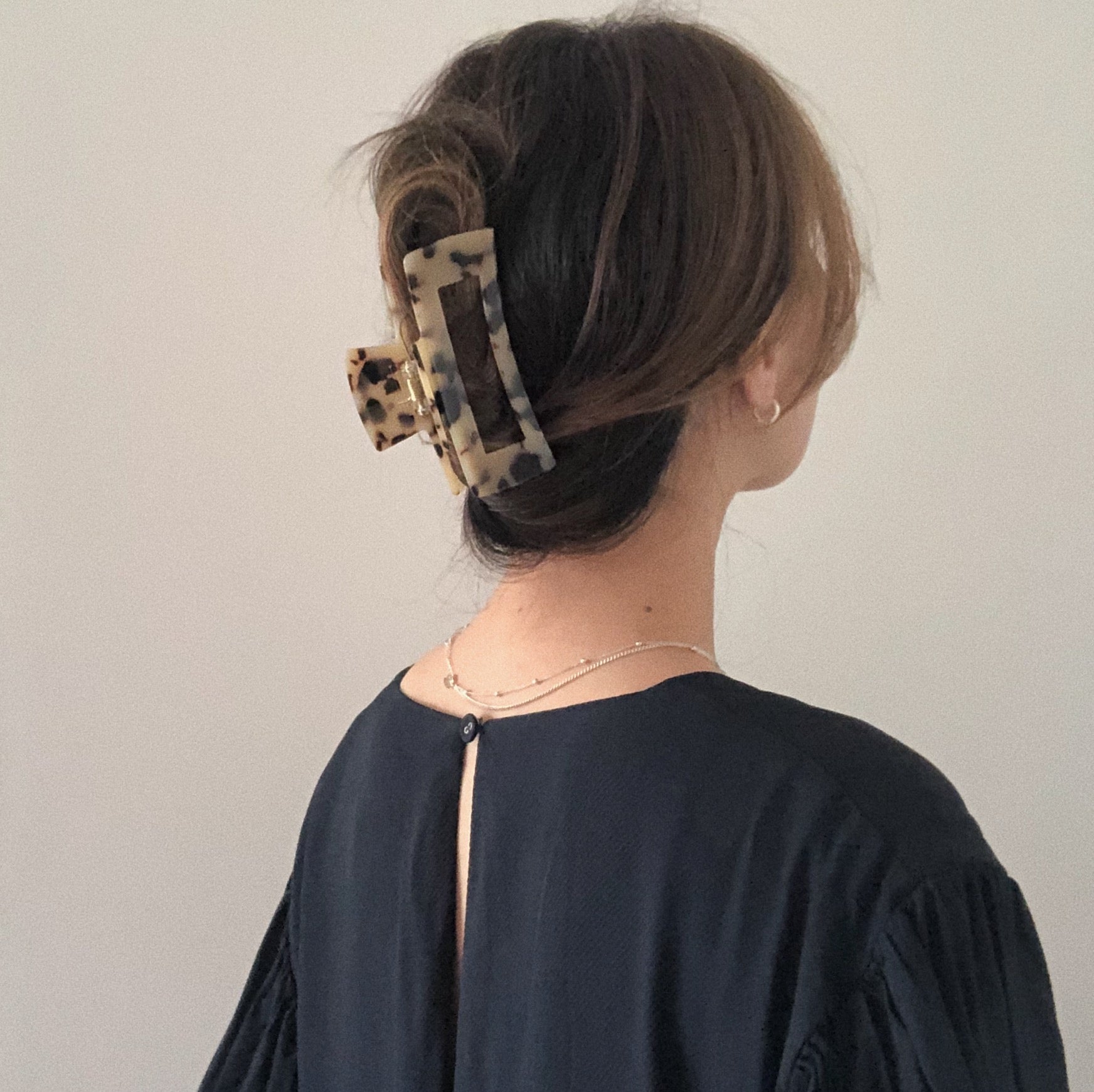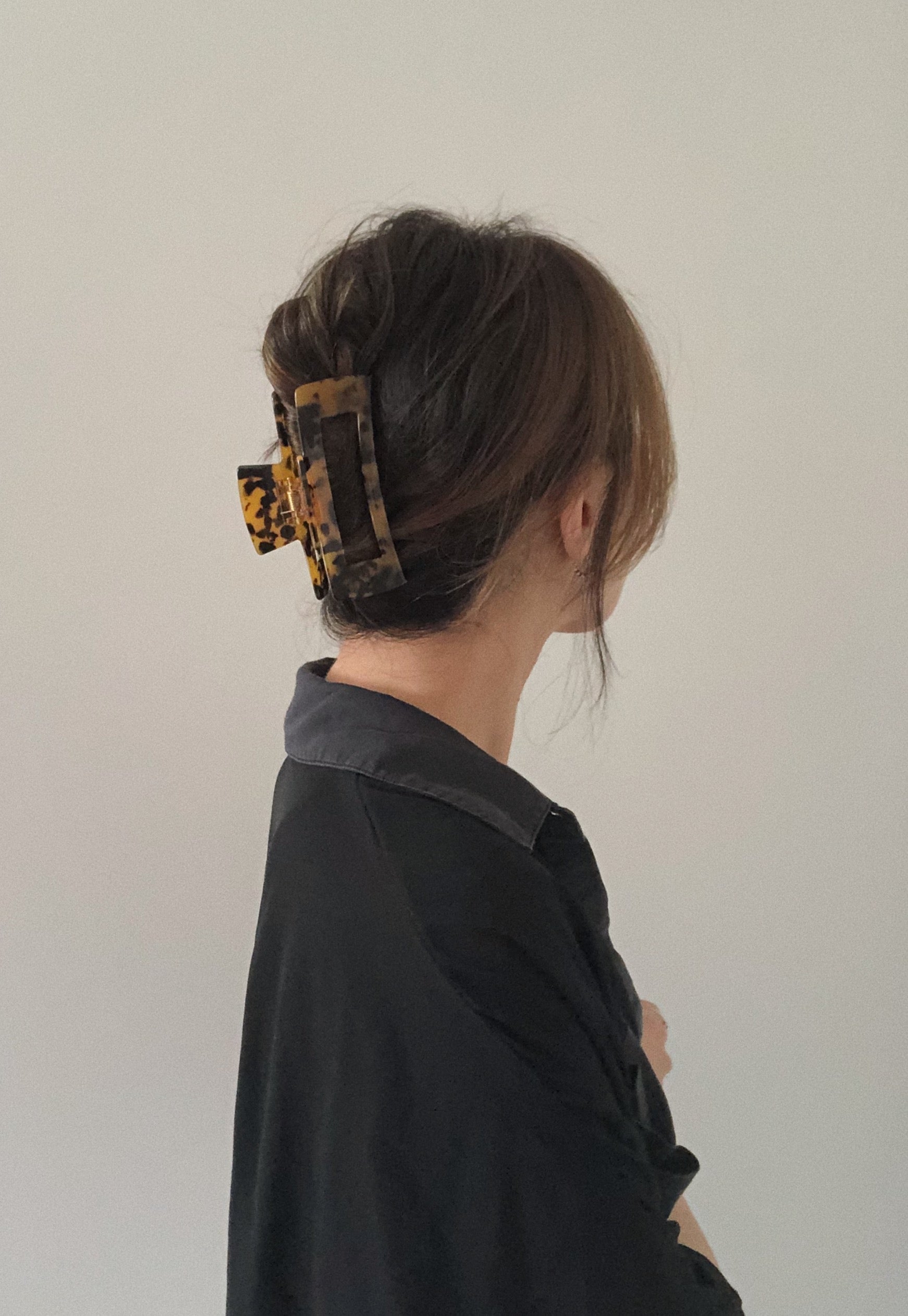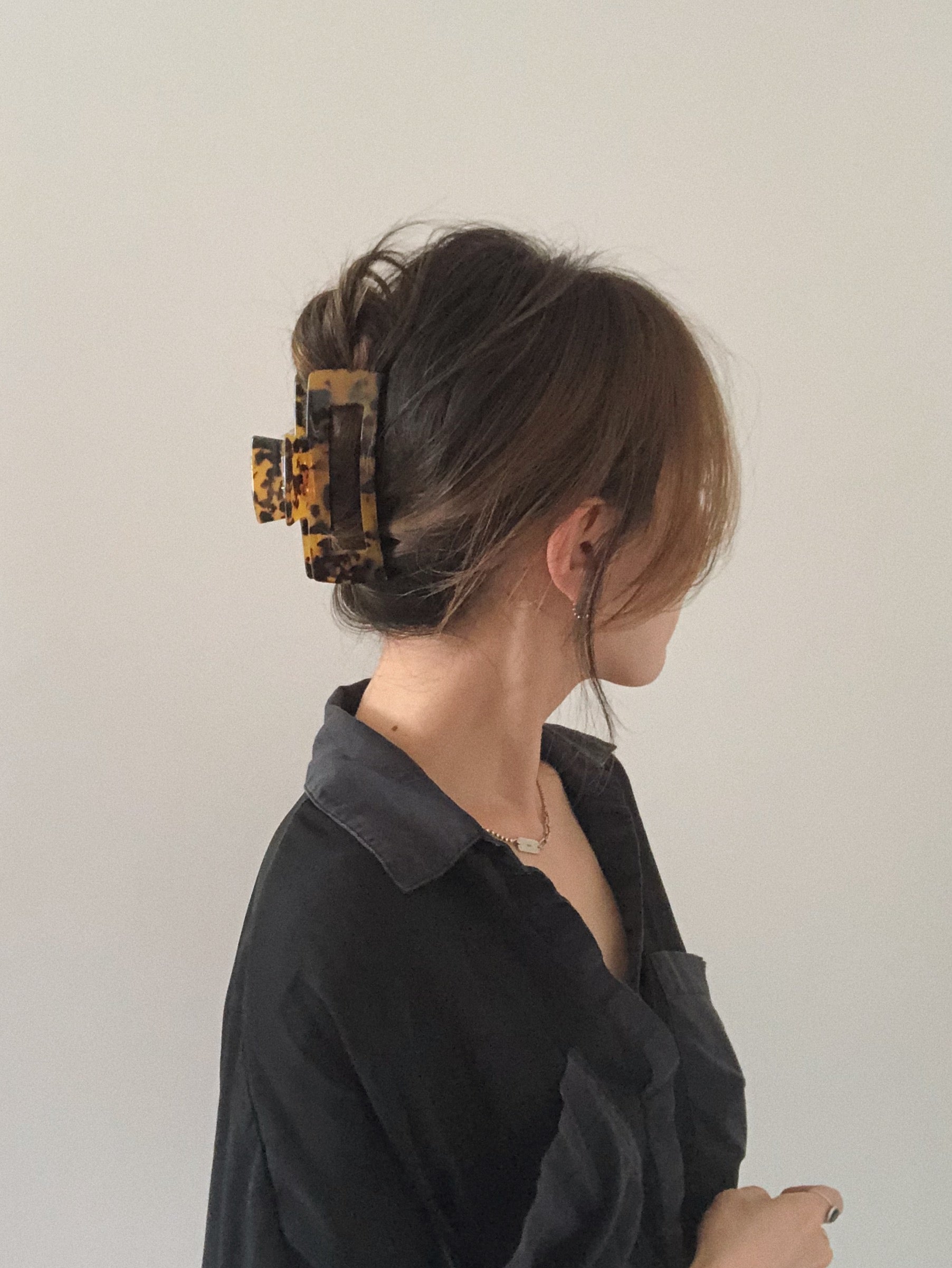 FRENCH 10CM SQUARE CLAWCLIP
Our popular large square claw clips are come back with French 10cm square claw clips
Available in chic brown tortoise & beige tortoise
Made with eco- friendly cellulose acetate
Size: 10cm
FRENCH 10CM SQUARE CLAWCLIP
The cutest
Perfect size for my medium length hair and holds it so well. Matches my dark brunette colour nicely.
Amazing quality clip
I thought for years that my hair was too slippery to be held securely with hair clips, but it turns out I've just been using the wrong clips. This holds my hair up with both ease and style - a godsend just in time for summer!
Perfect for my thick hair and it looks gorgeous! Definitely my favourite go-to hairclip