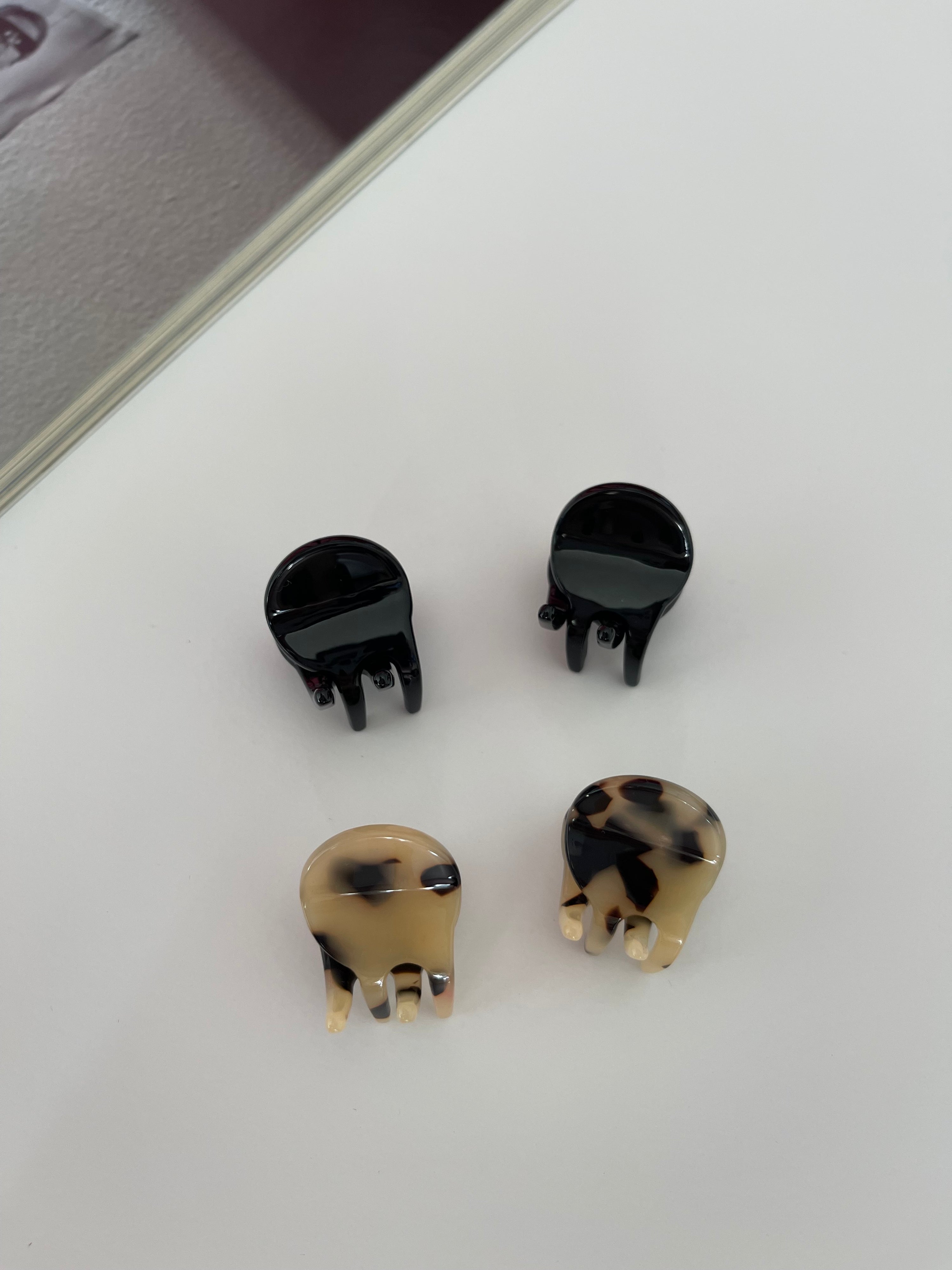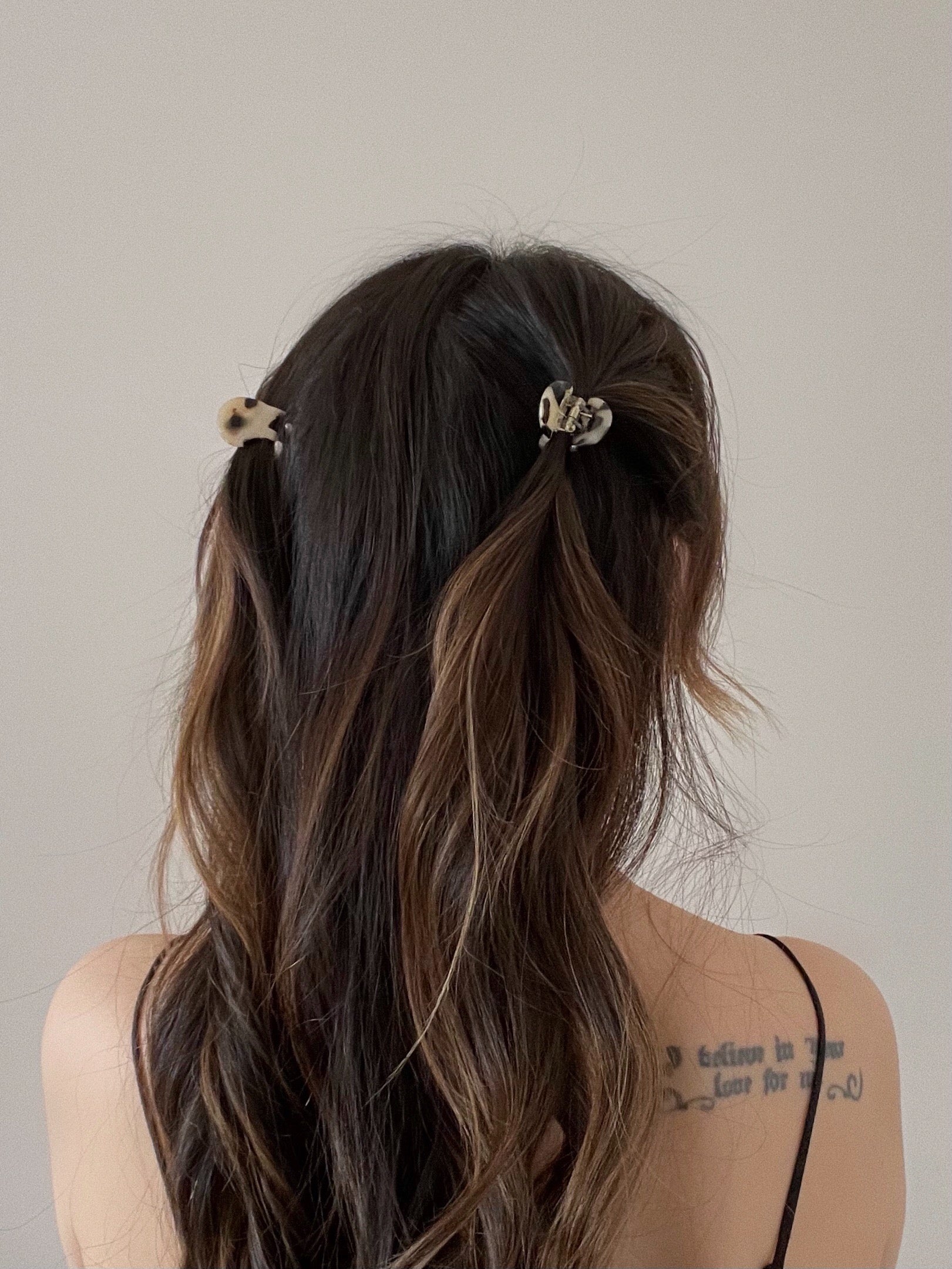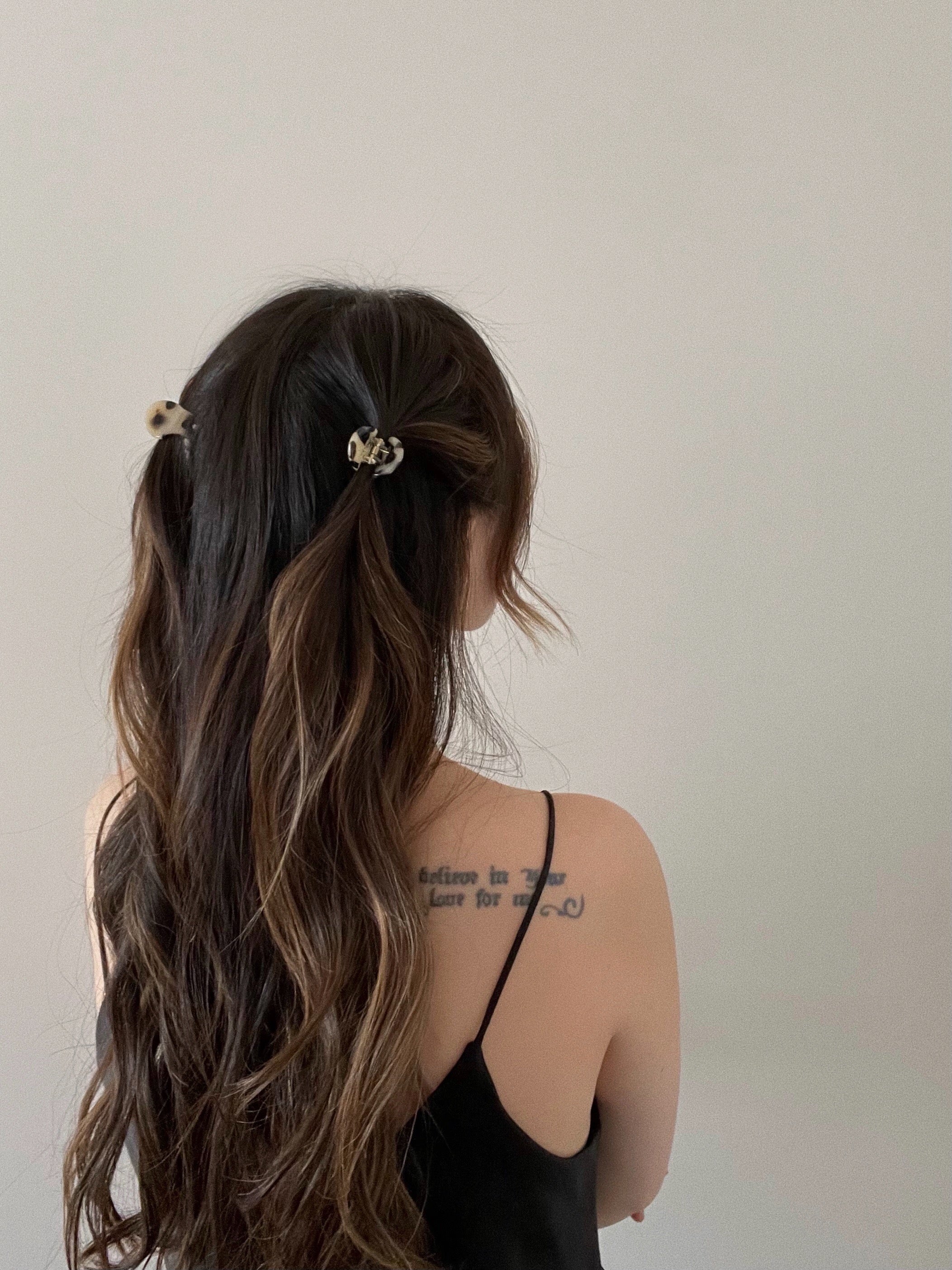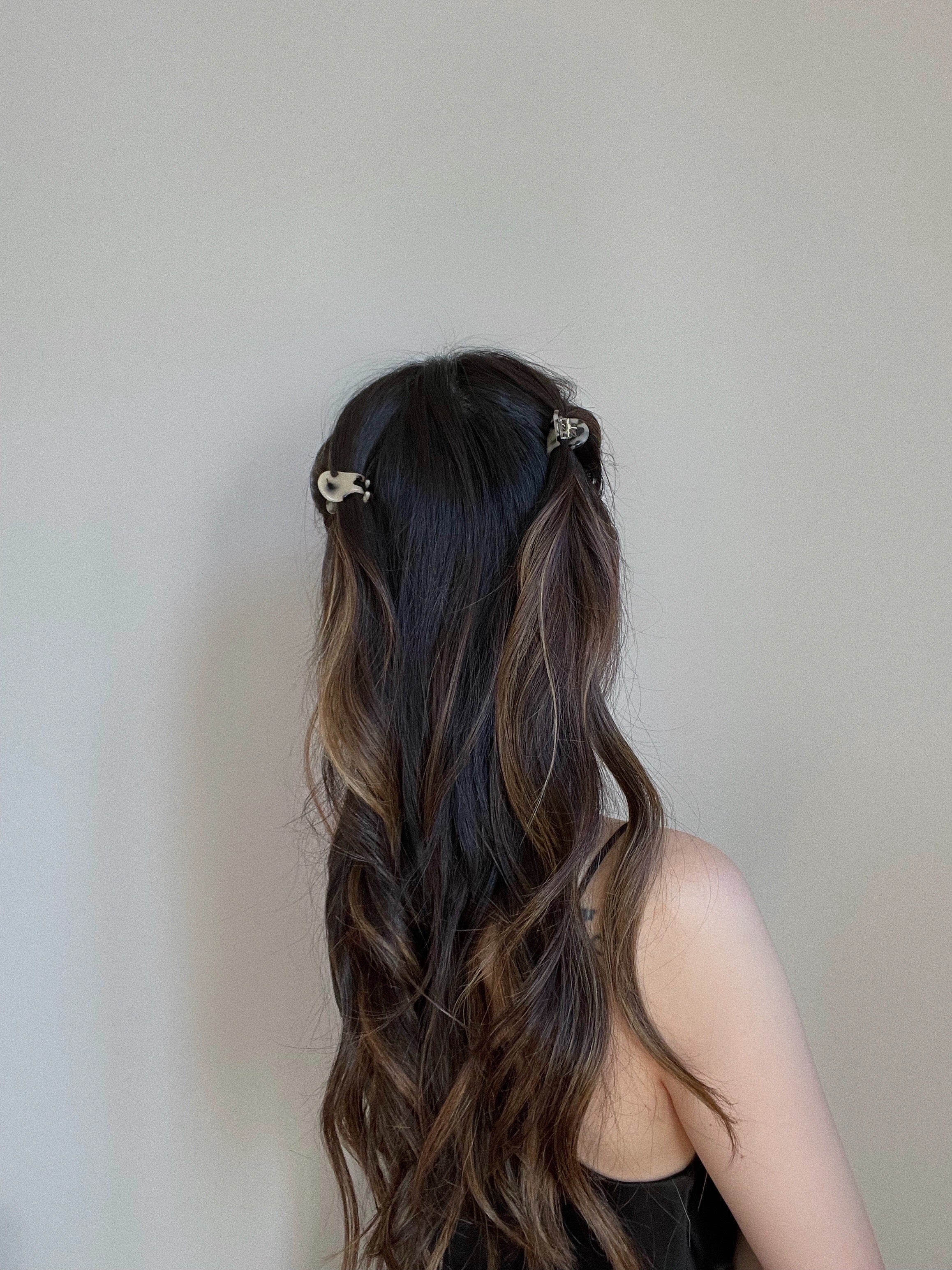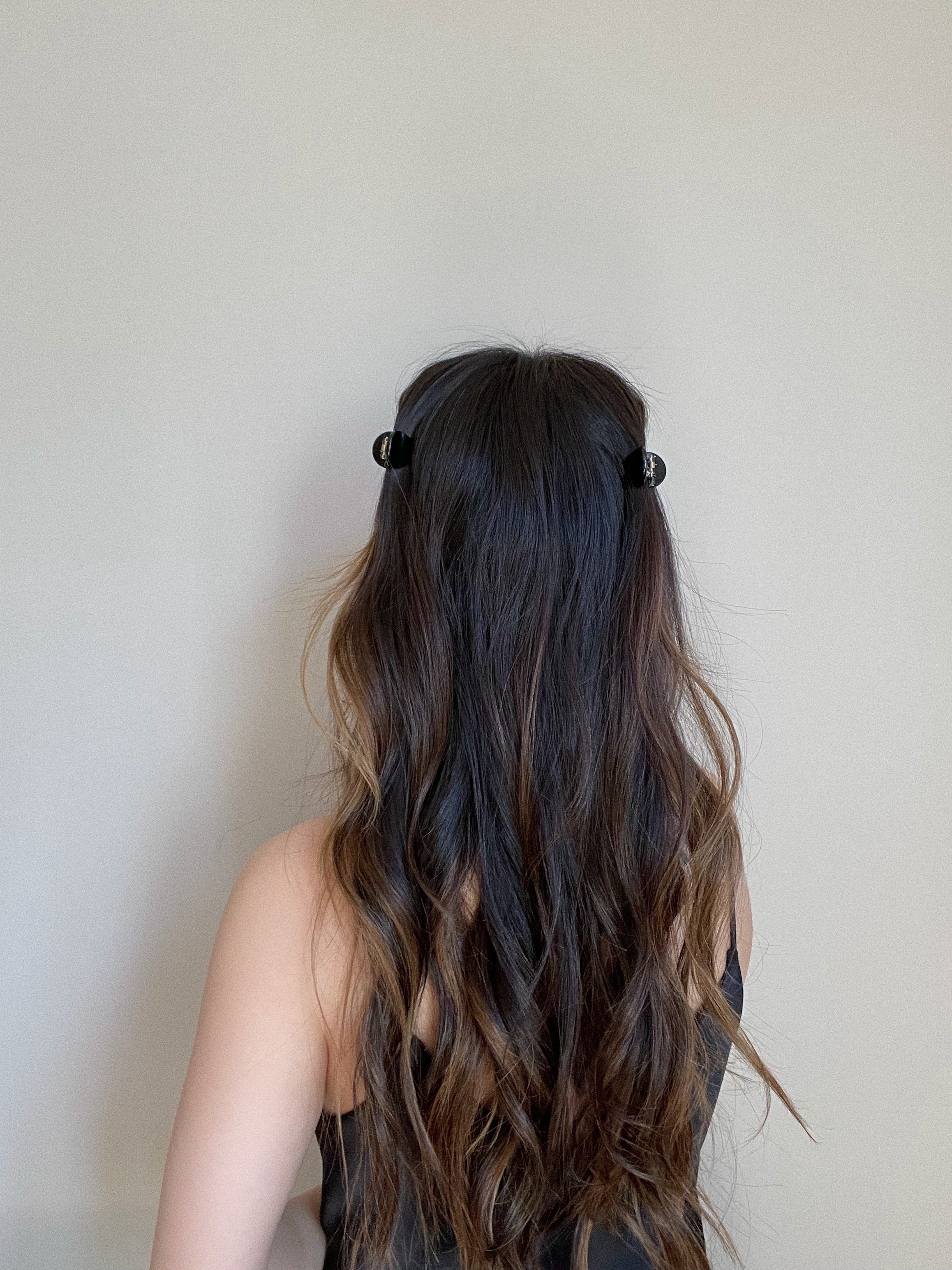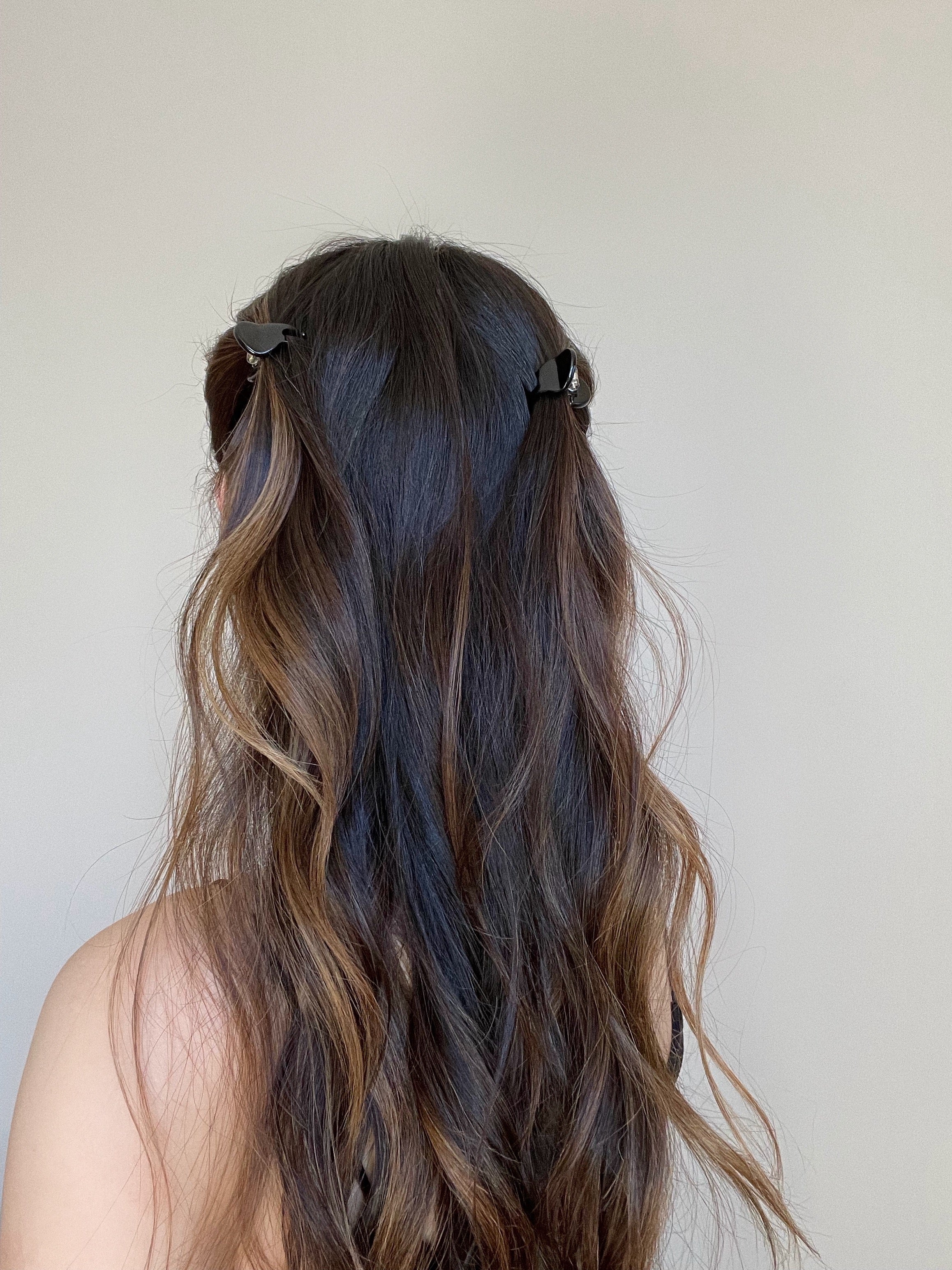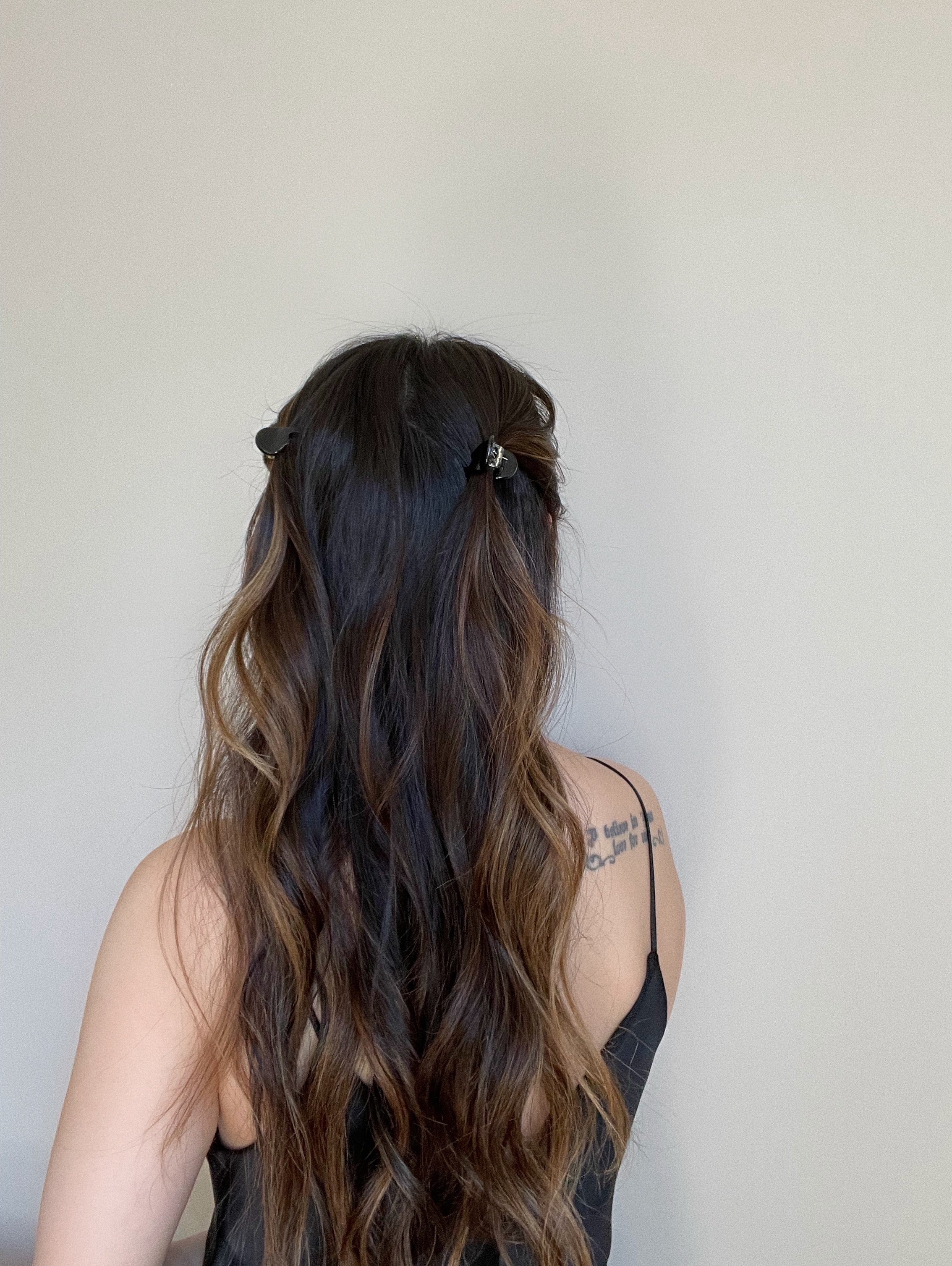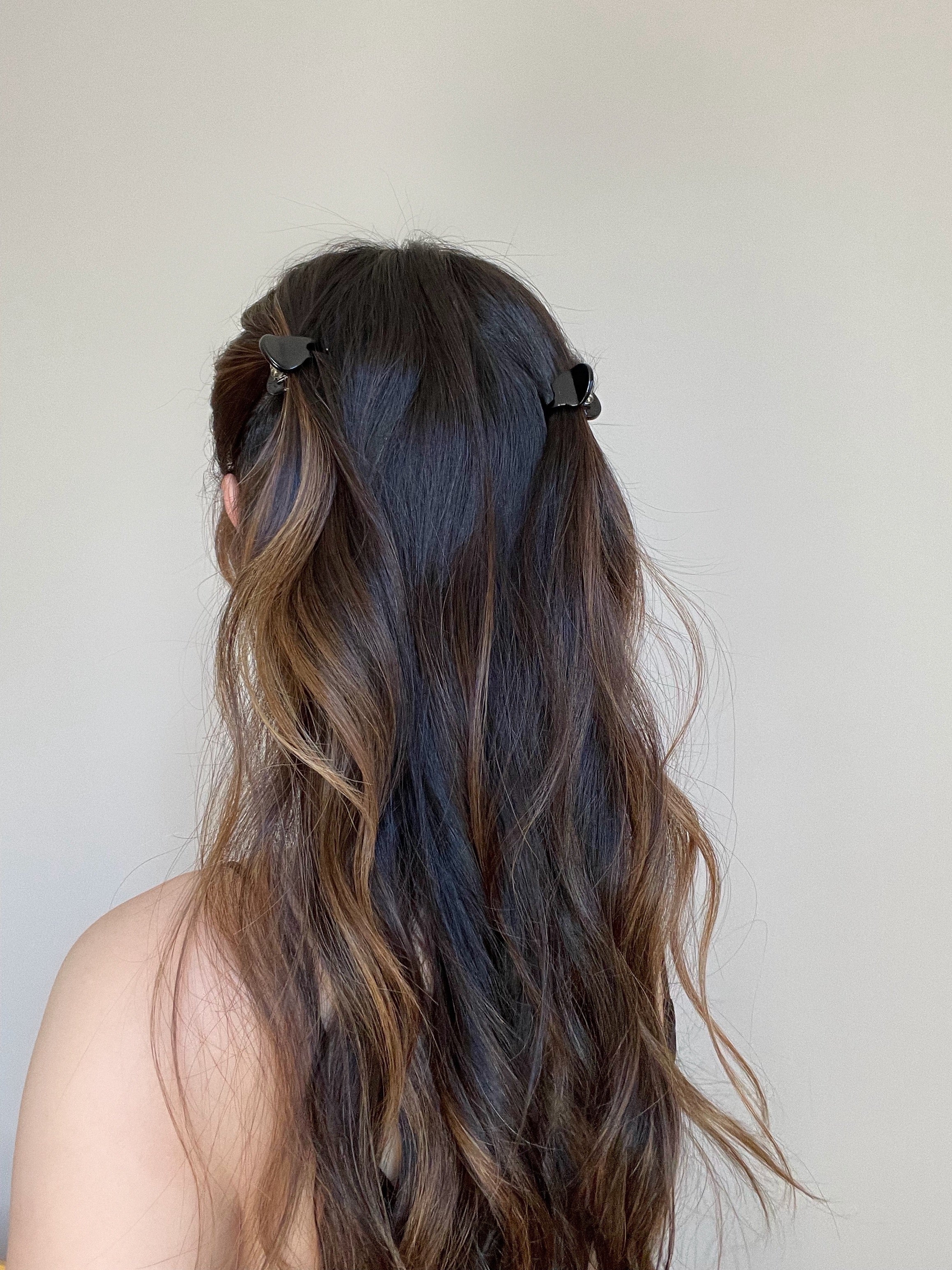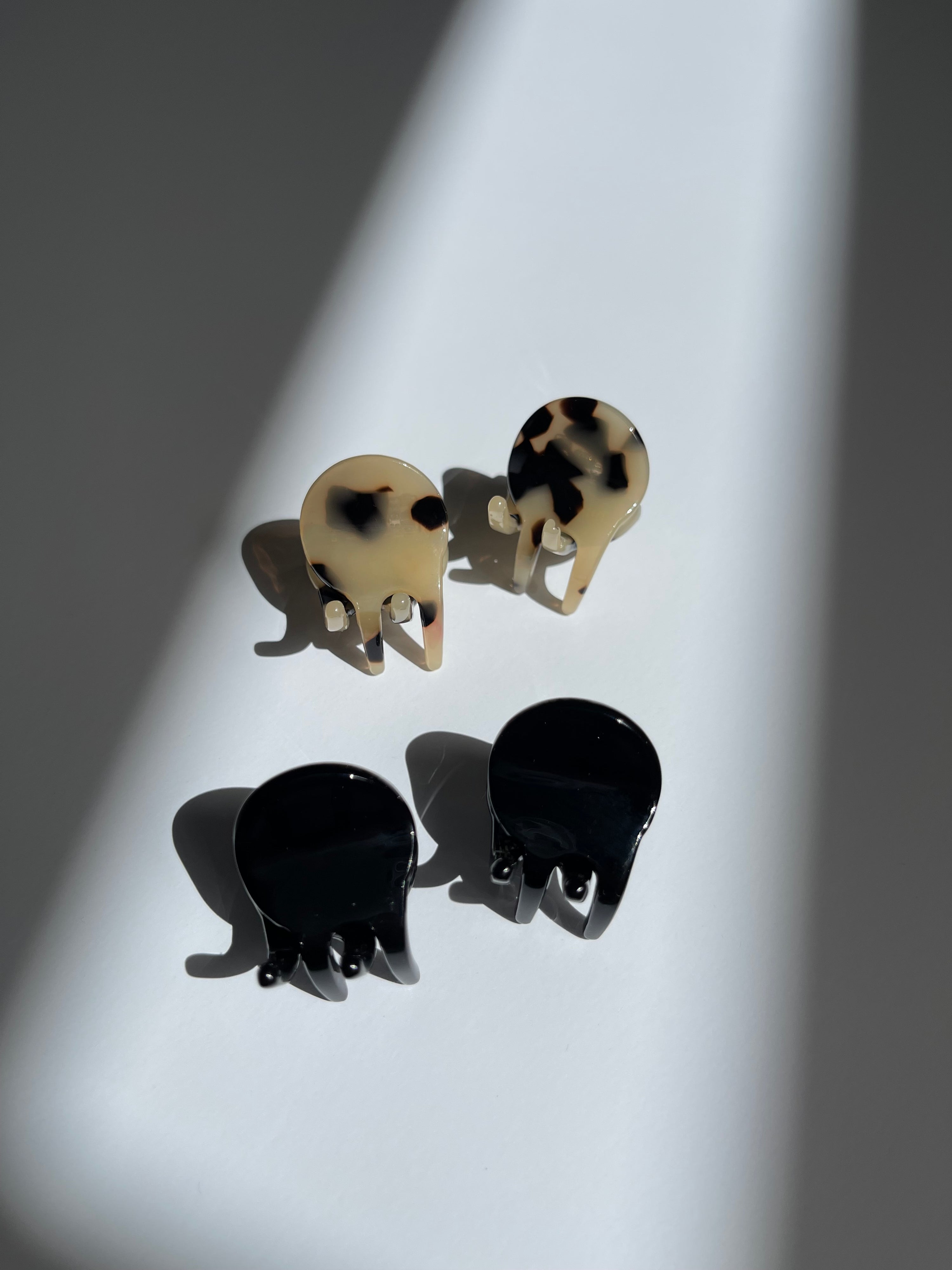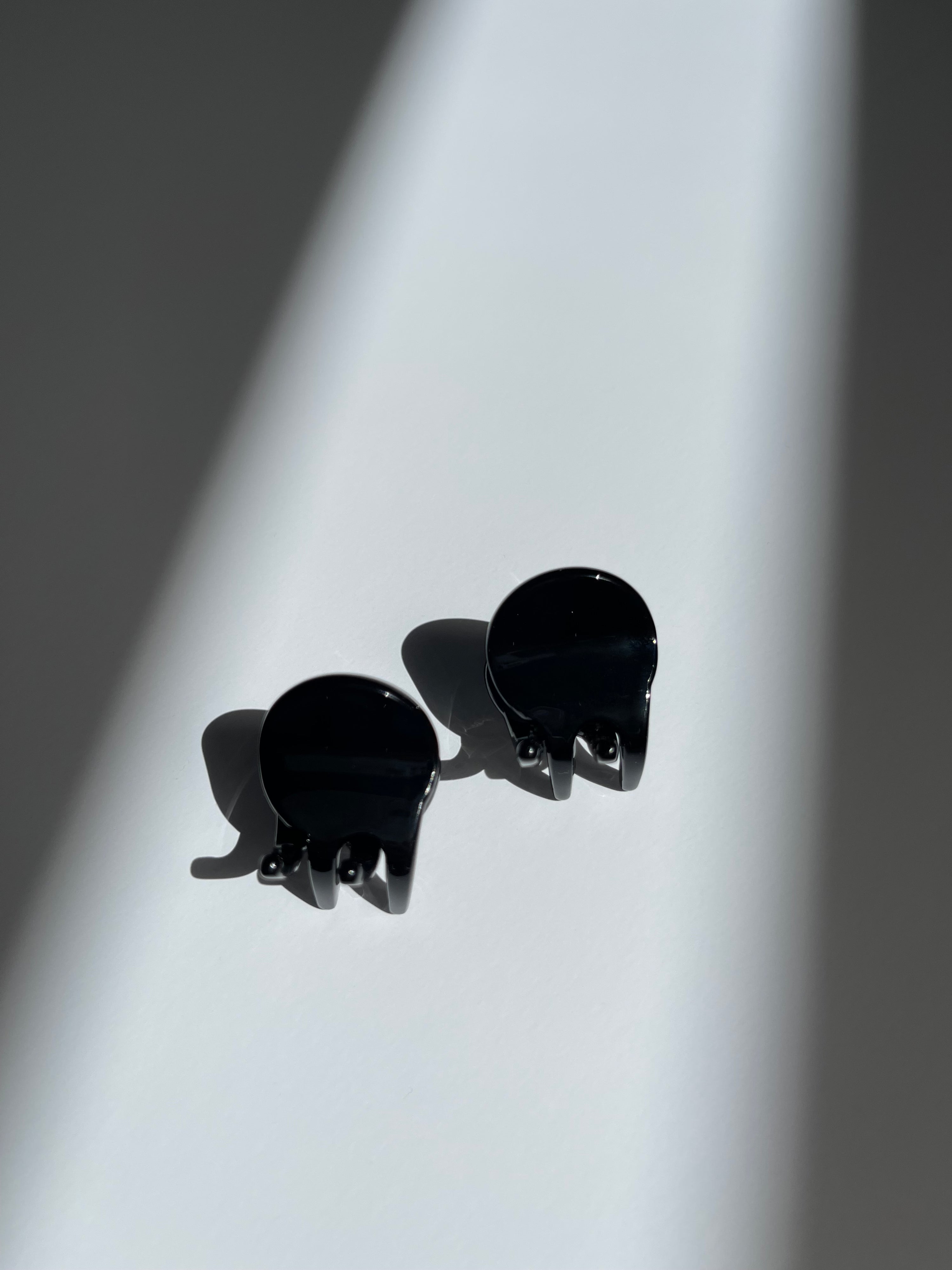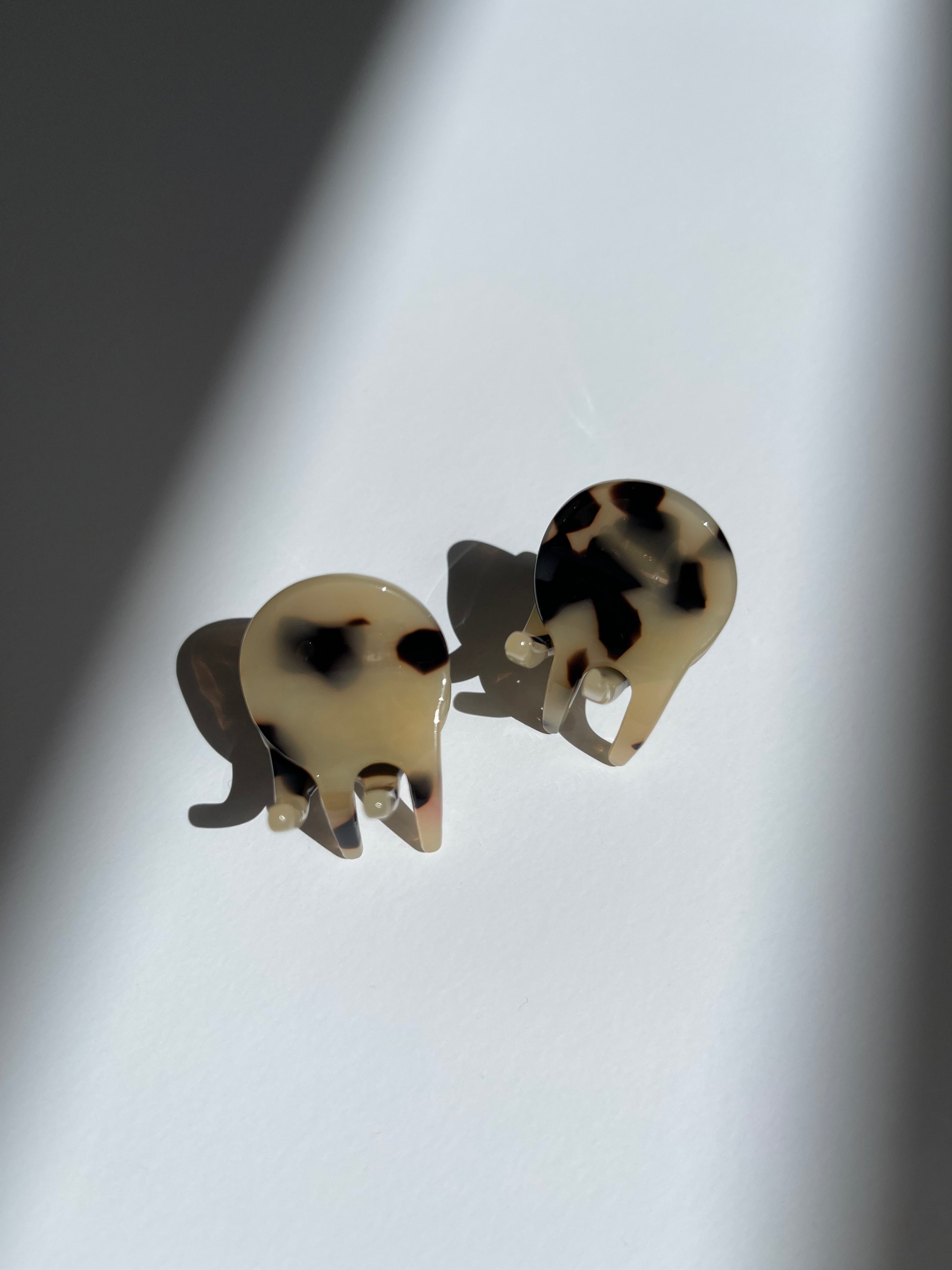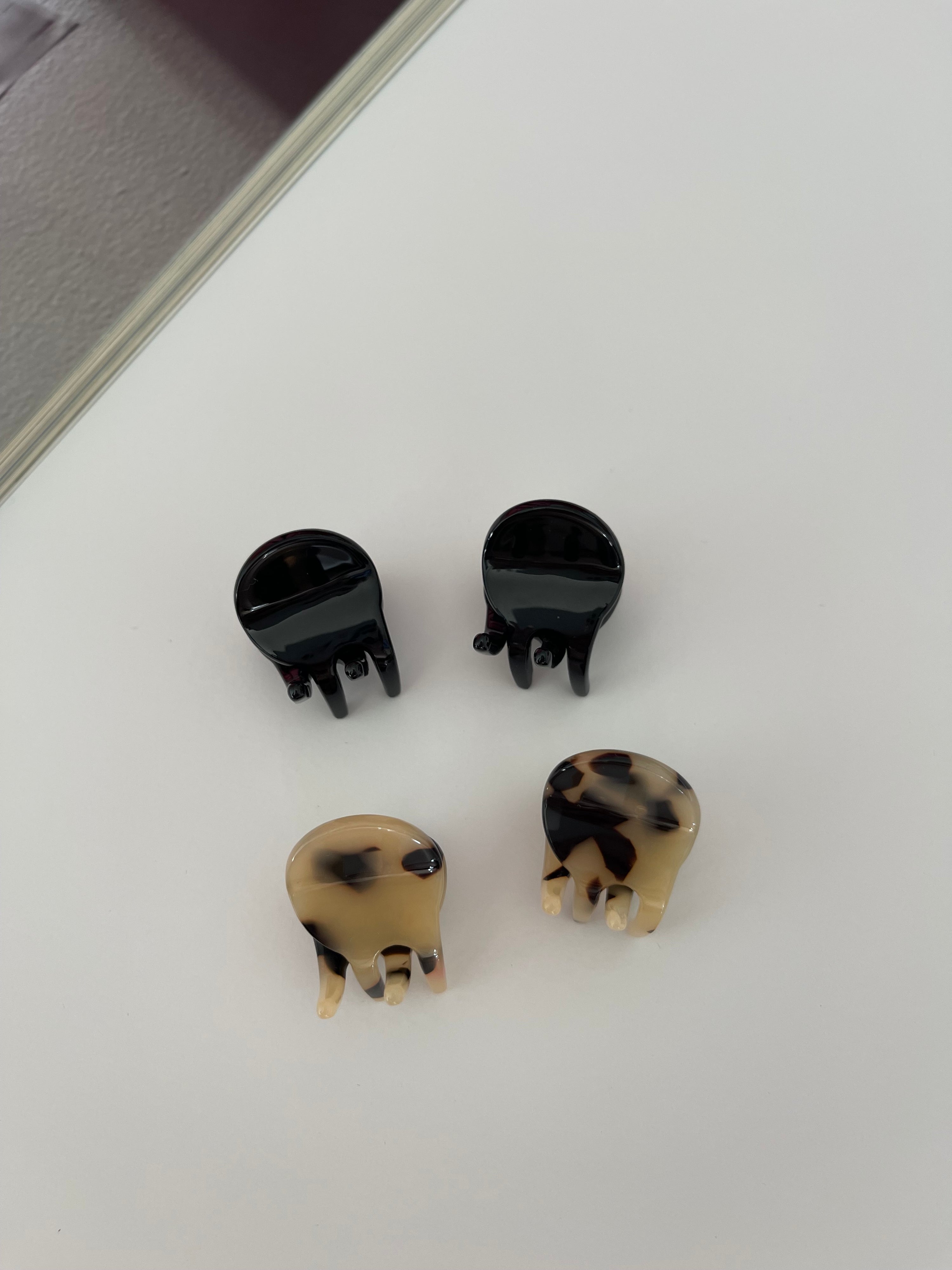 CHIC MINI HAIRCLAW (1PAIR)
Cute and chic mini claw clips
Available in minimal black & beige tortoise 
made with eco- friendly cellulose acetate
Size: 2cm
*See the video. It may be a little slippery when opening the claw, so please open it by lightly pressing the center with your second finger
CHIC MINI HAIRCLAW (1PAIR)
Very Cute
Very cute hairclips and hold well, would buy again
Versatile and gentle on hair
I love love love these clips. I bought them just because they were so cute but I have used them in so many different styles. They've been so useful and I'm so happy with them.
Caring for your hair
This product is fabulous. I was looking for a hairstyle that didn't put as much strain on my very delicate hairline as pulling it back into a pony tale. With the rain and humidity I also wanted to tie my hair up. These clips allow me to do that without putting strain on my hair and head. Also gives me a much softer look. Thank you.